Learn how to make these scrumptious Lebanese meatballs from our basic kafta recipe.
Dawood basha is a great crowd pleaser and also makes a handy weeknight dinner.
I love the eccentric name of this dish; Dawood is the Arabic equivalent of David and basha was a term of respect used back in the days when Lebanon was under Ottoman rule.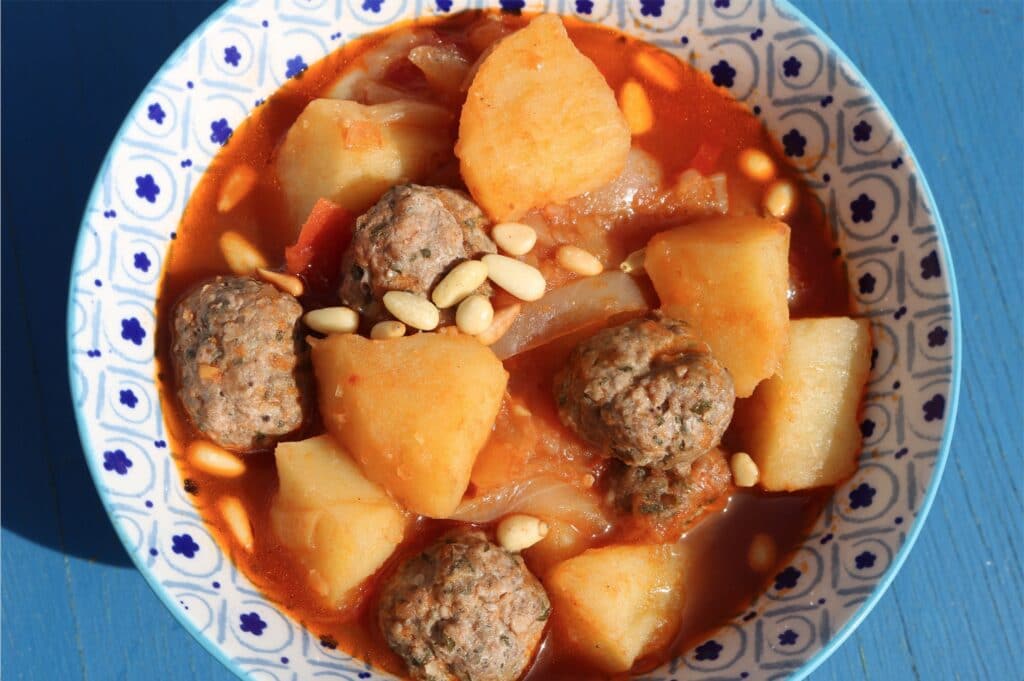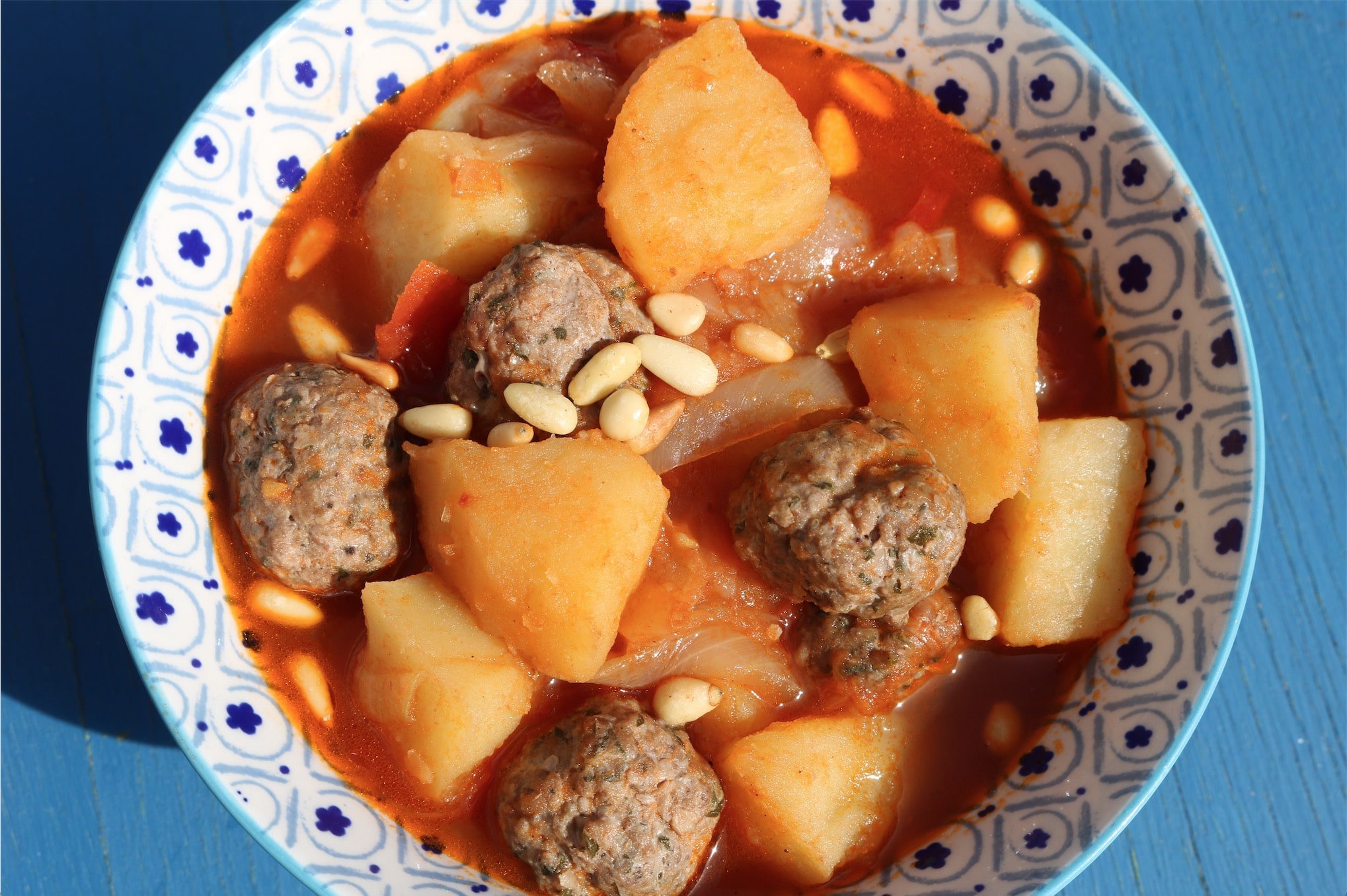 This dish is very similar to kafta bil sanieh (kafta baked in a tray) except it is made on the stove and usually has more sauce as it is usually eaten with vermicelli rice.
Jump to:
The meatballs
Traditionally made with ground beef, kafta is not supposed to be too fatty.
You can also add some ground lamb to the mix gives for extra flavour, although beef alone is perfectly fine.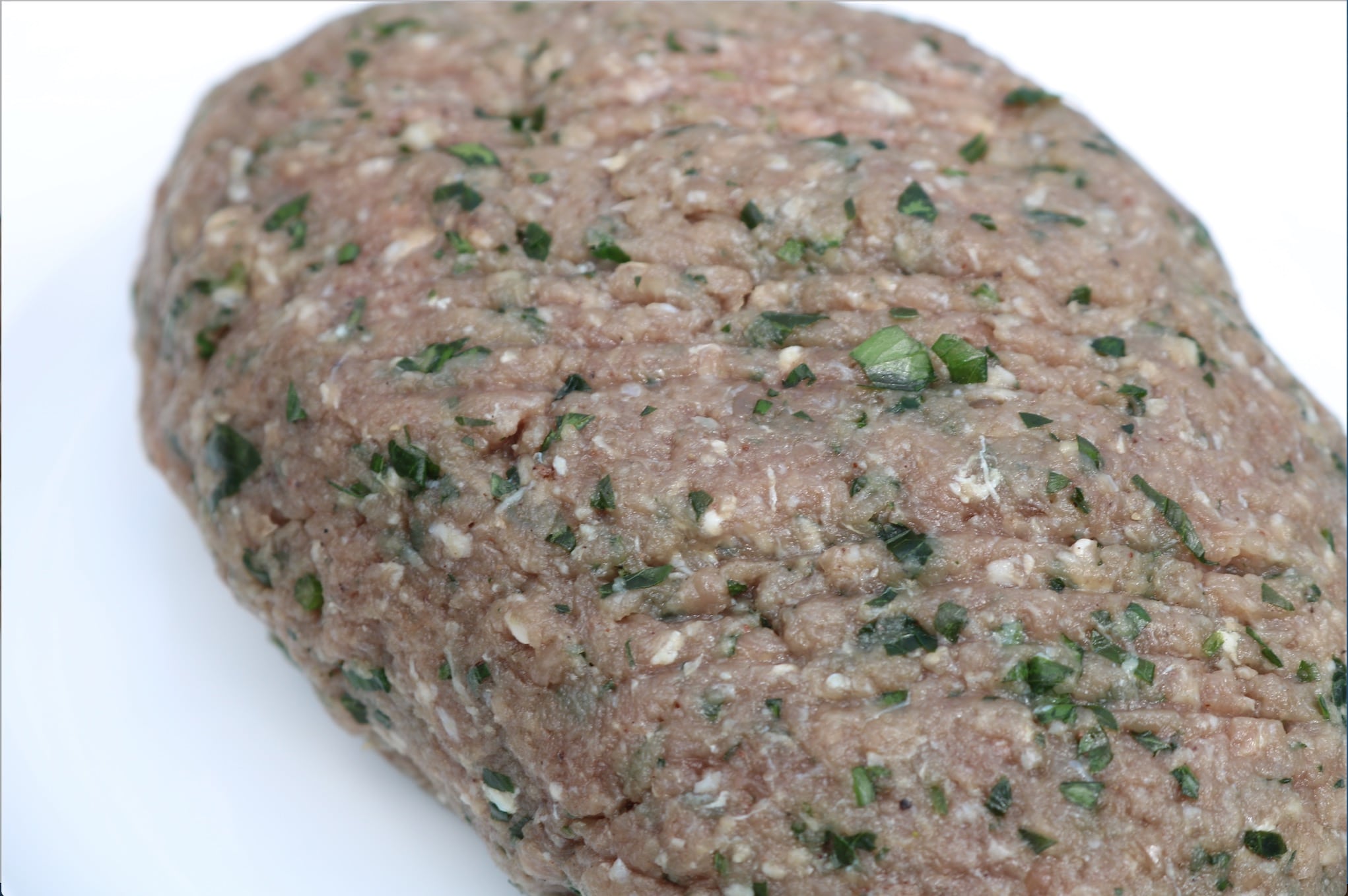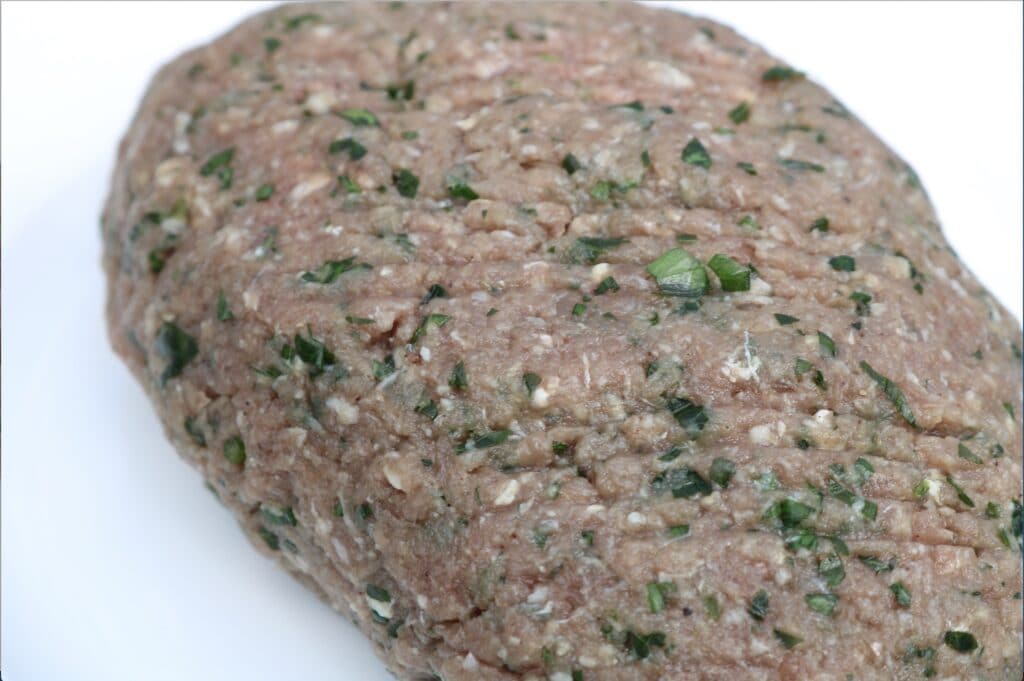 I always grill the meaballs a little before I drop them into the sauce as this prevents them from boiling and developing that unpleasant 'zenkha' smell.
You can do this under the broiler on a a heavy grill pan. I don't think firing up the bbq is necessary!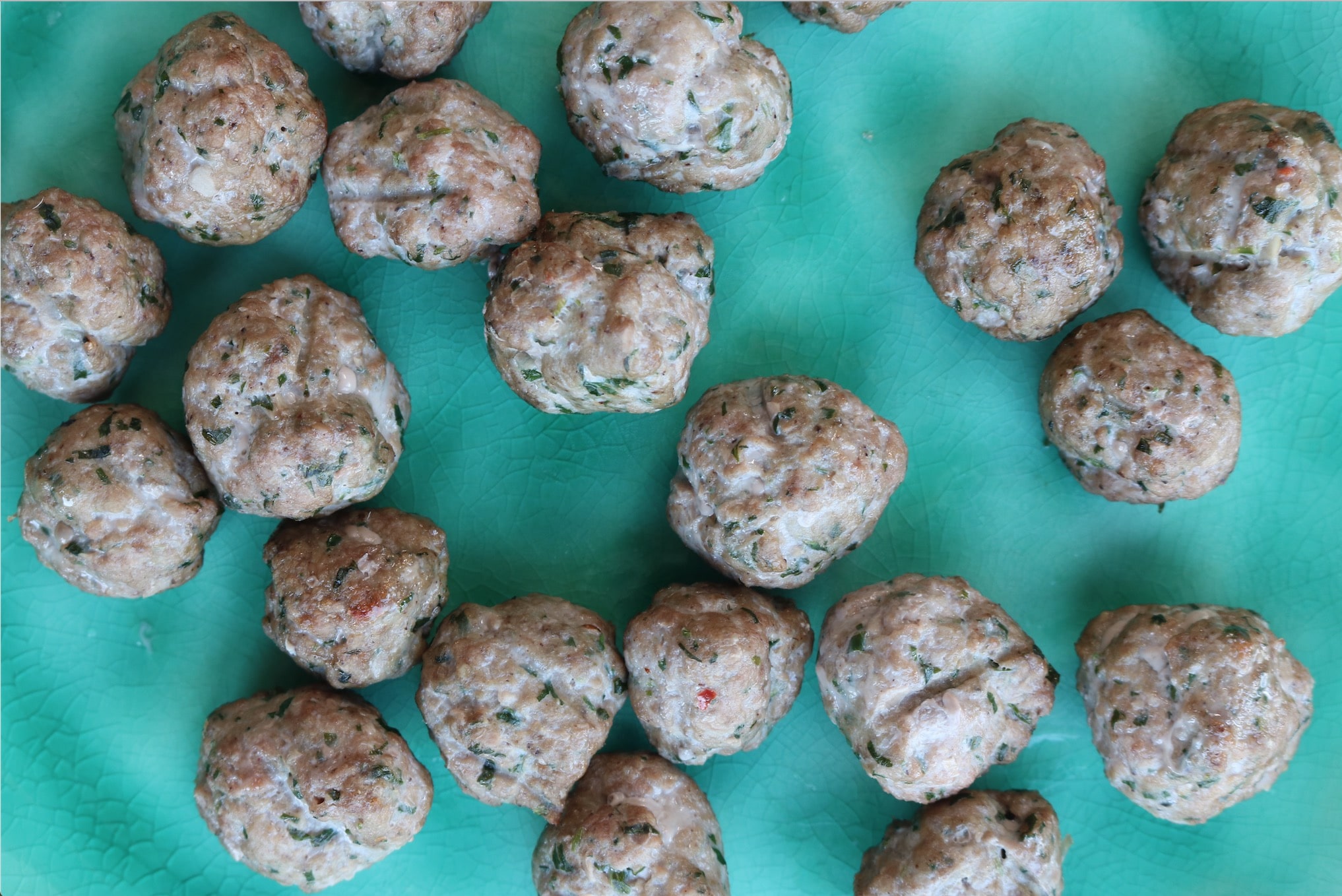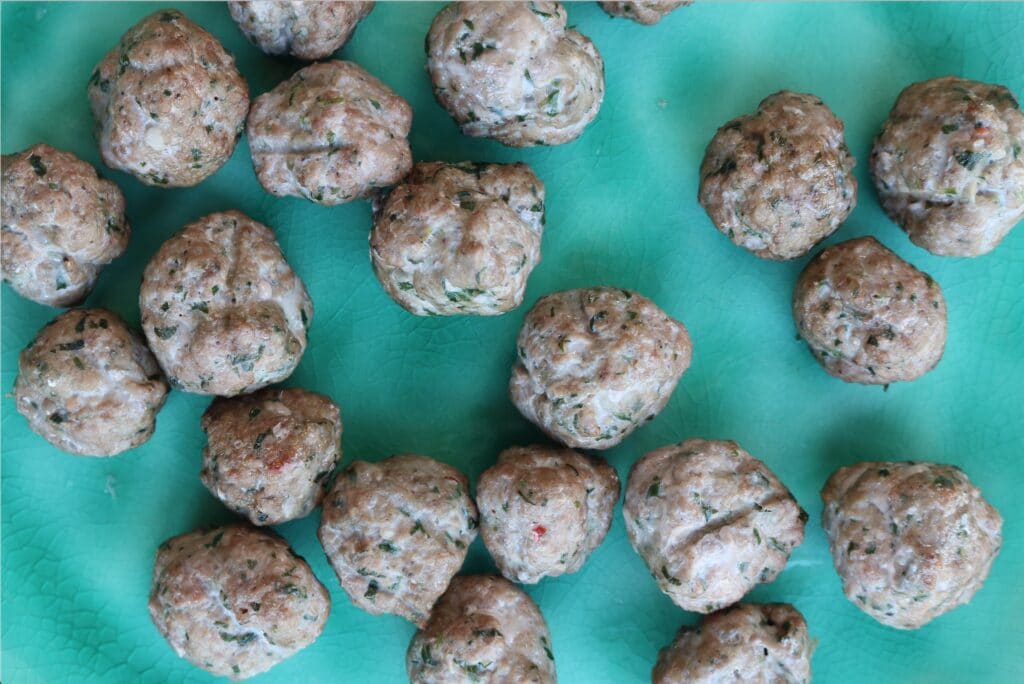 The sauce
Most Lebanese stews rely on a mix of water and tomato concentrate, made from the summer's leftover tomatoes.
I like to add a few fresh tomatoes too for extra flavour and texture. As it's a stew you can also use a can of chopped tomato when they are out of season.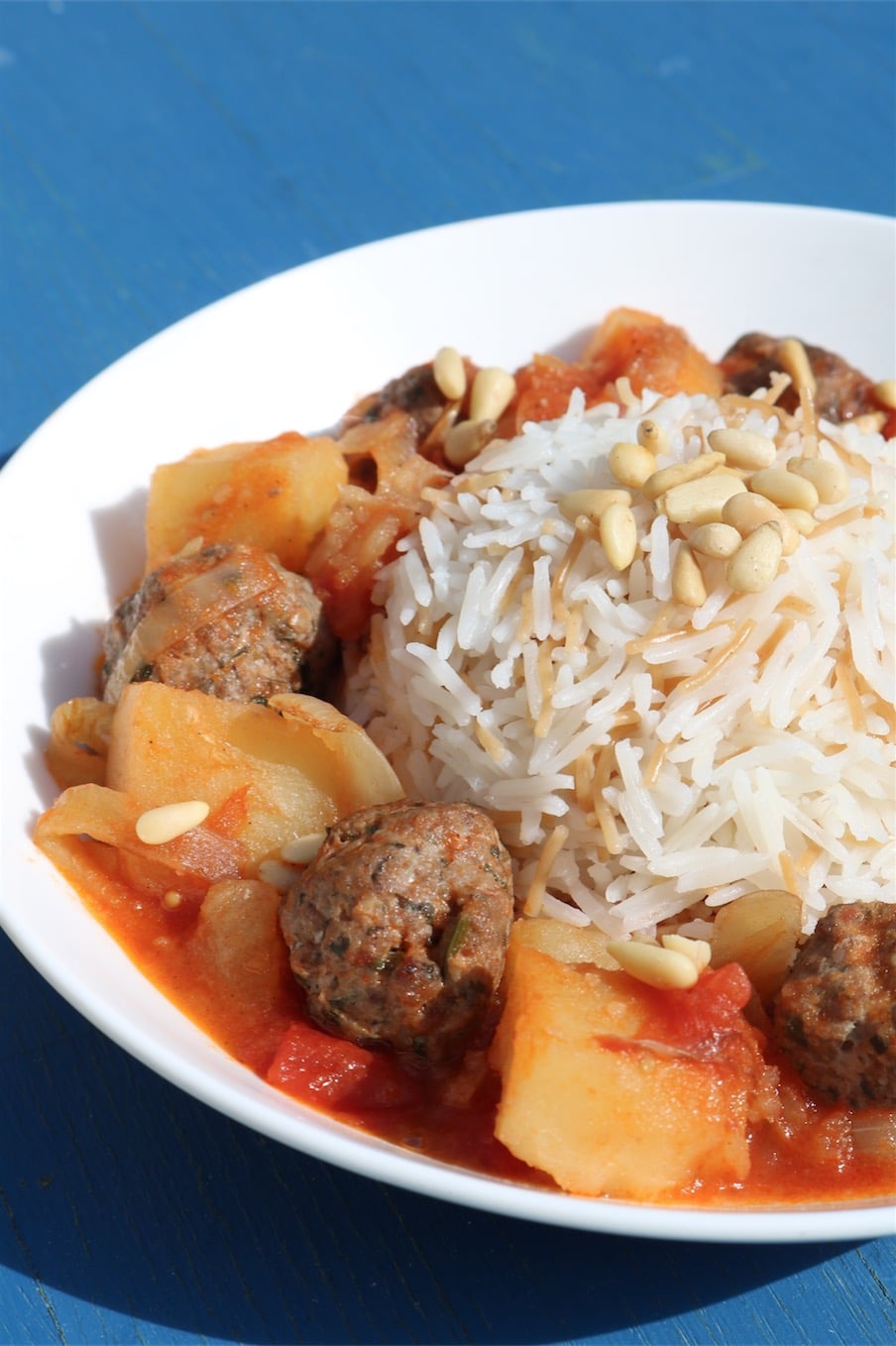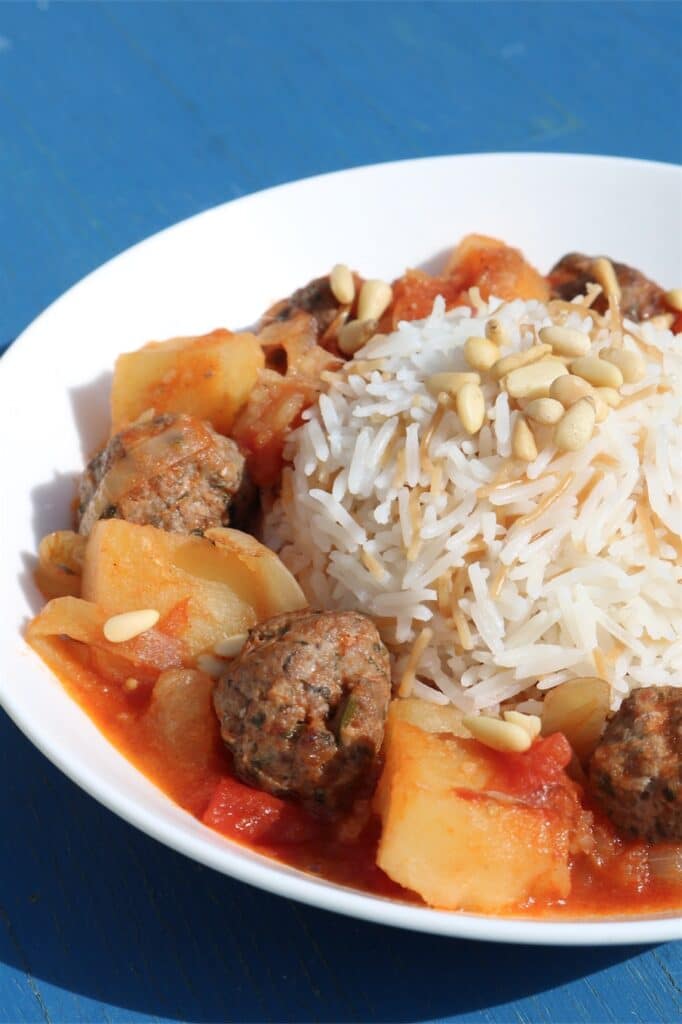 Top tips
Make sure you use a potato variety that holds it's shape when boiled. I deep fry the potatoes half way until they are slightly golden then finish them off in the sauce.
I like to garnish with some lightly toasted pine nuts for savoury crunch. Try and prepare this before hand if possible.
Seven spice and black pepper are the main spices that you need to lift all the flavours.
I also sometimes add a tiny drizzle of pomegranate molasses for a sour tang at the end.
Storage
This stew will taste even better the next day, simply heat up on the hob for around ten minutes on low heat. It should keep good for around 3 days.
You can even freeze any extra for a quick meal when you are tight for time. Simply defrost and heat on the stove, adding a little water to loosen the mixture.
📖 Recipe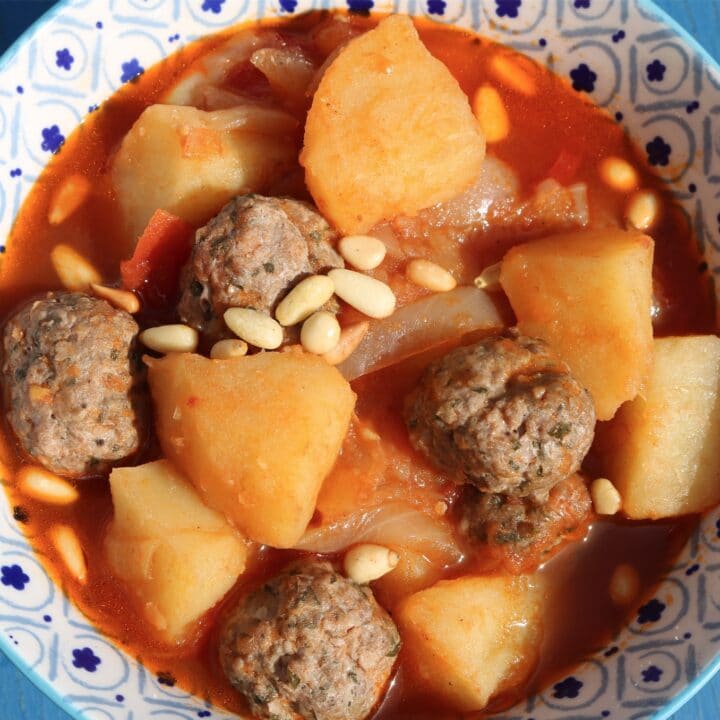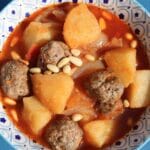 Dawood Basha (Lebanese Meatballs)
Lebanese meatballs with potatoes in a rich tomato sauce
Ingredients
For the meatballs
500

g

ground beef

1

onion

Handful of parsley

approx 1 cup chopped

¼

teaspoon

black pepper

1

teaspoon

seven spice

¼

teaspoon

salt

good pinch
Other ingredients
3

medium potatoes

Vegetable oil for frying

2

onions

sliced into strips

Regular olive oil

approx 3 tbsp

3

cups

boiling water

4

tomatoes

chopped

2

tablespoon

tomato concentrate

½

teaspoon

black pepper

½

teaspoon

seven spice

½

tablespoon

salt approx

1

tablespoon

pomegranate molasses

optional

½

cup

toasted pine nuts
Instructions
To make the meatballs
In a food processor, finely chop the onion and parsley

In a mixing bowl, add the ground beef, spices and salt along with the parsley and onions

Knead together well until evenly distributed. You can also combine everything in the food processor until you have a fine texture

Shape into golf sized balls, then grill under the broiler or in a grill pan until just done (around ten minutes)
To make the dawood basha
Cut the potatoes into bite sized chunks, then deep fry half way until slightly golden, set aside

Cut the onions in half, then into strips. Sauté in a pot with a good drizzle of regular olive oil until golden

Add the tomato concentrate, chopped fresh tomatoes and 3 cups of boiling water along with the salt, black pepper and seven spice

Bring to the boil then add the potatoes and reduce to medium heat

After 20 minutes when the potatoes are done, add the meatballs and simmer for another ten minutes

Drizzle on the pomegranate molasses and taste the sauce before turning off the heat adjusting salt if necessary

Serve with rice and garnish with toasted pine nuts
If you make any of our recipes let us know how it went by giving us a star rating below.
We have a lively Facebook group where we post frequent recipes and discuss Lebanese cooking in general, as well as a handy Pinterest page where you can save all of your favourite Zaatar and Zaytoun recipes.
You might also like these other recipes from the Zaatar and Zaytoun collection: