Lebanese vermicelli rice is best eaten with stews, or as we call them 'yekhneh' in Lebanon.
Once you know how to make perfect rice (from my previous post) then you can upgrade and add some vermicelli.
You can source broken up vermicelli (or baby pasta as my son like to call it) from most Middle Eastern stores, avoid the thick ribbony ones that come in little bundles because who wants to break them up when you don't have to.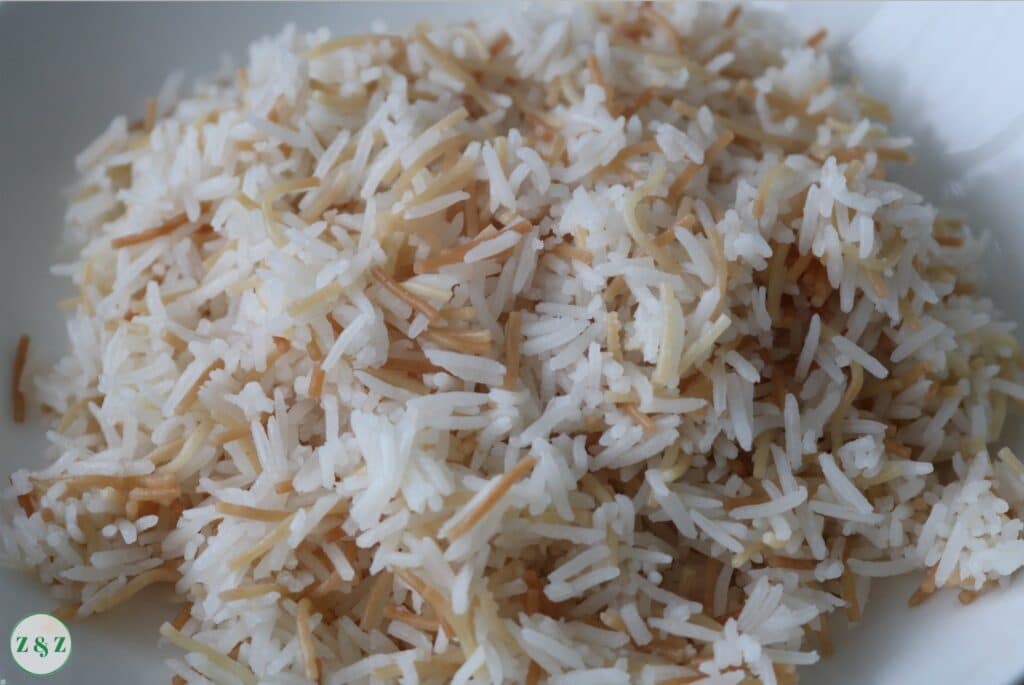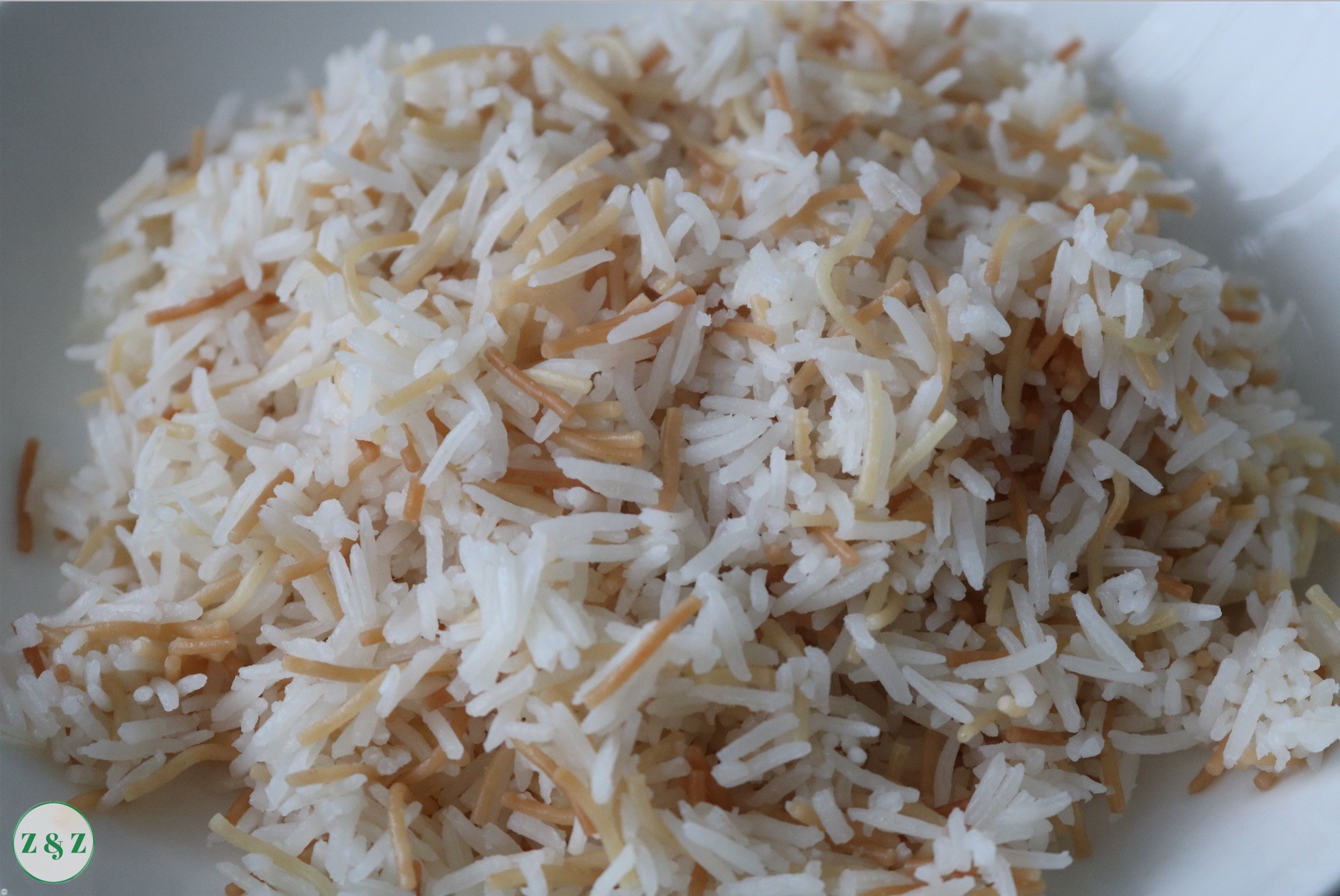 Best ratio of rice to water
Now lets talk ratios, if we agree that the perfect water to basmati rice ratio is 1.5 to 1, then adding some vermicelli is obviously going to require more water.
I found that with 1.5 cups of rice and half a cup of vermicelli (total 2 cups of rice and vermicelli) require 3 cups of water.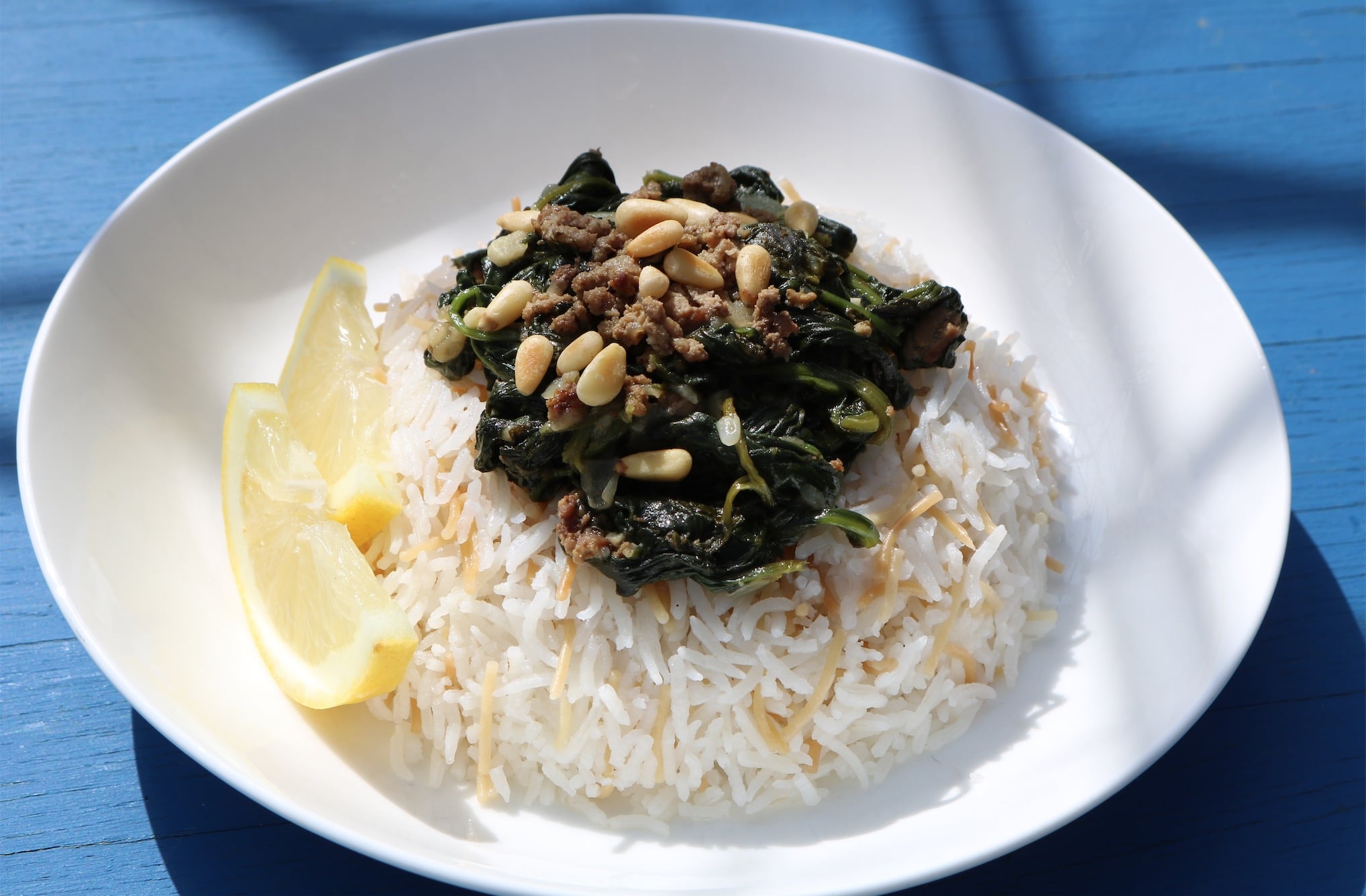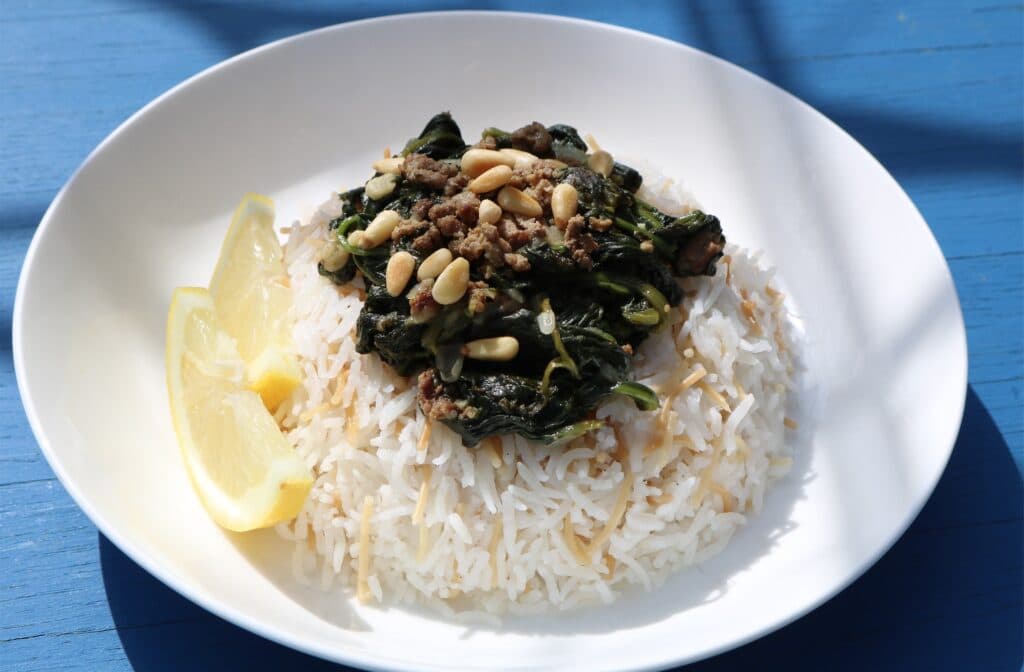 Therefore the vermicelli should be treated the same as the rice regarding water ratios. I've used basmati rice which separates nicely though you can also use short grain rice which might need a bit of extra water.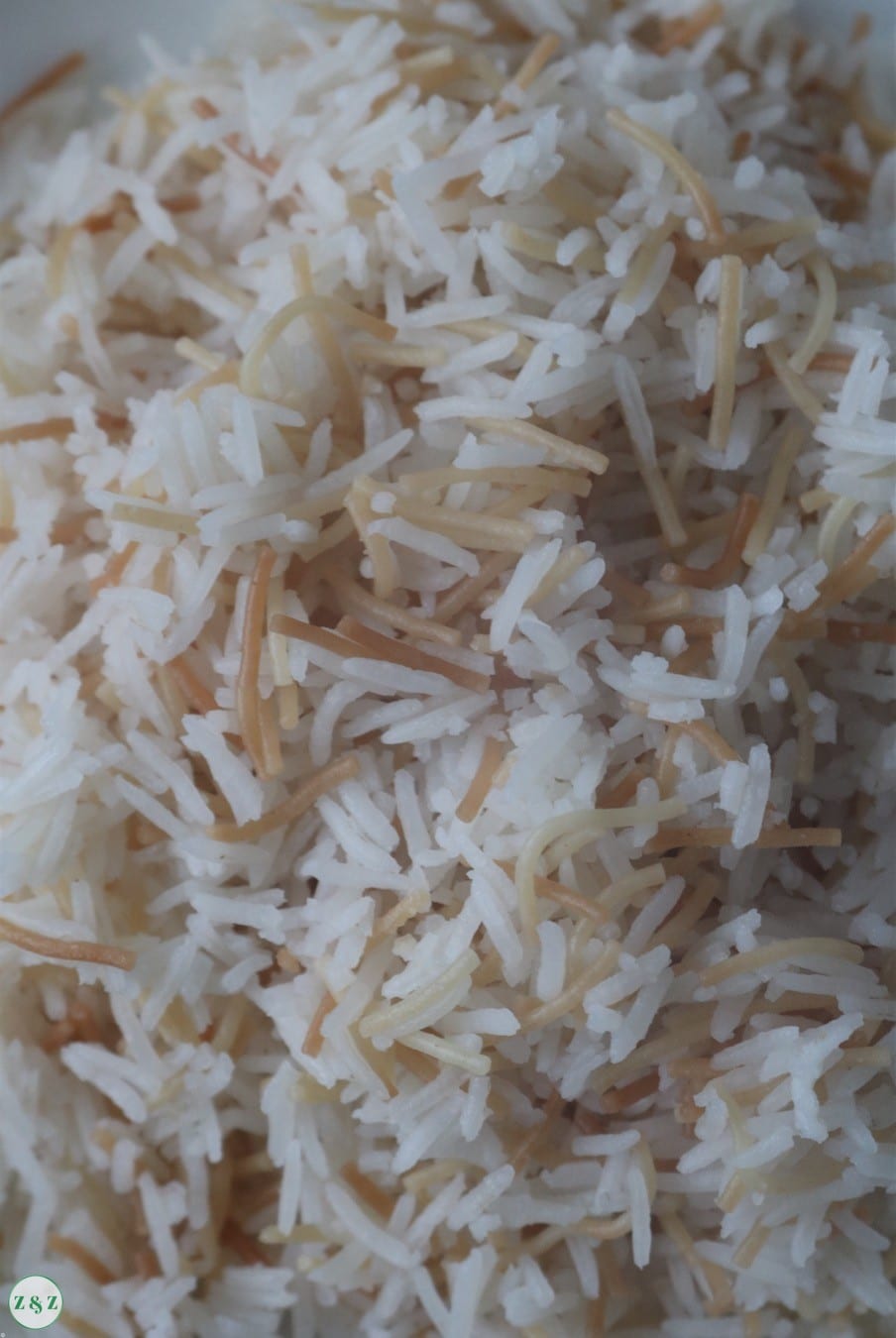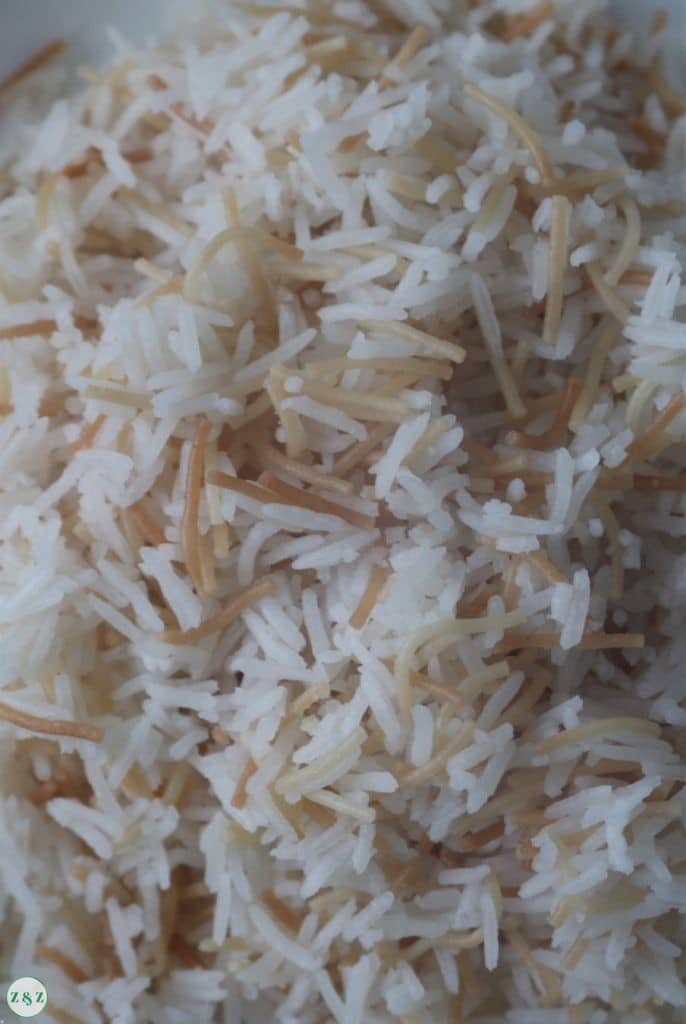 Tips for making the best vermicelli rice
The only extra step you have to do is sauté the vermicelli in some oil before adding the rice and salt.
You want to achieve a good golden colour on the vermicelli without burning it and if you under sauté, it will come out faded and there won't be a lovely contrast with the rice.
Though there isn't a huge difference in taste compared to normal rice but it gets addictive, plus, it's nice to add some extra depth with a few minutes extra work.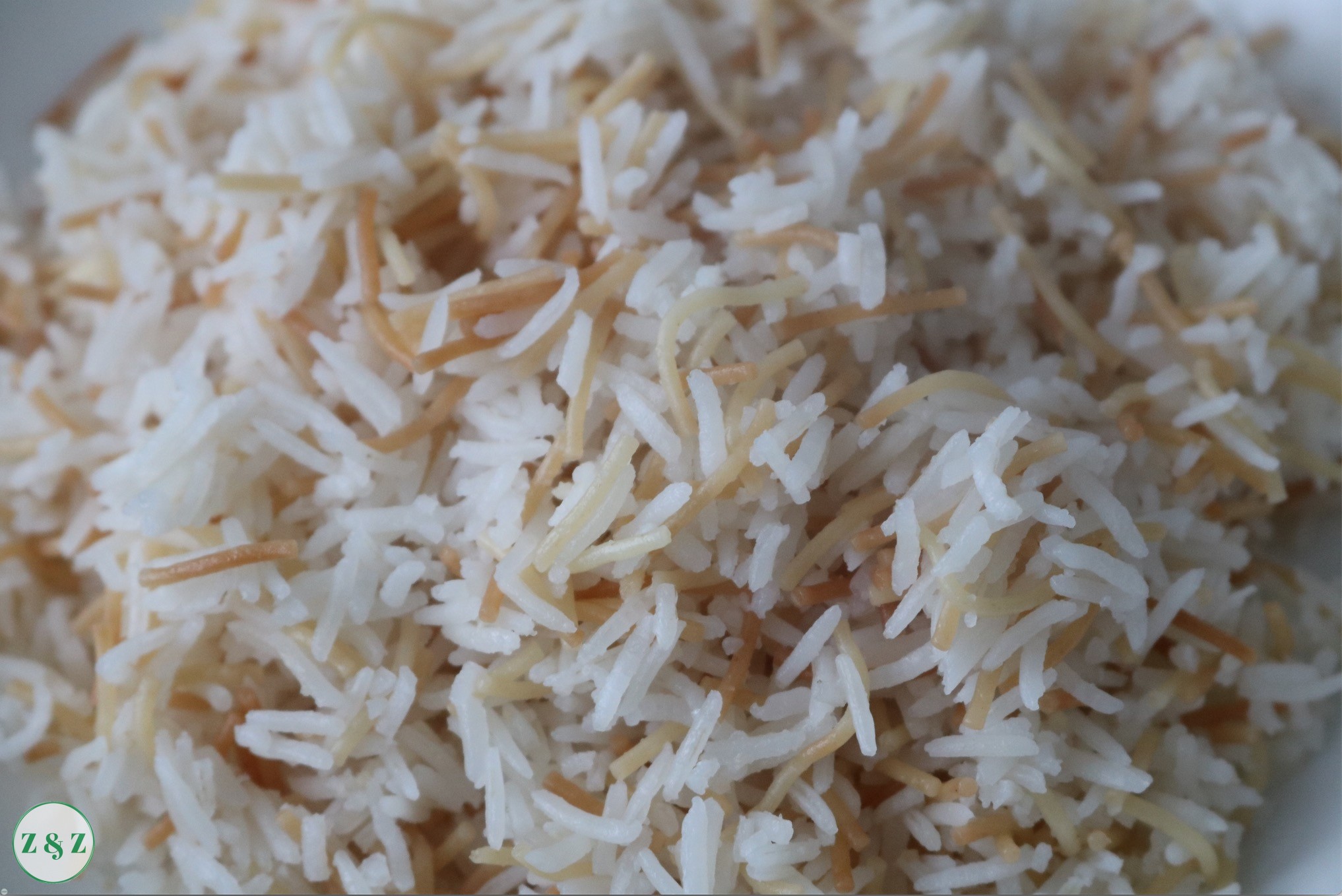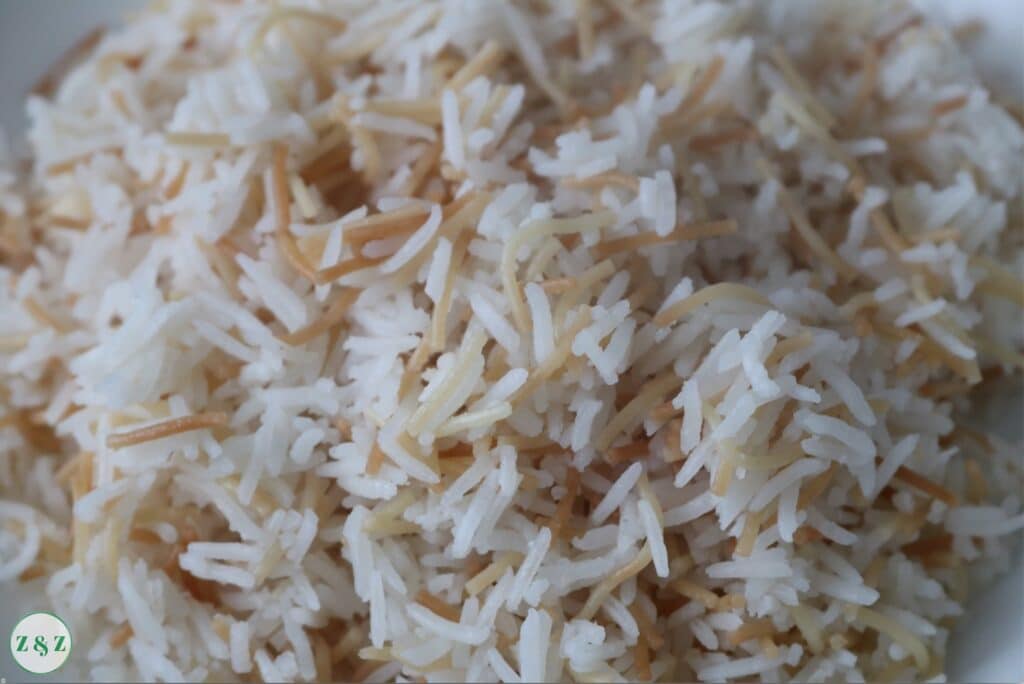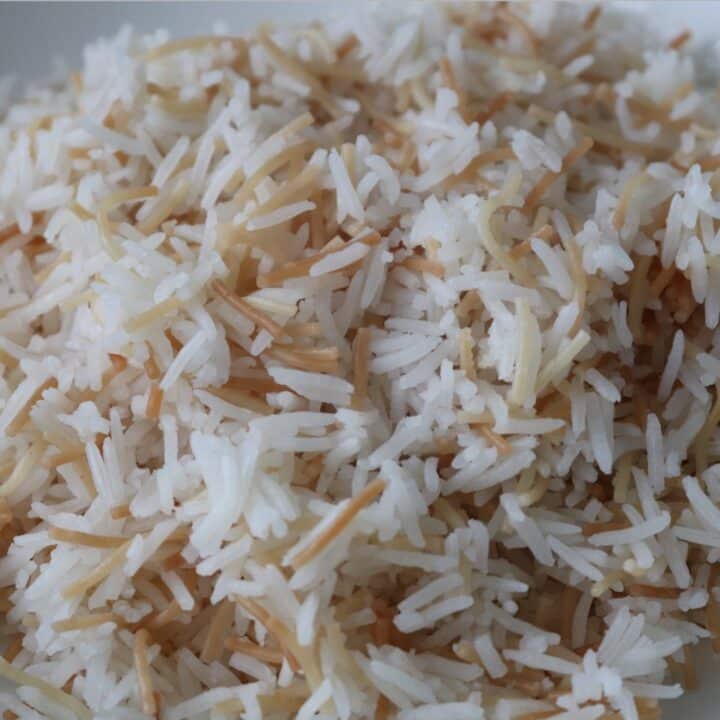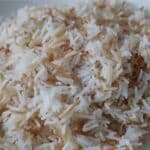 Lebanese Vermicelli Rice Recipe
Ingredients
1 ½

cups

basmati rice

½

cup

of fine vermicelli strands

½

teaspoon

salt

3

tablespoon

vegetable oil

3

cups

boiling water
Instructions
Wash the rice in a sieve until the water runs clear, drain and set aside

Boil 3 cups of water

In a pot, add the vermicelli with the vegetable oil and sauté for a few minutes until golden making sure you stir all the time

Add the rice and salt to the pot and sauté for another few minutes

Add the boiling water, bring to the boil then down to a simmer

Put on a lid and time for 15 minutes exactly

Once cooked fluff with a fork before serving with your favourite curry or stew.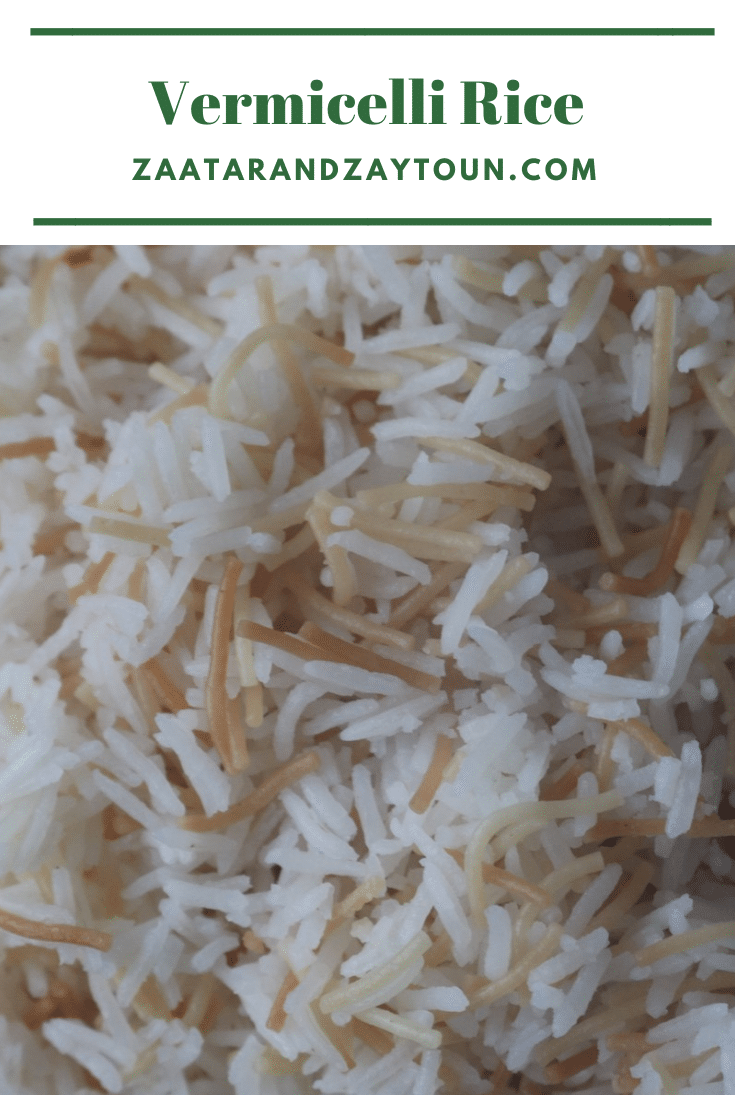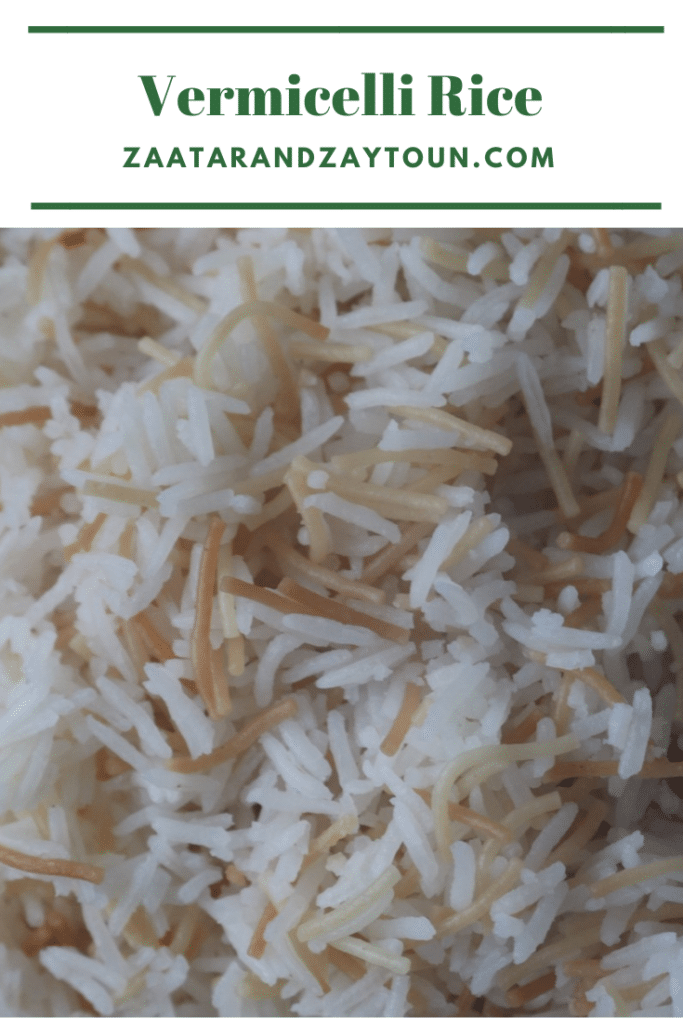 If you make any of our recipes let us know how it went via our Social Media platforms.
We have a lively Facebook group where we post frequent recipes and discuss Lebanese cooking in general, as well as a handy Pinterest page where you can save all of your favourite Zaatar and Zaytoun recipes!
You might also like these recipe from the Zaatar and Zaytoun collection: