This is my mum's lighter version of the traditional Persian/Iraqi dish known as Sabzi. The classic one is done with meat and is more intense but I prefer this one which makes a hearty and filling alternative for those meat free days. The main ingredient is lots and lots of spinach, supplemented by dill, coriander, parsley and fenugreek leaves. Fenugreek is the one that might be tricky to source in your average supermarket but you should find it in your local grocer. You only need a handful of these herbs and it's perfectly acceptable to use red kidney beans from a can. You can also buy most beans ready cooked in jars but I wouldn't use the carton ones as they clag up for some reason. The other ingredient that gives this dish a distinct taste is the blackened lime which I introduced in my green bean and lamb recipe. Remember that good home cooking is working with what you have so if you find it impossible to find something, substitute with something similar by considering what the lacking ingredient offers. So for example the black lime adds a savoury sourness so you could perhaps use pomegranate molasses or a dash of Worcestershire sauce. I haven't tried these substitutions so would be interested if any of you experiment do let me know if it works. I'm not a faddy eater and never resort to diets but when I eat this I do feel detoxed and comforted at the same time. We should all be eating less meat so give it a go and soon it will become one of your favourite veggie recipes I promise. 🐰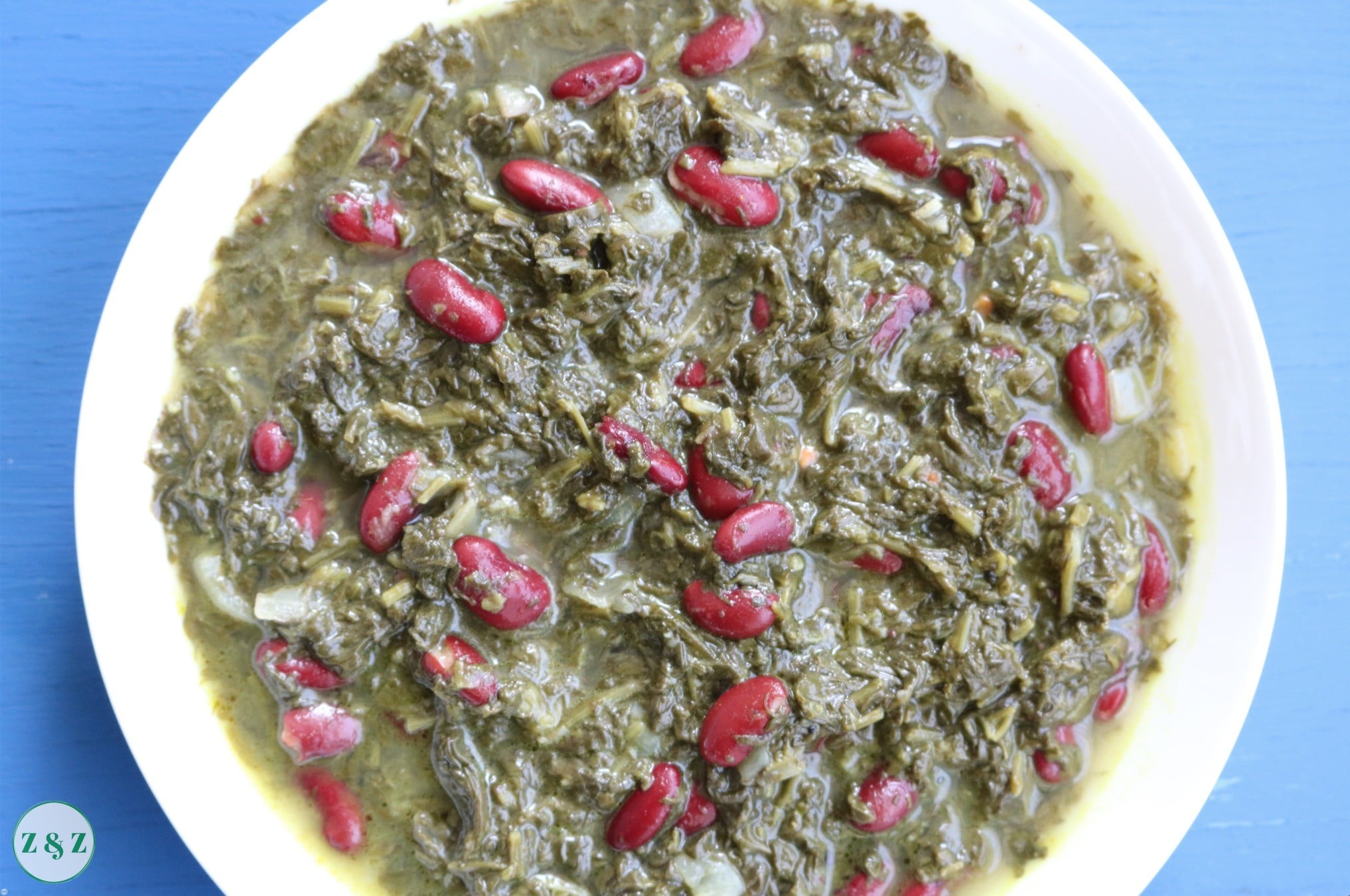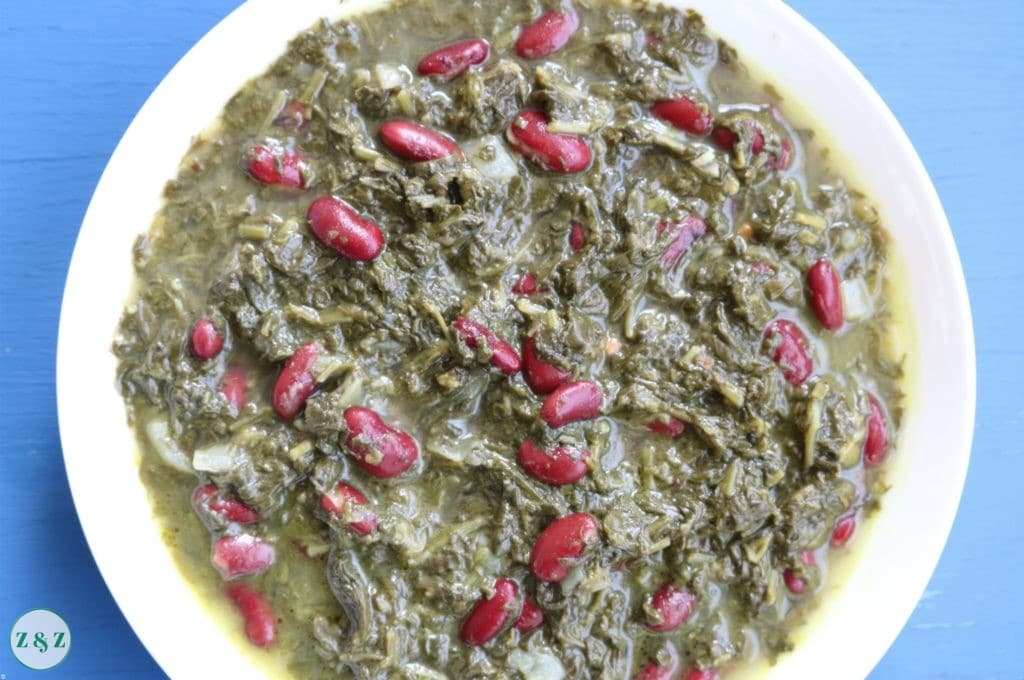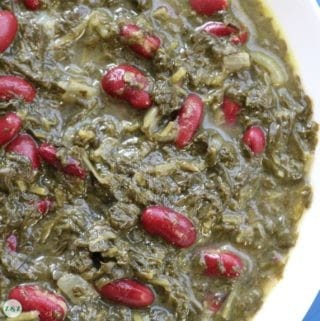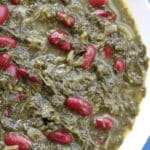 Healthy Vegan Spinach, Herb and Red Kidney Bean Stew
Ingredients
2

bags of spinach approx 500g total

1

large handful of coriander approx 100g

1

large handful of parsley approx 100g

1

small handful of dill approx 25g

1

small handful of fenugreek leaves approx 25g

1

large onion

1/4

tspn of turmeric

1/4

tspn of white pepper

1/4

tspn of black pepper

1

tspn veg stock powder

Approx 1 tbsp of salt

Juice of 1 good sized lemon

1

tspn ground black lime

2

whole black limes

1

can of red kidney beans
Instructions
Wash all the herbs and roughly chop.

Chop the onion and sauté in some regular olive oil until translucent and slightly golden.

Add the spinach and wilt down for around five minutes on medium heat.

Add the coriander, parsley, dill and fenugreek leaves and sauté for another few minutes.

Add the turmeric, black and white pepper along with the vegetable stock powder.

Cover with a little water (approx 1/2 cup) and bring to the boil. Then turn the heat to low

Add the salt, lemon juice, black lime powder as well as the whole black limes and continue to simmer.

Meanwhile drain the kidney beans and add to the herbs.

Taste and adjust the salt or lemon juice as necessary.

Keep the stew on for another fifteen minutes on low heat until the kidney beans have warmed through.

Serve with rice.