Chicken wings should be succulent and a little crispy at the same time, spicy enough to burn the back of your throat, and most importantly they should leave you wanting more.
A good plate of chicken wings will disappear within a few frenzied minutes.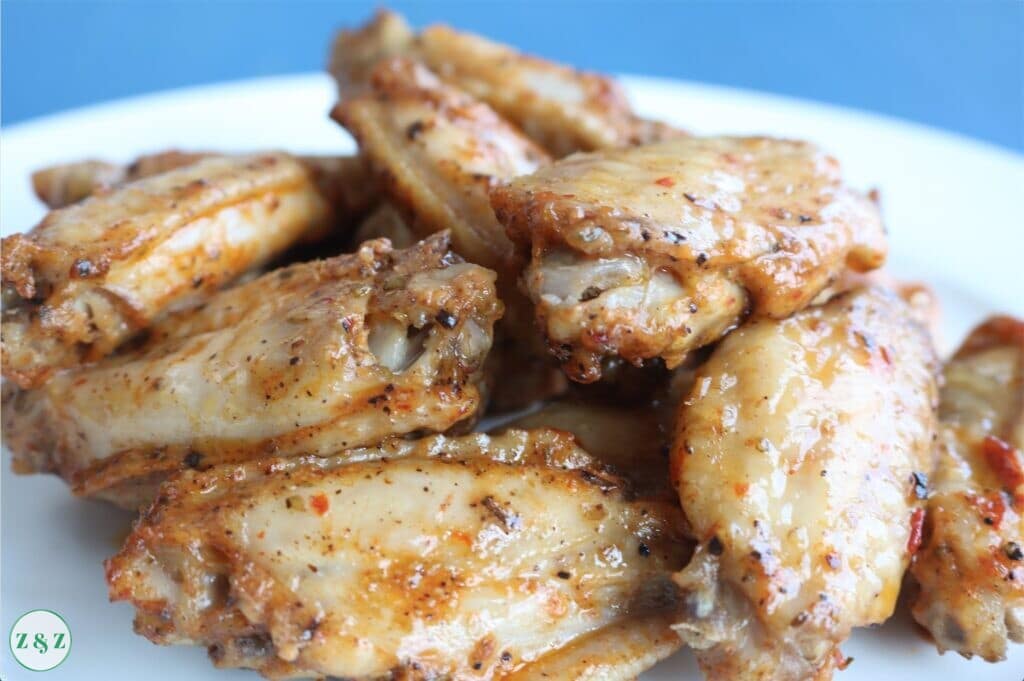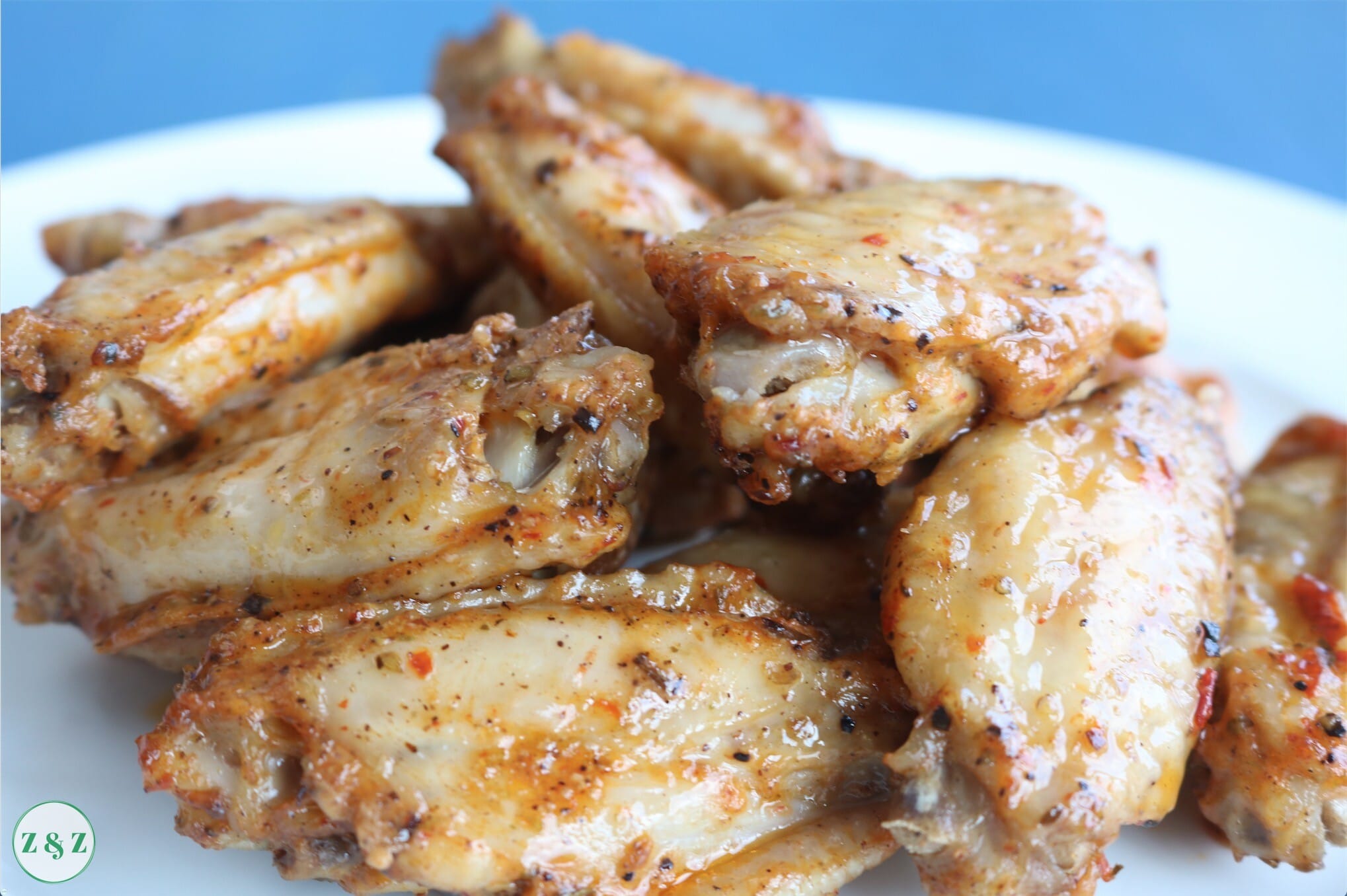 Jump to:
The spices
The spices I've included are just a guide. If you particularly love smoked paprika the by all means add them in.
That said, when spicing it doesn't hurt to think a little about what each spice is bringing to the table.
I also think paprika, red chilli powder and 7 spice form the core spices. Then you can top up with turmeric, cumin or dried coriander.
Add more of the core spices and less of the supplementary ones.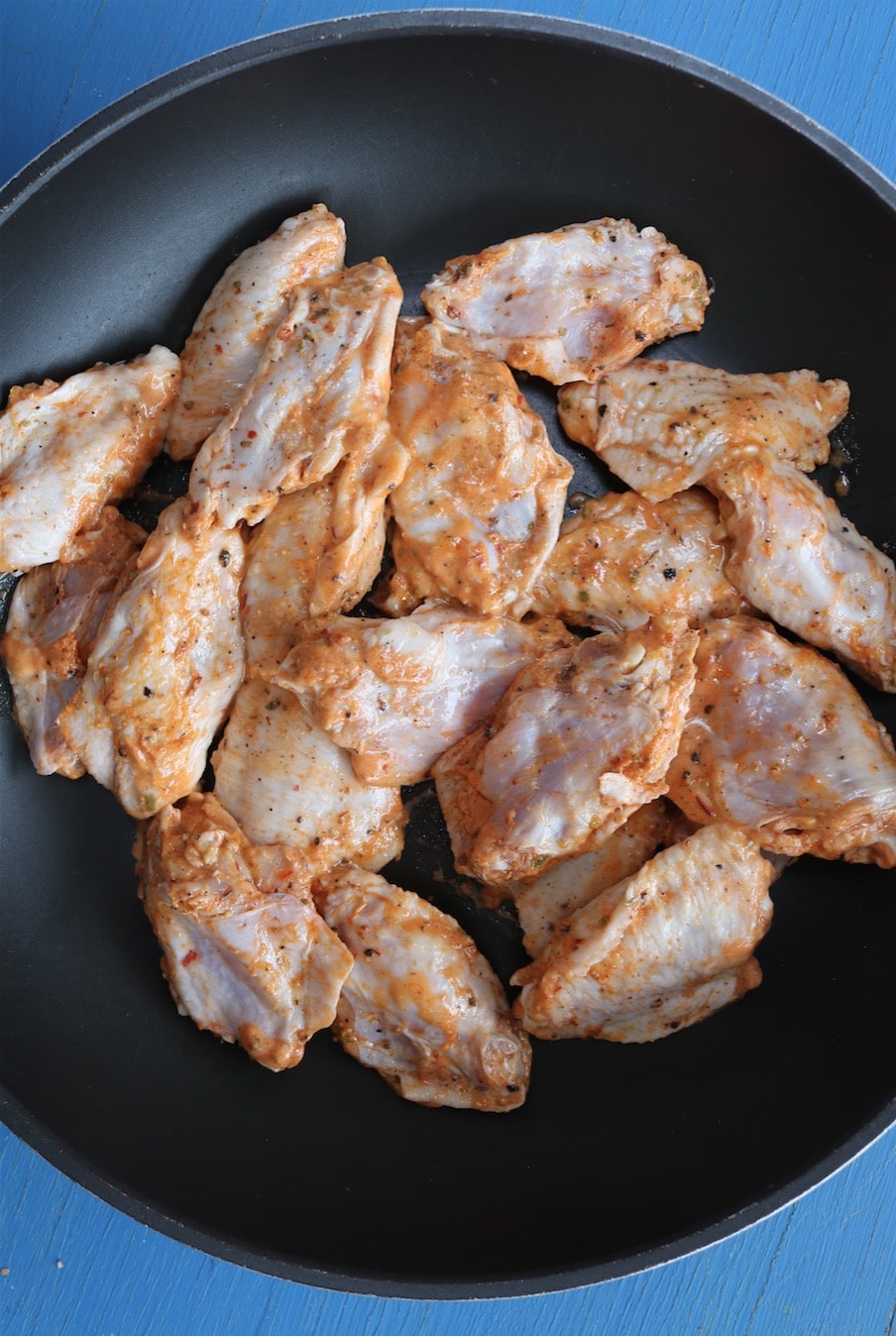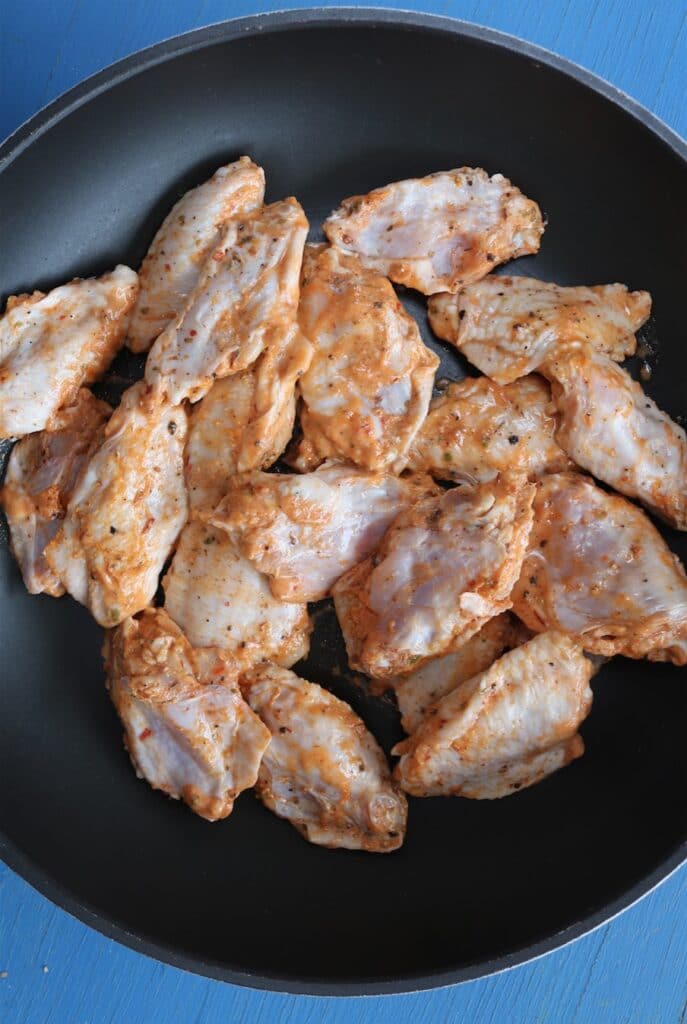 The secret ingredient
The most important element for me is garlic powder. Garlic powder will make all the difference and won't burn in the oven like fresh garlic.
Seriously, you need to get some garlic powder in the mix to make some magical chicken. Add it to your bbq marinades too, and everyone will soon be asking you for your secret ingredient.
The oil
Even though i'm obsessed with olive oil, I will never use extra virgin olive oil when cooking things on a very high heat.
Olive oil can't handle high temperatures and is better suited for dishes cooked on low to medium heat.
Vegetable oil does the trick here, though you can also use regular olive oil (the lighter version) as well.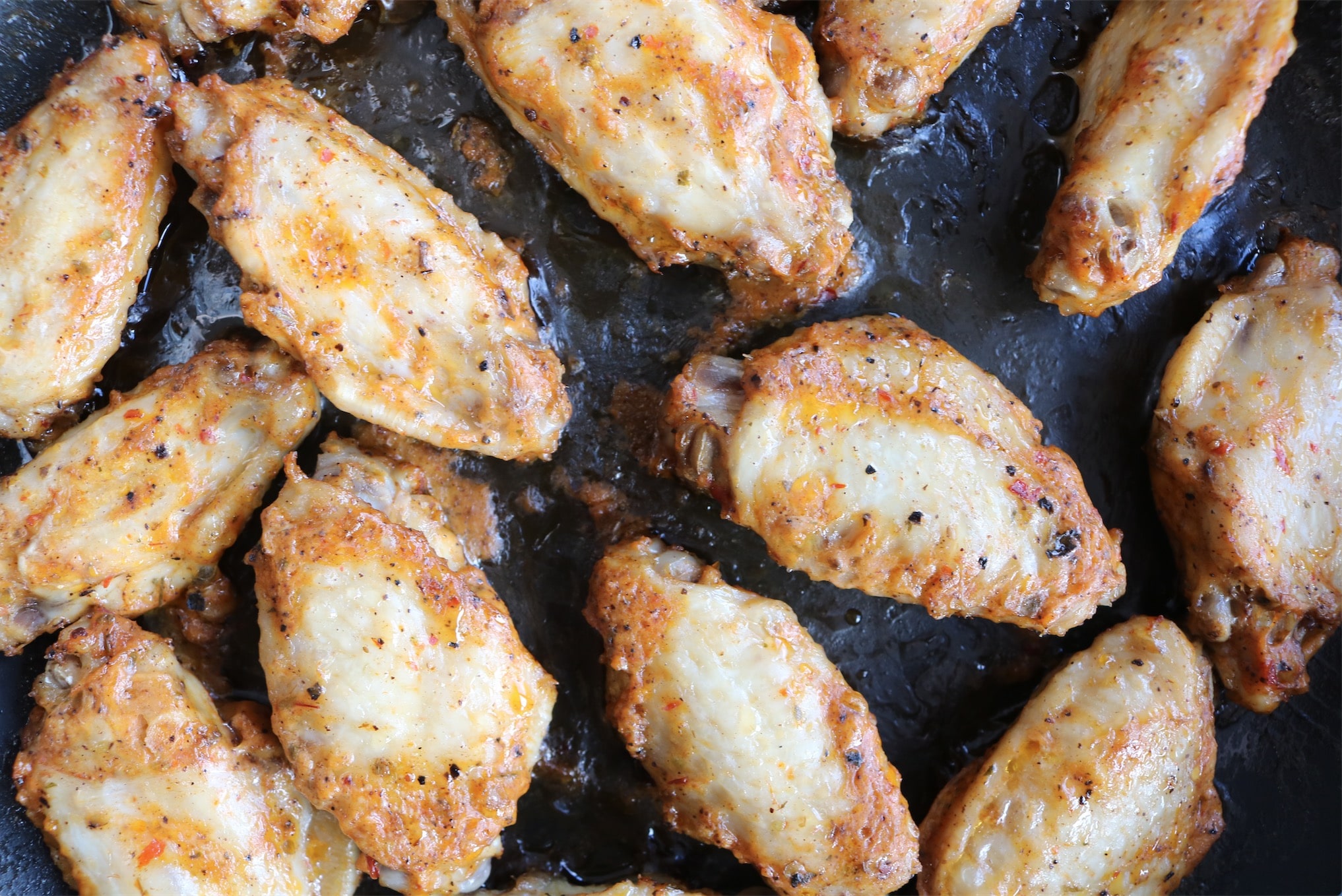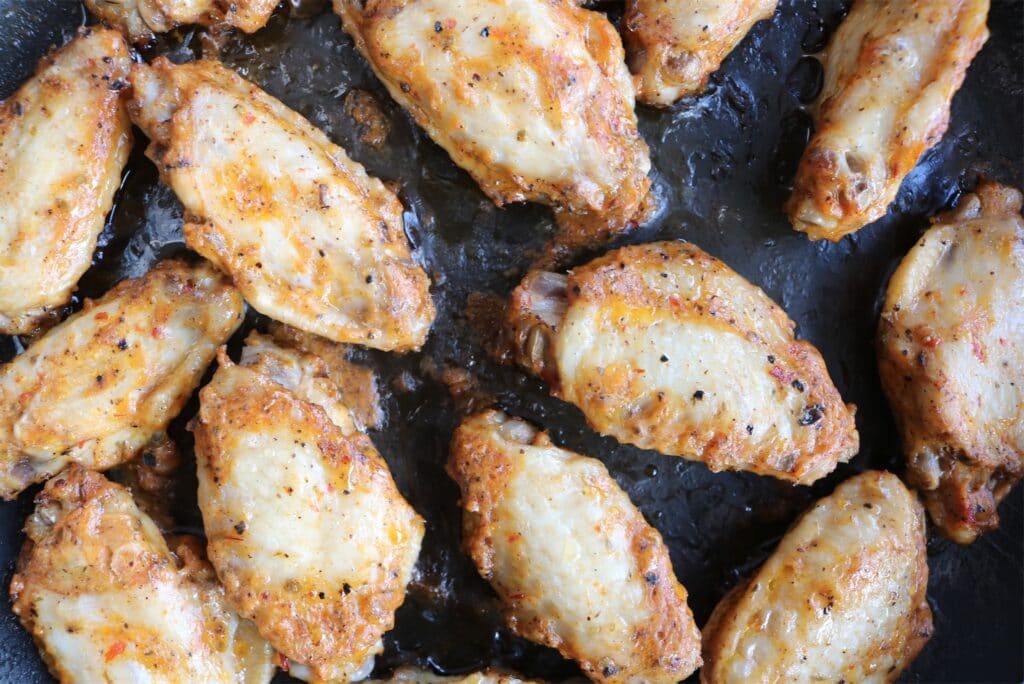 How long should I marinade?
With chicken it's usually the case of the longer the better. At least a good few hours and at most 48 hours in the fridge if the chicken is fresh.
The marinade takes time to seep into the chicken skin and make it more delicious. The lemon juice and yoghurt will have time to make the chicken extra juicy and tender.
Ways to cook
There is nothing simpler than adding a few spices, letting them marinade, then tossing them in the oven for half an hour.
I prefer the oven method cos they come out stickier. If you love that charcoal flavour then grill away on the BBQ.
Another way is to deep fry them. Yes this is a little messier and uses more oil but fried chicken wings will come our crispy and delicious.
Try cooking them in different ways to see which one you prefer, and let me know how it went 😎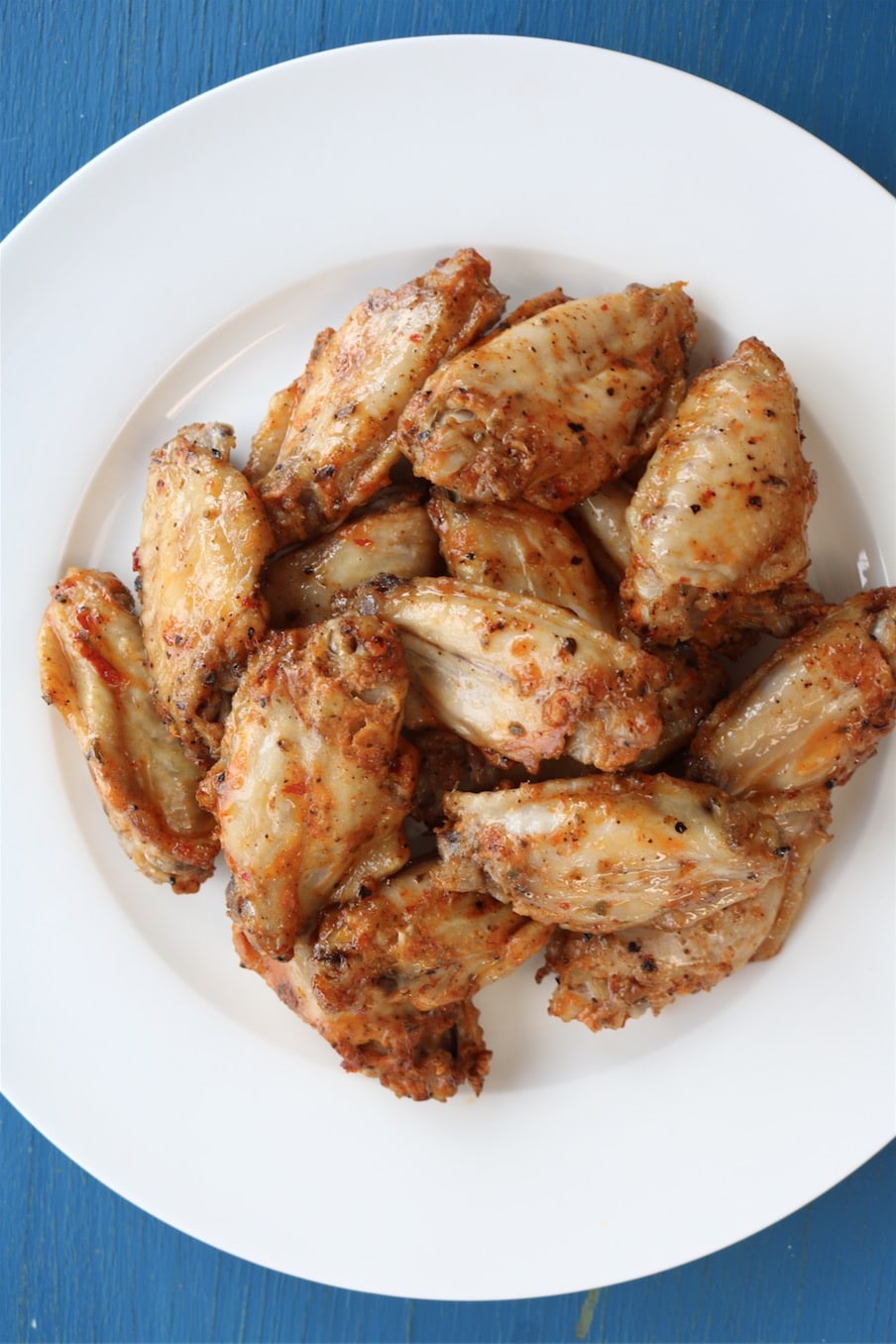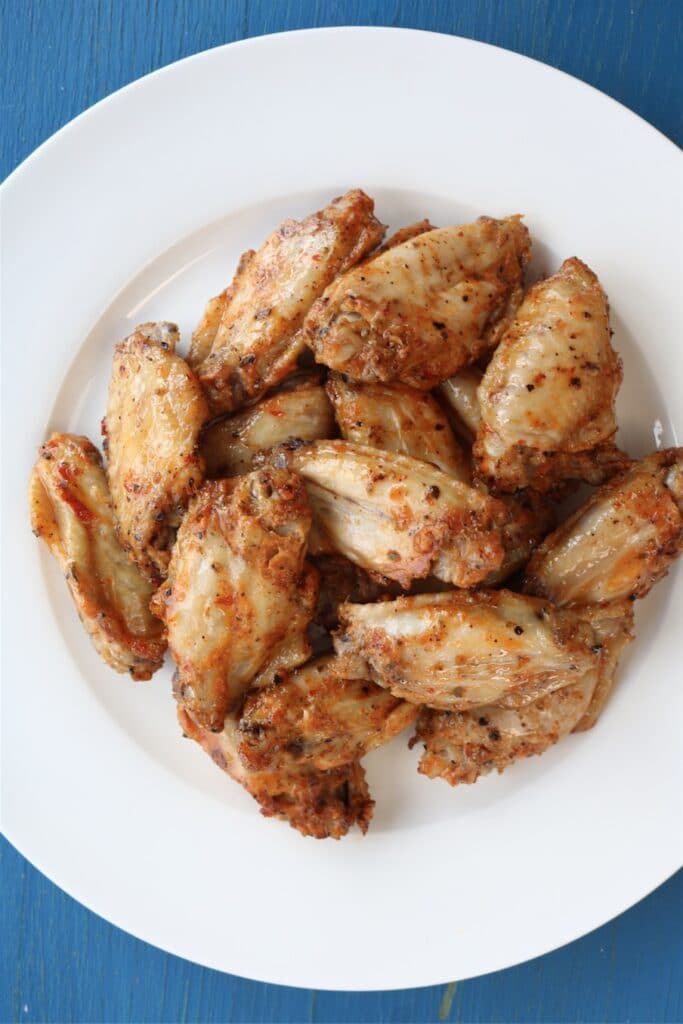 📖 Recipe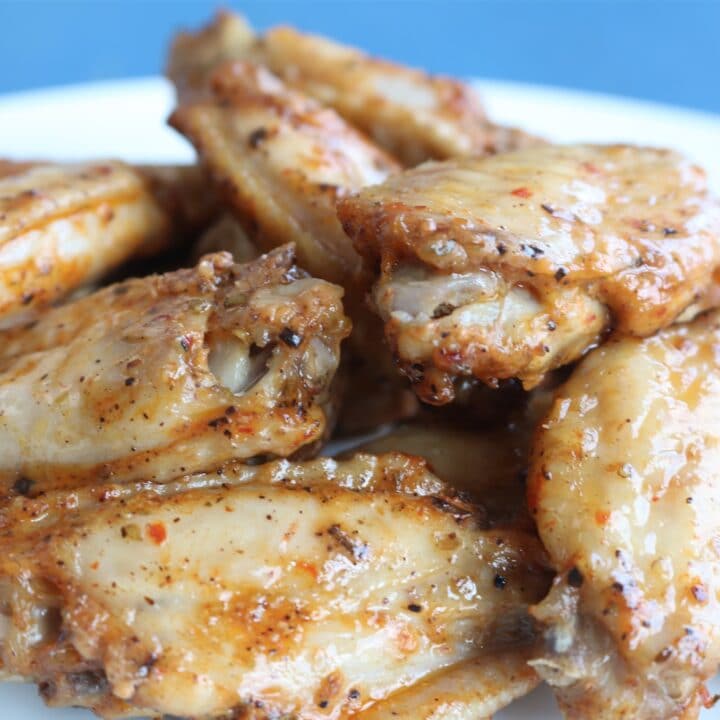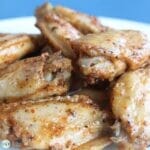 Jawaneh (Lebanese Chicken Wings)
Spicy sticky chicken wings
Ingredients
1

kg

chicken wings

2

tablespoon

plain yoghurt

2

tablespoon

vegetable oil

1

teaspoon

ketchup

1

teaspoon

garlic powder

½

teaspoon

paprika

½

teaspoon

red chilli powder

¼

teaspoon

black pepper

¼

teaspoon

7 spice

¼

teaspoon

Mediterranean herbs

½

teaspoon

of salt

Juice of ½ a lemon
Instructions
In a large bowl, add all of the ingredients to the chicken wings and leave to marinade for around 24 hours

Transfer to a wide baking tray and arrange so there is a few gaps between the wings

Turn on the oven to 180C (350 F) and cook the chicken wings for around half an hour, turning them half way

Serve in a large plate with some good hot sauce
If you make any of our recipes let us know how it went by giving us a star rating below:
We have a lively Facebook group where we post frequent recipes and discuss Lebanese cooking in general, as well as a handy Pinterest page where you can save all of your favourite Zaatar and Zaytoun recipes!
You might also like these other recipes from the Zaatar and Zaytoun collection: