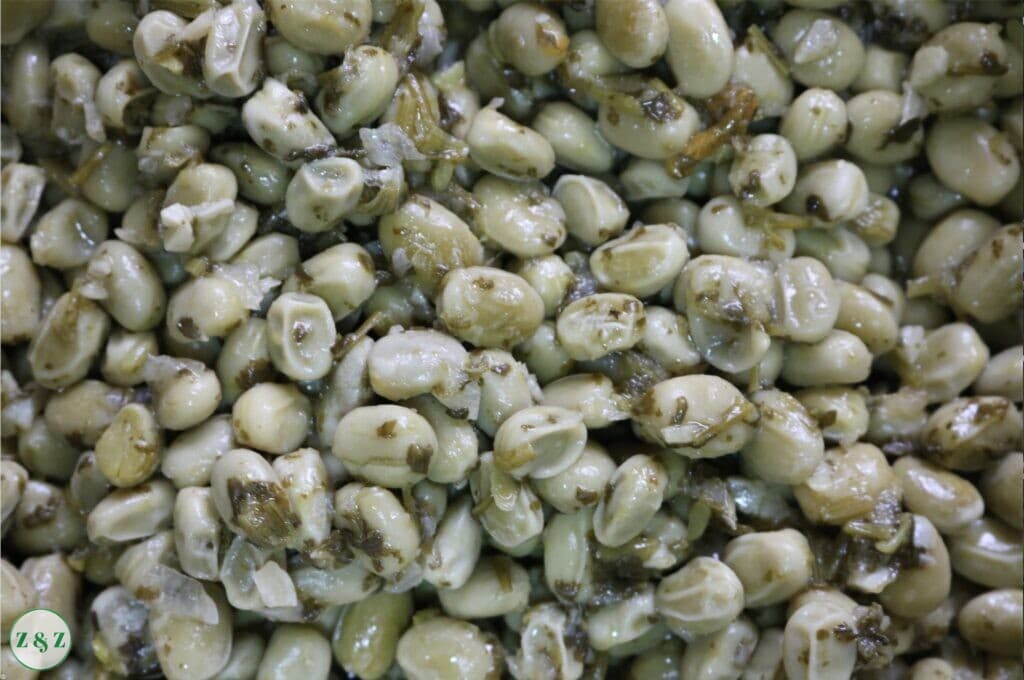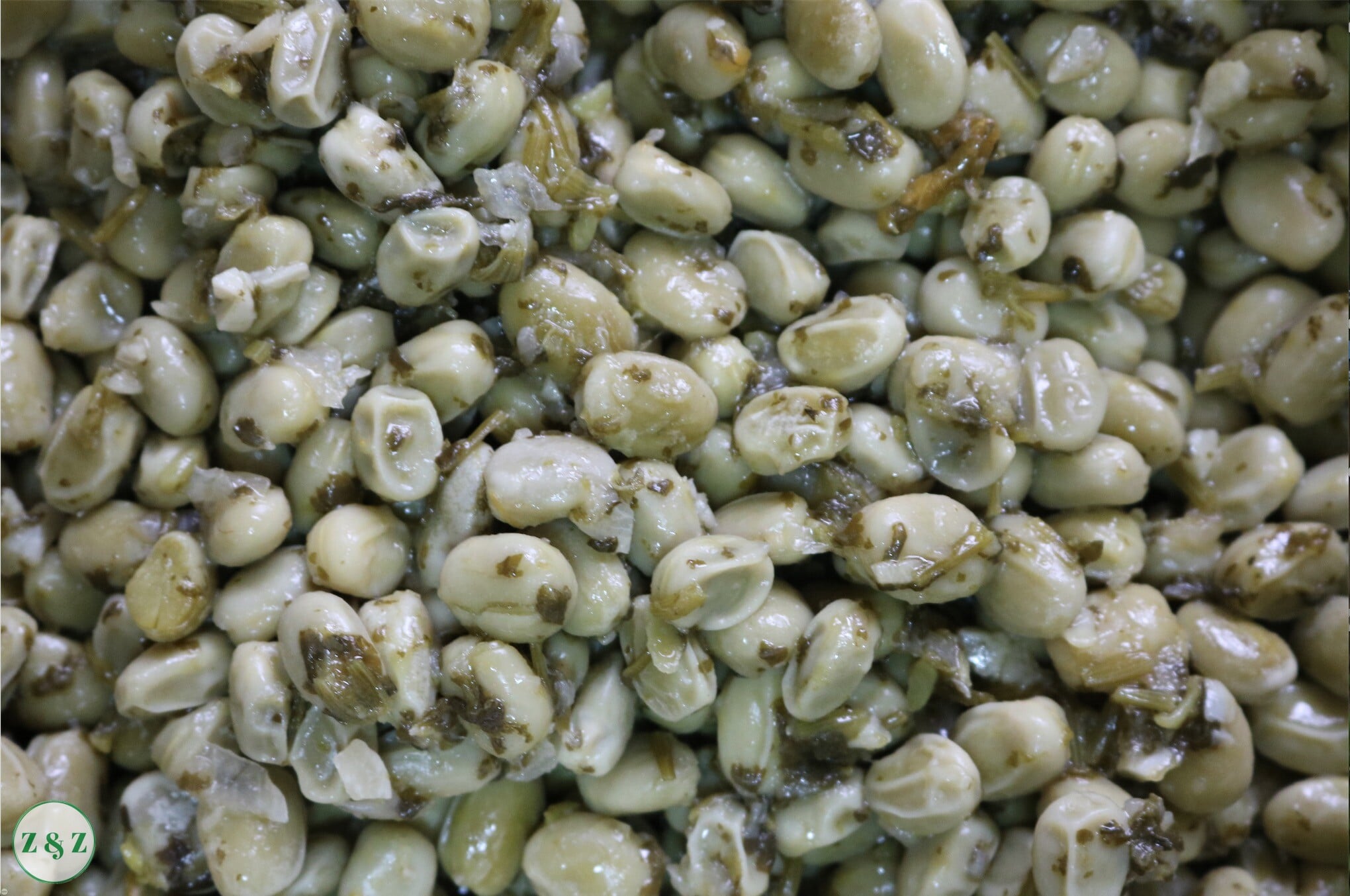 Here's another simple side dish which you can also eat as a main, especially as a light dinner.
The broad beans
You can wait for broad beans to come into season and make it fresh but it's just as good frozen.
Some people like to peel the broad beans but that takes ages and there's goodness in the skins which are not too tough to chew.
Also if you do peel them they will mush together and you will have some sort of mushy peas.
I really feel broad beans are underrated they are so versatile and this recipe makes them the star of the show.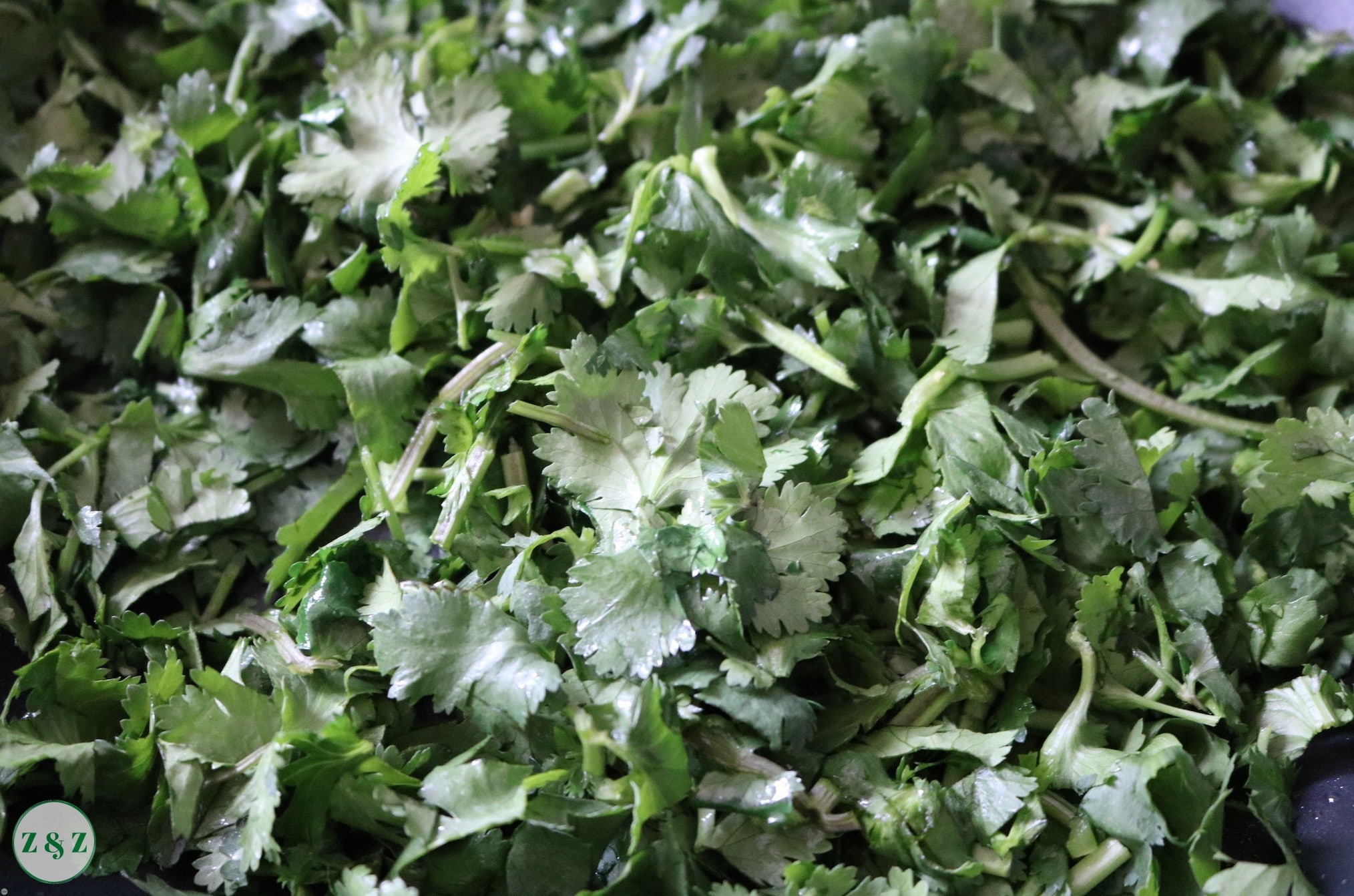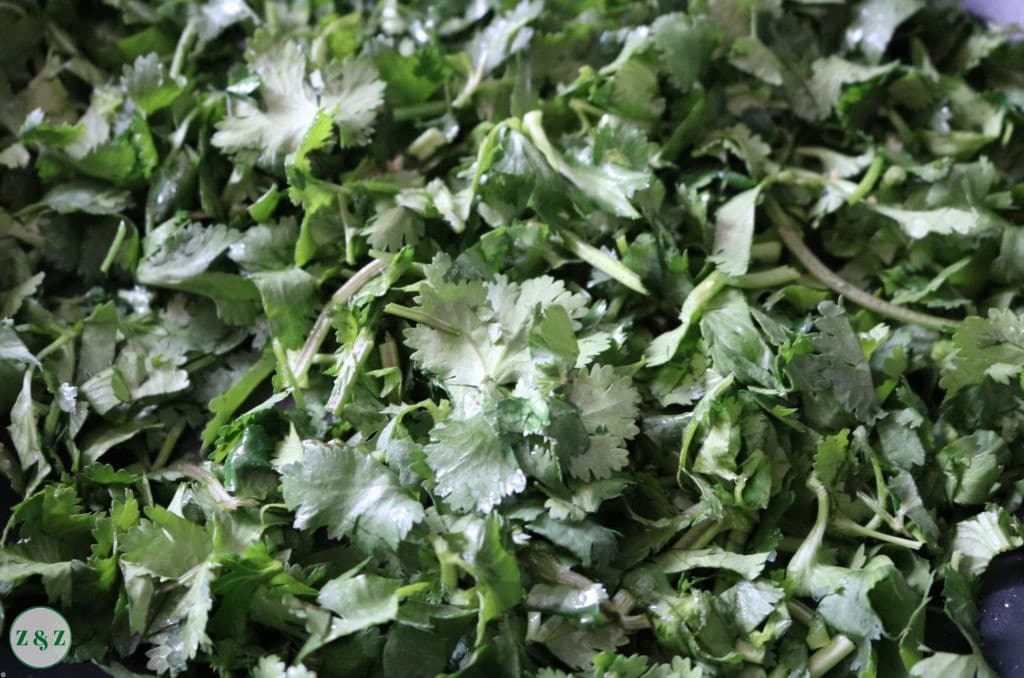 The spices and herbs
My mum uses both black and white pepper though of course you can use whatever pepper you have at hand.
The main herb used is coriander (fresh cilantro) which can also handle being frozen so really this is a store-freezer recipe you can pull out of the bag without much preparation.
How to eat foul akhdar
The Lebanese eat this with flatbread but there's nothing to prevent you eating it with another starch of your choice such as pasta or a nice jacket potato.
If cholesterol is not an issue you might even like to finish it with a spoon of salted butter at the end to make it more luxurious, but really this is a humble healthy dish perfect for vegans, vegetarians and meat eaters alike.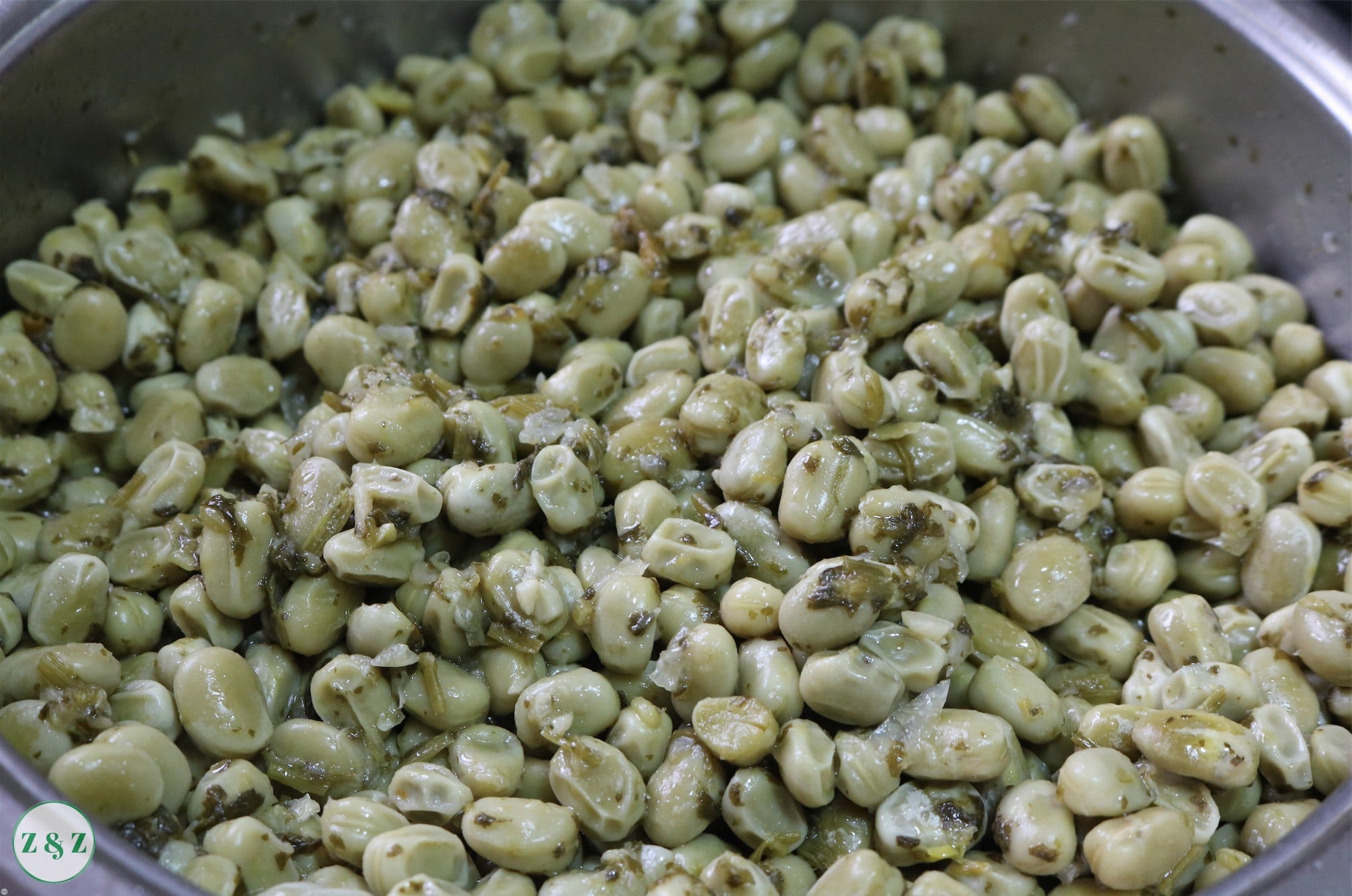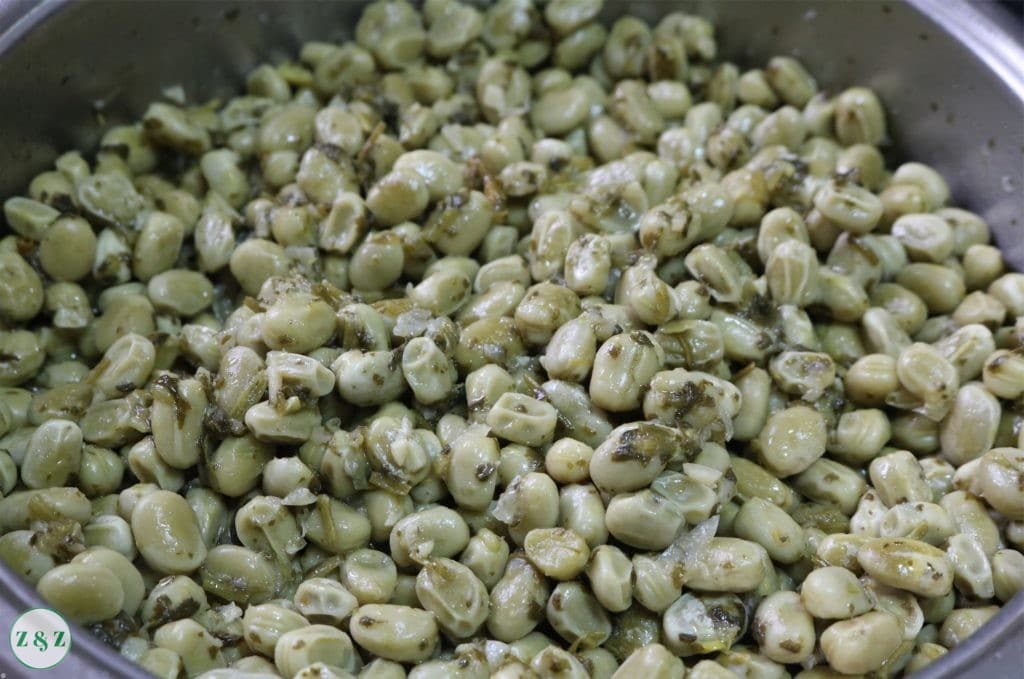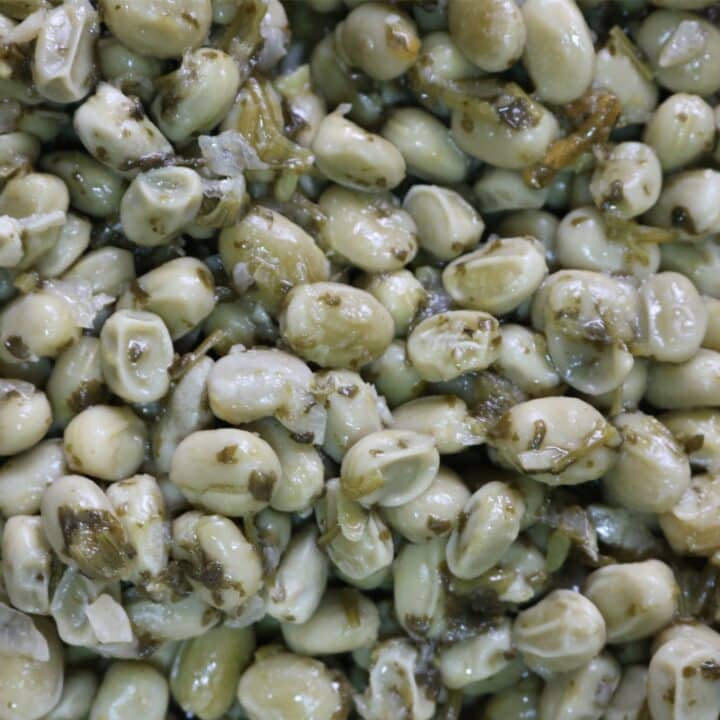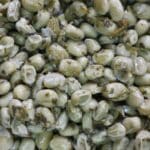 Vegan Broad Beans (Foul Akhdar)
Vegan Broad Beans with cilantro and Lemon (Foul Akhdar)
Ingredients
1

bag frozen broad beans

approx 500g

1

large onion

2-3

cloves

of garlic

Regular olive oil

A good handful of cilantro

(coriander)

Pinch

of black and white pepper

Approx 1 tablespoon salt

Juice of 1 lemon
Instructions
Take the bag of broad beans out of the freezer to defrost

Chop the onion and garlic, squeeze the lemon, and wash and roughly chop the cilantro

Sauté the onion in regular olive oil until golden, then add the garlic and sauté for another few minutes on medium low heat making sure not to burn the garlic and adding a little olive oil if necessary

Add the broad beans to the onion garlic mix with a good drizzle of olive oil on medium high heat for about 5 to 10 minutes until they turn vibrant green

Add the salt, black and white pepper along with the cilantro and enough boiling water to cover

Bring to the boil then reduce the heat to a simmer and cover

After around half an hour, taste a broad bean to check it is done then turn off the heat and add the lemon juice

Serve with bread or starch of your choice such as pasta or jacket potato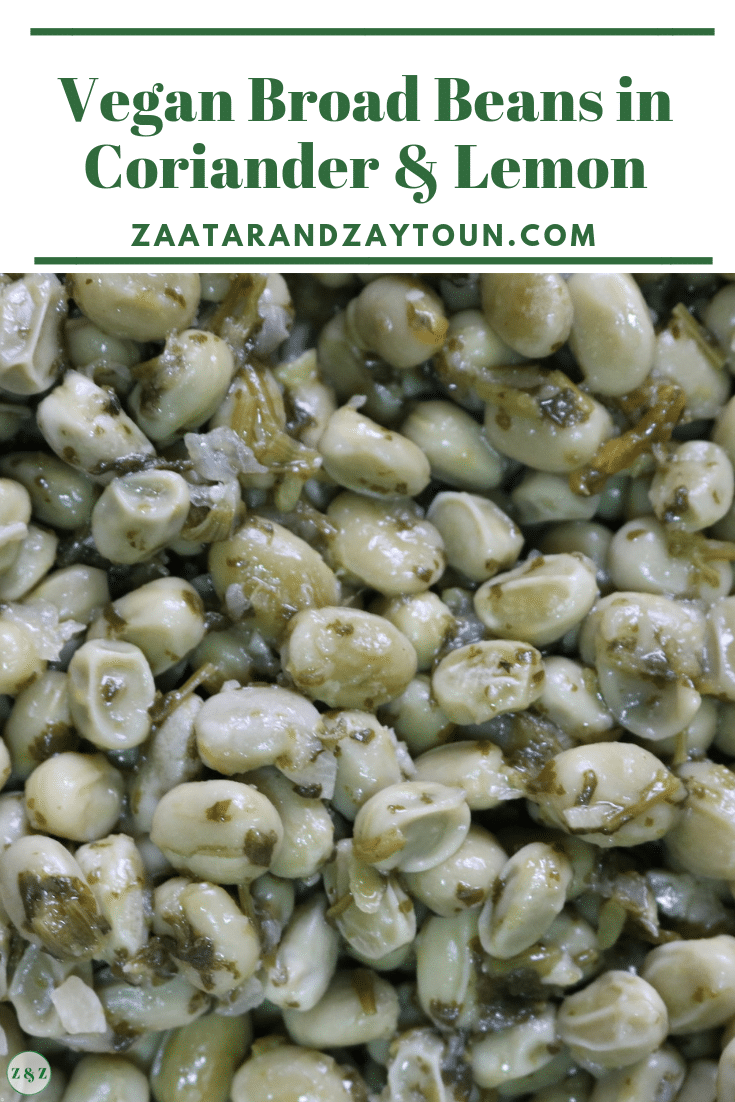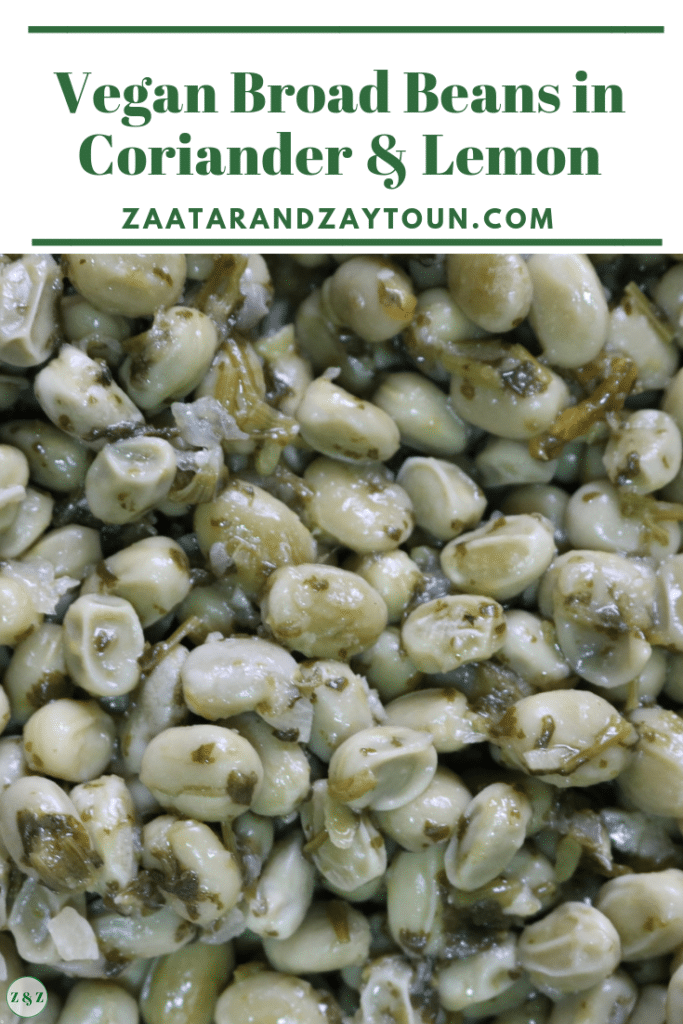 If you make any of our recipes let us know how it went via our Social Media platforms.
We have a lively Facebook group where we post frequent recipes and discuss Lebanese cooking in general, as well as a handy Pinterest page where you can save all of your favourite Zaatar and Zaytoun recipes!
You might also like these other recipes from the Zaatar and Zaytoun collection: