Kishik is Lebanese people's best kept secret. My favourite way to eat it is on a manoushe (singular of manakish).
If you don't believe me that I make the best kishik manoushe mix then I will tell you a funny story of how the Furun man in charge of the communal oven once stole one of my kishik manakish 'as it smelled so good he couldn't resist'.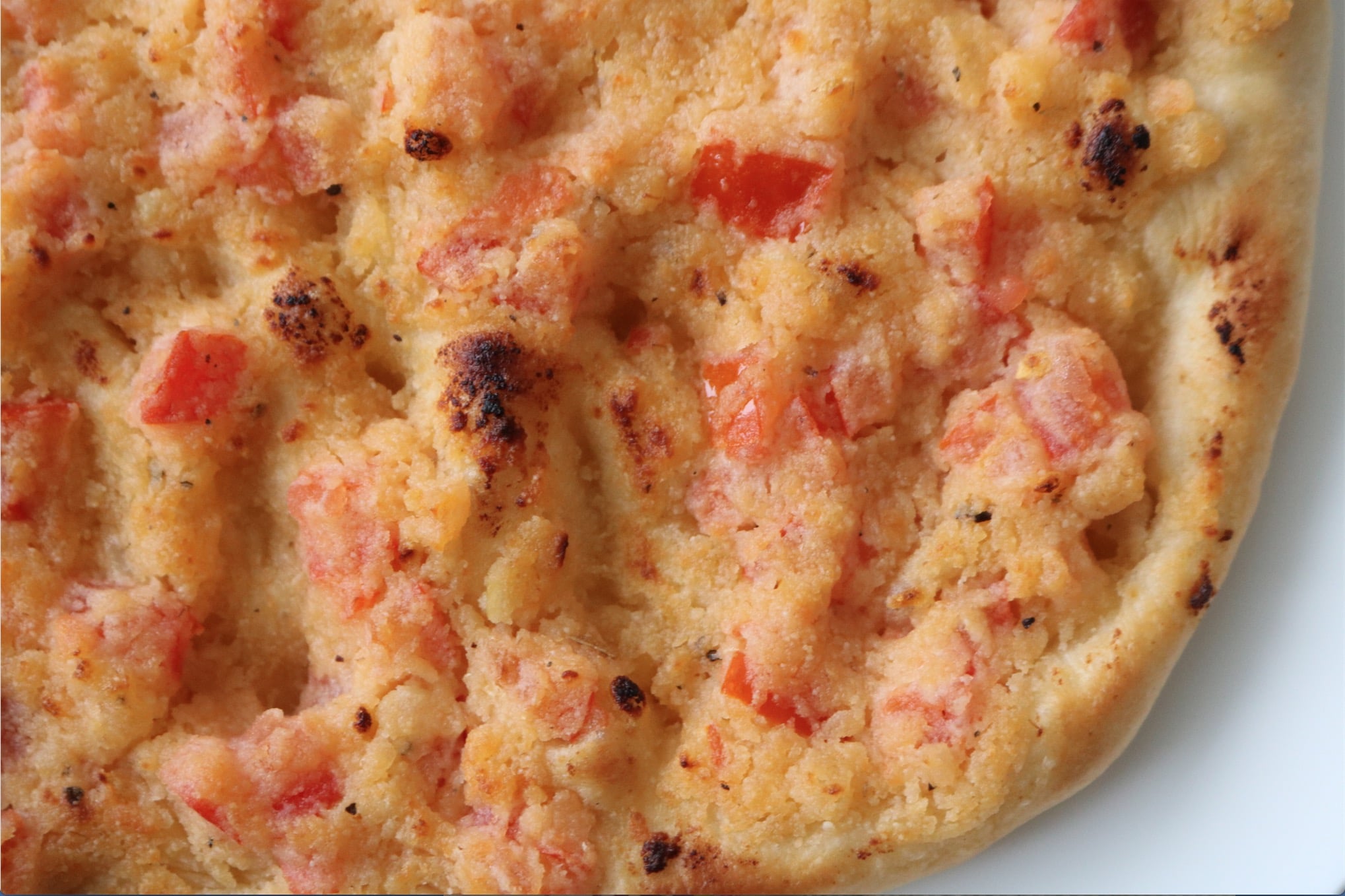 Of course I didn't mind and took it as a compliment and now I leave him a kishik manoushe so he doesn't feel obliged to ask and he always gives me a few free sfeeha as a thank you.
We are very lucky in London to have top quality furun's (communual oven's) and although most don't allow people to bring their own mixtures to put on the toppings, some fortunately do.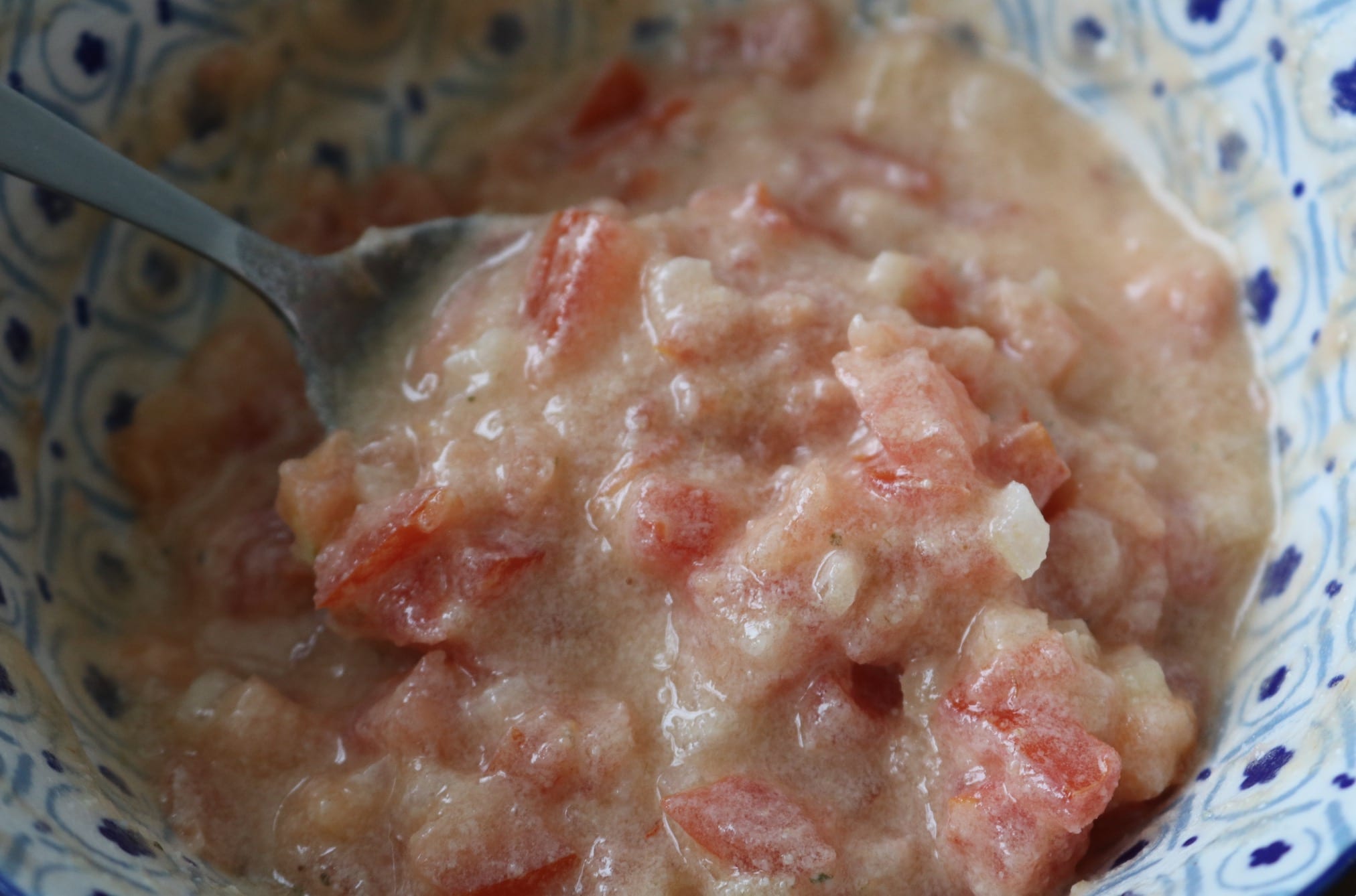 Especially if you be polite to them and they are not too busy, then they are usually more than happy to do so.
What is kishik?
Kishik is made from fermented bulgur wheat and yoghurt or cow's or goats milk, each batch will taste different depending on who made it and what ratio of ingredients they used.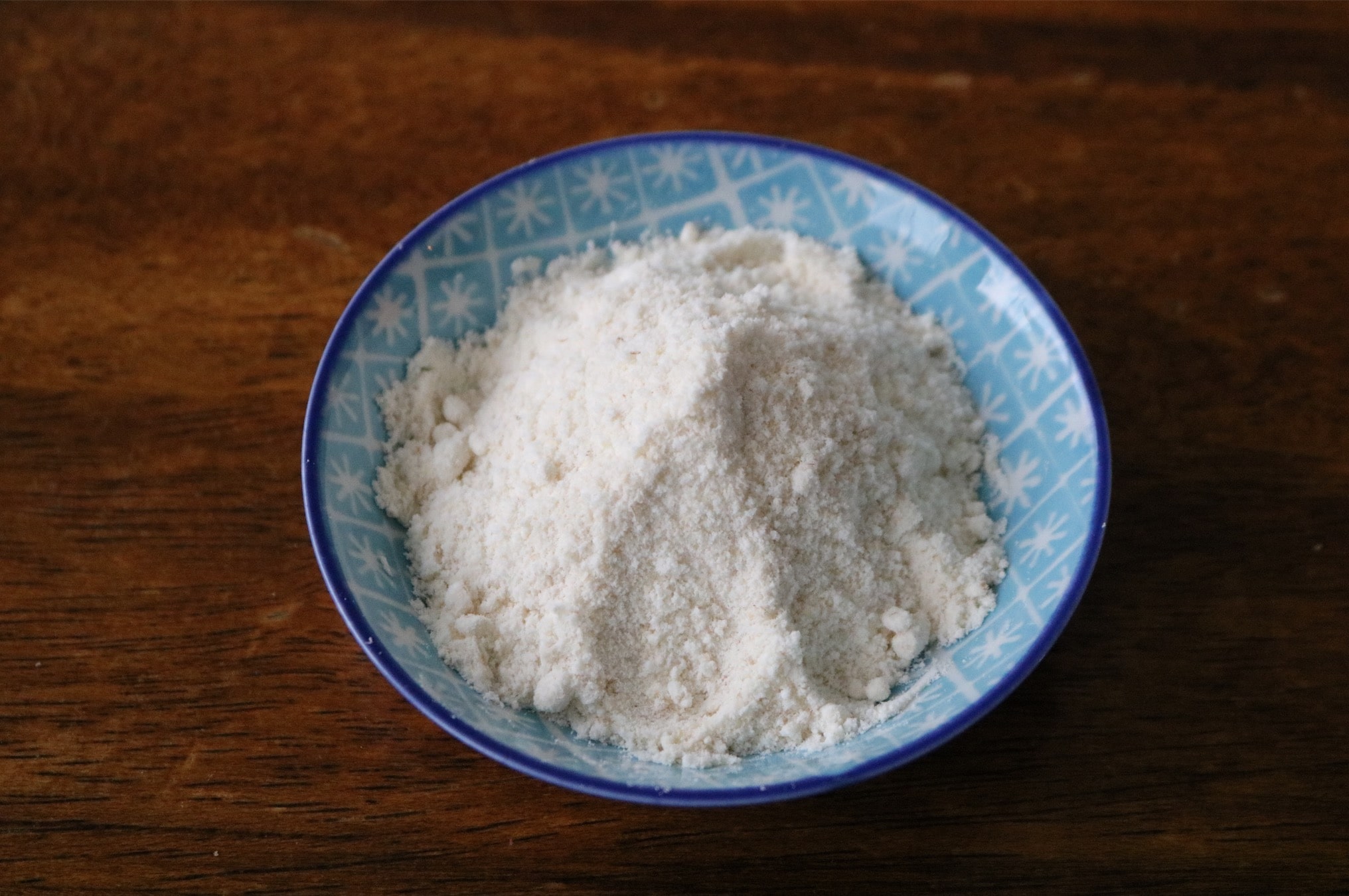 I've written about kishik here as for a long time I used to just take it for granted as a ingredient and didn't appreciate the long artisan process that goes into making the best kishik.
Baalbeck is famous for making the highest quality kishik in Lebanon, probably because you have to dry it on rooftops and they have some of the warmest climates in the country.
I get my supply from my aunty's sister in law (who lives in Baalbeck) and this year's crop was the creamiest most delicious kishik i've ever had in my life.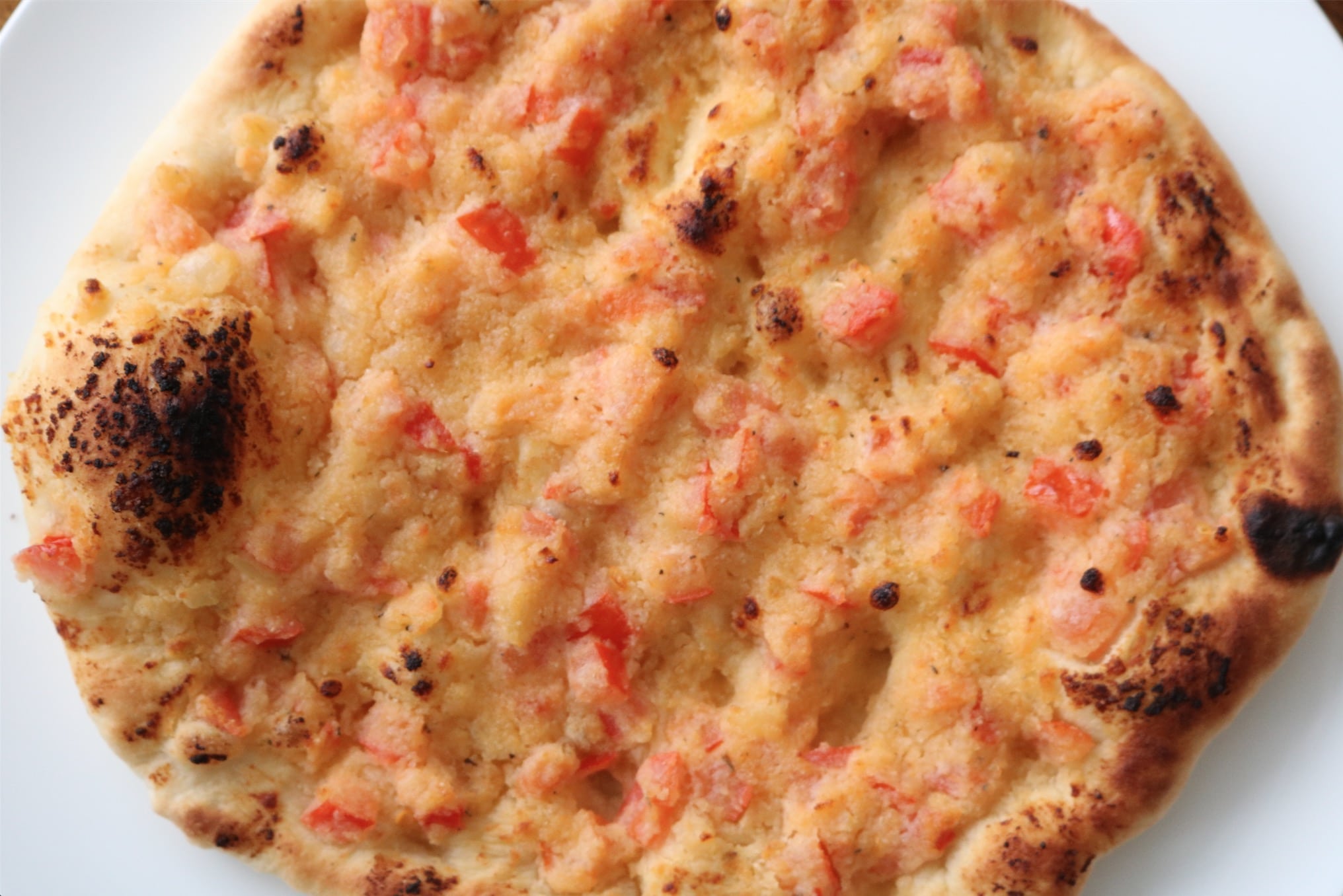 Tips for making the manakish dough
The manakish dough is very easy to make and handle. It is not too sticky and you can leave it out of the fridge overnight as it proves.
The dough should be smooth and not too dry. It is similar to a pizza dough though it is usually rolled out thinner.
Make sure you use yeast that is not out of date and don't make the water too hot. If your kitchen is cold you can help to 'prove' the dough by placing it in your oven that you have heated at the very lowest setting.
Make sure you turn your oven off before you put the dough in!
Tips for making the best kishik manoushe
You don't need to overcomplicate a good quality ingredient. Just some onion, tomato, salt and olive oil will bring out the best of the kishik. I also like to add a few red chilli flakes to give it a kick.
If you have some leftover tomato sauce then you can mix that with the kishik too. This will give you a smoother overall texture and is just as delicious. Some people even prefer it this way, but I don't mind the tomato pieces as they add texture.
A perfect kishik manoushe is a wonderfully comforting thing and this recipe will bring you one step closer to kishik heaven.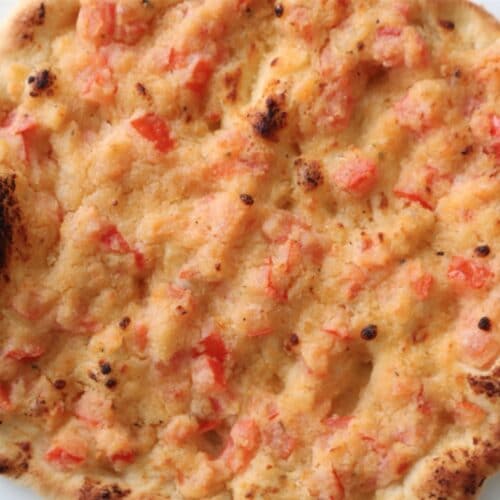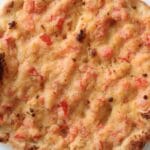 Kishik Manoushe (Lebanese Manakish)
Lebanese Kishik Manoushe with tomatoes and onion
Total Time
2
hours
20
minutes
Ingredients
For the Manakish Dough
3 ¼

cups

of all purpose/ bread flour

1

cup

of lukewarm water

1

tablespoon

of dried active yeast

1

teaspoon

of salt

½

teaspoon

of sugar

4

tablespoon

regular olive oil or vegetable oil
For the Kishik Mixture:
4

tablespoon

kishik powder

2

tomatoes

finely chopped

¼

small onion

finely chopped

¼

cup

regular olive oil

2

tablespoon

water

(approx)

¼

teaspoon

salt

tiny pinch of red chilli flakes

Optional
Instructions
To make the Manakish Dough
Add the sugar to the lukewarm water along with the yeast and stir well until it dissolves. Leave for about 10 minutes allowing the yeast to ferment and bubble

In a large bowl, add the salt and flour, oil and yeast liquid and bring together until you have a ball. Then turn out into a floured surface and knead for 5-10 minutes so the dough springs back when you poke it

Place the kneaded dough ball into a large mixing bowl and cover with cling film or damp cloth, leave to rise for at least 2 hour or until doubled in size. If the room is cold place in a warm but turned off oven at the lowest setting
To make the Kishik Mixture:
Add the very finely chopped tomatoes and onions to a mixing bowl with the kishik, salt and oil and stir well

Squish the tomatoes down with the back of a spoon so the juices mix with the kishik

Loosen the mixture with a splash of water just enough so you have a dropping consistency. You don't want it too loose or it will be soggy and not too thick so you can't spread it

Add a very tiny pinch of red chilli flakes or mixed herbs (optional) and taste to check the seasoning. Adjust the salt if necessary
To assemble the Manakish
Turn on your oven at the highest setting

Roll out the dough approximately half a centimetre thick. Transfer to a heavy non stick wide pan or tray

Spoon on 2-3 tablespoons of mixture depending on the size of the manakish and spread with your hand leaving a small margin around the edge

Dimple the dough with your fingers a couple of times to reduce the puffiness

Bake in the well heated oven for around 7-10 minutes until golden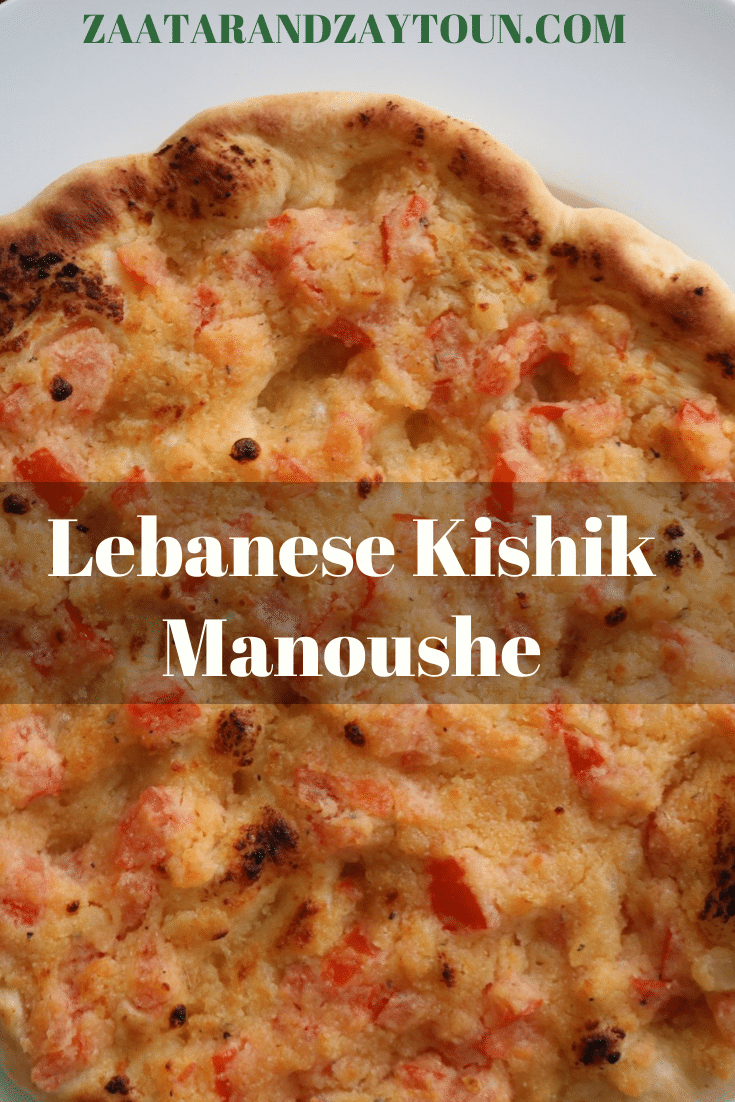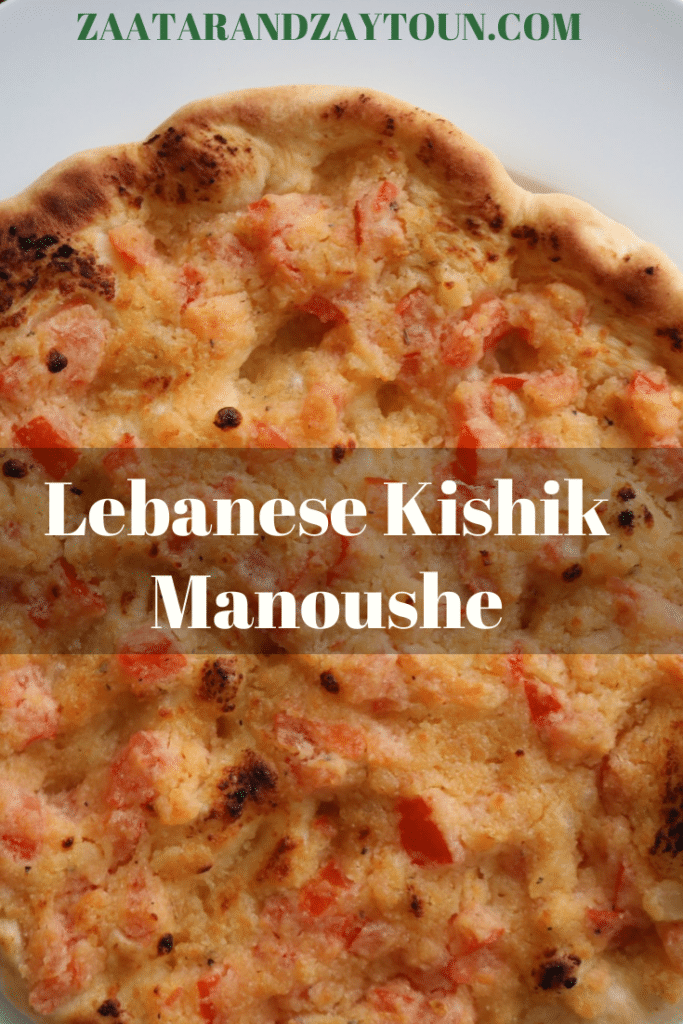 If you make any of our recipes let us know how it went via our Social Media platforms.
We have a lively Facebook group where we post frequent recipes and discuss Lebanese cooking in general, as well as a handy Pinterest page where you can save all of your favourite Zaatar and Zaytoun recipes!
You might also like these other recipes from the Zaatar and Zaytoun collection: