Homemade pizza is so underrated, and many people get discouraged if they don't get it perfect first time.
Yet once you get into a routine it becomes a thing of glory and you will find like me, that making pizza is actually quite enjoyable and something to look forward to.
So what's the difference between Manakish and Pizza you might ask? Well manakish is generally thinner, closer to a flatbread with usually one topping of choice.
Whereas Pizza usually has a slightly thicker crust and a wider variety of ingredients on top. Pizza dough is also often rolled in semolina whereas manakish is not.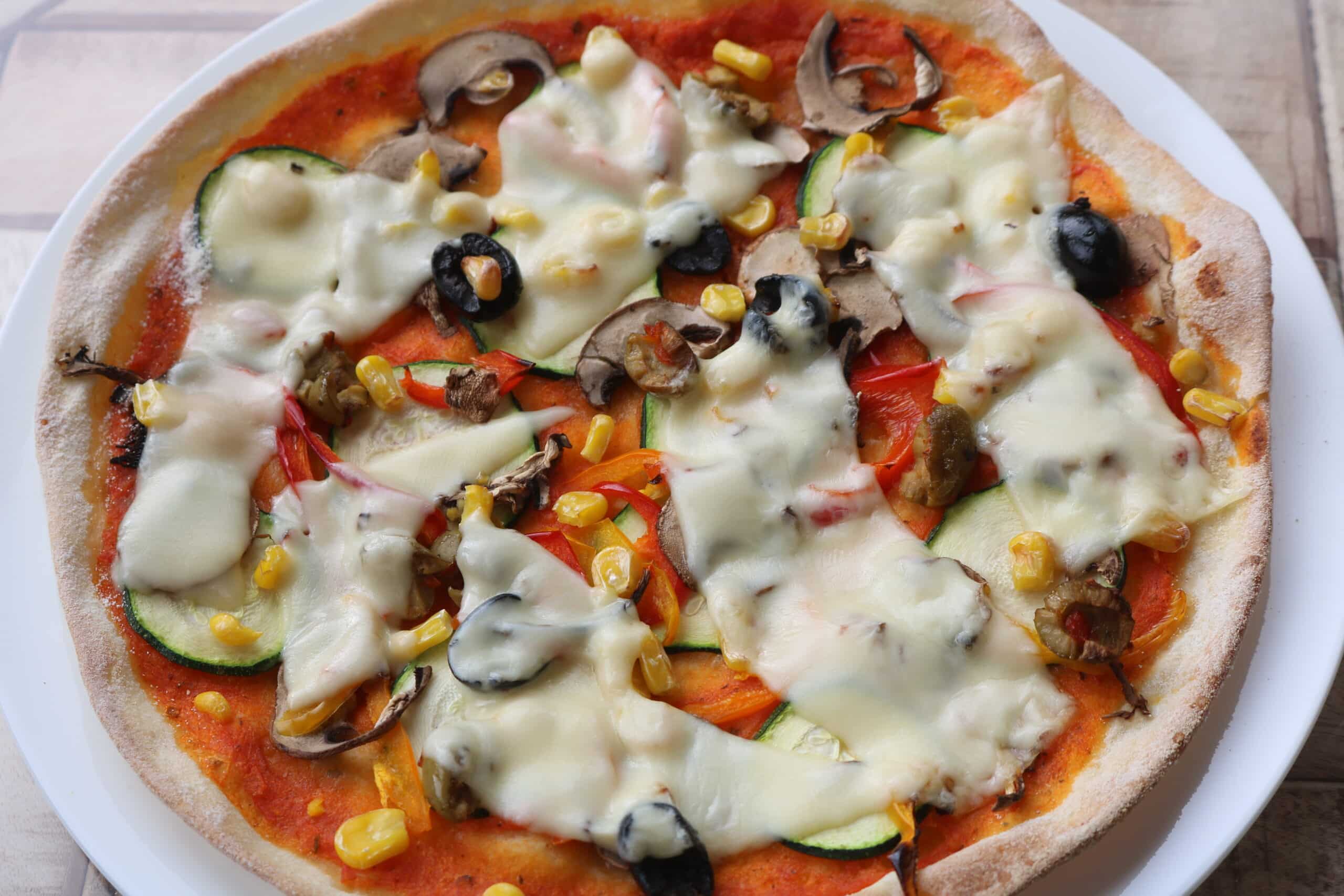 Jump to:
Instructions
Pizza, kind of easy, but kind of long to prepare all the elements. Will that put us off? Absolutely not.
Here is how I make my perfect pizza: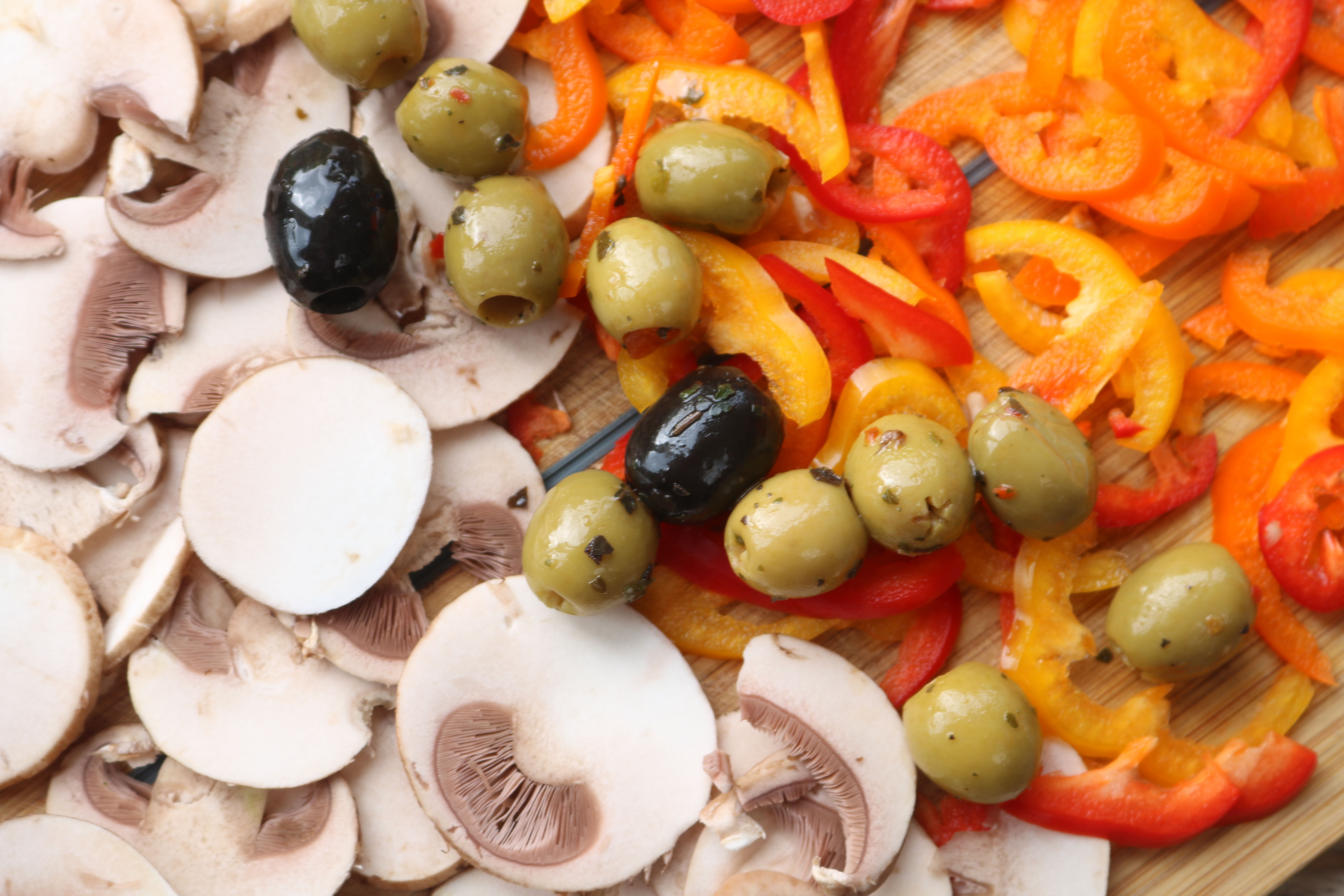 Pass the mushrooms, zucchini and peppers through the 2mm slicer on your food processor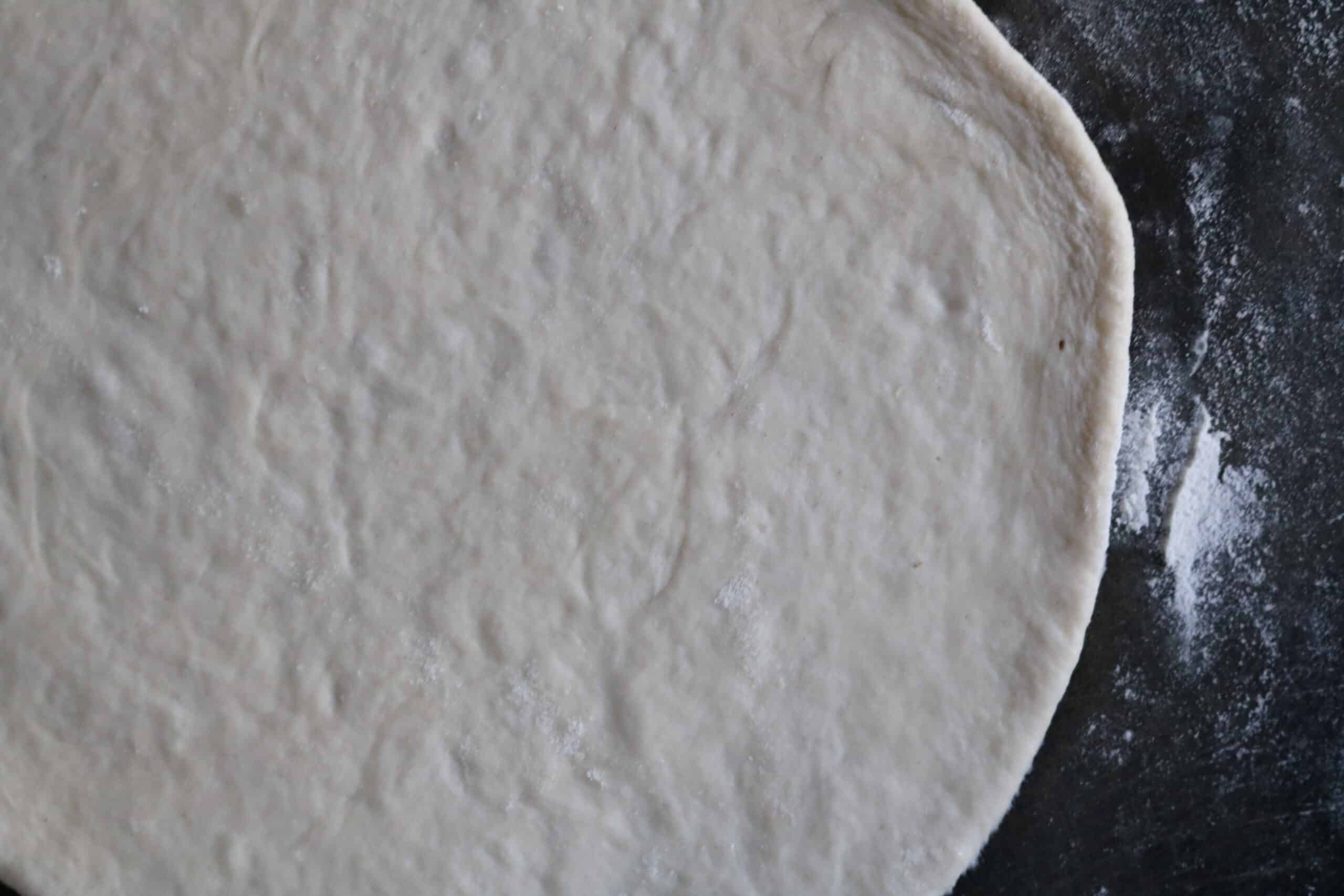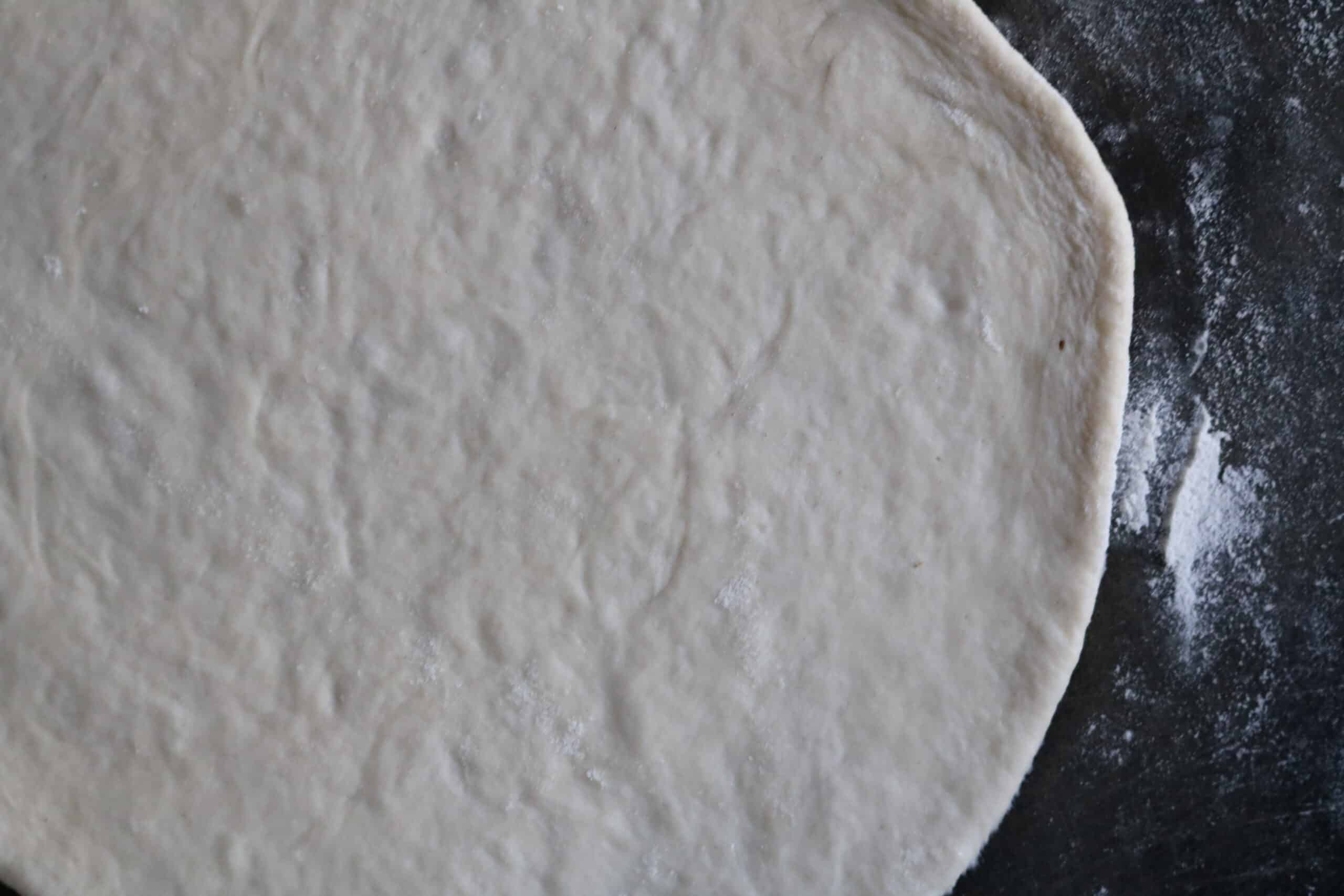 Roll out the dough in a little semolina and transfer to a non stick pizza pan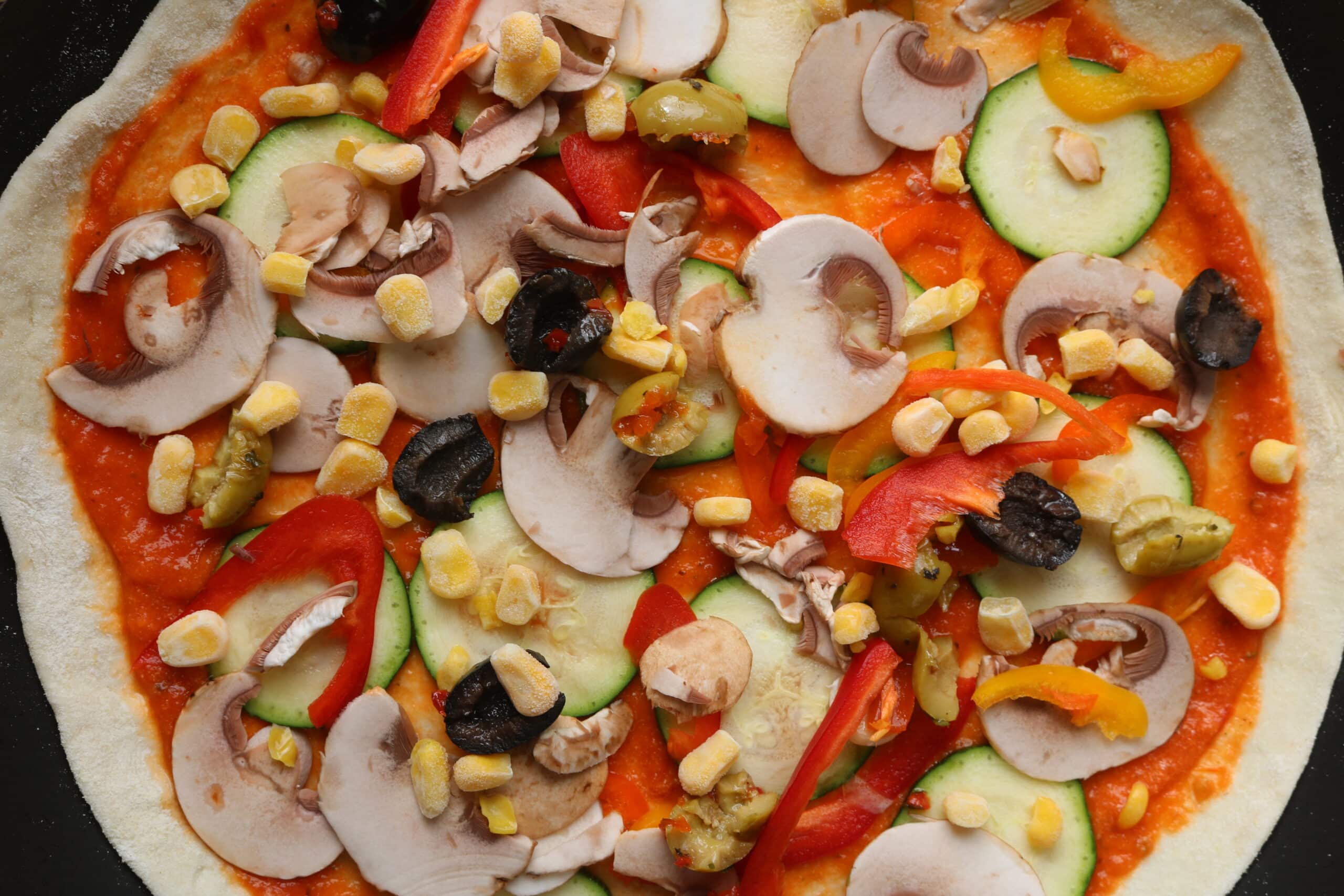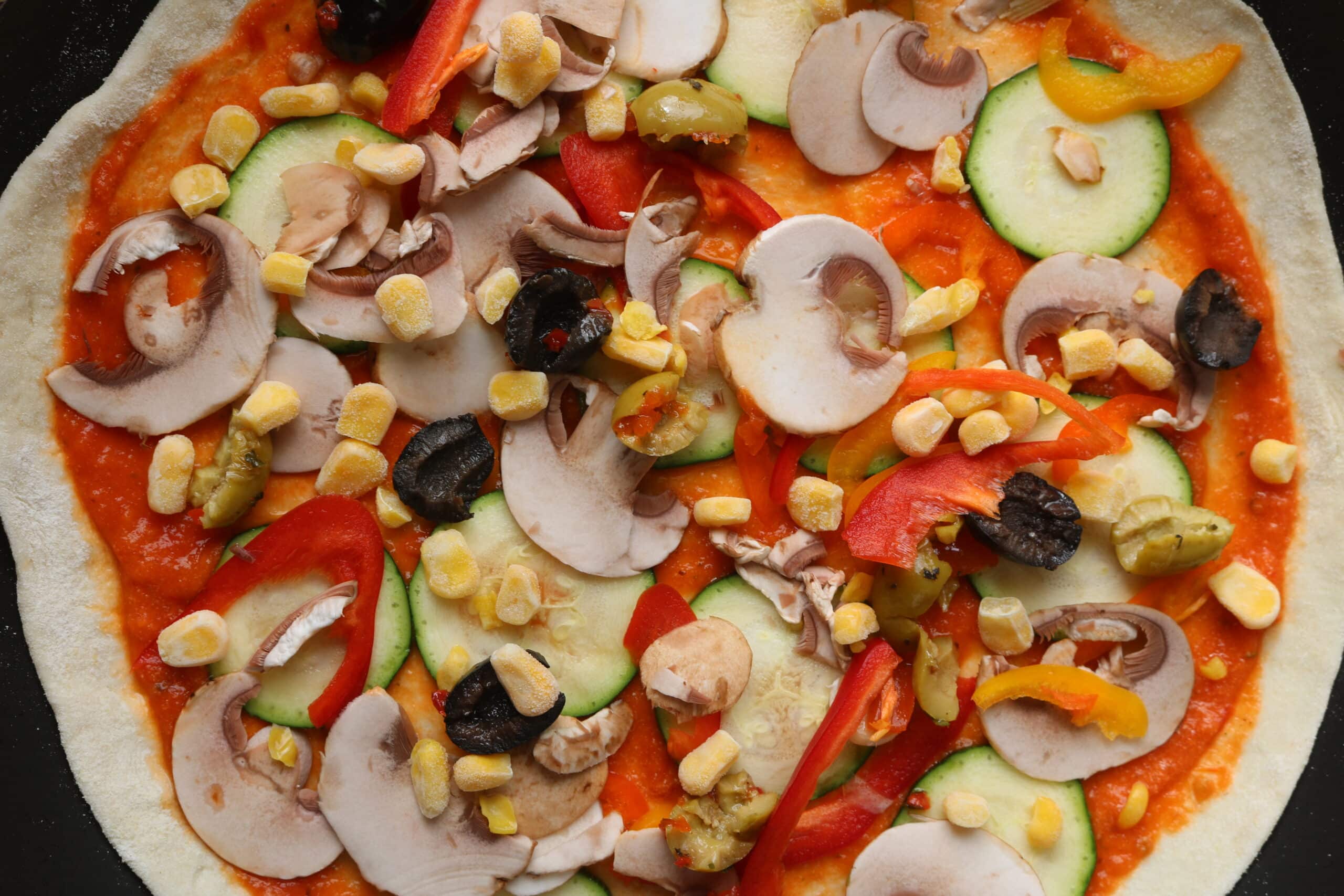 Add the sauce and vegetables, put into a hot oven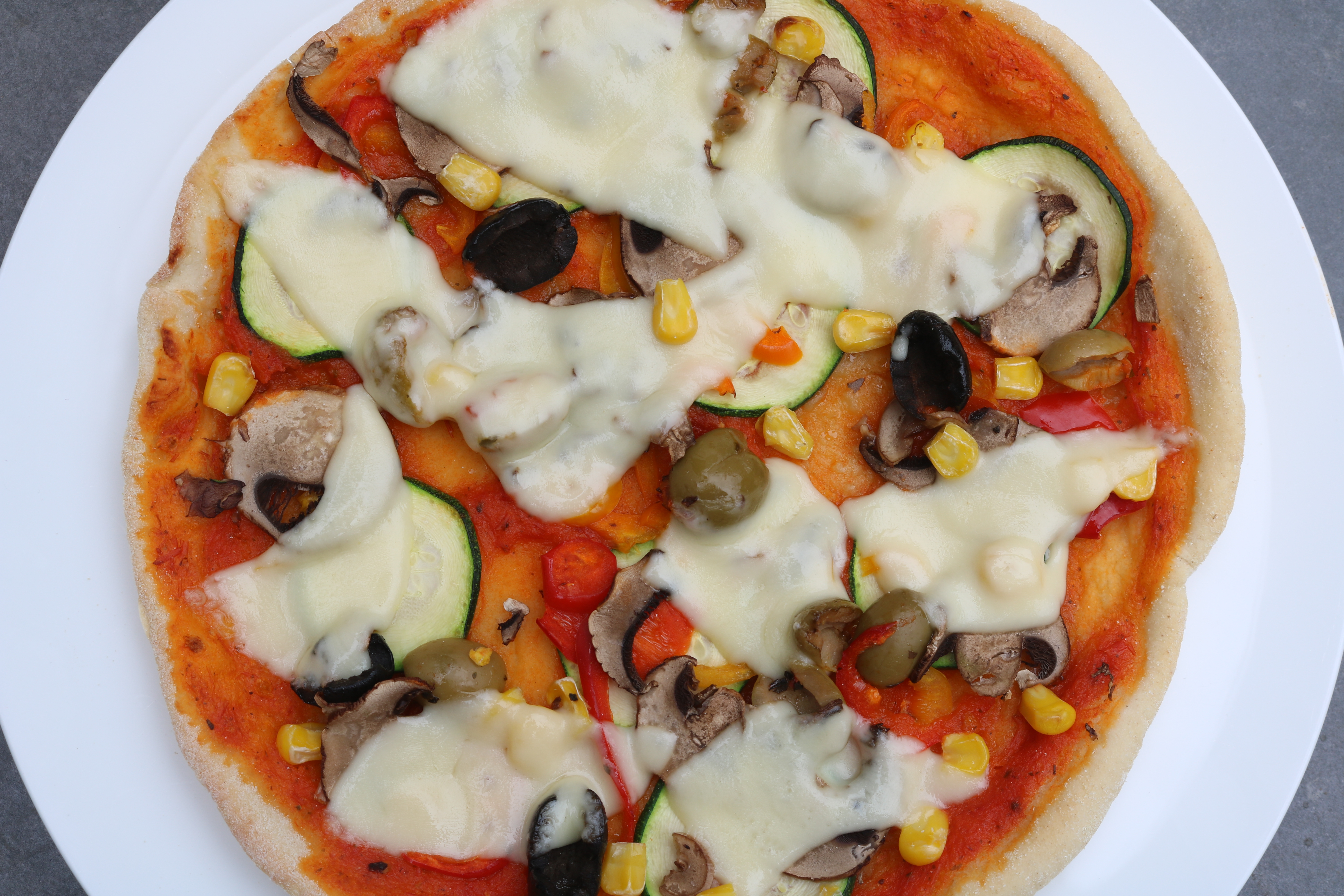 A few minutes before it's done, add the cheese and finish off in the oven for 2 mins
The dough
I use the same dough for pizza as I do for manakish so check out my video on how to get the perfect dough on my youtube channel.
By rolling it in a little bit of coarse semolina, the pizza will have more texture. Don't go crazy you just need to dust some semolina on the board.
The sauce
I make a fresh tomato sauce where possible using lots of tomatoes and a little bit of herbs. Mainly I use fresh and dried versions of oregano and basil, with a little bit of black pepper.
Depending on the season, I may top it up with a little tomato concentrate to boost that tomato flavour. You can also use a can of chopped tomatoes if you prefer.
After I cook down the tomatoes, I blitz them with a hand blender and then reduce the sauce down so it becomes thicker. This may take 30-40 minutes on low heat.
I also season the tomato sauce a tiny bit more than I would for pasta. This is because I want the sauce to be a little more intense as it will be spread out over the dough.
So I am aiming for a slightly thicker saltier sauce and not a watery thin one. Brilliant.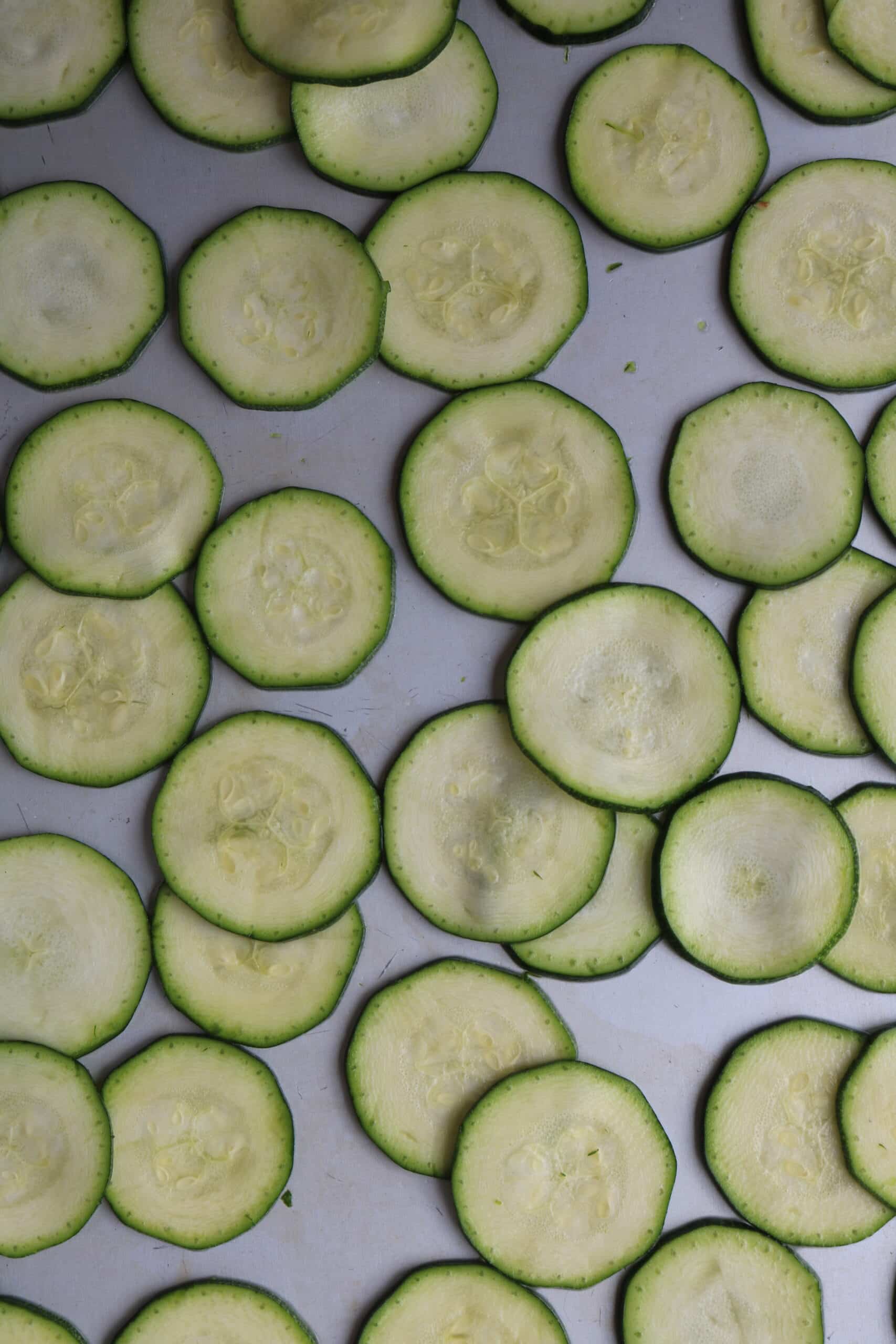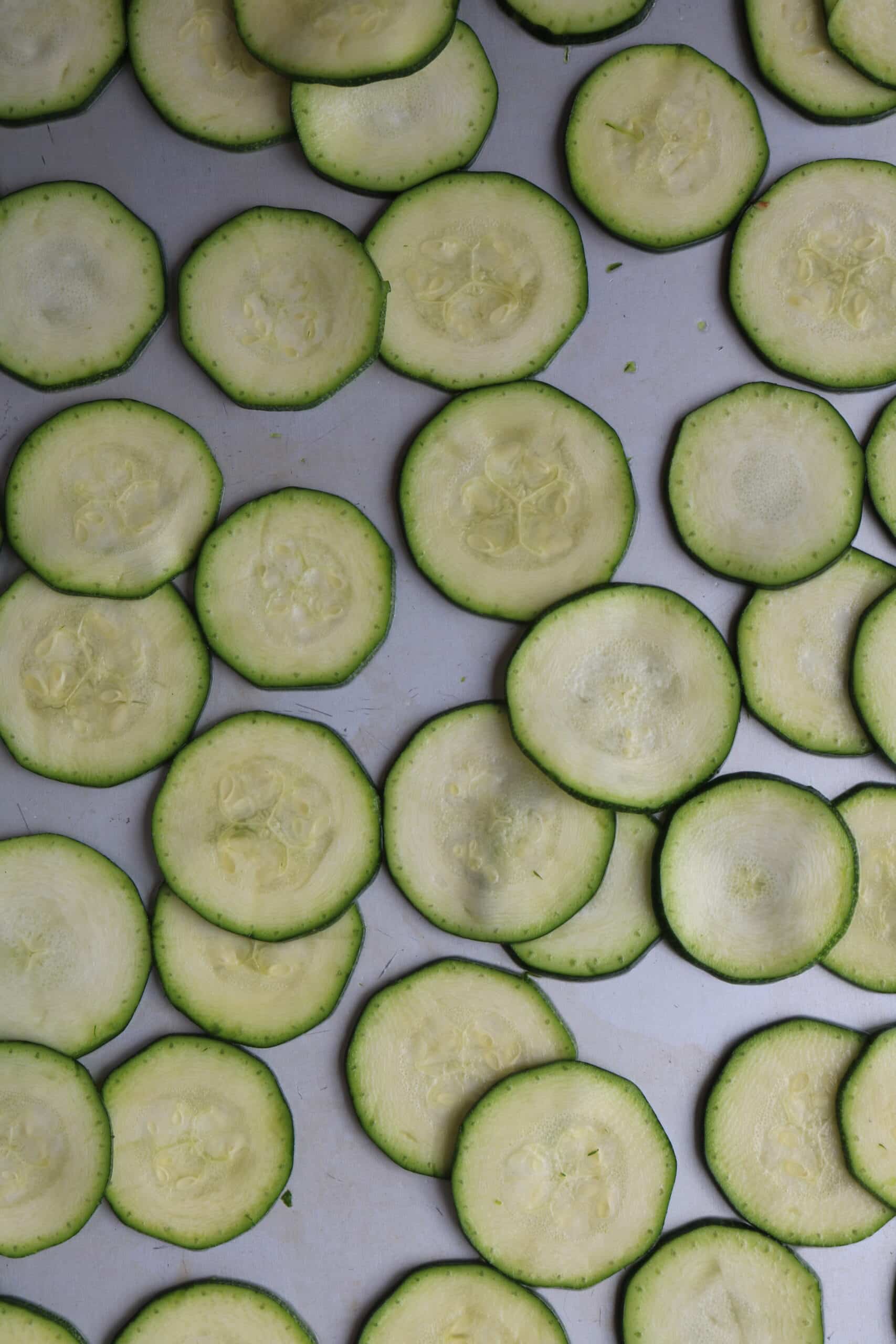 The veggies
These are the vegetables I put on my special Mediterranean pizza:
zucchini (courgette)
red and yellow peppers (I don't like green peppers)

mushrooms

- I prefer chestnut mushrooms
olives - roughly chopped
sweetcorn - fresh or frozen, either is fine
You could also add eggplant but I don't think it adds much flavour so often leave it out. Sorry eggplant.
I also sometimes add very thinly sliced onions that have gone through the food processor too.
Supermarket black and green olives with no stones will do just fine here, I don't want very bitter ones that your teta gave you.
The cheese
Now I know people might hate on me for this but I actually don't like using mozzarella for pizza. I find it sometimes comes out too plasticky.
I have tried cheddar before and I find it too strong. Akkawi cheese is too salty so no need to fuss with that.
So I prefer to use mild gouda slices and tear them up. It just melts better and stays melty for a longer time.
I also don't like overbaked cheese so I don't actually add the cheese with the rest of the toppings. A few minutes before the pizza is done I take it out and add the cheese for exactly 2 minutes.
That way it's nice and gooey and not too brown.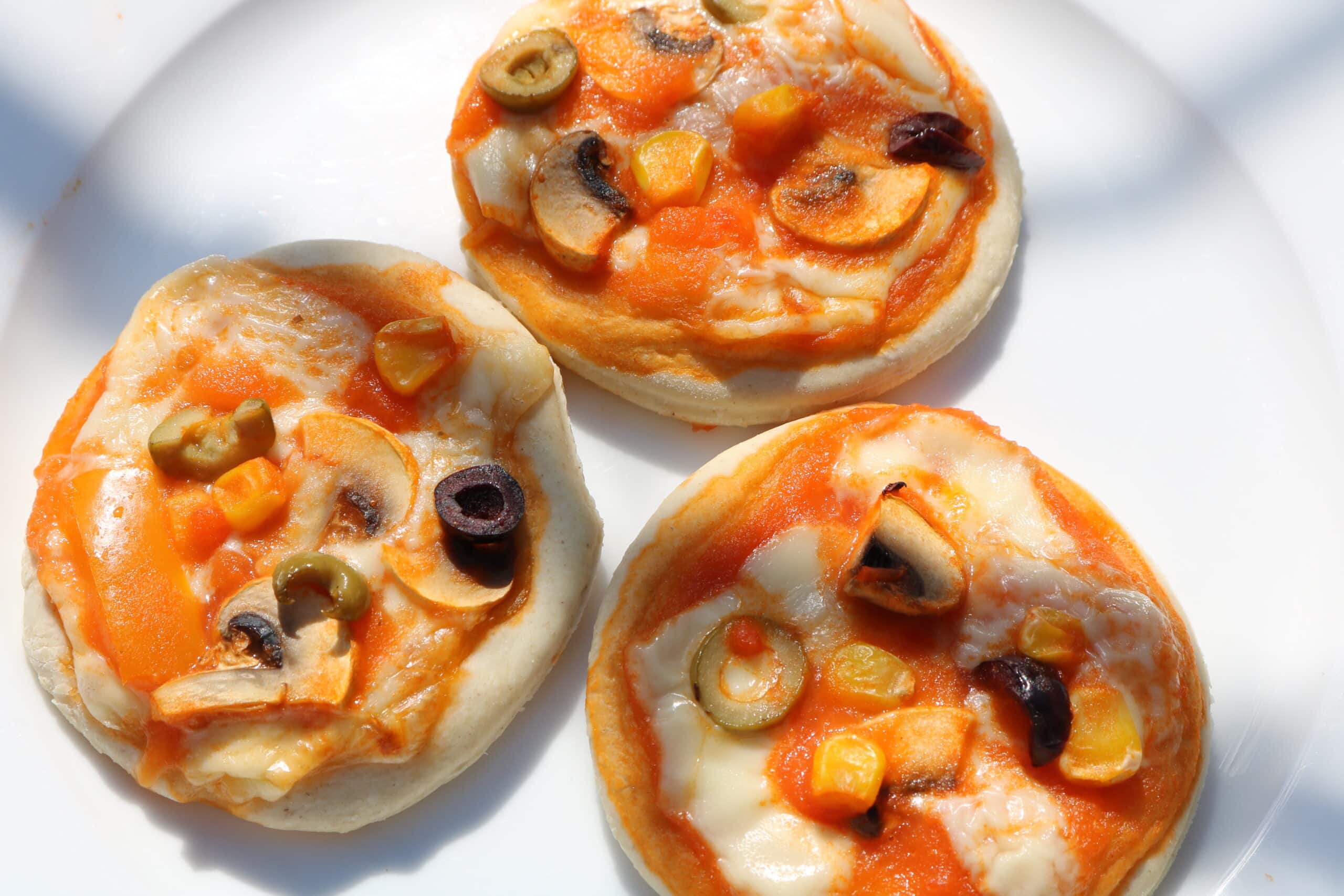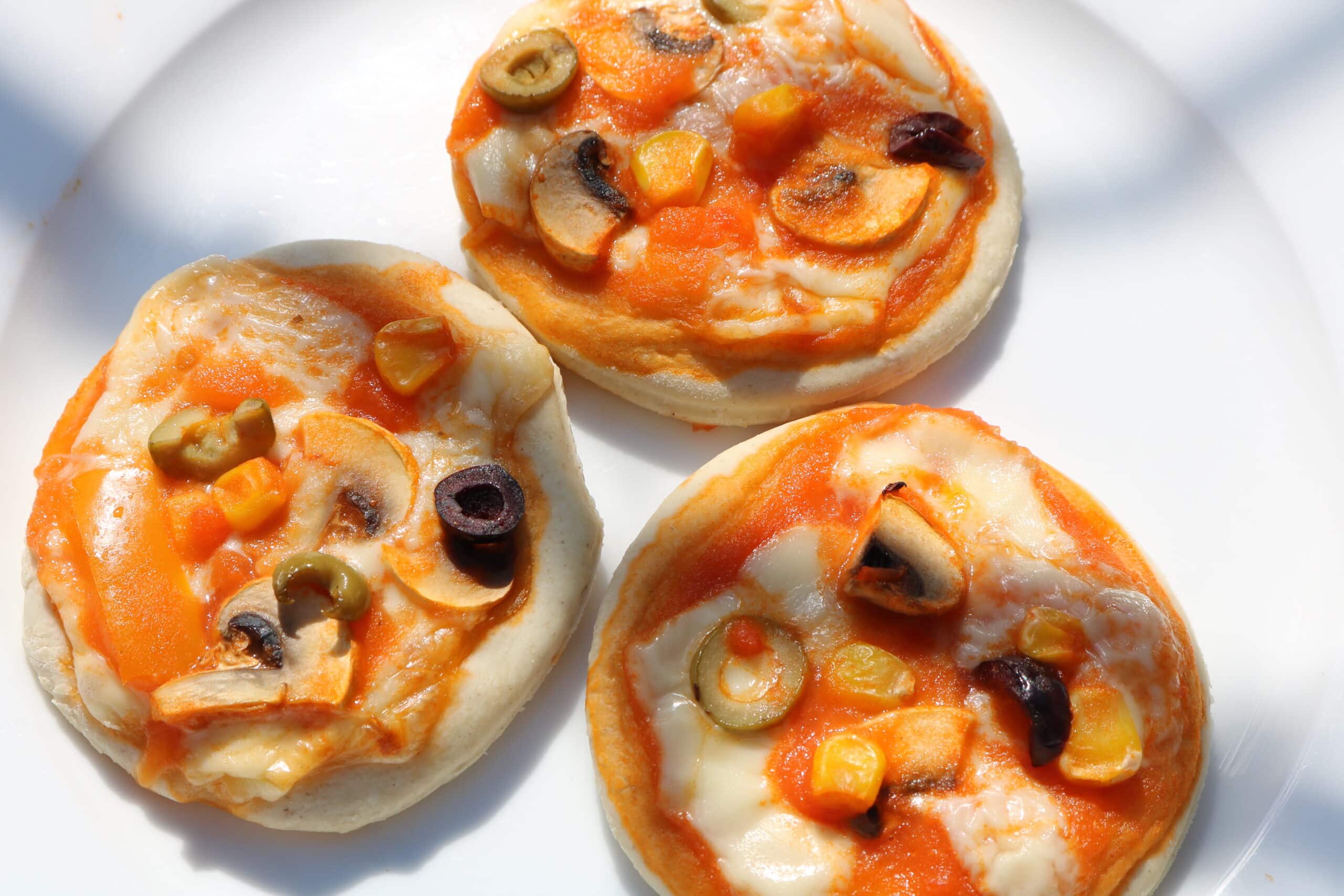 Mini pizzas
In many Lebanese bakeries you will also find mini pizzas, that go nicely with fatayer, sfeeha and sambousek.
Cut the dough into smaller circles with a cutter and simply assemble the pizza you would the same way as a larger one.
You may bake them a little less due to their small size so keep an eye on that oven. Use your judgement. Trust your instinct.
Top tips
If possible prepare your veggies like zucchini and mushroom beforehand, when you first make the dough.
I pass them through the food processor on the 2mm slicer and lay them out on a tray, this makes sure they are super thin which is hard to achieve by hand.
I then sprinkle them with a little salt to get out the moisture and dab them with a paper towel if they release any juices.
This way when you bake inside the oven they cook faster and you won't have a soggy pizza.
Equipment
You will need:
large bowl to prove the dough
pizza pan or a flat non stick baking tray
rolling pin and board to roll out the dough
📖 Recipe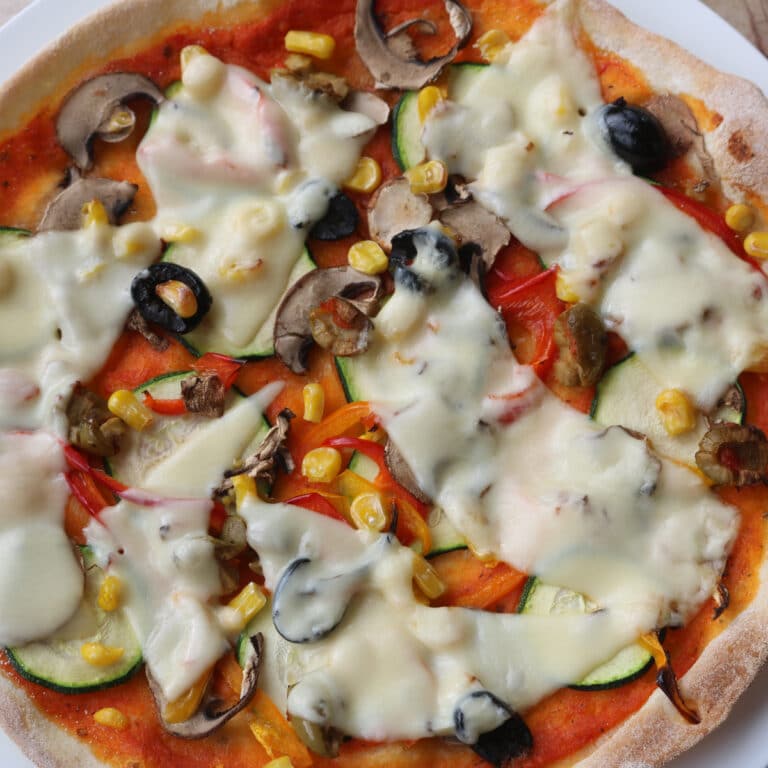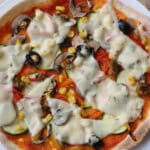 Mediterranean Vegetable Pizza
Homemade pizza with zucchini, mushrooms, olives, sweetcorn and red and yellow peppers
Total Time
2
hours
20
minutes
Ingredients
For the tomato sauce
8

tomatoes

roughly 2 kilos

1

teaspoon

tomato concentrate

1

garlic clove

Pinch

of dried basil and oregano

Small handful fresh basil

Pinch

of black pepper

1

teaspoon

salt

approx
For the toppings
1

zucchini

handful of mushrooms

½

each of red and yellow bell pepper

handful green and black olives

stones removed

handful fresh/frozen sweetcorn

1

pack mild gouda slices
For the dough
3

cups

of bread flour

1

cup

of lukewarm water

1

tablespoon

of dried active yeast

1

teaspoon

of salt

½

teaspoon

of sugar

3

tablespoon

mild olive oil

½

cup

coarse semolina
Instructions
To make the tomato sauce
In a pot, drizzle some mild olive oil, add the roughly chopped tomatoes, with the salt, black pepper, tomato concentrate and dried oregano and basil

Bring to the boil then reduce to a simmer for at least 40 minutes

Remove the garlic and blitz with a hand blender so you have a smooth sauce.

Add the roughly chopped fresh basil. Taste the sauce and adjust the seasoning if necessary. Set aside
To make the dough
Add 1 cup of lukewarm water (make sure it is not too hot by testing with your finger) to a small bowl

Add the sugar and yeast to the water and stir well until it dissolves. Leave for 10 minutes allowing the yeast to ferment

In a large bowl, add the salt and flour, oil and yeast liquid and bring together to form a rough dough

If kneading by hand, turn out into a floured surface and knead for 10 minutes so the dough springs back when you poke it.

Knead for 8 minutes if you are using a stand mixer on the first setting, and if using a food processor, knead for 1 minute using a dough blade

Place the kneaded dough ball into a large mixing bowl and cover with cling film or damp tea cloth, leave to rise in a warm place for around 2 hours or until doubled in size
To prepare the toppings
Secure the 2mm slicer in the food processor and ass the zucchini, red and yellow peppers, and mushrooms

Prepare the fresh or frozen sweetcorn and roughly chop the olives. Set all the toppings aside
To assemble the pizza
Once risen, knock back the dough and shape into a ball. Divide into 6 dough balls and sprinkle over a little semolina. Cover with the tea cloth as you make the first pizza

Turn on the oven to the highest setting (usually 230°C/450 F)

Dust the board with a small handful of semolina and flour. Roll out the first dough ball, flip and roll again until it is around ½ cm thick

Spoon on a thin layer of tomato sauce, add the vegetables and transfer to the oven for around 7 minutes when the crust begins to brown

Take the pizza out and tear up the mild gouda slices to cover most of the pizza. Put back in the oven for 2 minutes until the cheese melts

Repeat with the other pizzas
If you make any of our recipes let us know how it went by giving us a star rating below.
Check out our Youtube page for full video tutorials, our Facebook group to discuss Lebanese cooking, as well as our tiktok page for quick tips.
You may also like these recipes from the collection: