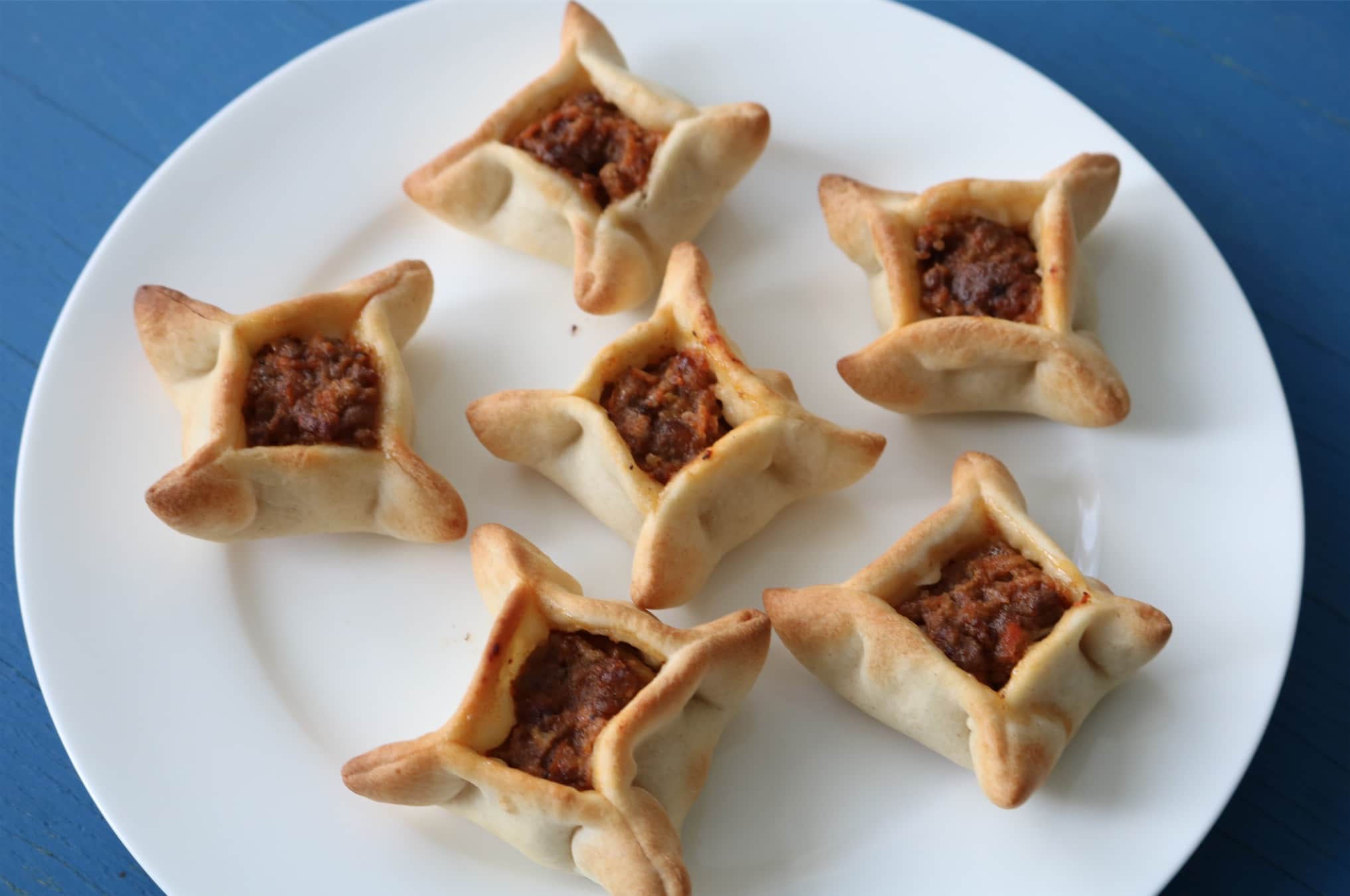 Sfeeha are what meat pie dreams are made of. Tiny little bitesize morsels of savoury yumminess. That's the only way to describe these Lebanese delicacies.
I've been fortunate enough to taste sfeeha made in Baalbeck, the region most famous for making them in Lebanon, and they really were out of this world. 'Sfeeha Baalbeckiya' are usually shaped into little squares and watching the artisans make dozens at the speed of light was mesmerising and therapeutic at the same time.
They were delicious because they took the two essential elements of meat and bread and brought out the best in them. Simple, honest and humble.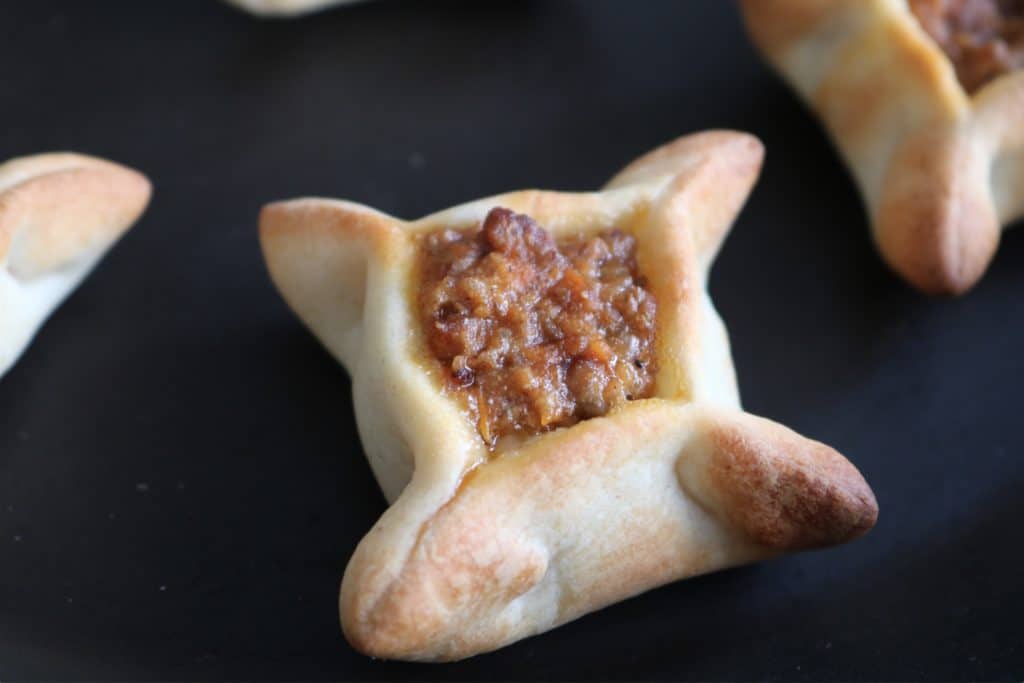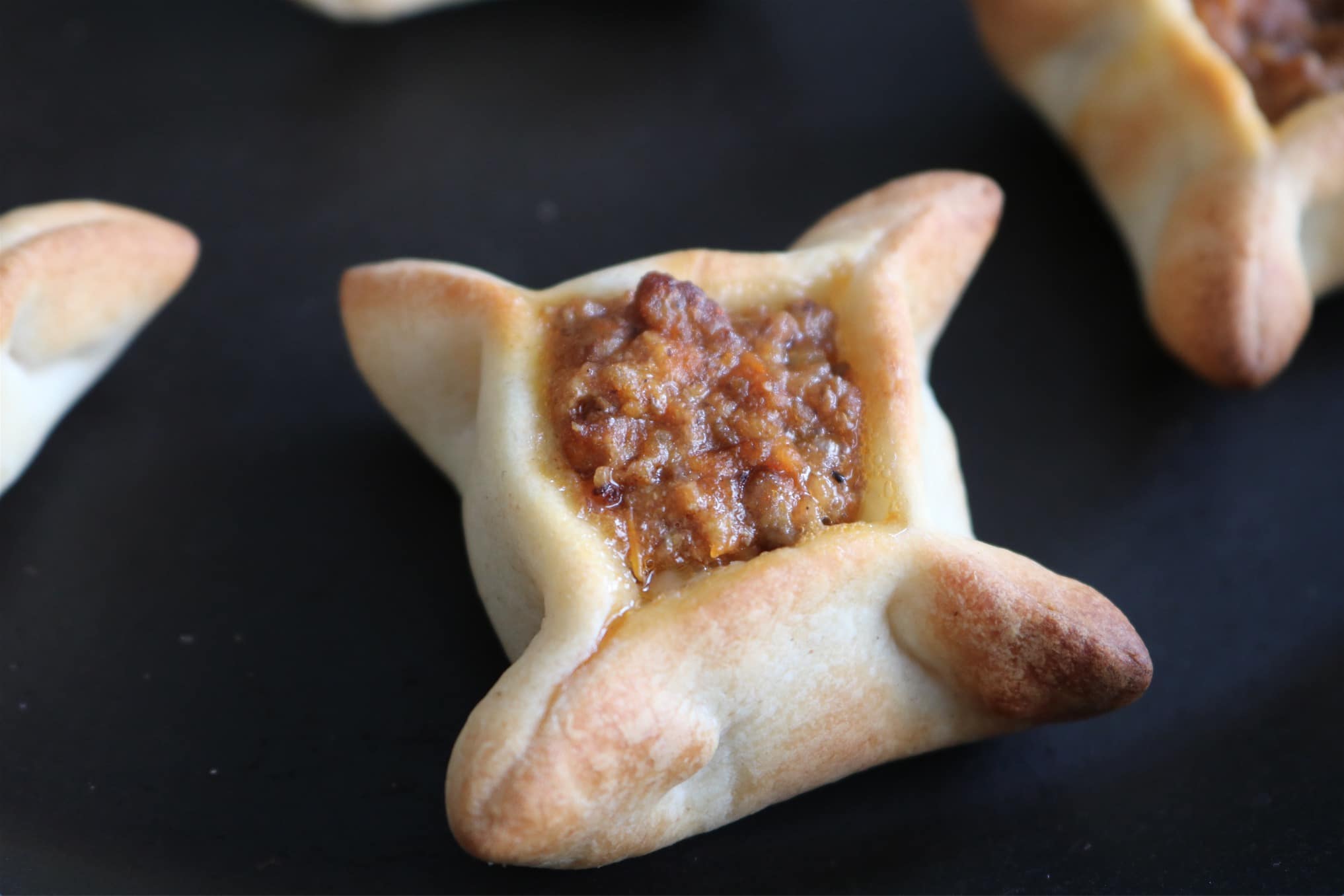 Traditionally sfeeha are made with the best lamb meat though of course you can make them with beef too, or a mixture of both. The meat is mixed with a little tomato and onion and some black pepper and seven spice to enhance the flavour.
As they are tiny, you place the raw mixture in the centre of the mini rounds and they should cook nicely by the time they emerge from the oven.
Sfeeha are usually cooked in communal Lebanese ovens known as 'Furuns' and i've written about my memories of going to the Furun as a child in my recipe for Manakish Dough here.
Sfeeha and Manakish dough are very similar and are sometimes used interchangeably. I would say the one thing that makes them different is that sfeeha usually contains milk to make it softer and is a little less stickier than manakish dough so you can shape them and they keep their shape in the hot oven. Manakish dough is also usually a little puffier with a little more yeast which makes it rise more after proving.
As with all baking, a little patience goes a long way. Don't be disheartened if they don't come out perfect first time, you will get the hand of them eventually. And when you do, it's simply mini pie heaven.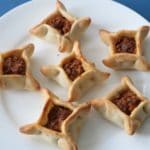 Lebanese Sfeeha
Bitesize Lebanese pies with a mince meat filling
Ingredients
For the Dough
3 1/4

cups

of all purpose or bread flour

1/2

cup

of lukewarm water

1/2

cup

of lukewarm milk

2

tsp

of dried active yeast

1/2

tsp

of salt

1

tsp

of sugar

3

tbsp

regular olive oil or vegetable oil
For the Meat Filling
250

g

of lamb mince

1

small onion

2

tomatoes

1/2

tsp

of salt

1/2

tsp

of black pepper

1/2

tsp

7 spice
Instructions
In a bowl, combine the milk and water together and test the temperature with your finger, it should be only slightly warm and if it is too hot it will kill the yeast. Let it cool if necessary.

Add the sugar to the water milk mixture along with the yeast and stir well until it dissolves Leave for 15 minutes allowing the yeast to ferment and bubble

In a large bowl, add the salt and flour, oil and yeast liquid and bring together until you have a ball. Then turn out into a floured surface and knead for 5-10 minutes so the dough springs back when you poke it

If you are using a food processor with the dough blade, process for 1-2 minutes

Place the kneaded dough ball into a large mixing bowl and cover with cling film or damp cloth, leave to rise in a warm place for at least 1 hour or until doubled in size. If the room is cold, warm the oven on the lowest setting then turn off to prove the dough

With floured hands knock back the dough and shape into a ball. Divide into small golf sized balls. Cover and leave to rise for another hour

As the dough proves for the second time prepare your mince meat mixture by adding the meat, onion, tomato, salt, seven spice and pepper to a food processor and blending to a fine mixture

Turn on the oven on the highest setting (usually 230°C)

Roll the small dough balls into very thin rounds (approx 3 mm) which can fit into the palm of your hands. Add a small teaspoon of mixture and pinch the four corners into the traditional sfeeha shape. Transfer to a non stick tray.

Bake for 10-15 minutes until golden, turning half way if necessary to get an even bake

Serve immediately