What is muhammara?
Muhammara is a beautiful walnut and red pepper dip that goes great with grilled meats, nachos and as part of a mezze platter.
It is a popular dish in the Levantine area, especially Syria, but we also make it in Lebanon and this is my aunty's recipe.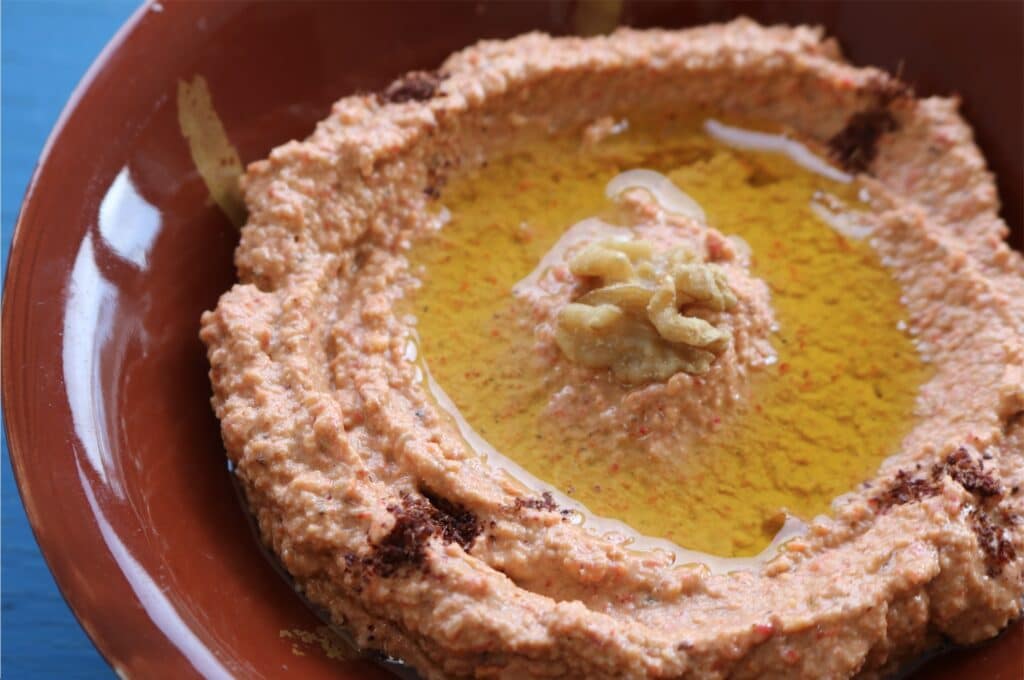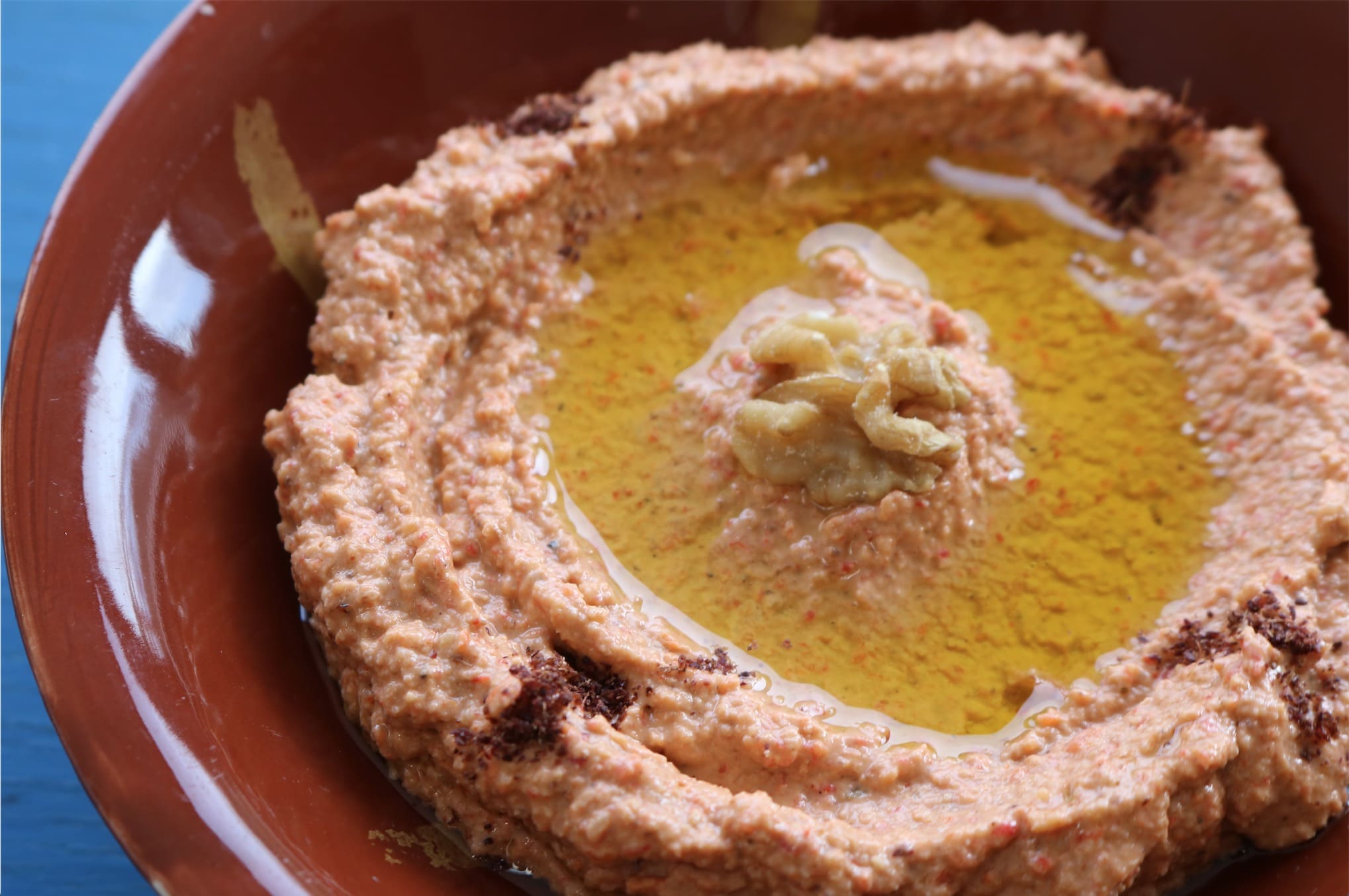 Even though muhammara is commonly found on restaurant menus it is rarely as good as when you make it yourself. I wasn't a fan of it until I tried it at home and now I am obsessed.
The most important ingredient is the walnuts which you can buy easily these days shelled and ready to use.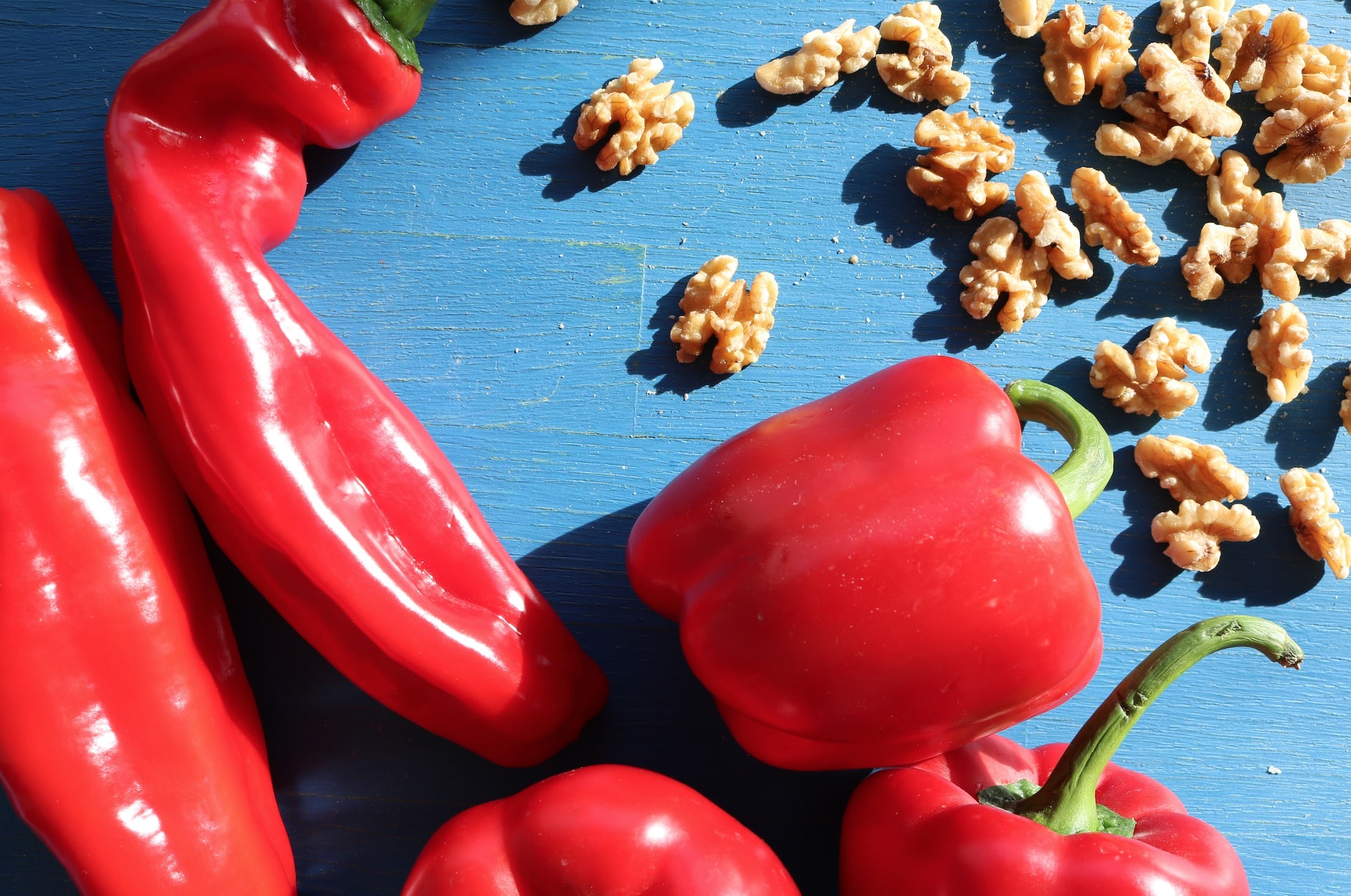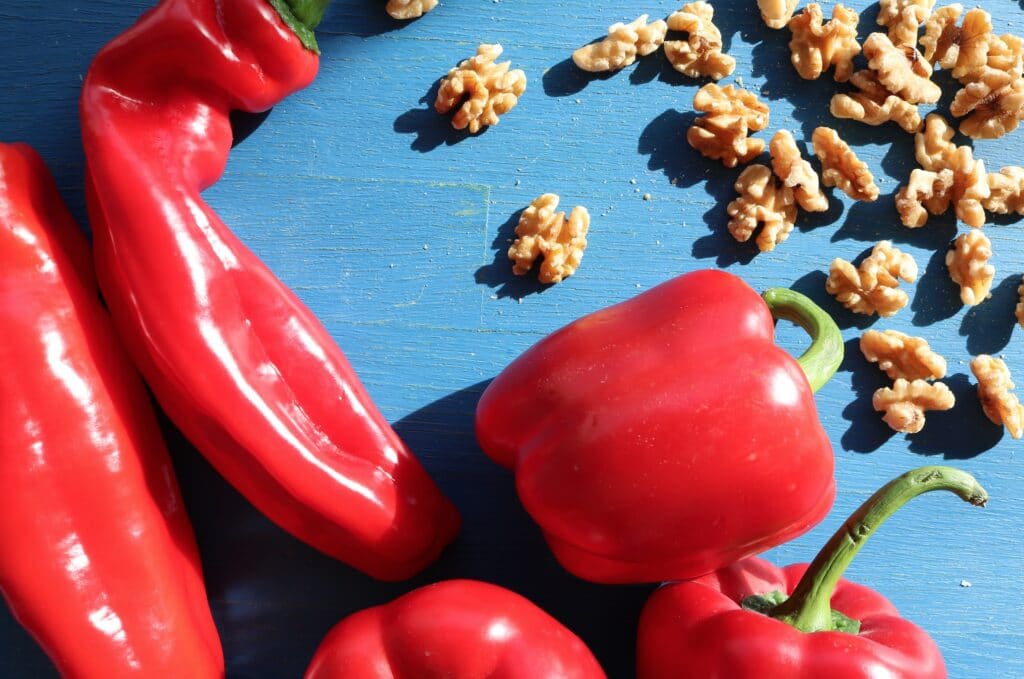 Some versions contain breadcrumbs, others don't include red pepper, and the amount of spice varies too, but for me the most important thing is the muhammara isn't dull or bland.
For this reason I use both lemon and pomegranate molasses which work together to make it zing. Muhammara should be spicy and sour and earthy all at the same time.
The red pepper
I use one red bell pepper and one Romero to give a more interesting final flavour.
I scorch the red pepper straight onto the gas hob, in a similar way to eggplant when making baba ganoush.
Even better if you cook over charcoals. This gives it a brilliant smokey flavour that you can't really replicate in the oven.
Simply rotate the peppers with a fork or tongs until most of the surface has blistered. It's a little messy but so worth it I promise.
If you are mess averse, then you can put the peppers on the griddle or under the grill (broiler) to char the outside.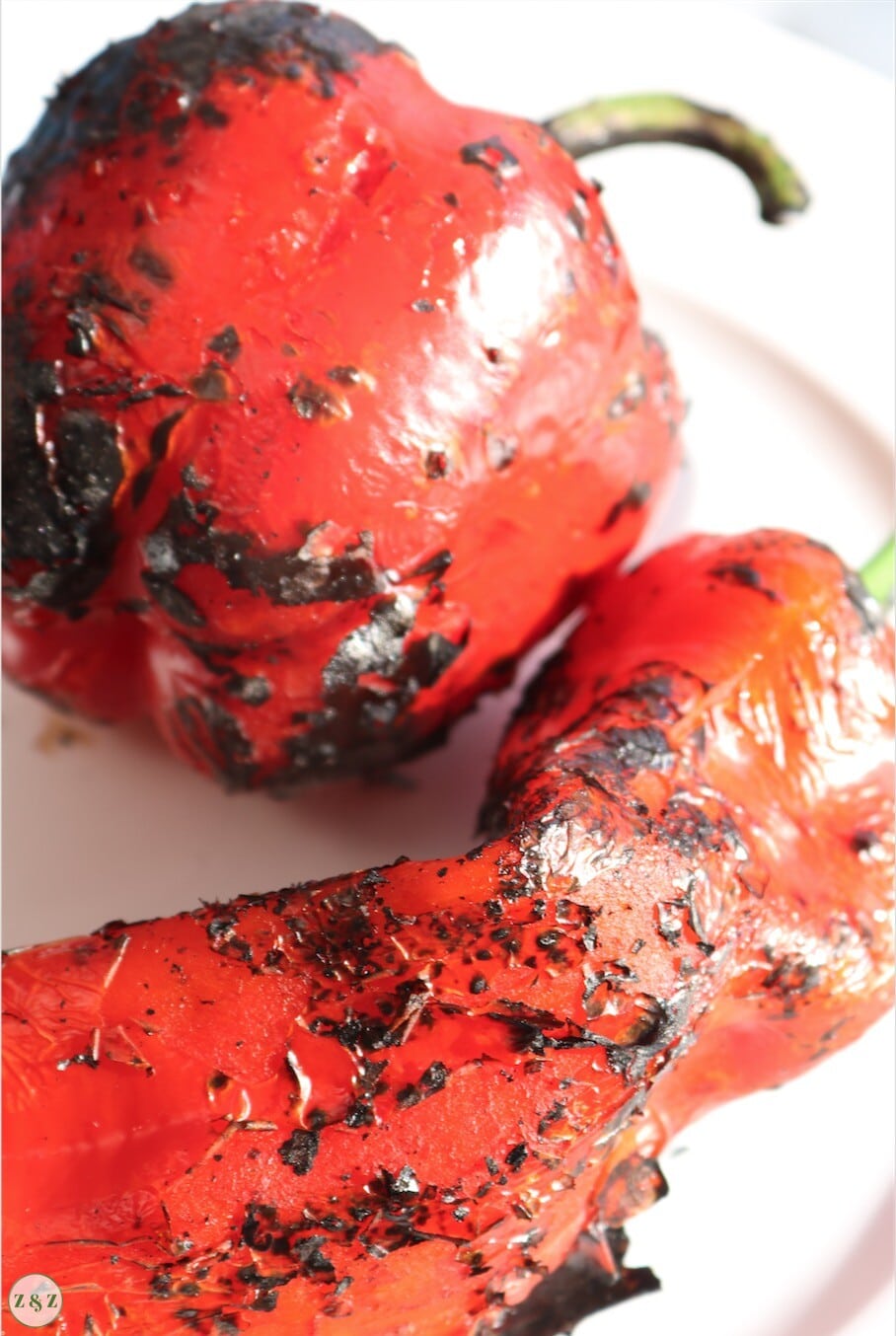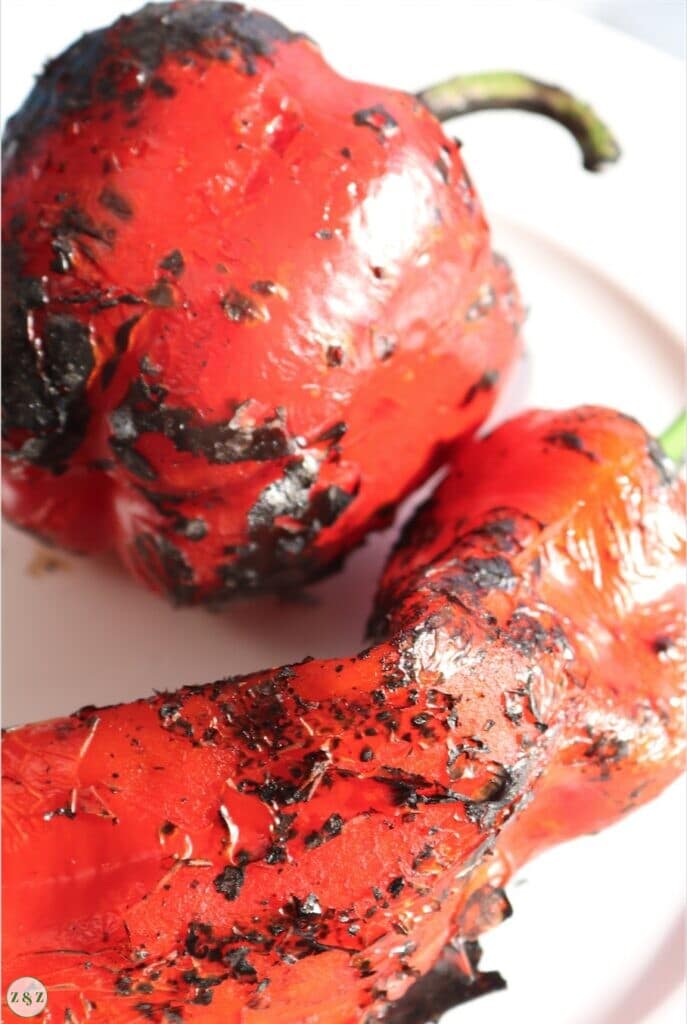 Just let the charred peppers rest for a few minutes then scrape off the burnt bits with a fork.
Then cut off the heads, remove the seeds and divide them into sections.
Alternatively if you are rushed for time you could use readily roasted red peppers.
The spices
Some chilli powder or cayenne will give the muhammara a nice kick. You can also add cumin to enhance the earthiness and sumac to complement the sourness.
Muhammara is supposed to be a strong tasting dip so feel free to adjust spice levels according to your preference.
You can even add a few chilli flakes or fresh chilli. Turn up that heat as much as you dare.
Tips for making the best muhammara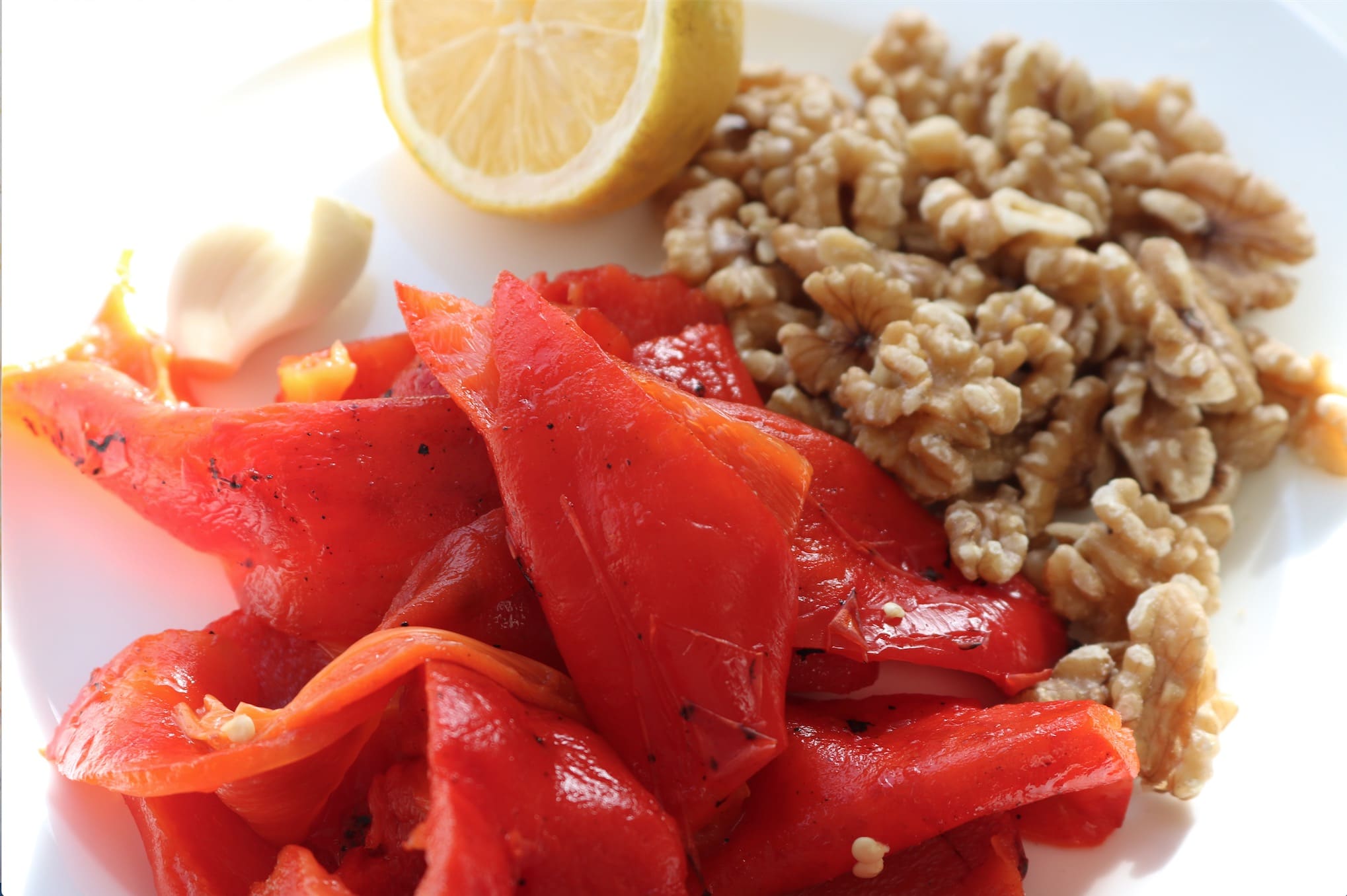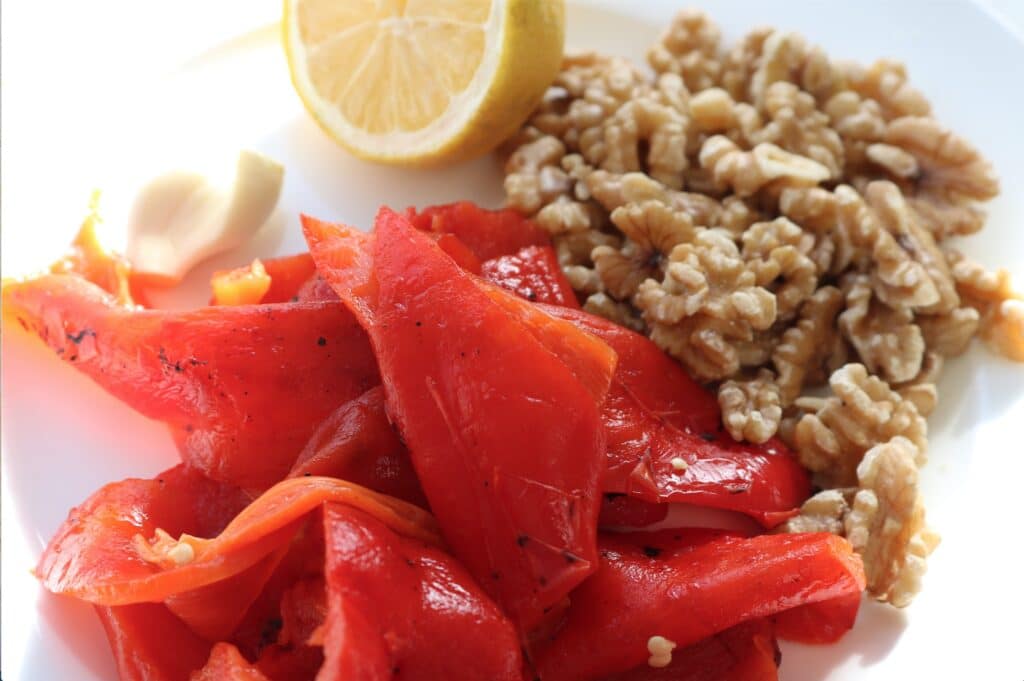 Using a food processor makes everything quicker and smoother. Get all your ingredients together and simply blitz.
The next most important thing and I can't stress this enough is to taste and adjust, taste and adjust, till you have perfection.
Muhammara has garlic in it so consume wihtin three days and store in an airtight container.
Plate it up in a shallow bowl and drizzle some good extra virgin olive oil on top for finish. You can scoop it up with flatbreads, nachos or crackers as you wish.
Try adding it to your cheese board, game night snacks or bbq and you won't look back.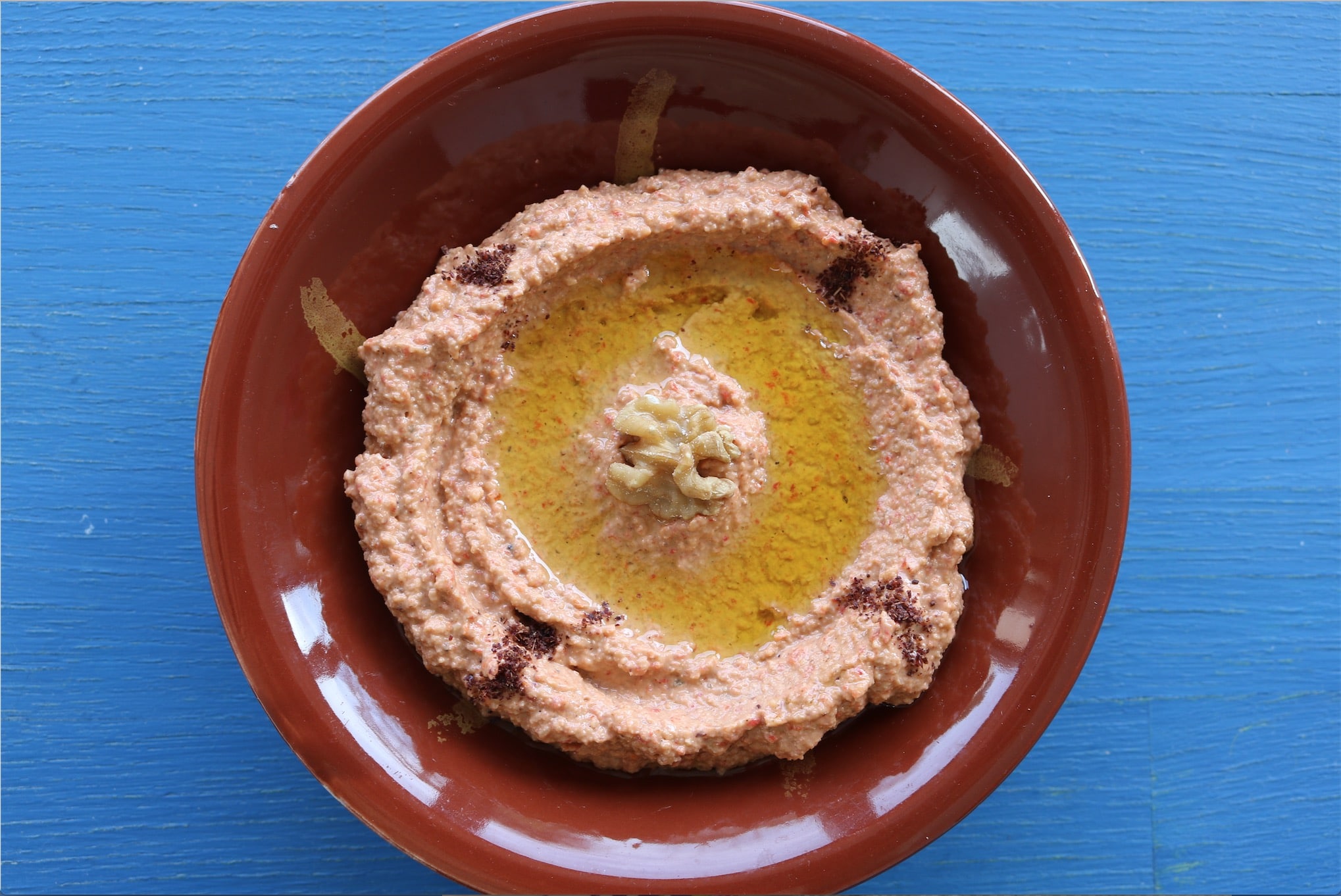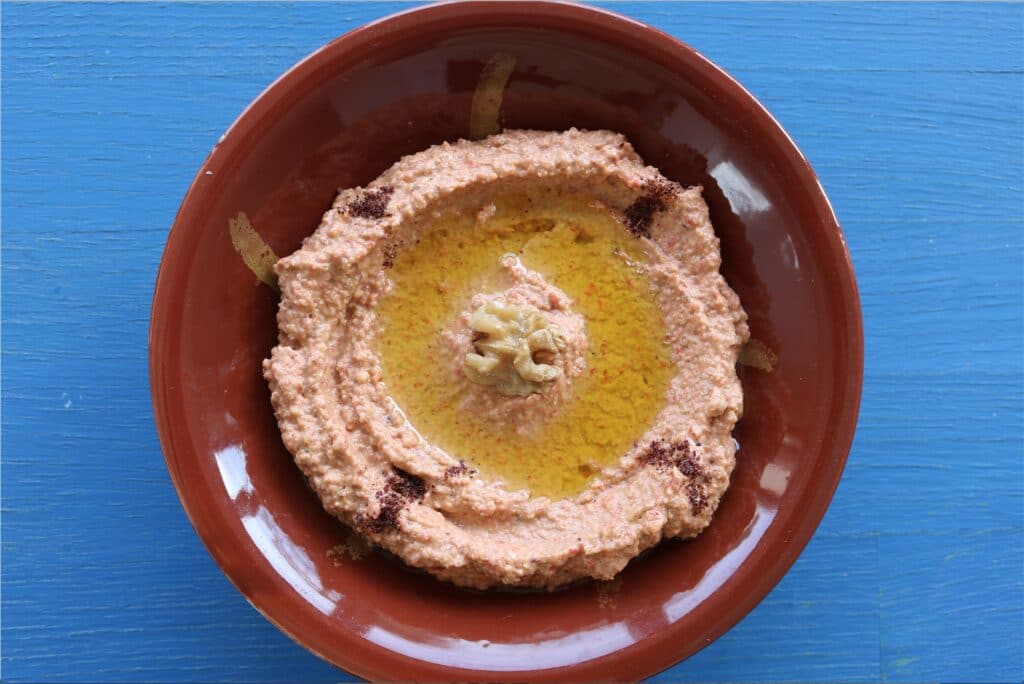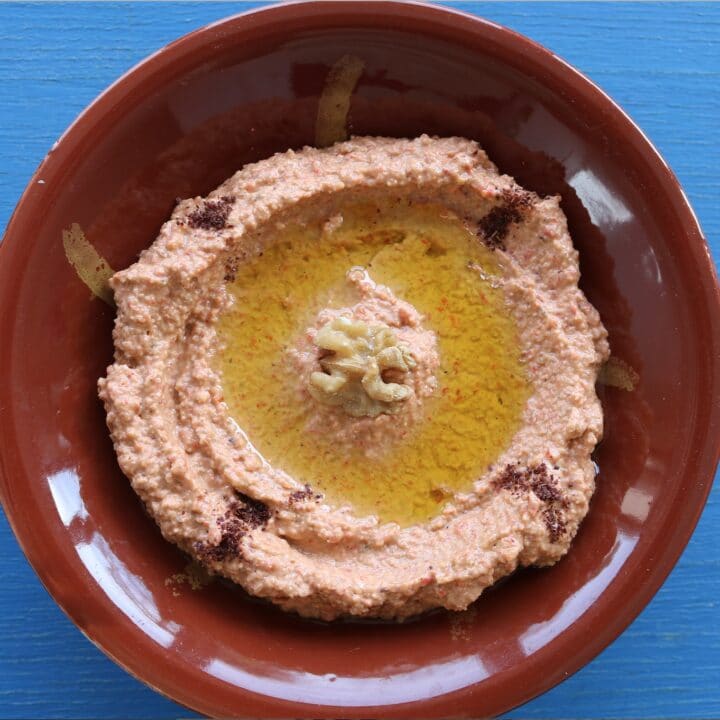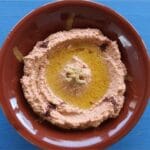 Lebanese Muhammara
Lebanese recipe for muhammara dip
Ingredients
1

red bell pepper

1

Romero pepper

¼

cup

extra virgin olive oil + extra

1.5

cup

shelled walnuts

1

garlic clove

1

tablespoon

pomegranate molasses

2

tablespoon

lemon juice

1

teaspoon

sumac

½

cayenne

½

teaspoon

sugar

½

teaspoon

salt
Instructions
Char the red peppers on the gas hob or charcoals, turning occasionally, until they are blistered on the outside for around ten minutes.

Let the peppers cool for around five minutes then cut off the heads, remove the seeds and divide them into sections.

In a food processor, add the peppers, walnuts, garlic, pomegranate molasses, lemon juice, sugar, salt, cayenne, sumac, cumin and extra virgin olive oil.

Blitz well until you have a fine paste. Taste and adjust the seasoning as necessary.

Transfer to a shallow bowl with a drizzle of extra virgin olive oil on top.

Serve with flatbreads.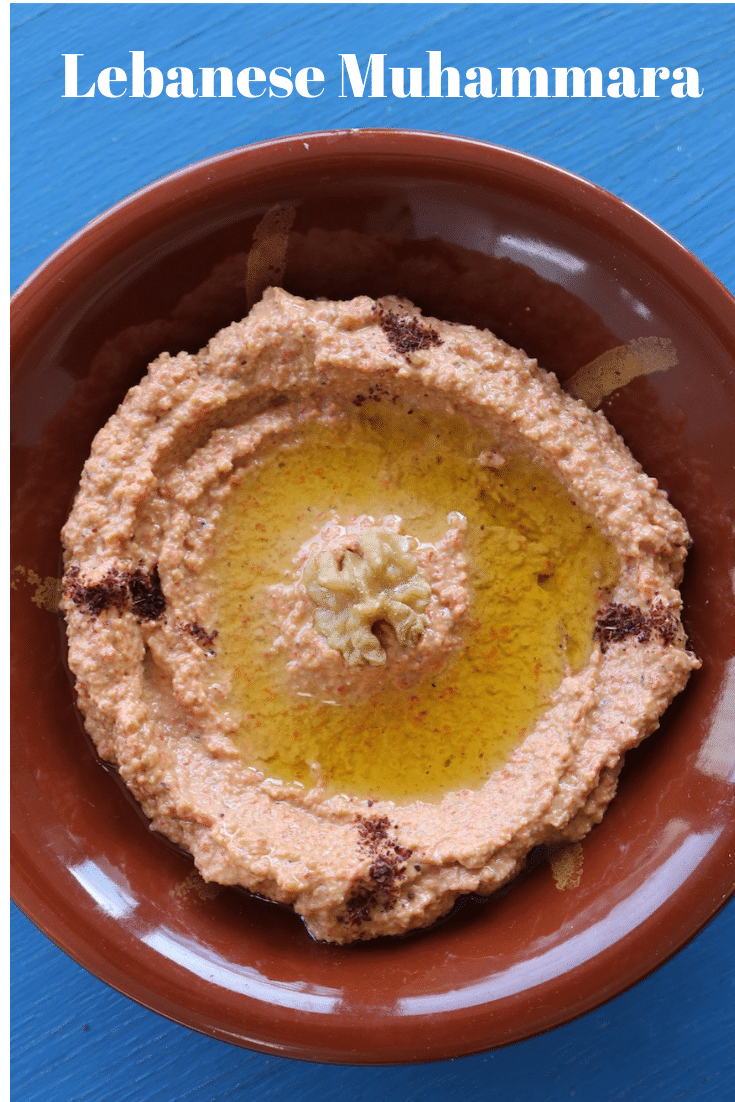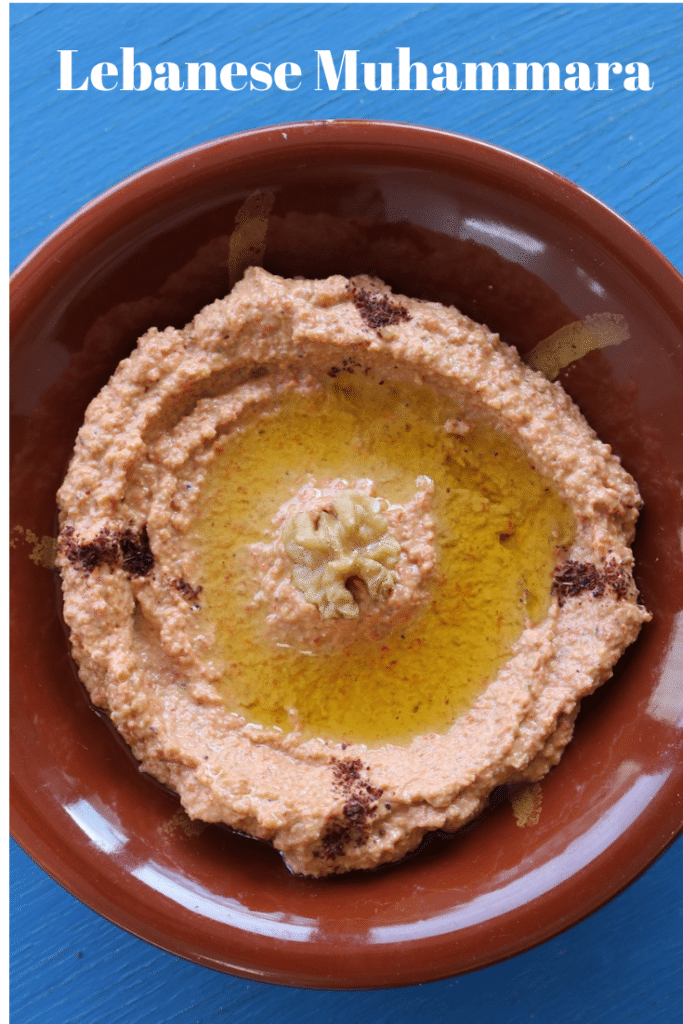 If you make any of our recipes let us know how it went by giving us a star rating below.
We have a lively Facebook group where we post frequent recipes and discuss Lebanese cooking in general, as well as a handy Pinterest page where you can save all of your favourite Zaatar and Zaytoun recipes.
You might also like these recipes from the Zaatar and Zaytoun collection: