Is it a cheese is it a dip? I'm not sure, but I do know that there is nothing like creamy homemade labneh and it's super easy to make yourself.
When I wake up in the morning, I get excited to unravel my own little batch of labneh.
You can't get that same feeling from opening a tub from the shops. It's just not possible.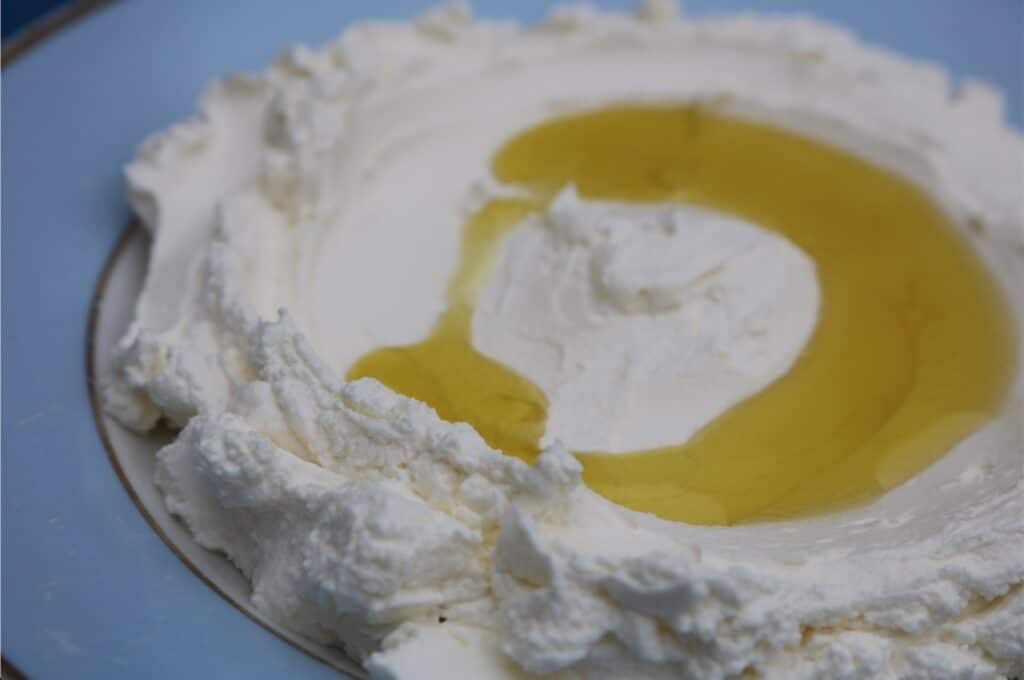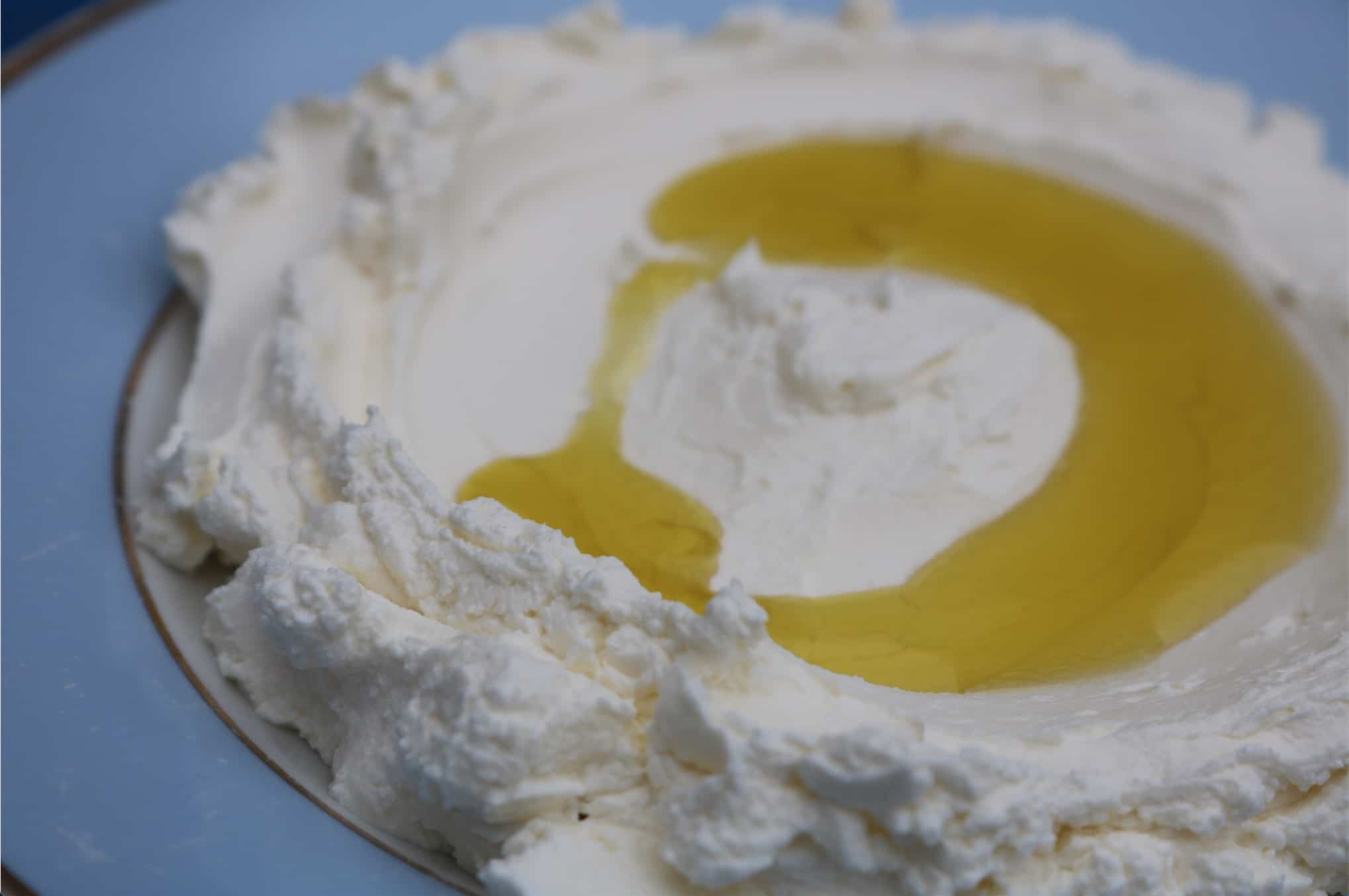 Jump to:
Ingredients
All you need is a big tub of plain yoghurt and salt and some muslin cloth.
You can get any muslin cloths that will allow the moisture to seep through. I use the ones you get for babies as they usually come organic and have pretty prints.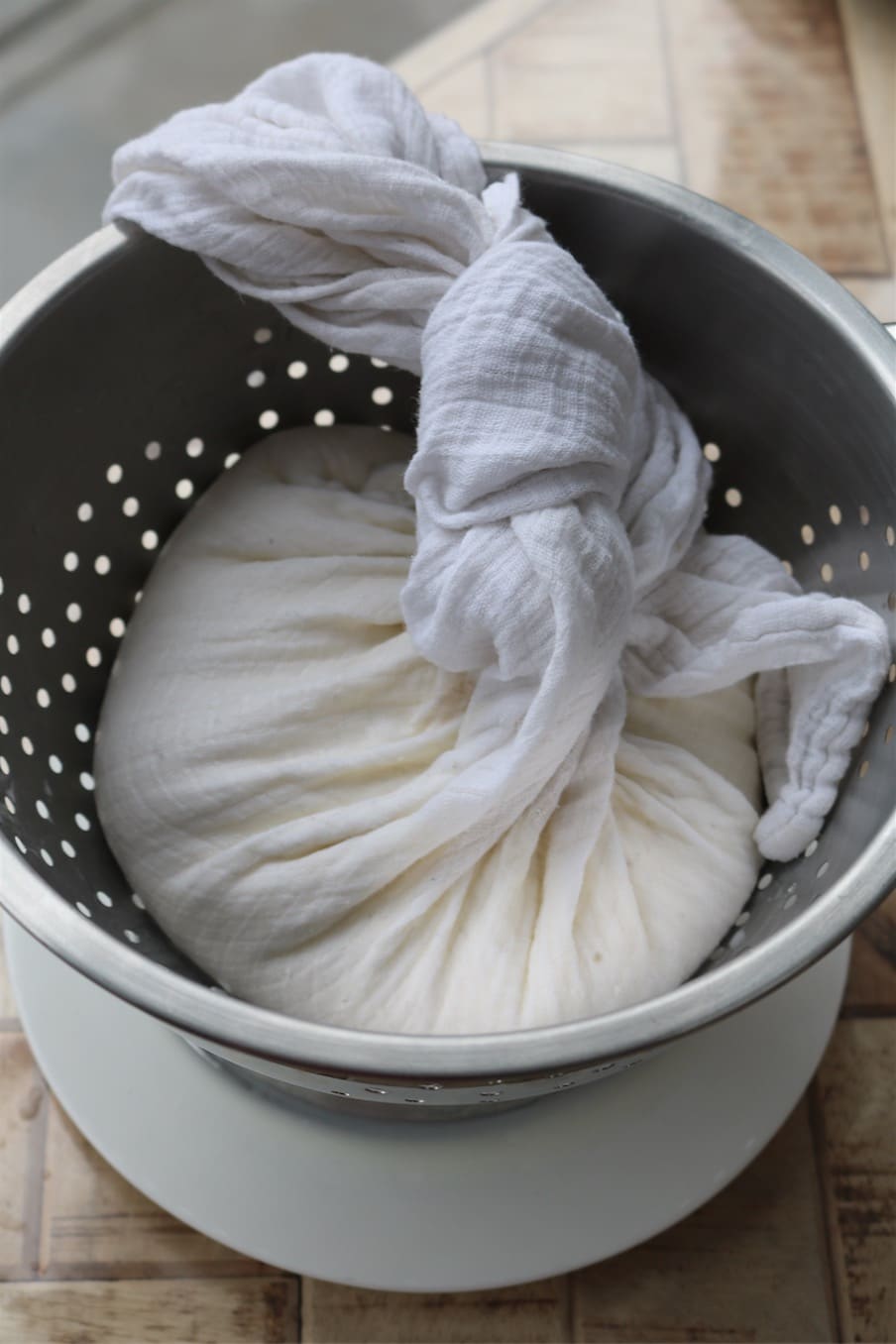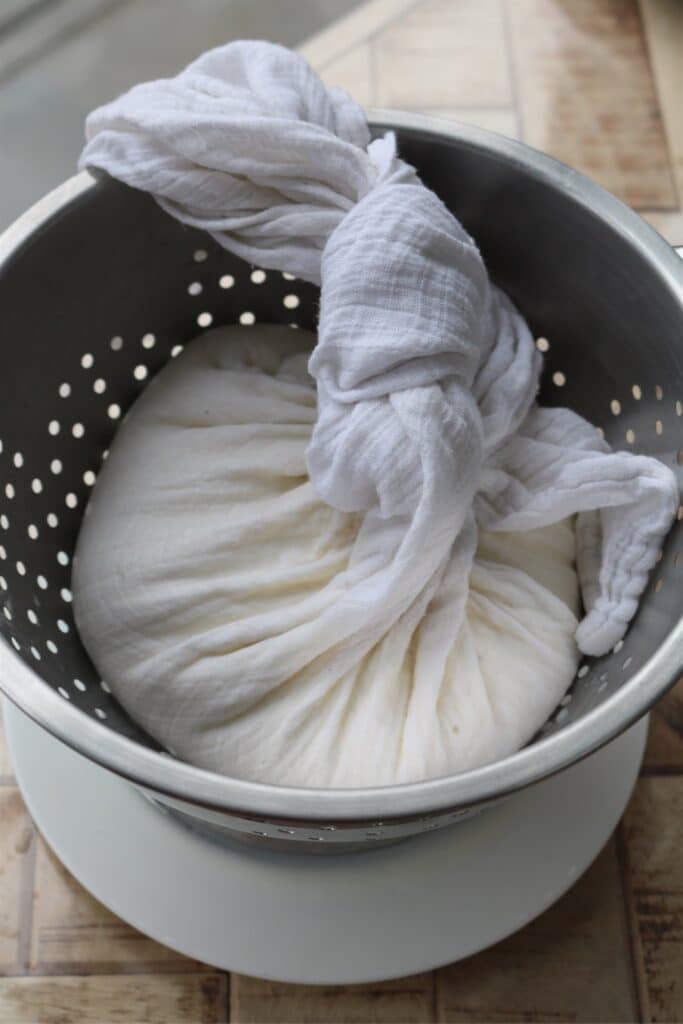 Always use full fat yoghurt, if you use low fat varieties the overall flavour will be diminished. I just don't believe in low fat dairy - it's not good stuff.
Top Tips
A good labneh is not just a strained yoghurt, it should have a little tang and when you make it at home,you can decide how 'tangy' you want it.
The simple rule is the longer you leave it out, the more sour it will be. I think 12 hours is the minimum you should leave it outside.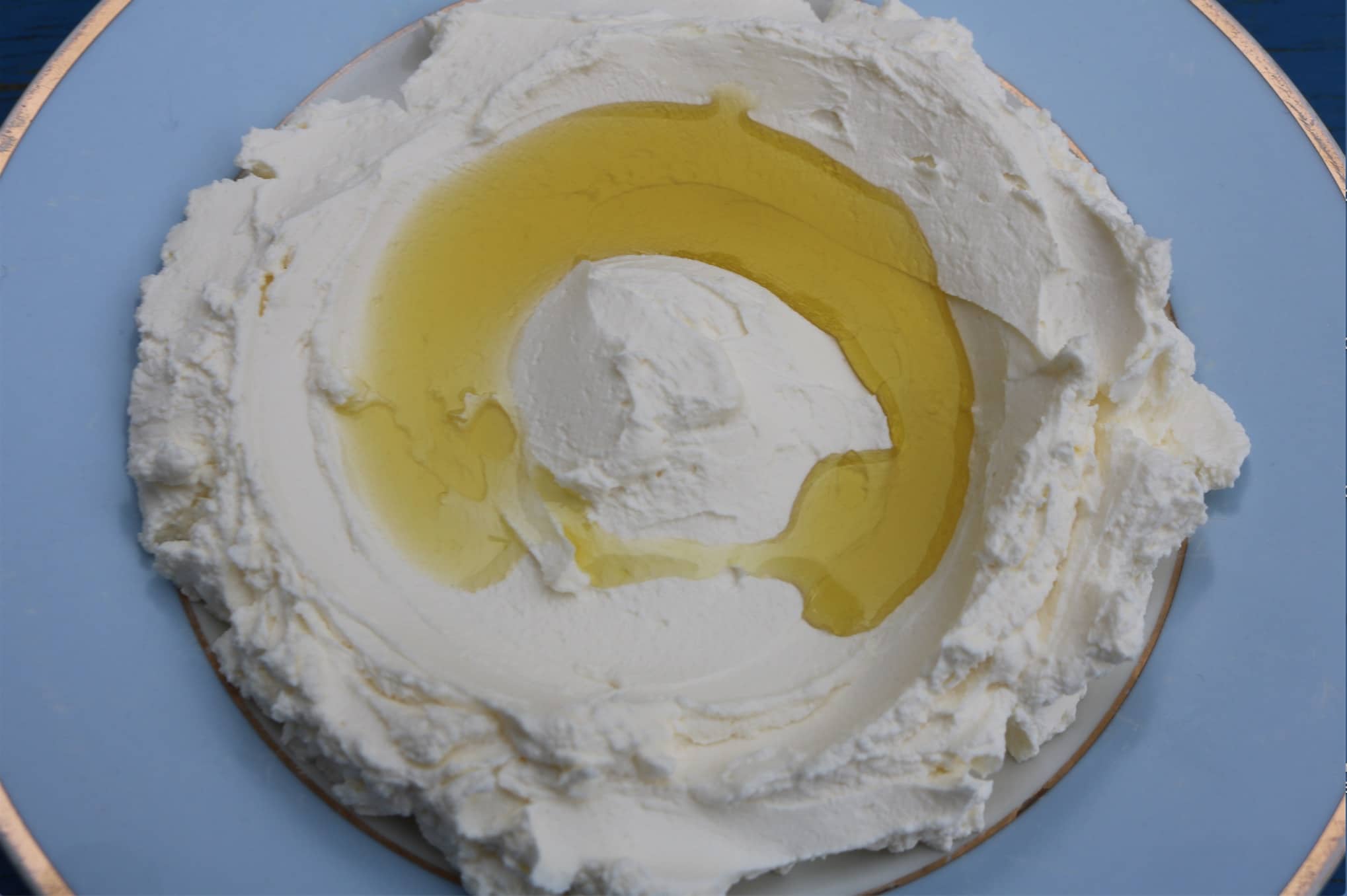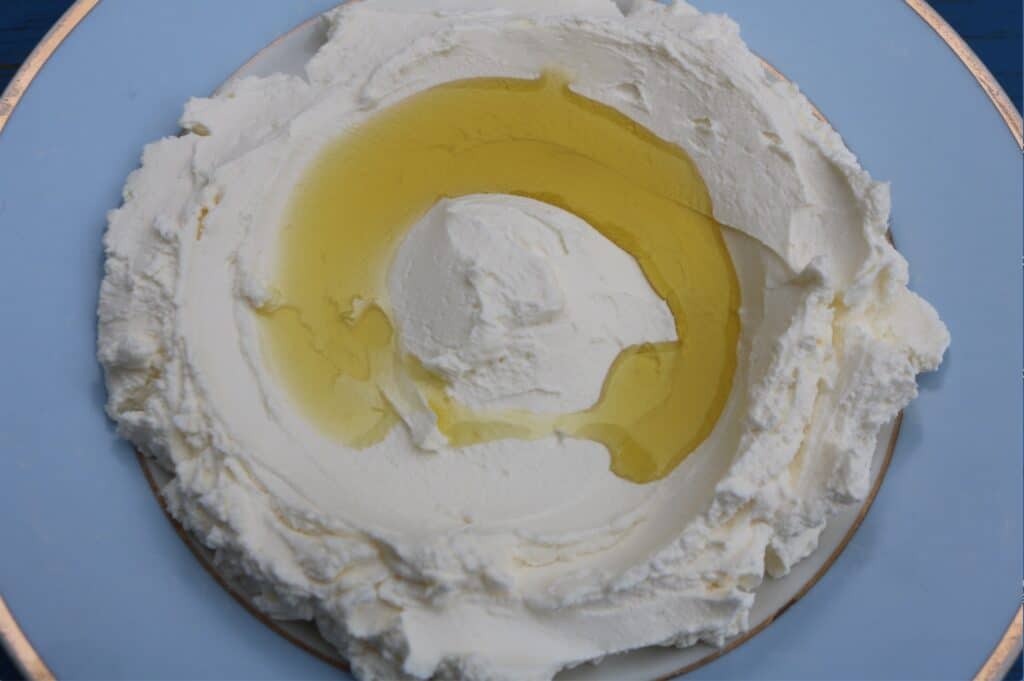 Take into account the weather, if it is hot then obviously shorten the time and if it is cold then you can even go a full 24 hours.
My perfect amount of time (in temperate UK climate) is around 18 hours. I do put it in the fridge overnight though.
If the yoghurt you start with is very watery, adjust the time to allow it strain for longer.
Toppings
A good drizzle of extra virgin olive oil on top of your labneh is essential. Here are other toppings you can try:
Honey - One of my favourite ways to eat labneh is with honey. I just love to add a little drizzle of sweetness which complements the tangy labneh.
Zaatar - If i'm feeling savoury I also like to sprinkle a little zaatar on the labneh.
Olives - get the real olives with the stones in, they always taste better than the pitted ones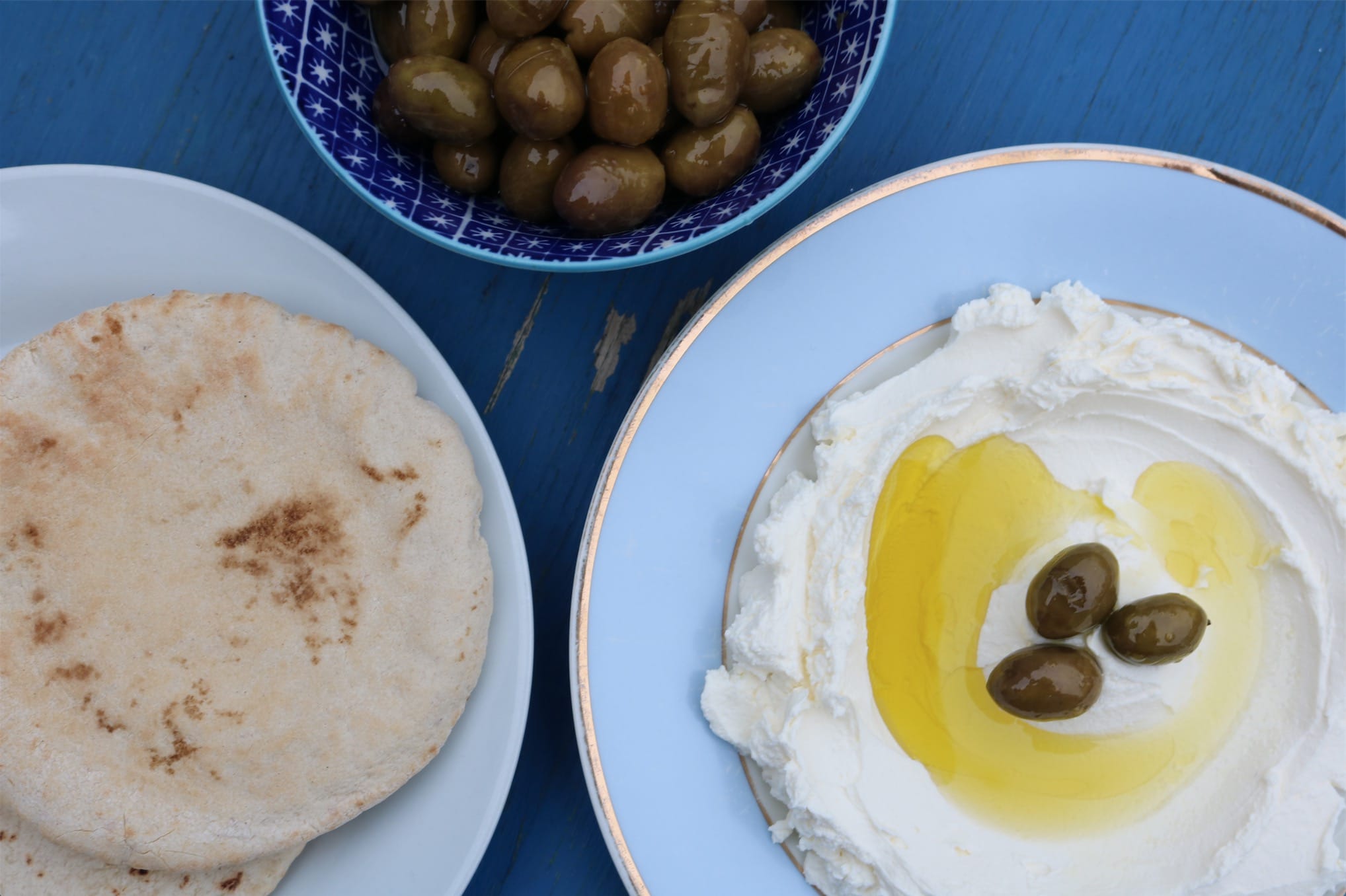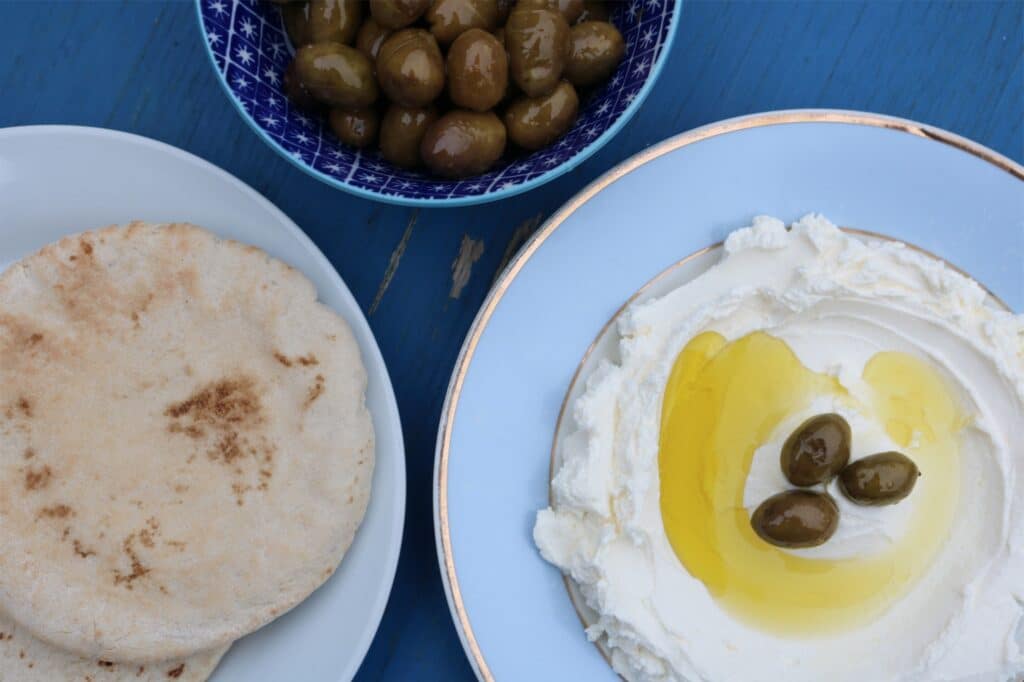 Serving
It is customary to serve the labneh in a plate and use a spoon to make a little well where you can drizzle the extra virgin olive oil.
We usually have labneh in the mornings though you will also find it on many dinner spreads with other little things like makdous, hummus or moutabal (baba gnoush).
You can make a great labneh sandwich with fresh flatbread, tomatoes, mint, cucumber and olives.
I also sometimes like to add it to crackers for a little snack.
Storage
Store your labneh in an airtight box for up to two weeks.
It can even last longer provided no air or water reach it and you can always know if dairy has gone off from the smell.
If you have made a big batch of labneh you can also freeze it to defrost later.
📖 Recipe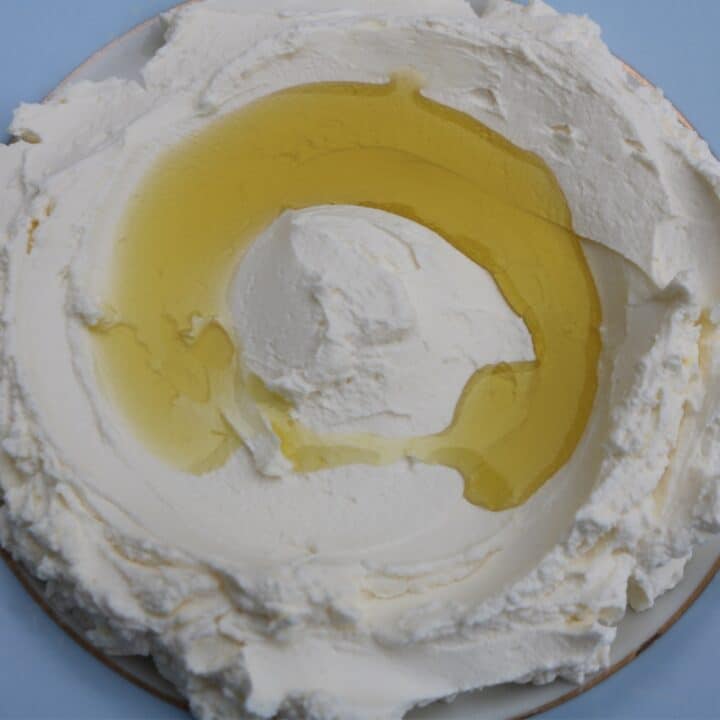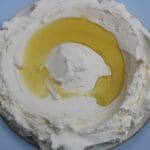 Homemade Labneh
Homemade tangy cream cheese spread
Ingredients
1

kg

plain unsweetened yoghurt

½

teaspoon

salt

Extra virgin olive oil
Instructions
Place the colander on a tray and line with the muslin cloth

Pour the whole tub of yoghurt into the cloth and add the salt. Mix around and tie the ends into a knot

Leave out betwee 12-18 hours, wiggling the muslin cloth around every few hours and replacing the tray of water if necessary.

Leave in the fridge overnight and untie the cloth when the labneh is ready, transfer to a plate and drizzle generously with extra virgin olive oil

Store the rest in the fridge in an airtight box.
Recipe Video
Recipe Notes
The longer you leave the labneh out, the tangier it will be, so adjust time to preference.
If you make any of our recipes let us know how it went by giving us a star rating below.
We have a lively Facebook group where we post frequent recipes and discuss Lebanese cooking in general, as well as a handy Pinterest page where you can save all of your favourite Zaatar and Zaytoun recipes.
You might also like these other recipes from the Zaatar and Zaytoun collection: