What is kamouneh mix?
Kamouneh mix uses the kamouneh spice blend and some extras to make a ready made mixture that you can add to all sorts of kibbeh.
This kamouneh mix also has onions, herbs, spices and wait for it....my secret ingredient......orange peel!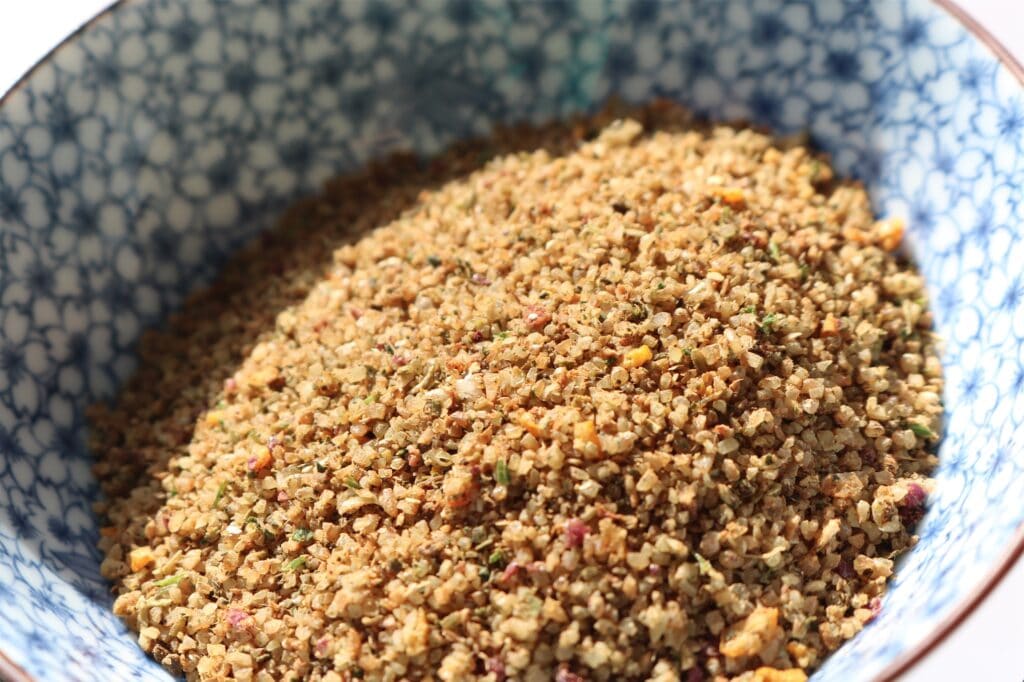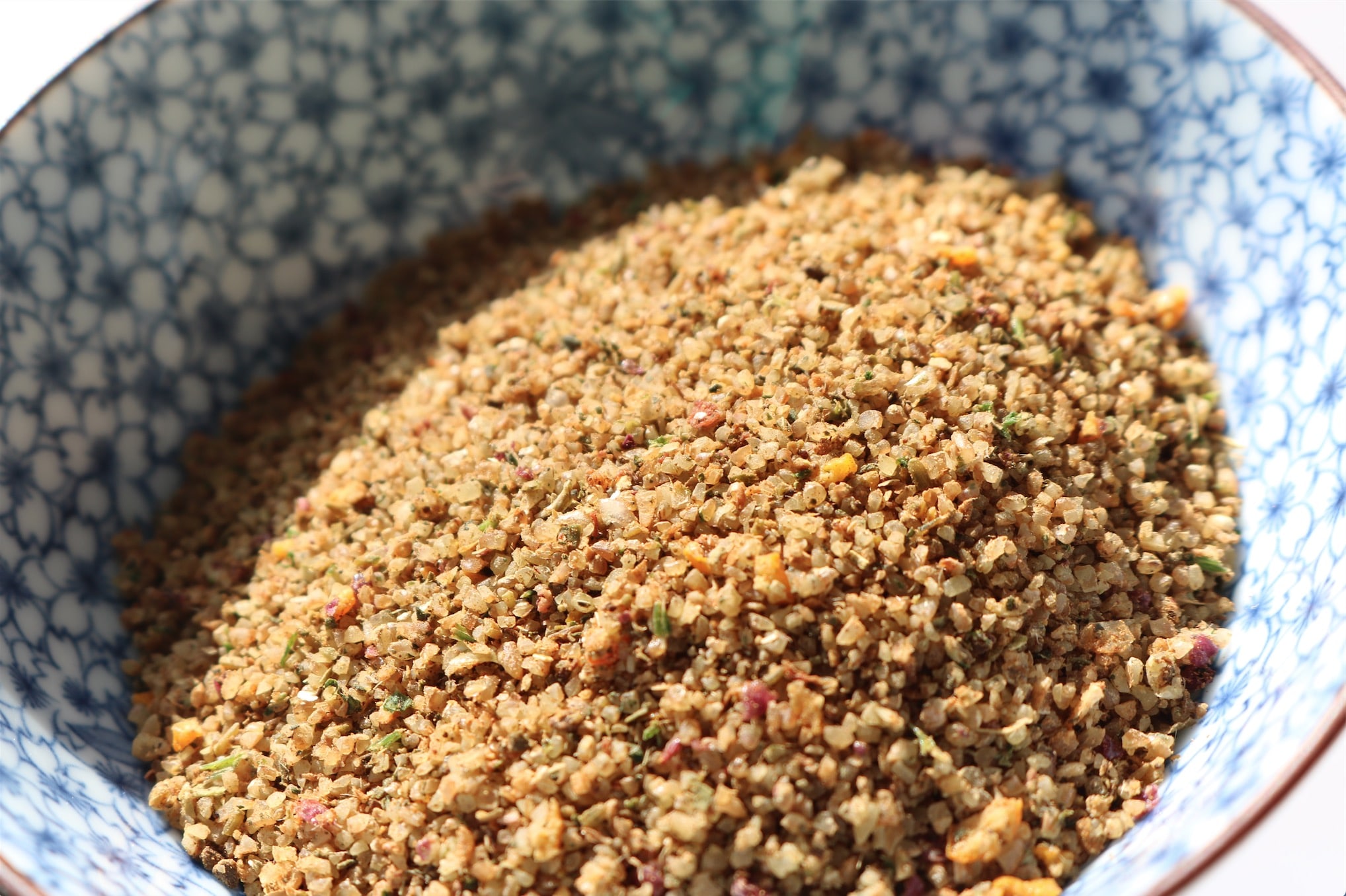 Yes orange peel gives this kamouneh mix an extra je ne sais quois, and it really brings it to life.
What other spice blends will I need?
I've already written a recipe for a kamouneh spice blend which just uses ground spices. As a summary you can make it as below: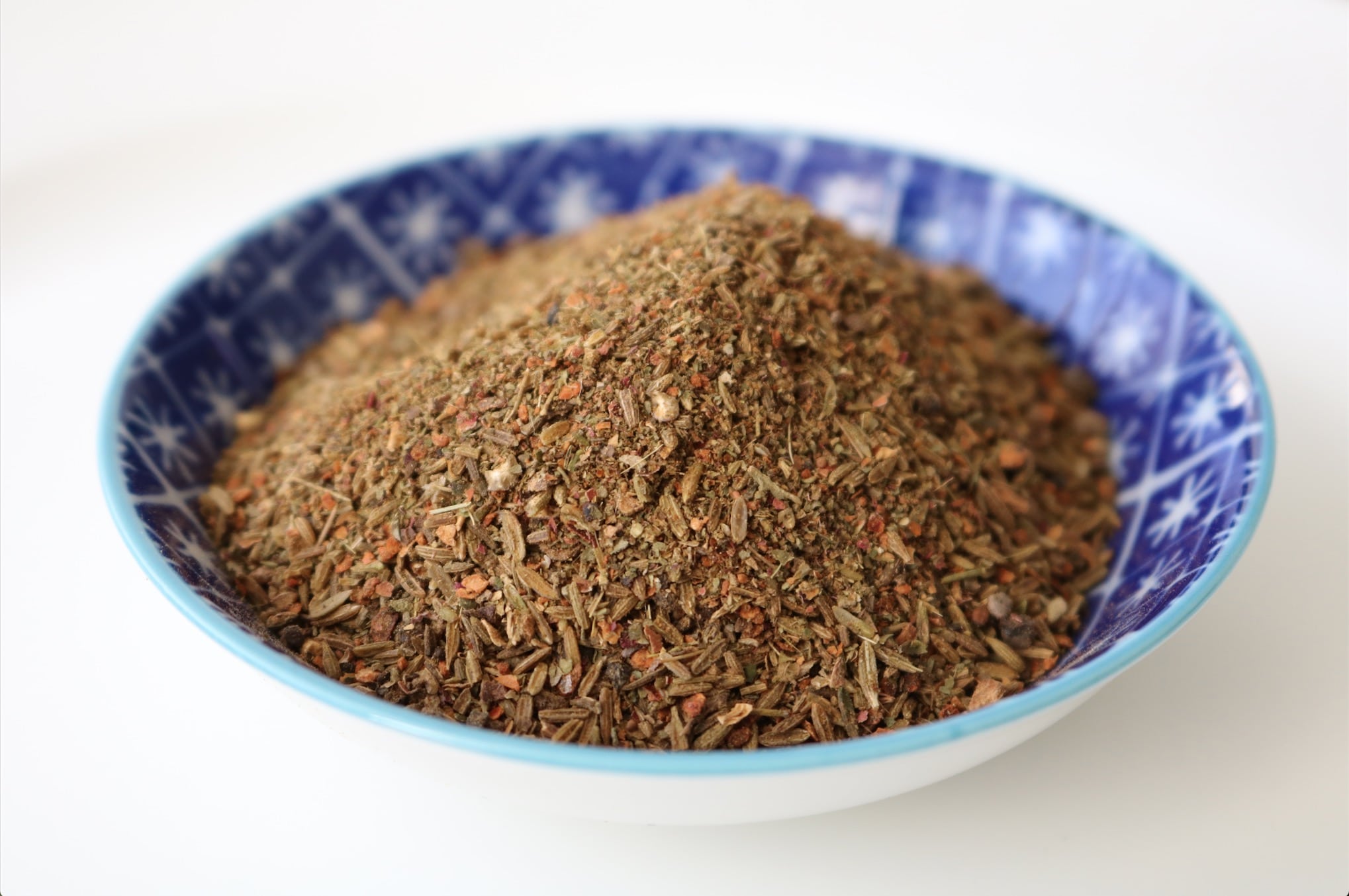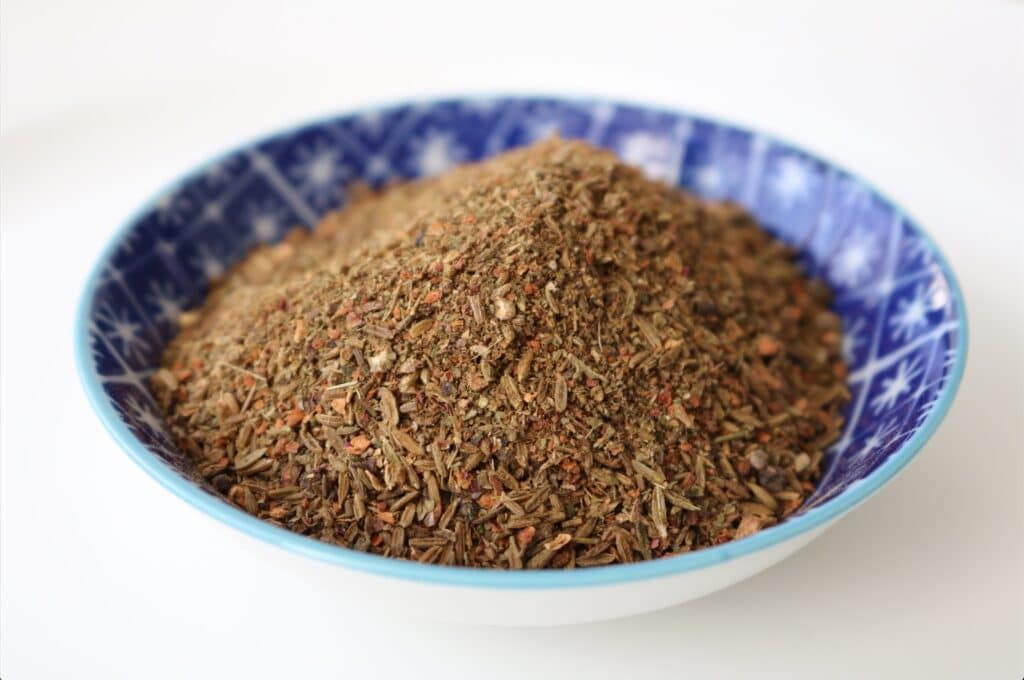 Kamouneh Spice blend
2 tbsp cumin seeds
1 tbsp dried rose petals
1 tbsp black peppercorns
2 tsp dried marjoram
2 tsp dried basil
1 tsp dried mint
½ tsp cinnamon
1 tbsp 7 spice
1 tsp salt
You will also need a good seven spice blend (full blog post here), and if you want to make it from scratch, these are the rough ingredients you can blend together: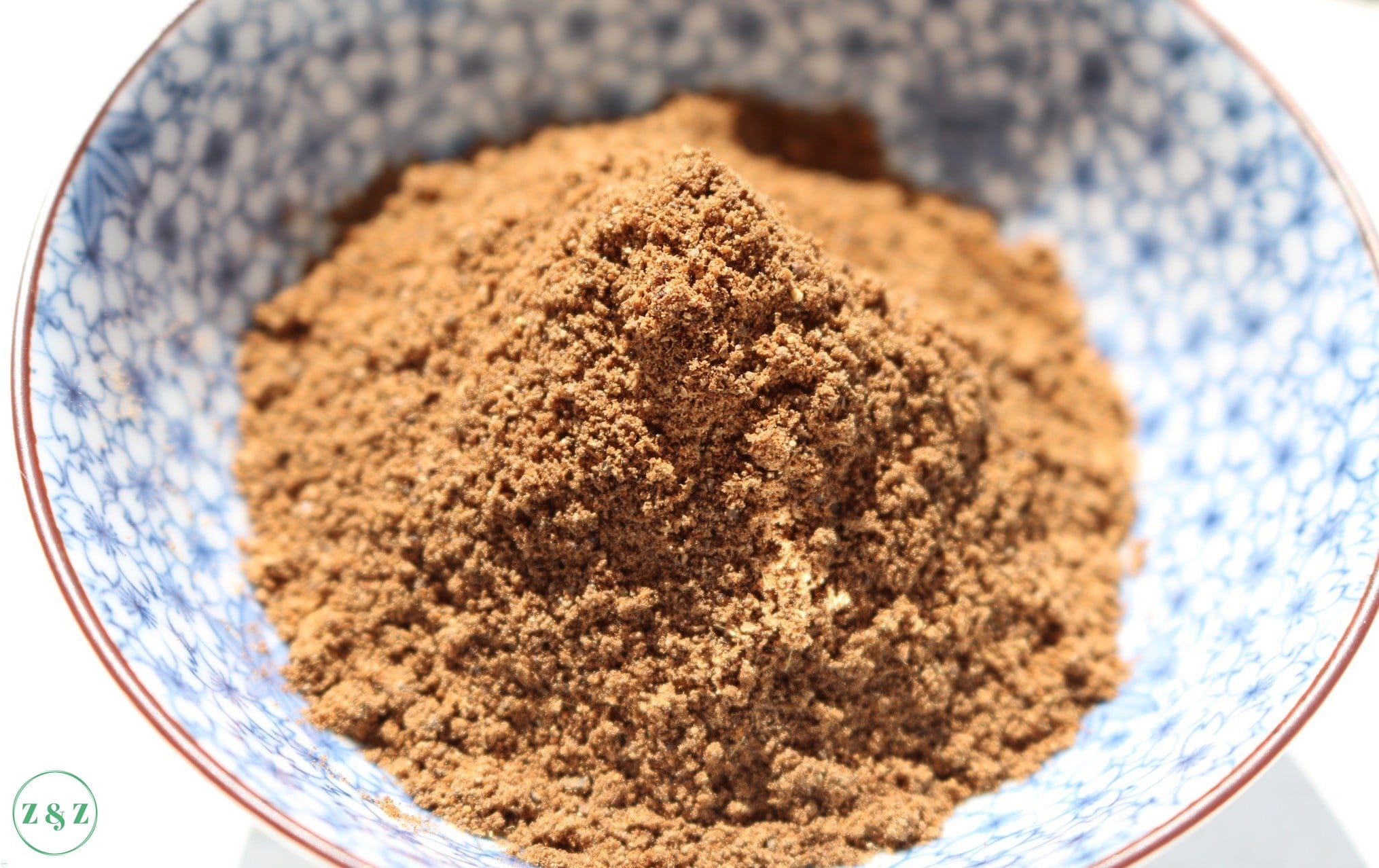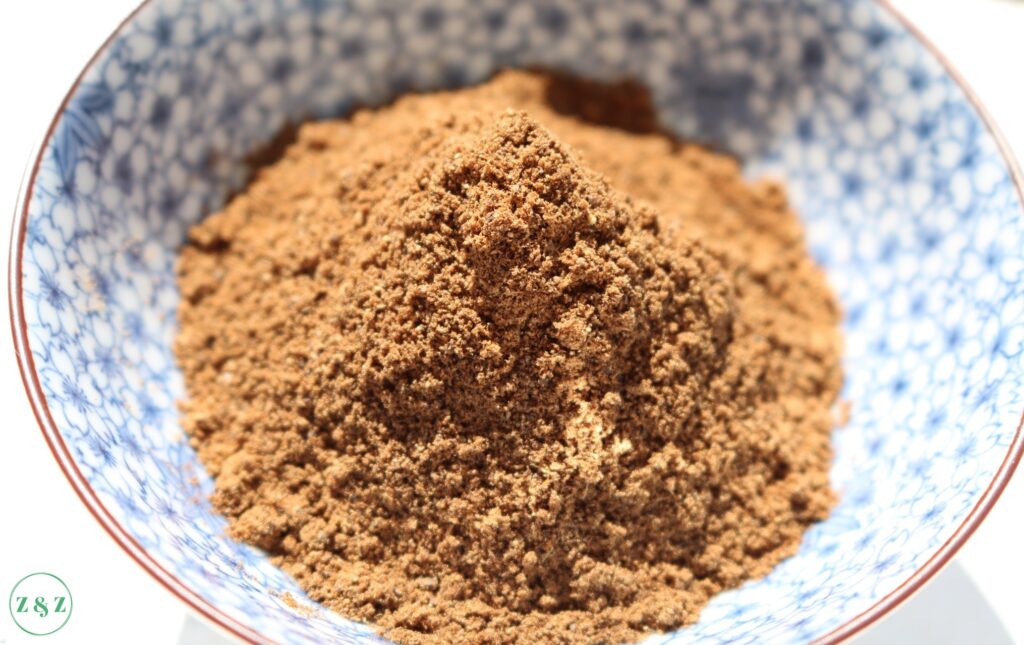 Lebanese seven spice blend
5 tbsp garam masala or allspice
2 tbsp black pepper
2 tbsp cinnamon
1 tbsp turmeric
1 tbsp paprika
1 tbsp coriander
1 tbsp cumin
1 tbsp cayenne pepper
How to store Kamouneh mix
The best thing about kamouneh is that you can freeze it and use it whenever you need, so it's a good idea to make a good batch.
The easiest recipe to make an instant lunch is 'kamounet batata' which is sometimes known as 'kibbet batata'. Basically add this mix to mashed potato and voila.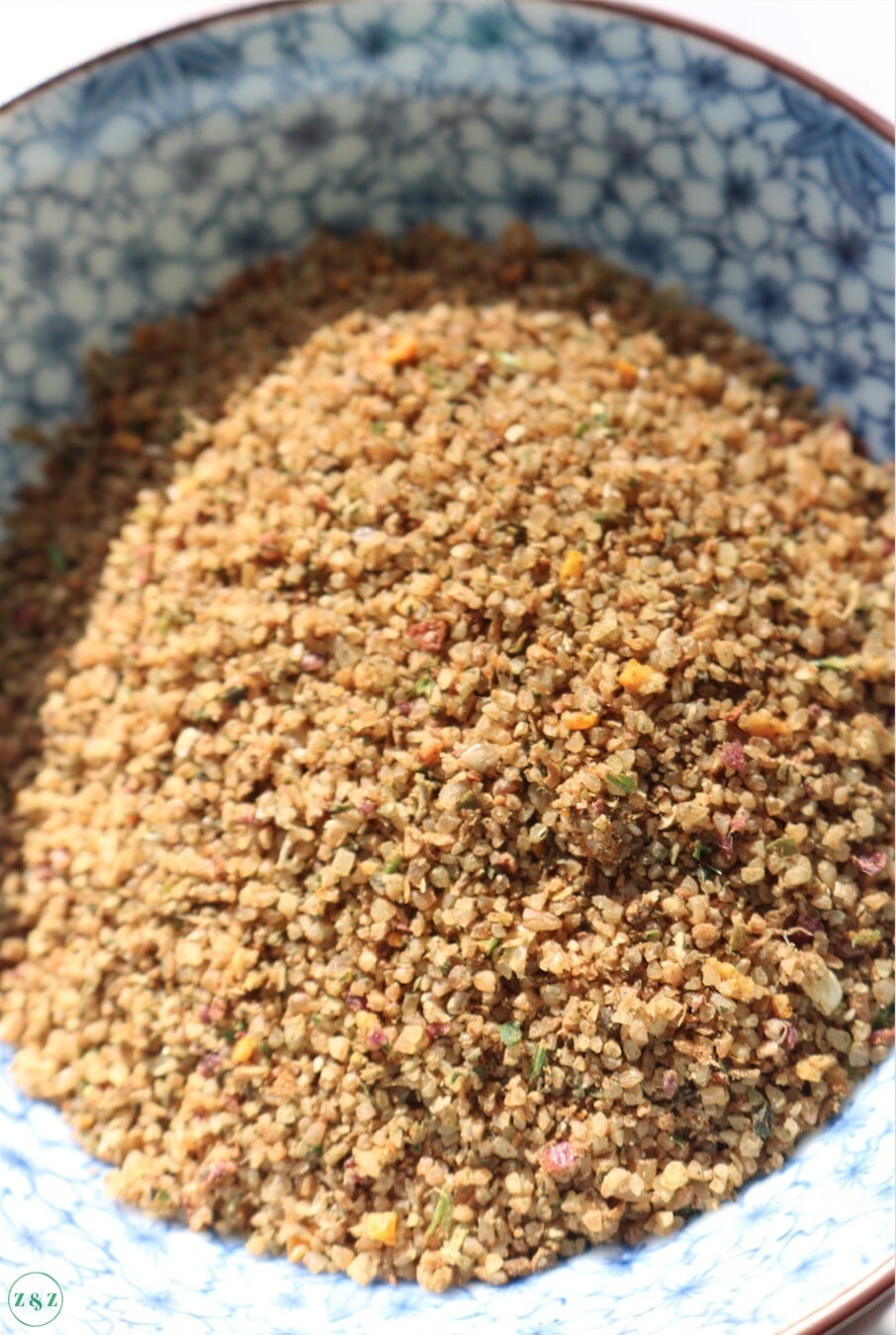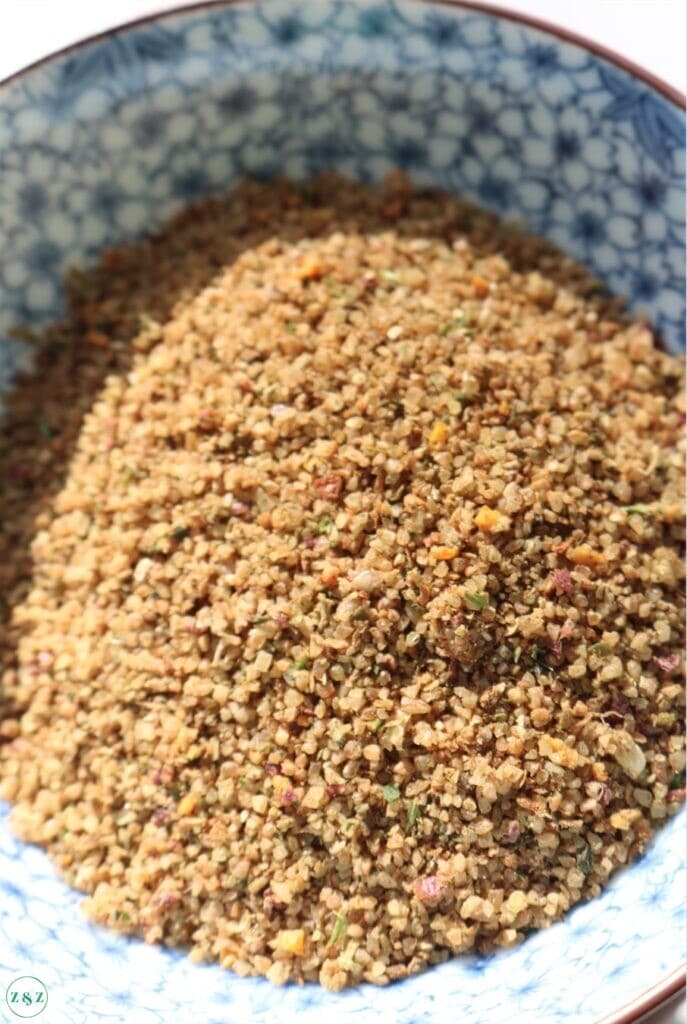 How to use kamouneh mix
The other popular instant kamouneh recipe is 'kamounet banadoura' whereby the mix is added to ripe tomatoes.
It's a speciality of South Lebanon and one of those recipes people adore for it's simplicity. Luckily you can find the whole recipe for kamounet banadoura here.
But really, Kamouneh was created to add to kibbeh. Fried Kibbeh balls or kibbeh bil sanieh (in a tray) and of course kibbeh nayeh (raw kibbeh) all use kamouneh mix to add extra dimensions.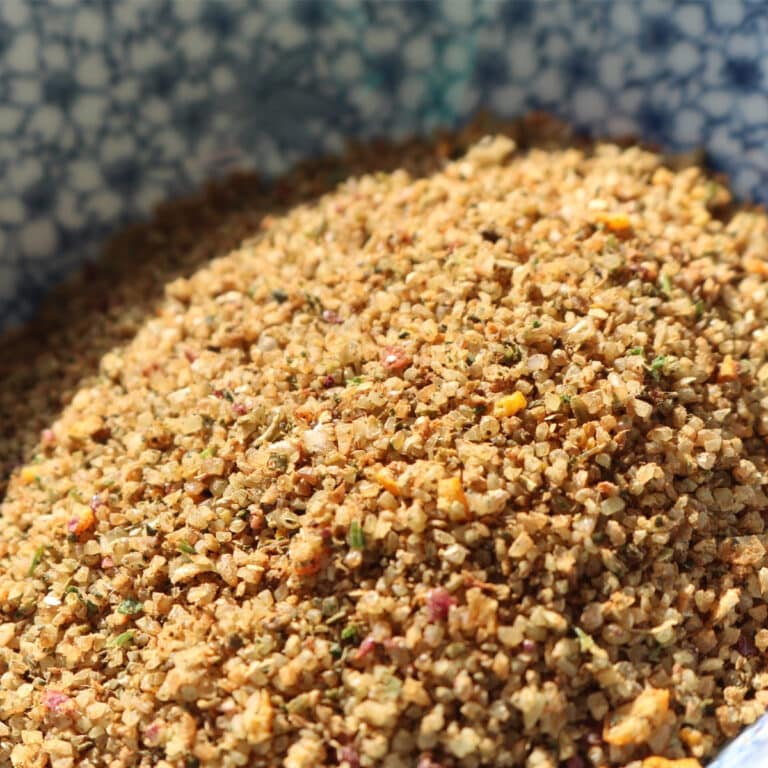 Kamouneh mix for Kibbeh
Coarse Lebanese kamouneh mixture with bulgur wheat
Ingredients
Peel of 1 orange

1

cup

fine bulgur wheat

1

small red onion

½

white onion

½

birds eye chilli
Herbs
¼

cup

of fresh mint

¼

cup

fresh parsley

¼

cup

fresh basil

1

tablespoon

dried marjoram

1

tablespoon

dried mint
Spices
3

tablespoon

kamouneh spices*

1

tablespoon

7 spice

2

teaspoon

salt

2

teaspoon

ground cinnamon

1

teaspoon

black pepper

1

teaspoon

white pepper
Instructions
Thinly peel the orange (avoiding the white pith as much as possible) and blitz well in a food processor to a fine consistency

Then add the onions, all of the fresh herbs and spices as well as the salt and blitz again.

Finally add the fine bulgur wheat and pulse everything together.

Store the kamouneh mix in the fridge for up to 3 days, freeze the rest for use when required.
Recipe Notes
For the full seven spice and kamouneh spice blend recipes, see the Zaatar and Zaytoun blog
If you make any of our recipes let us know how it went by giving us a star rating below.
Check out our Youtube page for full video tutorials, our Facebook group to discuss Lebanese cooking, as well as our tiktok page for quick tips.
You might also like these recipes from the Zaatar and Zaytoun collection: