We are the number one blog for Lebanese kibbeh recipes, it's just our thing.
Classic fried kibbeh, raw kibbeh, baked kibbeh bil sanieh (in a tray), kibbeh labanieh (in yoghurt sauce). We also have pumpkin kibbeh for you to try.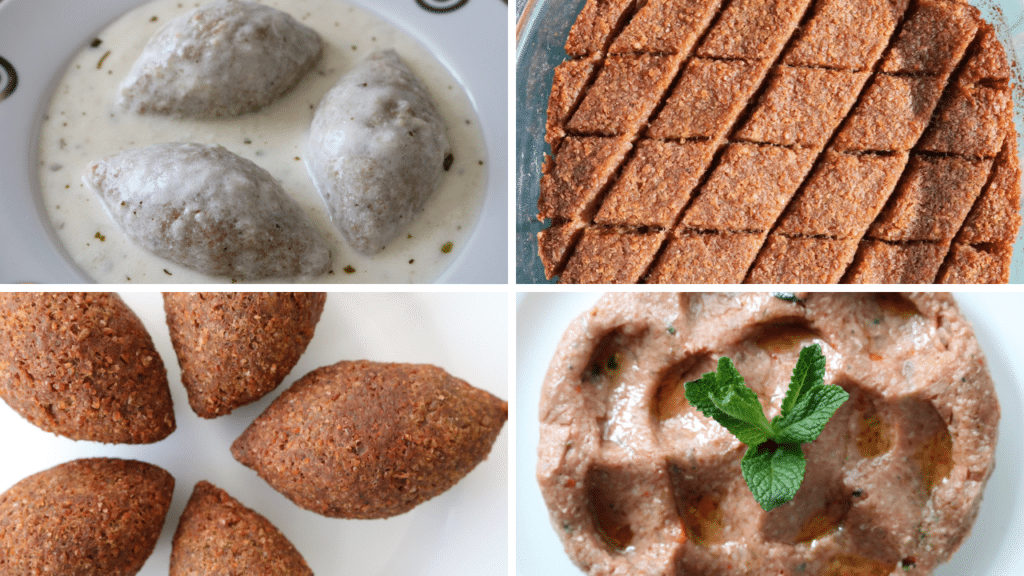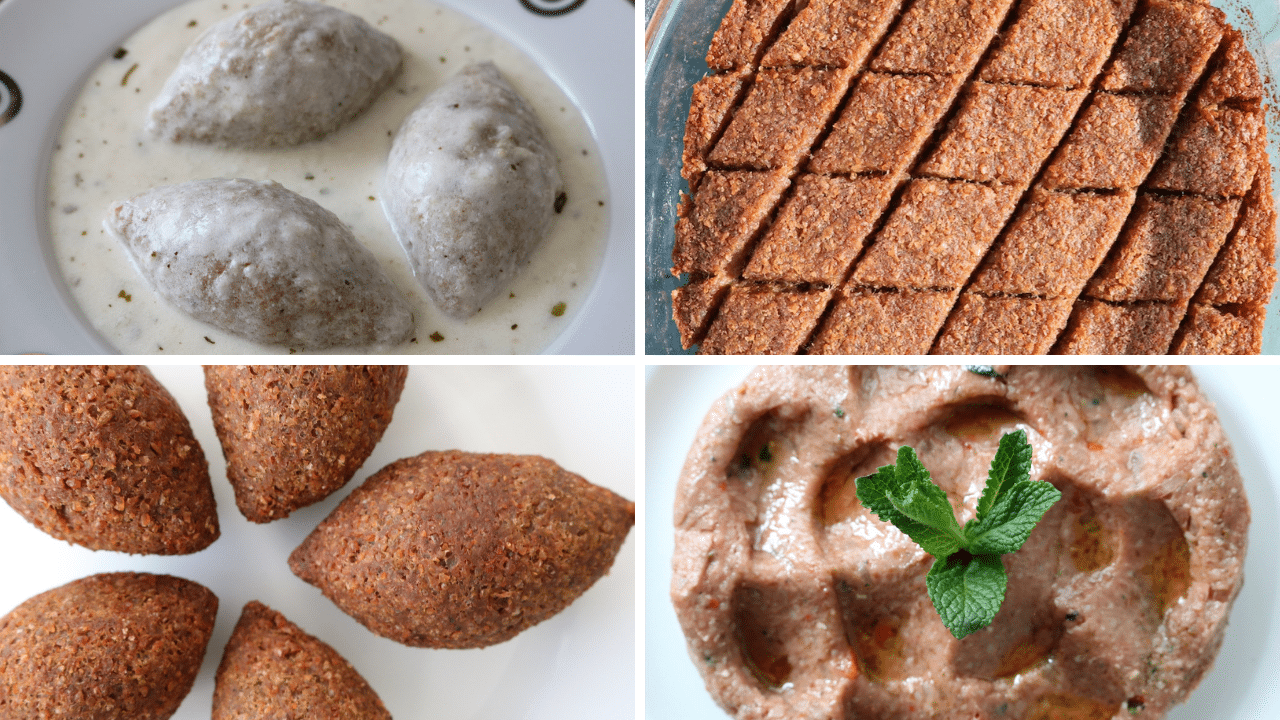 We don't just offer you many types of kibbeh, we show you how to make it the traditional way.
Check out the video below showing you how to shape the traditional kibbeh balls (or stuffed croquettes if you want to be specific).
What is kibbeh?
Kibbeh is a bulgur wheat based dish and is usually mixed with mince meat or vegetables such as potato or pumpkin.
The bulgur wheat not only adds texture but also has lots of health benefits too - being rich in vitamins, minerals and especially fibre, which is great for digestion.
The best kibbeh will be crunchy but not too dry. The crust has to be thin but still substantial enough to balance the stuffing.
When you bite into a kibbeh it should be savoury and mildly spiced, never too spicy or too bland.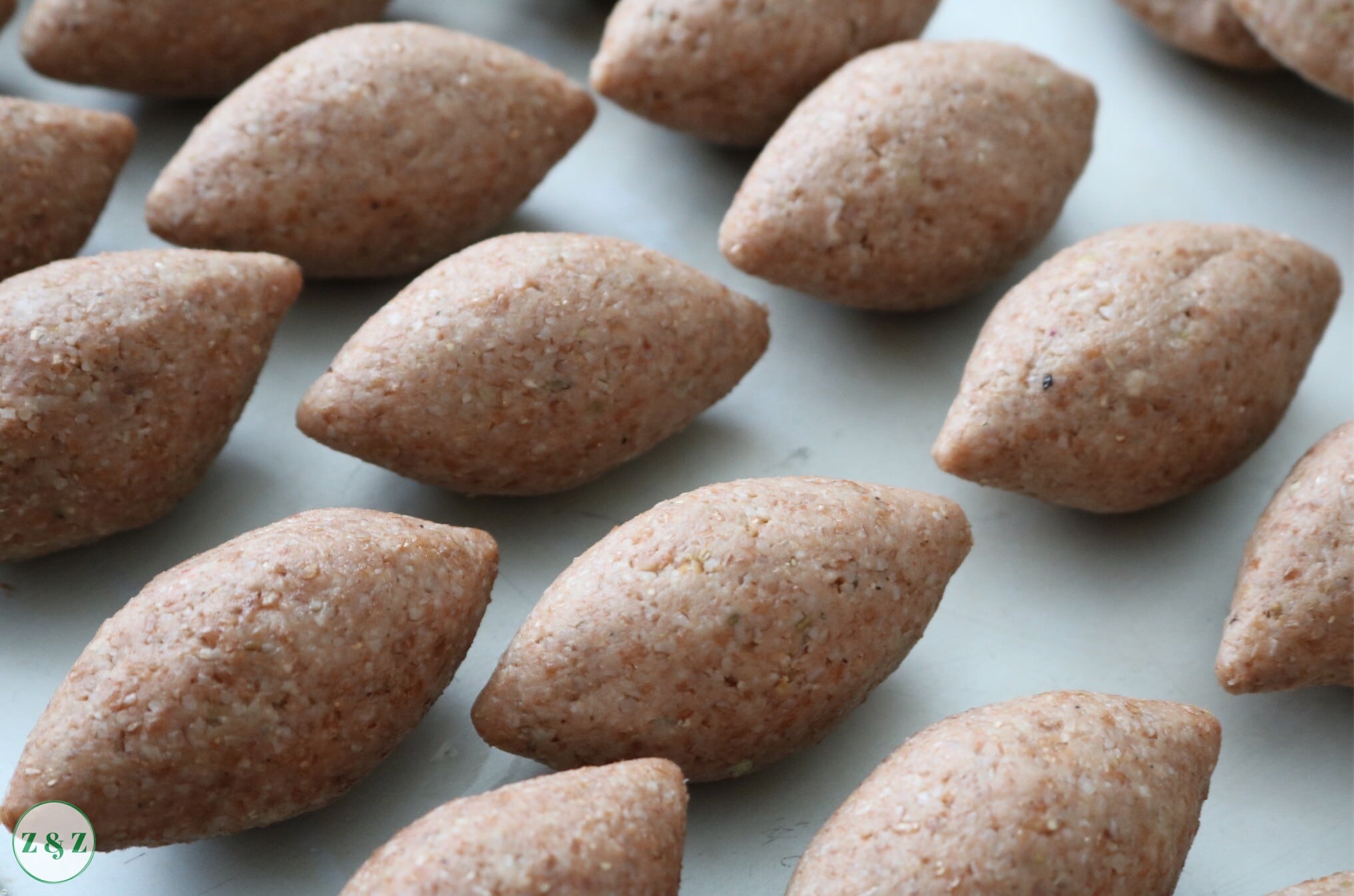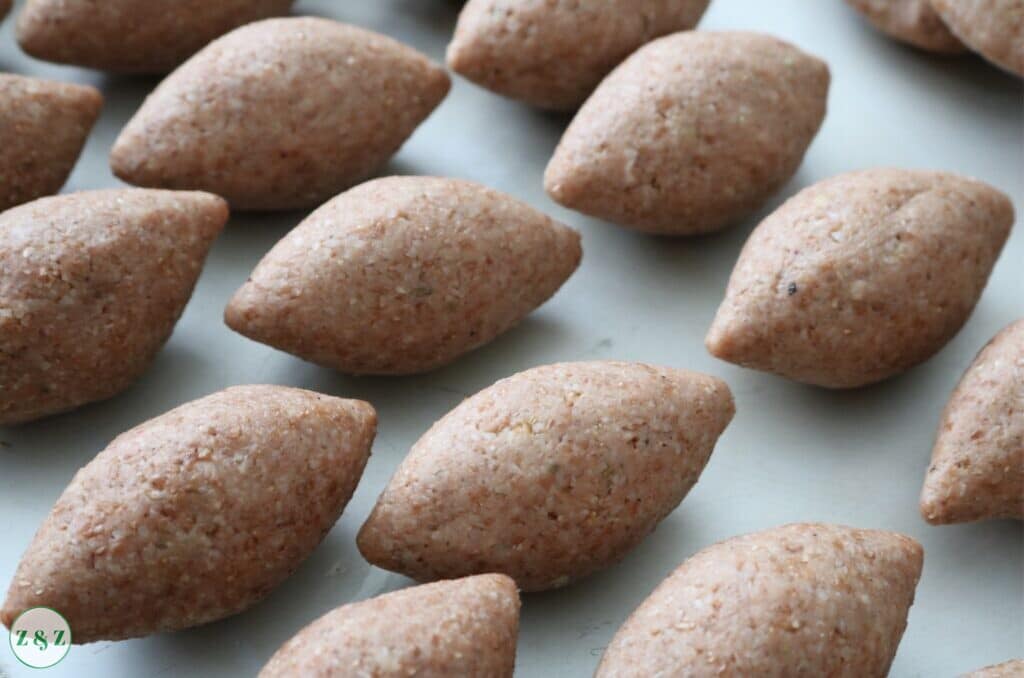 The most popular and well known kibbeh is the fried version, which you will probably find at your favourite Lebanese restaurant.
These kibbeh balls are stuffed with a meat and nut mince. It turns out that cornflour is the secret ingredient to make them extra crunchy. You're welcome.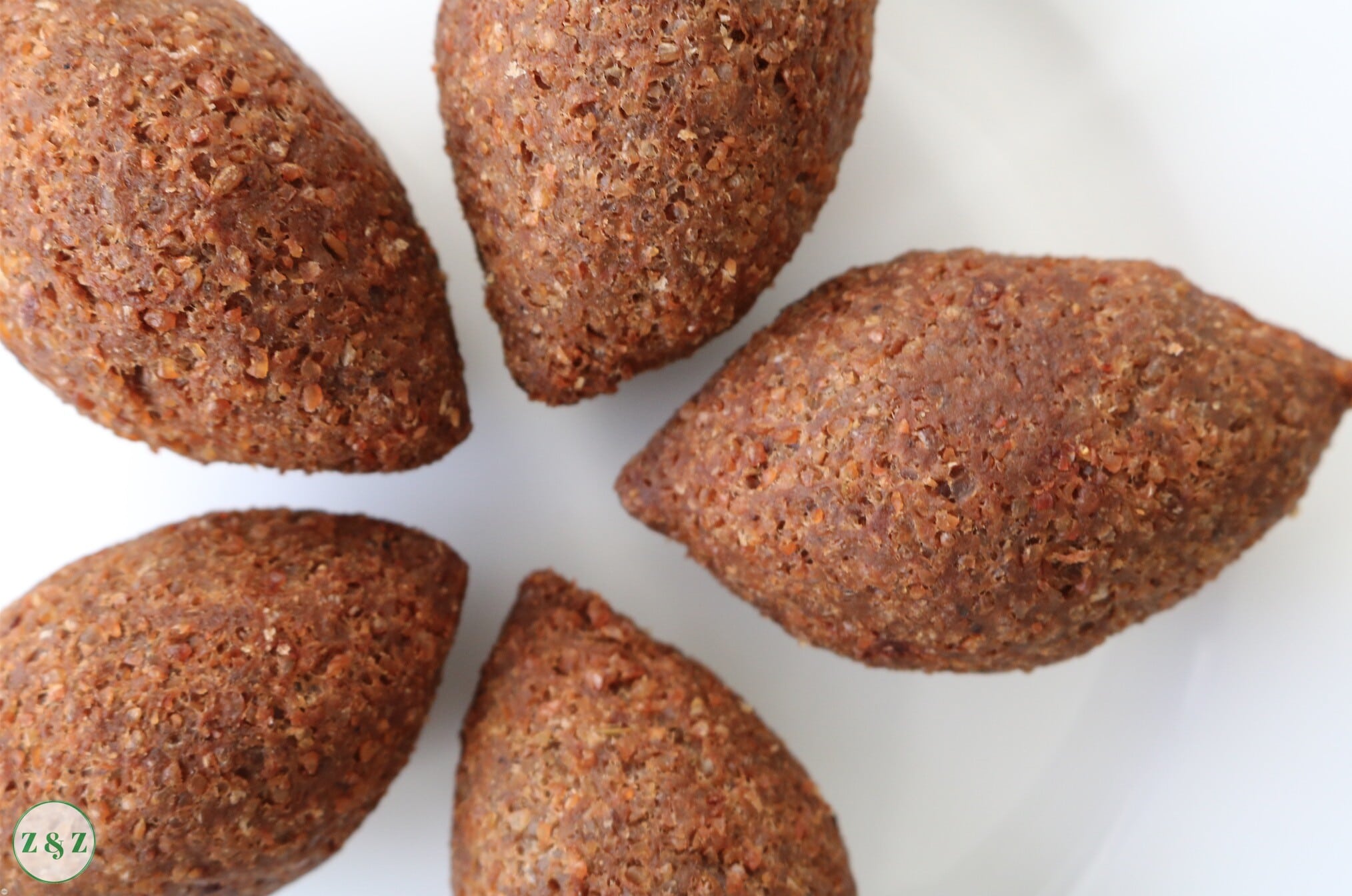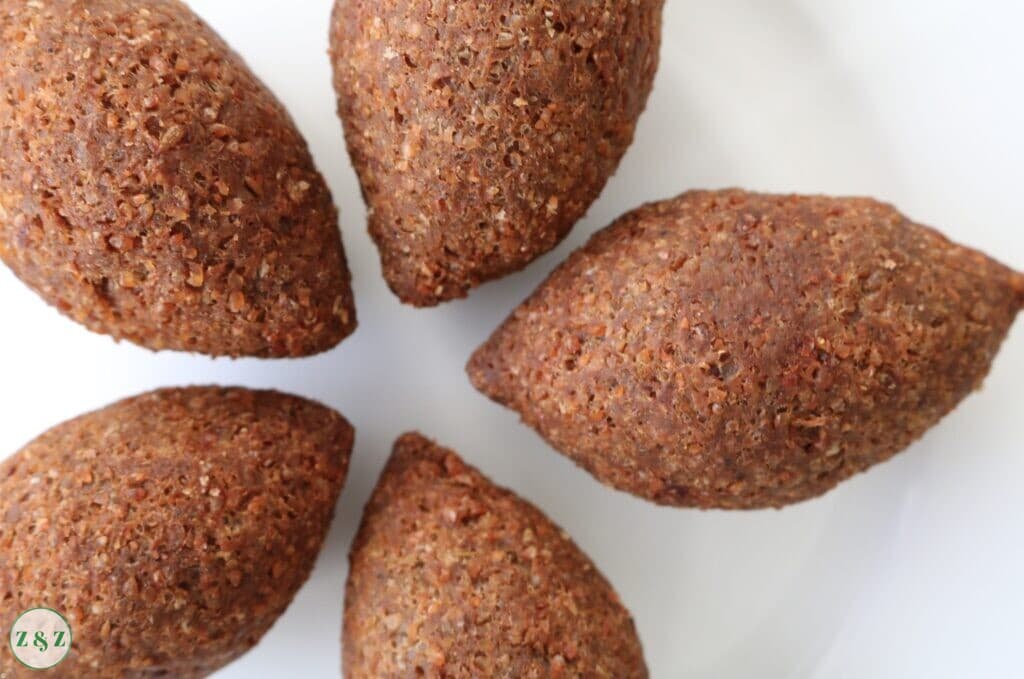 Our recipe will make you a lot of kibbeh and you can freeze the extra ones, ready to fry when need a quick bite.
For full classic fried kibbeh recipe click here.
Raw Kibbeh is a delicacy and must be prepared with extra care. This doesn't stop it being one of the most requested kibbehs on the blog.
The success of raw kibbeh depends on the quality and freshness of the meat and is usually made from lamb or veal.
Kibbeh nayeh is mixed with a kamouneh spice mix and is eaten with lots of fresh vegetables, herbs and pickles.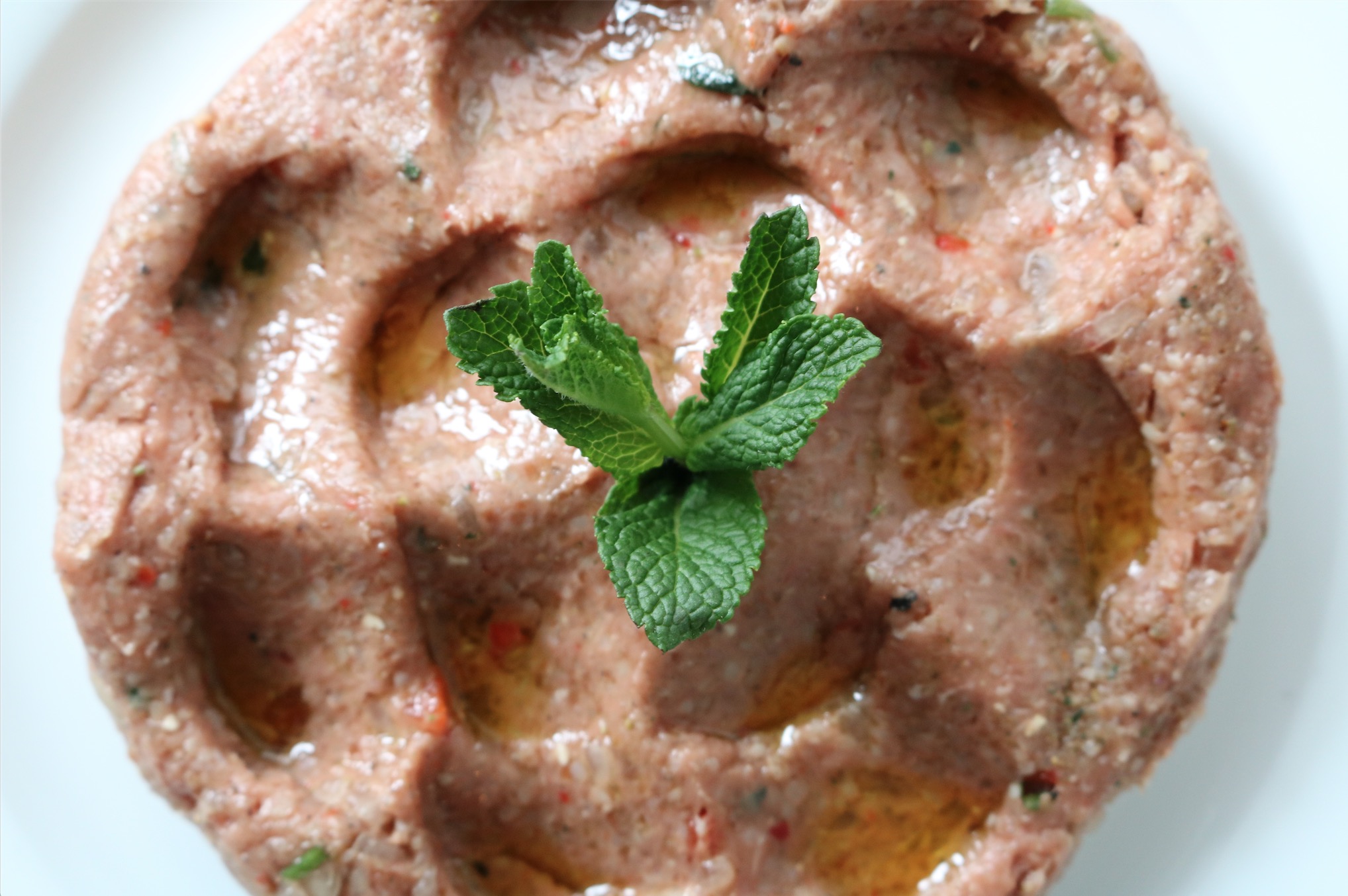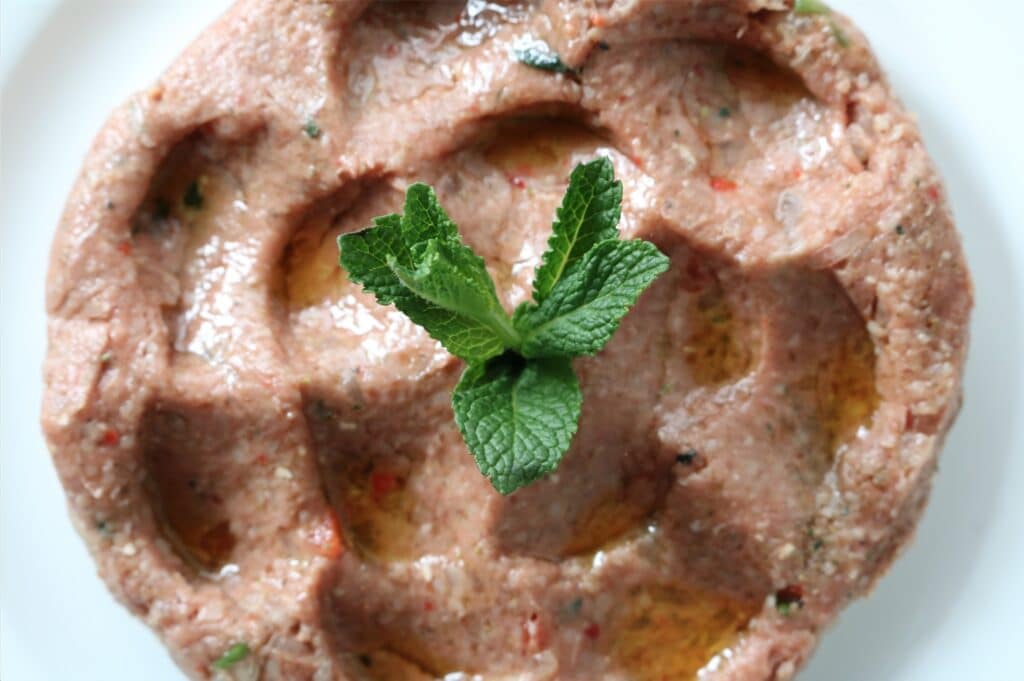 For full kibbeh nayeh recipe click here.
The healthier way to prepare kibbeh is to bake it in a tray. The recipe is the same as the classic fried kibbeh but just prepared differently.
The kibbeh crust is layered with a mince meat filling and can be cut into elaborate shapes or simply a diamond lattice.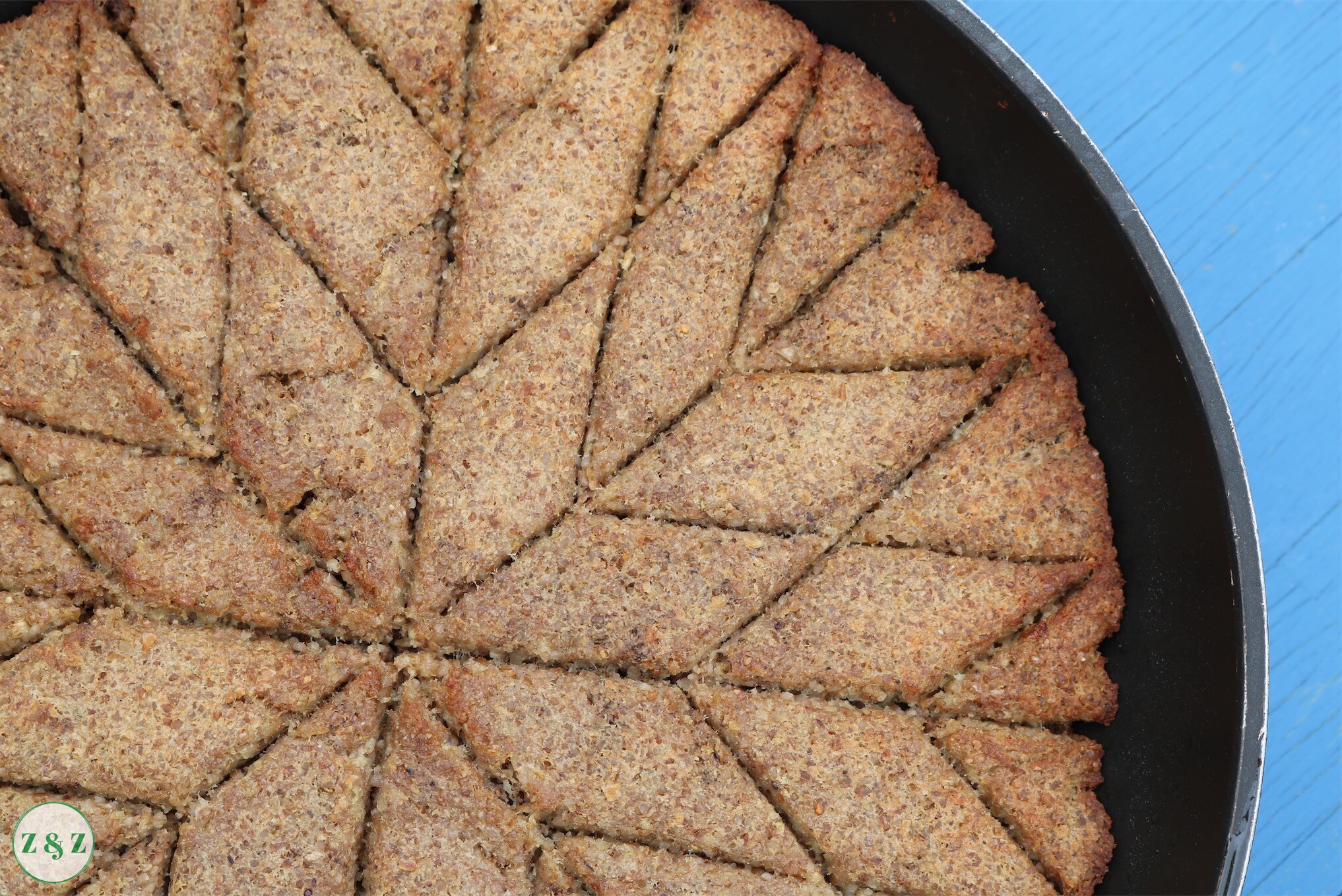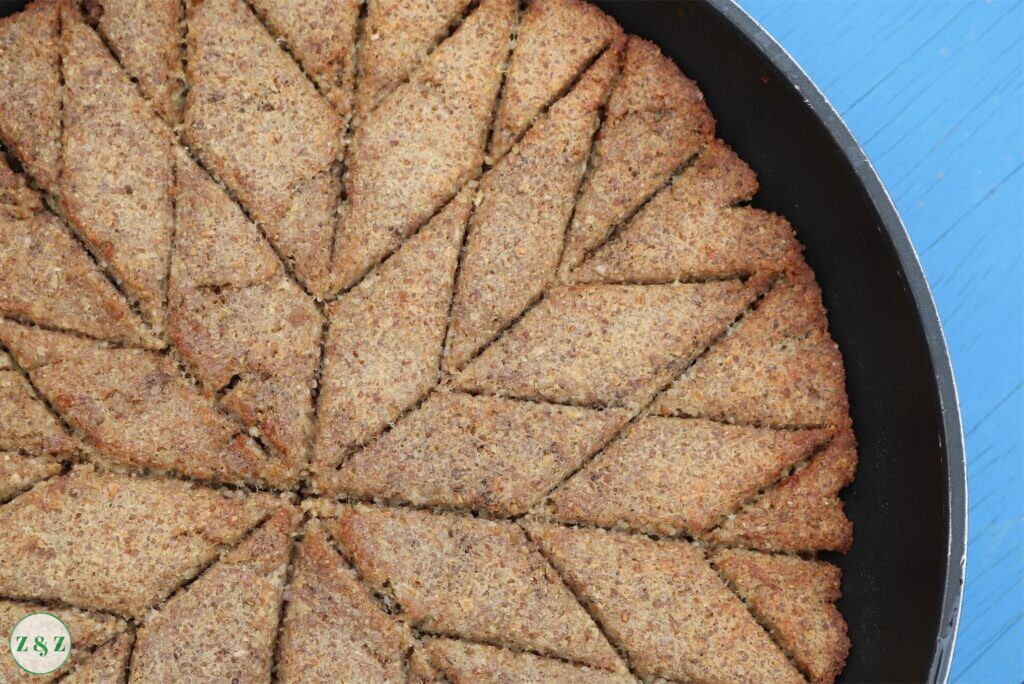 Add a thin layer of vegetable oil on top (before cutting the pattern!) to make the top extra crunchy and serve with yoghurt or salad.
See the video below to get an idea how to assemble baked kibbeh in a tray. For full kibbeh bil sanieh recipe click here.
The most elaborate and fancy of kibbeh recipes is kibbeh labanieh. It is probably the most advanced kibbeh and shouldn't be attempted by beginner cooks.
Popular in summertime, this dish should ideally be eaten warm, though you can even have it cold.
If you have frozen some kibbeh balls beforehand then you can substantially cut the cooking time and only have to make the labanieh (yoghurt sauce).
The key to this recipe is to bake the kibbeh a little before dropping them in the yoghurt sauce to simmer with the garlic and mint.
Full kibbeh labanieh recipe can be found here.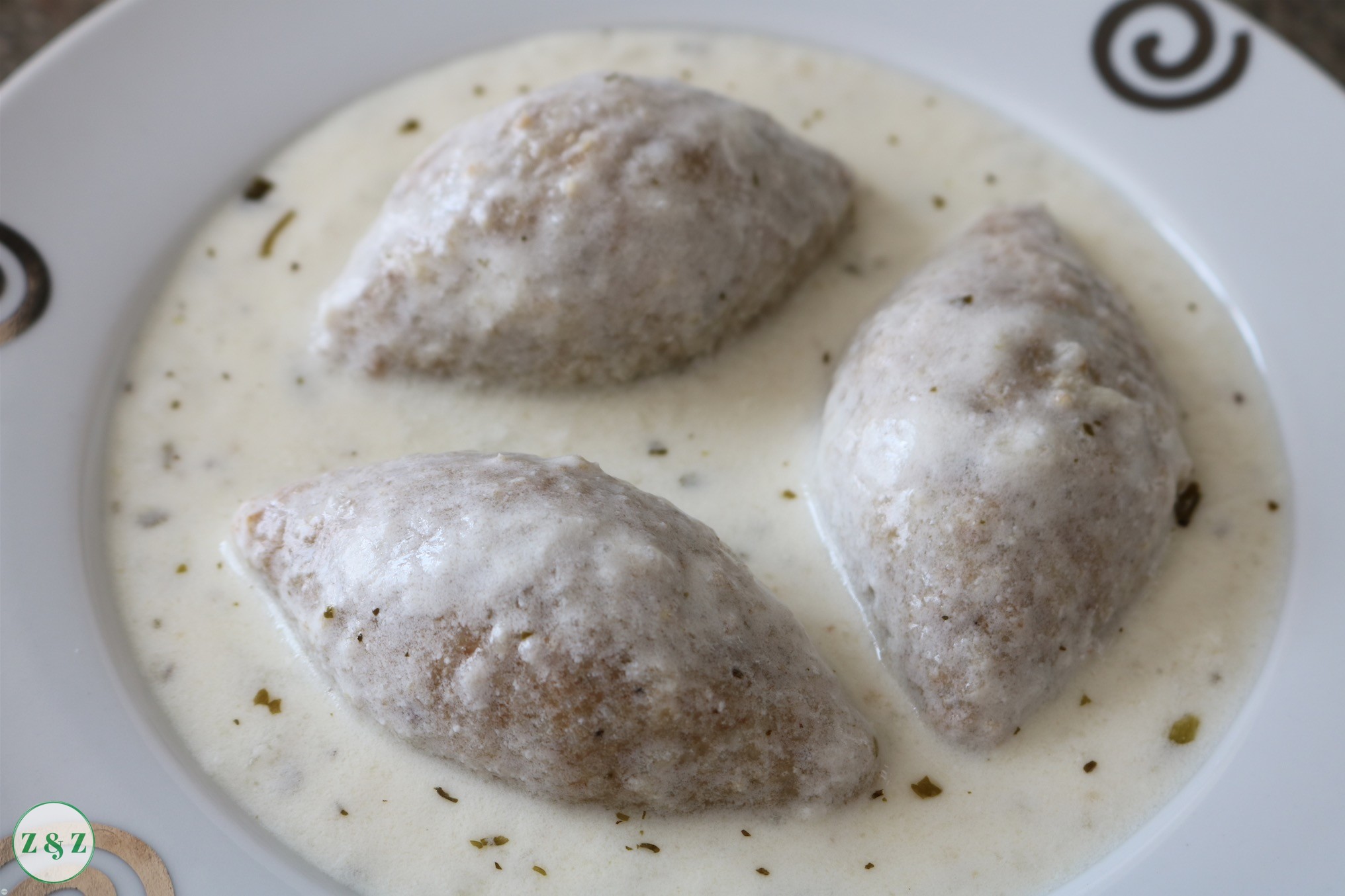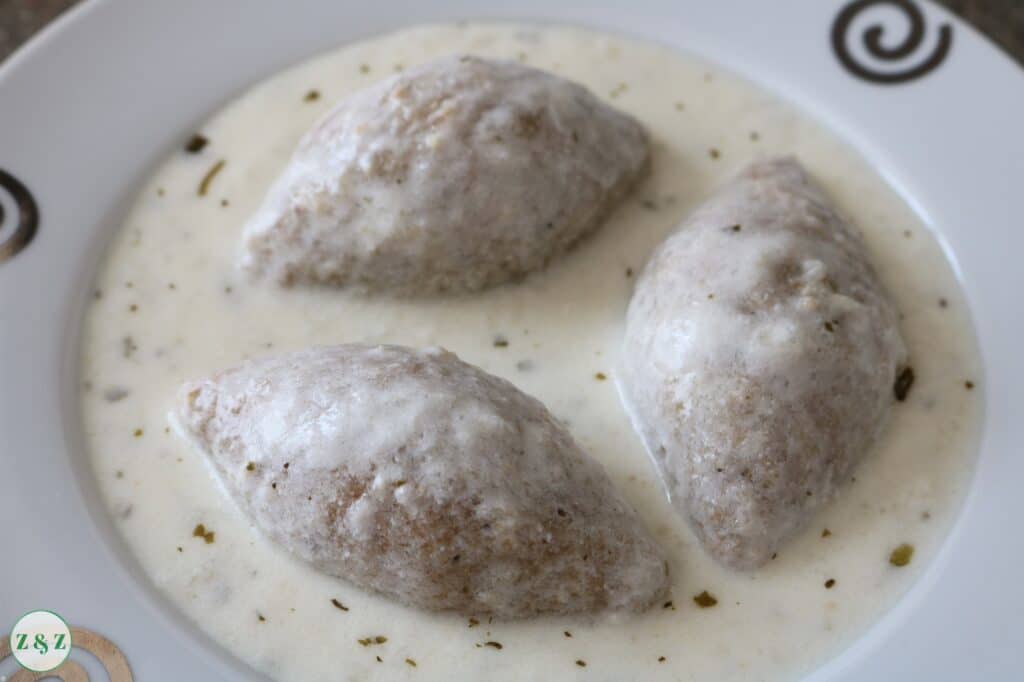 Top tips for making Lebanese kibbehs
1- It is worthwhile making your own kibbeh spices known as Kamouneh. Full recipe on the blog but just to summarise, this spice mix contains cumin seeds, peppercorns, rose petals, marjoram, basil, mint, cinnamon and 7 spice.
2- You must practise making kibbeh for many years to become an expert at it. Don't expect to turn out perfectly shaped kibbeh from the first go.
3- I use a mix of lamb and beef as I feel it makes for a more delicious kibbeh. You can also make kibbeh with one or the other depending on your preference.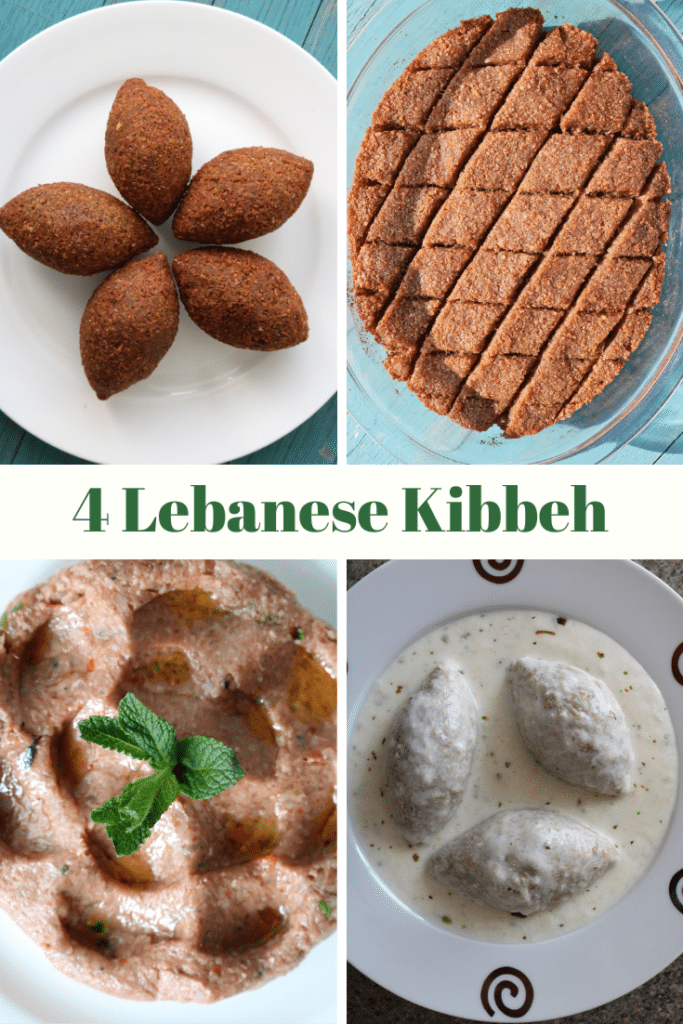 There's a reason why Kibbeh is the Lebanese national dish, it's absolutely delicious and no one does it like we do.
You might also like these recipe from the Zaatar and Zaytoun collection:
If you make any of our recipes let us know how it went via our social media channels.
We have a lively Facebook group where we post frequent recipes and discuss Lebanese cooking in general, as well as a handy Pinterest page where you can save all of your favourite Zaatar and Zaytoun recipes.