Sfouf are the perfect cake to have with your daily cup of tea. They are not too sweet or creamy and the subtle hint of turmeric makes them a little more interesting than your average sponge.
What's even better is that they don't require eggs so if you've found yourself with none in these quarantine times and really want cake, then consider making this traditional semolina dessert.
My traditional Lebanese cookbook suggested that the semolina to flour ratio should be 3:1 and another favourite Lebanese cook suggested the opposite ratio of 1:3.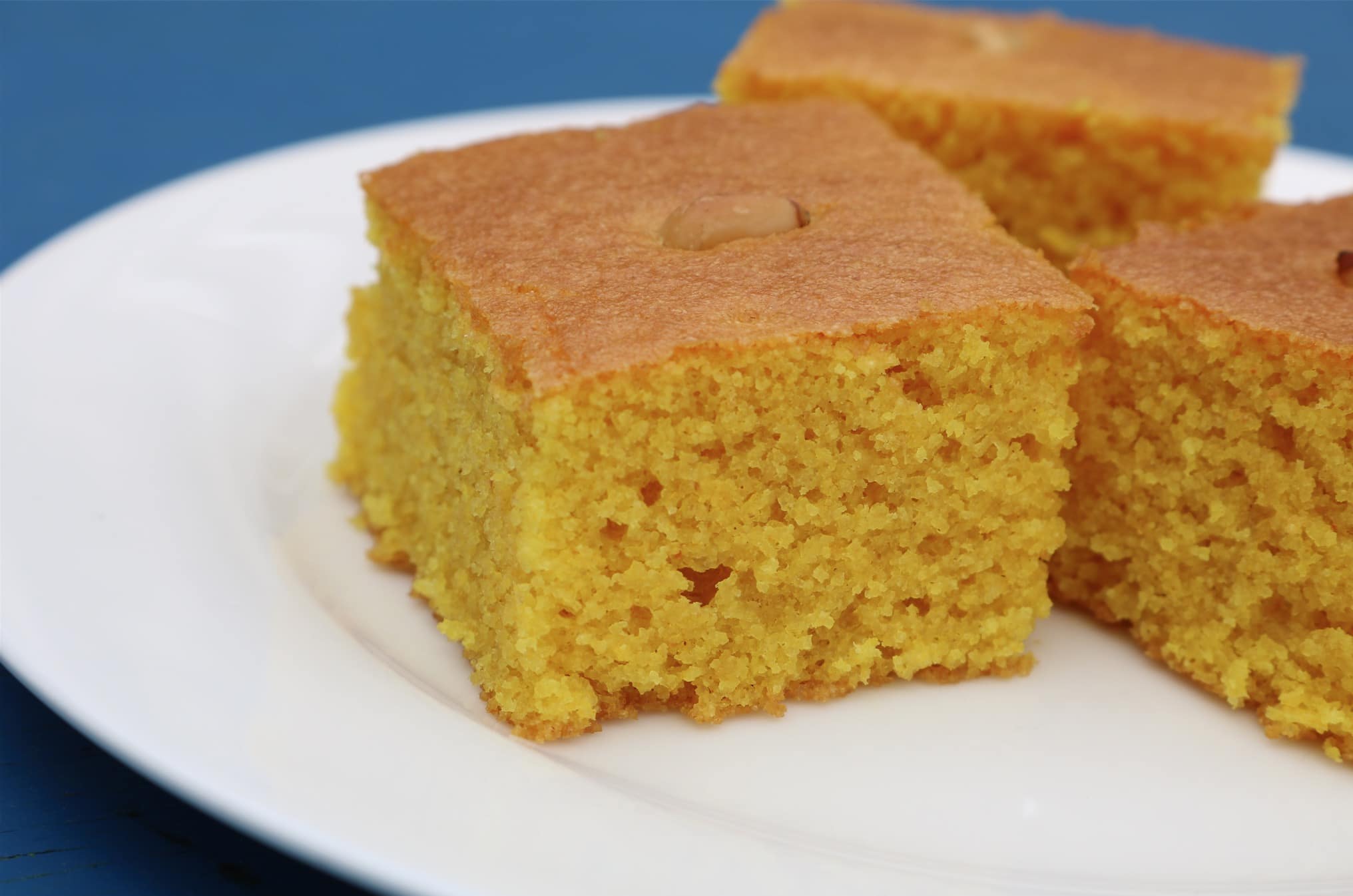 I tried both and in the end settled on having equal amounts of semolina to flour as I don't wan't it too be too crumbly or too spongey.
Some people also use dehydrated milk instead of real milk but I don't like the dehydrated stuff as it usually has extra sweeteners in.
Though of course in these times it is good to know substitutes when you can't get your hands on the basics.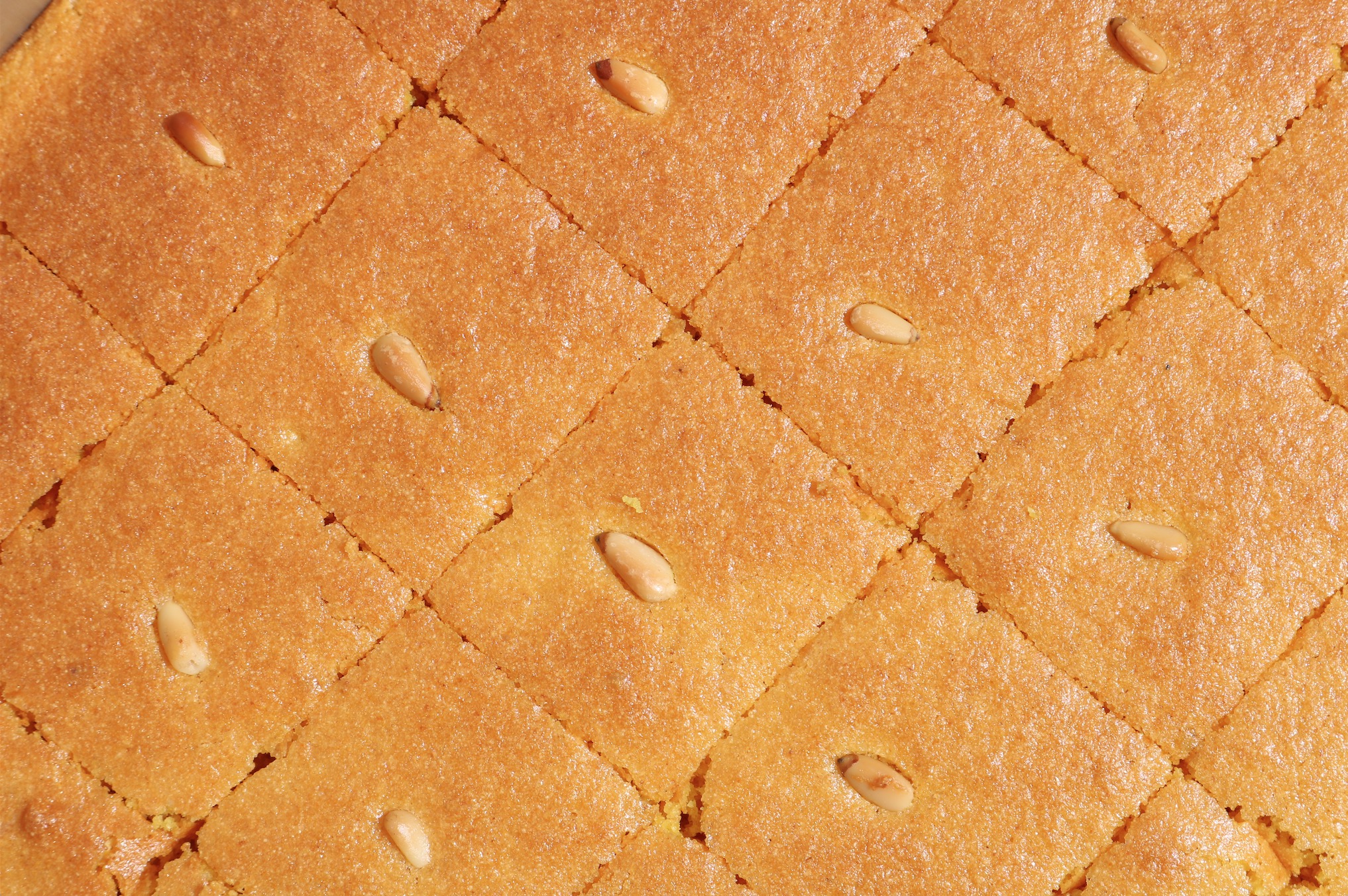 Warning. This recipe makes alot of cake so feel free to half the ingredients if you don't have a large rectangular cake tin.
You can use a brownie tin too. I used a 30 x 35cm aluminium cake tin which I feel distributes the heat nicely.
When you remove your sfouf from the oven, let the cake cool and store in an airtight container as soon as they cool, since they dry very quickly and are best eaten within three days.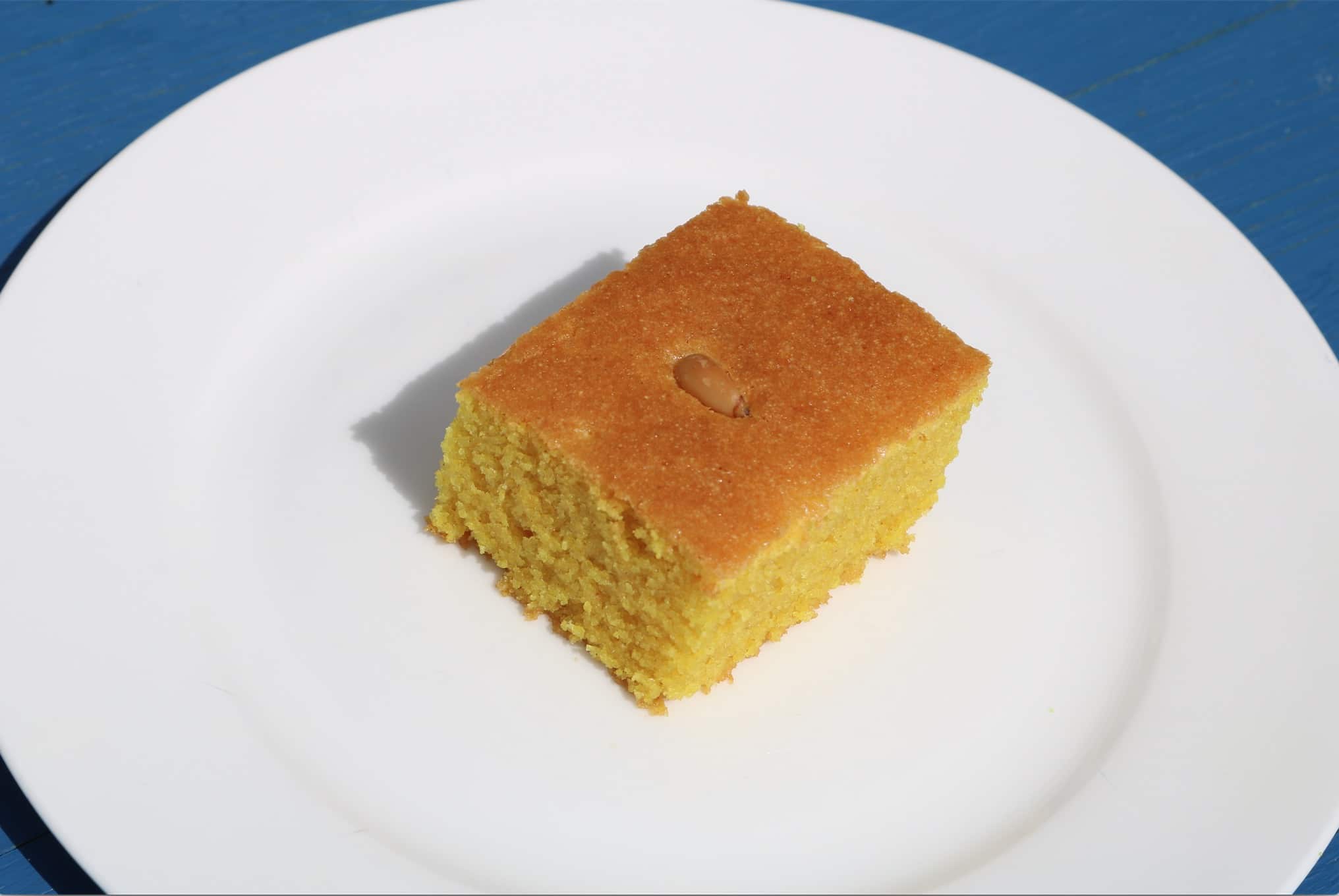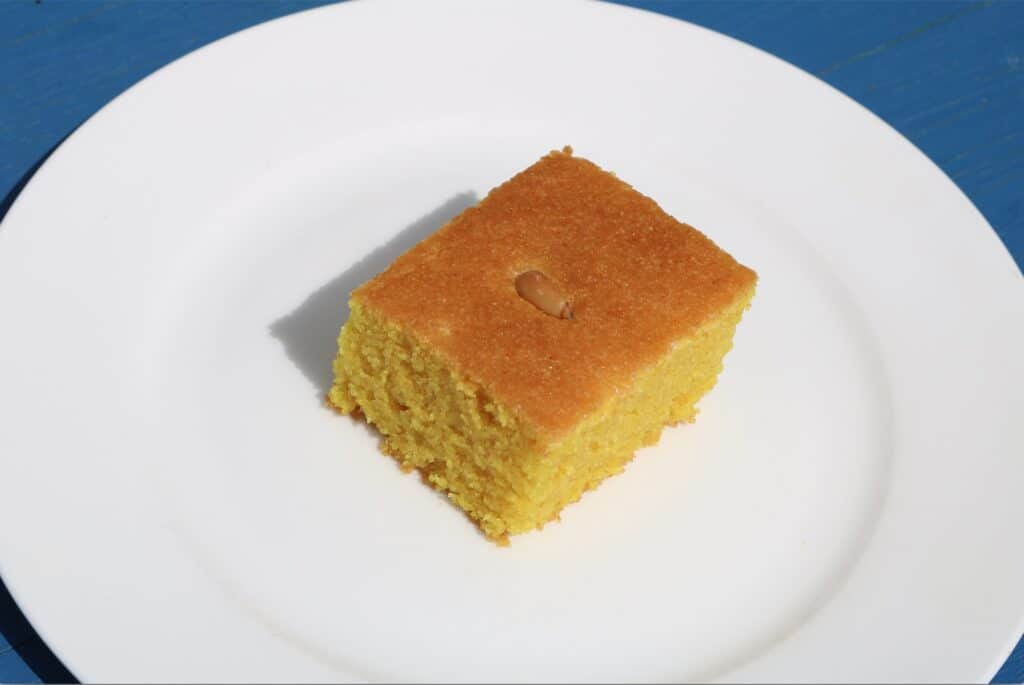 In a similar way to the other semolina cake Namoura, you must brush the cake tin with tahini so it won't stick.
Once you bring the batter together, pour it into the cake tin and add either peeled almonds or pine nuts to where you imagine the middle of each slice would be.
Then let it rest for half an hour or so before baking at 180C (350F) fan for around 25 minutes.
Get ready for that gorgeous golden turmeric smell once it emerges from the oven and can only mean one thing; time for tea and sfouf.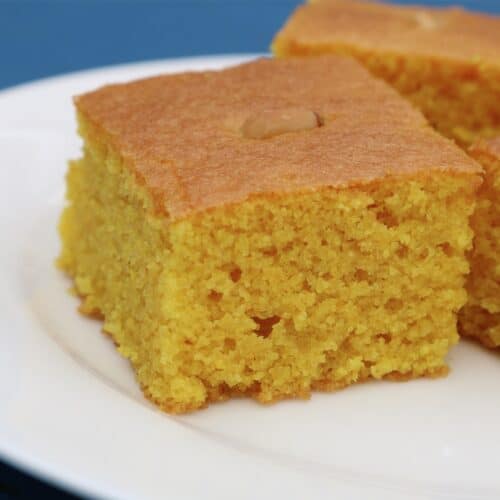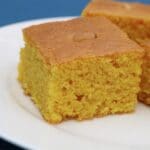 Sfouf (Lebanese Turmeric Cake)
Eggless Semolina Turmeric cake
Ingredients
2

cups

fine semolina

2

cups

flour

2

teaspoon

baking powder

Pinch

of salt

1 ½

cups

sugar

1 ½

teaspoon

turmeric powder

1 ½

cups

milk

½

cup

water

1

cup

vegetable oil

½

teaspoon

orange blossom water

Peeled Almonds or pine nuts for topping

2-3

tablespoon

of Tahini
Instructions
Pre heat the oven to 180C (350F)

Combine the semolina, salt and sugar in a large mixing bowl. Sieve the flour, turmeric, and baking powder. Mix everything together well.

Add the milk, orange blossom and water. Fold together gently then add the oil and keep folding until well combined. Be patient as this will take a few minutes but it will come together soon

Brush a large cake tin (approx 30 x 35 cm) with tahini. Pour in the cake batter and add the peeled almonds or pine nuts where you imagine the middle of the slice would be

Leave to stand for half an hour or so, then bake for around 25 minutes, turning the cake ¾ of the way through to get an even bake

Slice the cake once cooled and store in an airtight container for up to 3 days
Recipe Notes
If you don't have a large cake tin, divide the cake into two smaller tins
If you make any of our recipes let us know how it went by giving us a star rating below.
We have a lively Facebook group where we post frequent recipes and discuss Lebanese cooking in general, as well as a handy Pinterest page where you can save all of your favourite Zaatar and Zaytoun recipes!
You might also like these other recipes from the Zaatar and Zaytoun collection: