If you haven't done so, you need to add making Spinach fatayer to your list of culinary achievements.
Homemade fatayer by far outshine any you might buy to go. I don't know why but I find it hard to find perfect little spinach fatayer outside, even from my favourite bakeries that do amazing cheese or meat ones.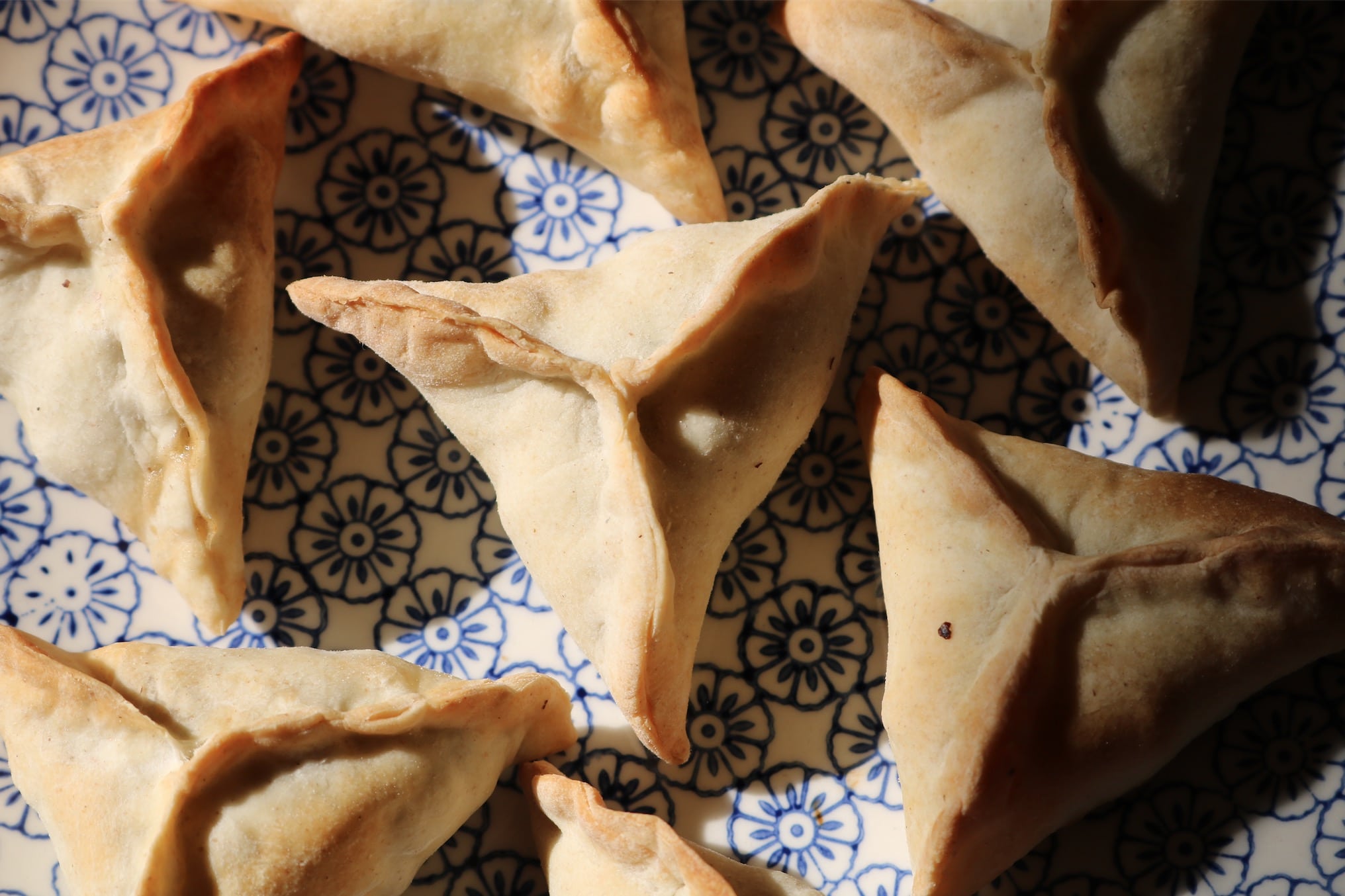 I always find they are either lacking lemon, or have too much coarse onion or are too stodgy.
When you perfect the spinach mixture at home you can make sure you put enough of the filling and then all your spinach pie dreams come true in one bite.
It is important to dehydrate the spinach first by salting them for a bit before you squeeze out all the excess moisture.
I blitz the onions in the food processor and also squeeze the water out of them too. Then I add the lemon and sumac to the mix and always taste the mixture to make sure it is just right.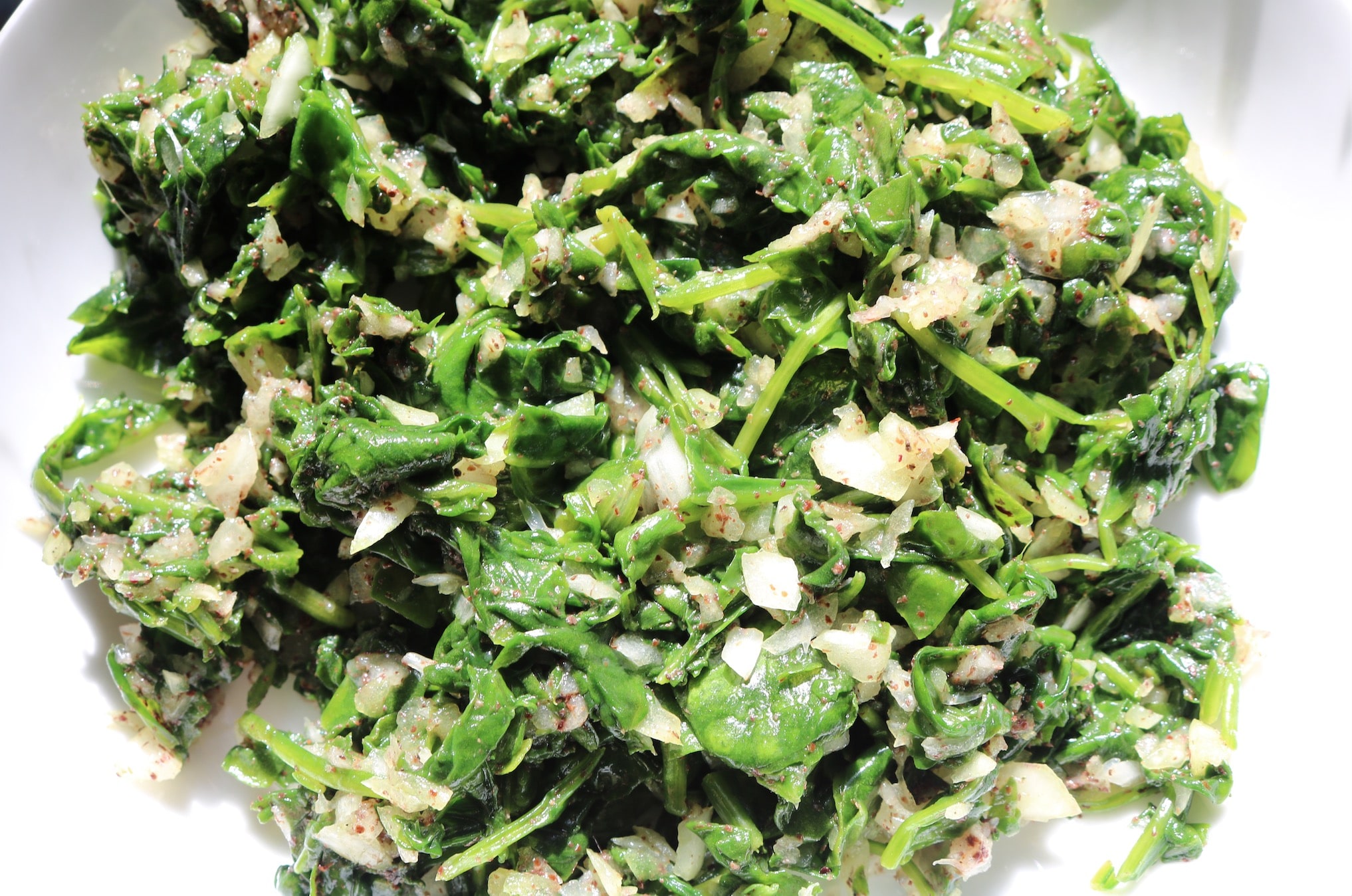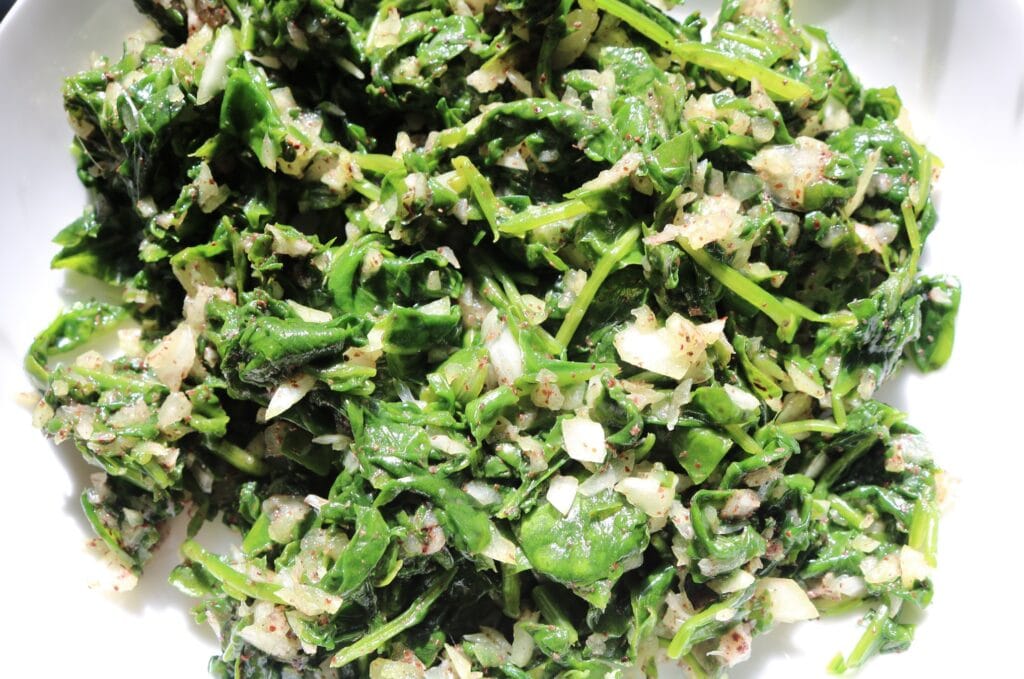 You would be surprised how many people cook without tasting their food as they go along and then get surprised when it comes out bland 😂
I am using the sfeeha dough recipe as it is a little drier than the manakish dough though if you are doing a vegan version you don't have to use milk and can replace it with water.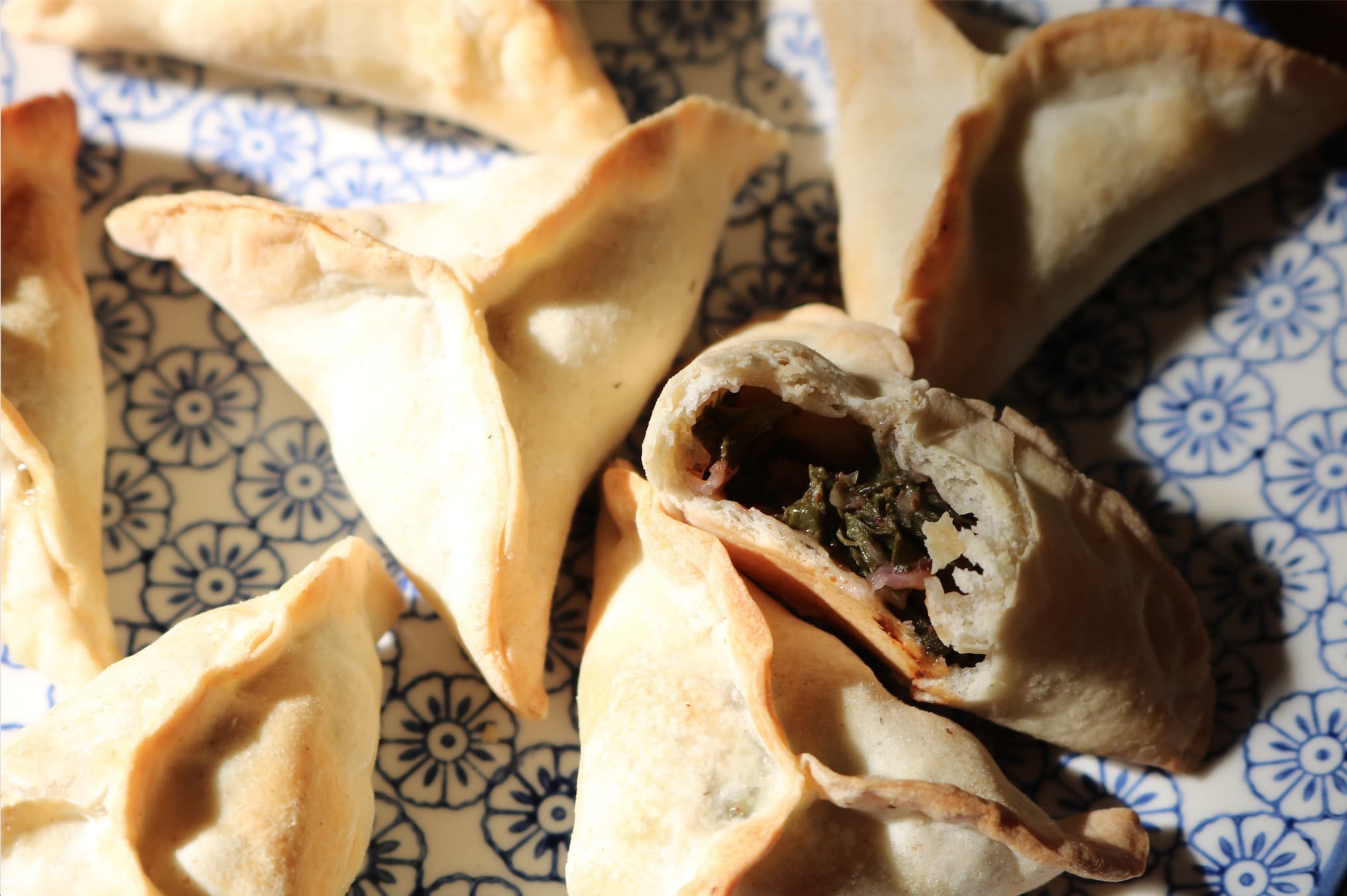 The little bit of milk in the dough keeps it soft and if you don't have bread flour you can simply use plain flour, there really isn't that much difference.
Although, try to avoid self raising flour as it will make them too puffy and they won't hold their shape.
It is crucial that the spinach don't split open or you will have a food horror scene on your hands or even worse; a SOGGY BOTTOM!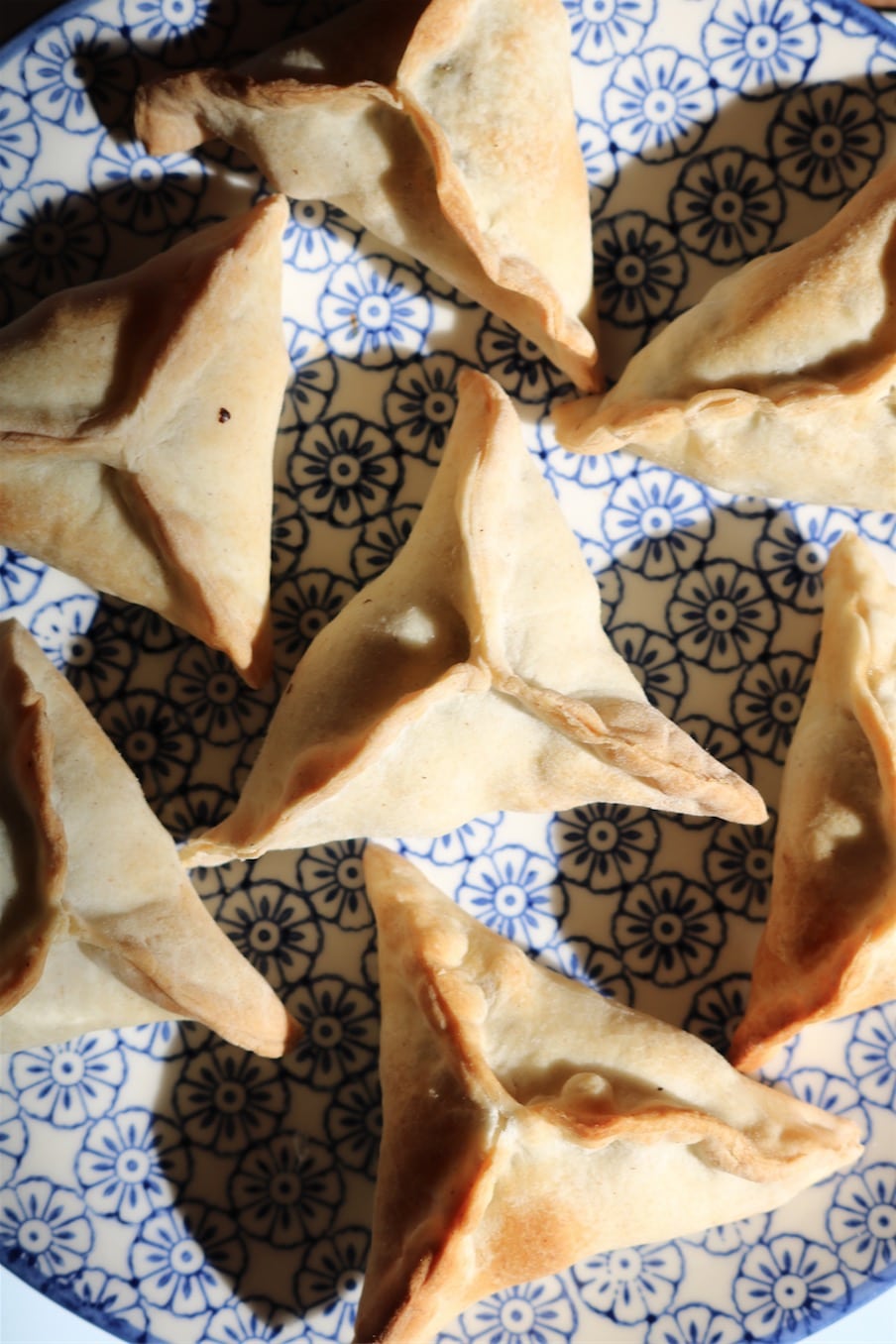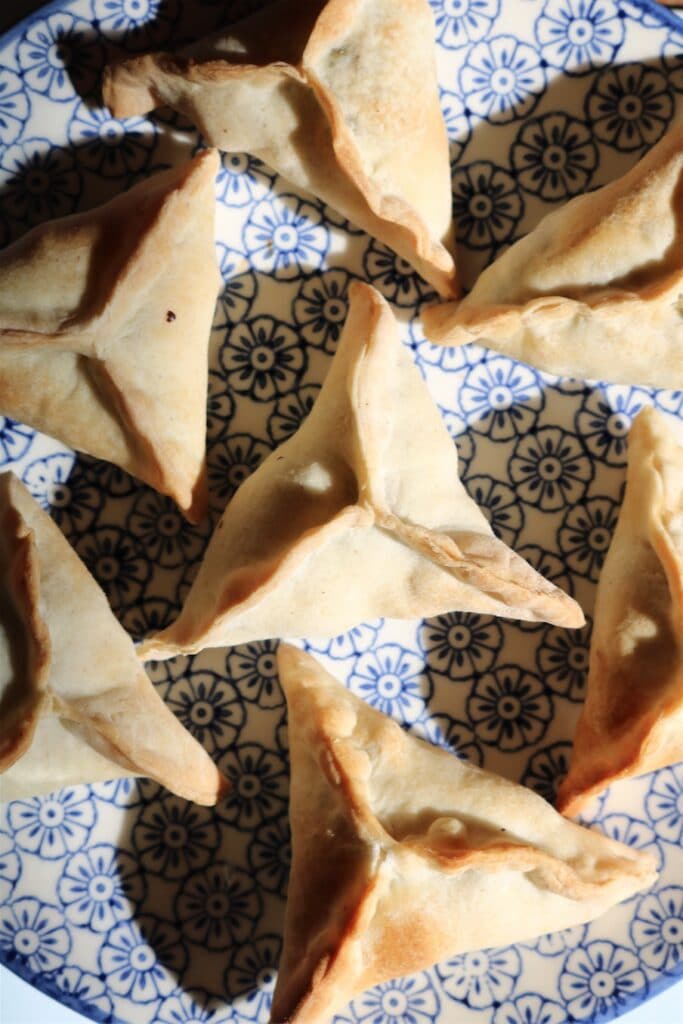 You can make spinach fatayer in different sizes but I like the little ones though they take more work.
This is because you get enough filling to pastry ratio and although when I'm rushed I make the giant ones the size of a child's face (haha) it's always the little ones I crave and I think you should try and make these when you have a but of spare time to enjoy the whole process.
You can use a cutter if you want them to all be regular but I don't mind a little bit of variation it adds to the homemade feel.
For the smallest ones you should be aiming for the rolled out dough to be as big as the palm of your hand.
It can be therapeutic working with dough like this methodically and shaping them into neat little triangles. You might even forget about the troubles of the world in your lemony spinach pie bubble.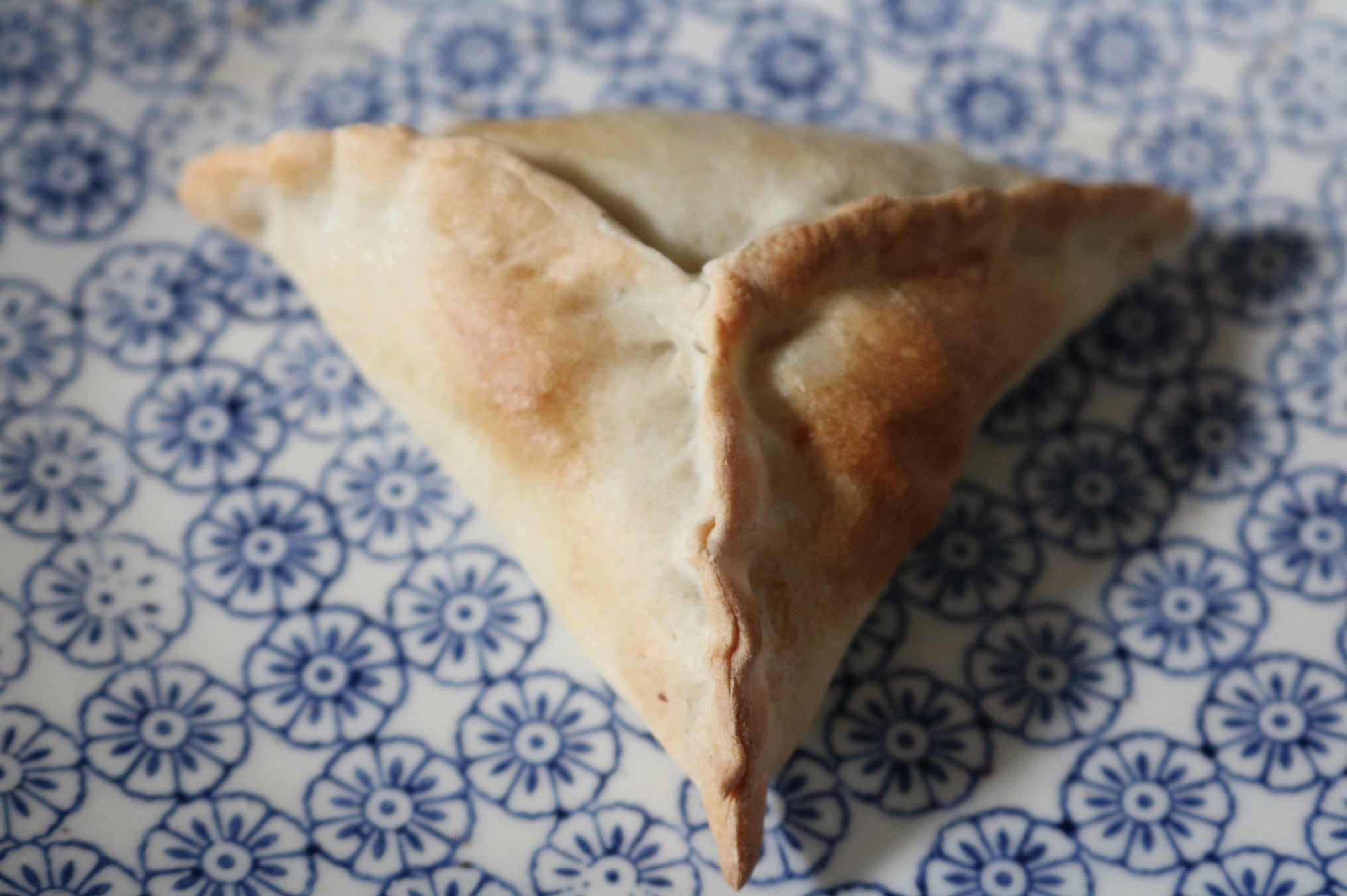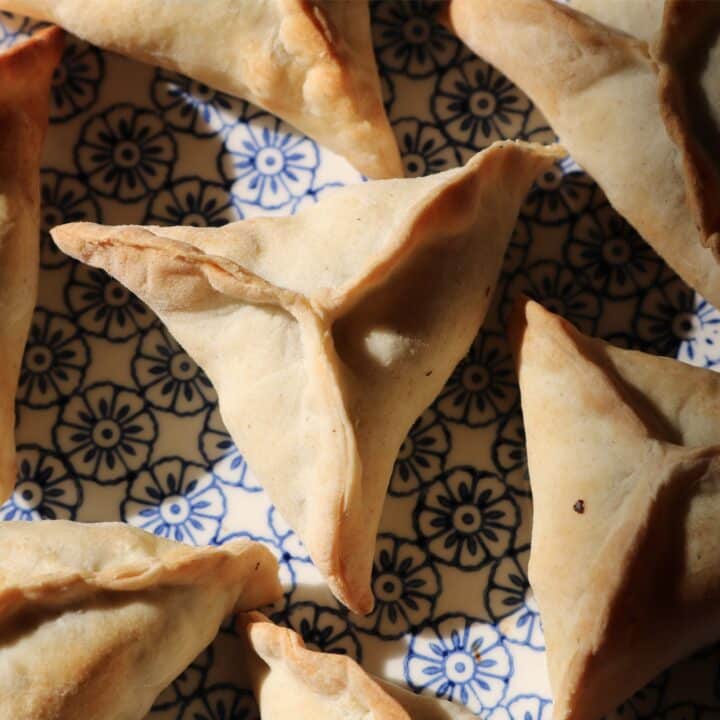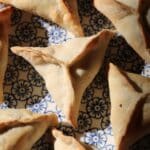 Spinach Fatayer (Lebanese Spinach Pies)
Small baked lemony spinach pies
Prep Time
2
hours
30
minutes
Ingredients
For the spinach mixture
500

g

of spinach

roughly chopped

2

small onions

3

tablespoon

of sumac

Juice of half a lemon

approx 50ml

½

tablespoon

salt

¼

teaspoon

7 spice

2

tablespoon

of olive oil
For the Fatayer Dough
3 ¼

cups

of plain all purpose flour

½

cup

of lukewarm water

½

cup

of lukewarm milk

2

teaspoon

of dried active yeast

½

teaspoon

of salt

1

teaspoon

of sugar

3

tablespoon

regular olive oil or vegetable oil
Instructions
To make the Fatayer Dough
In a mug, combine the milk and slightly warm tepid water together along with the sugar and yeast. Stir well and leave for about 10 minutes until bubbles form at the surface.

In a large bowl, add the salt and flour, oil and yeast liquid and bring together. If the dough is a little dry add a tablespoon of water at a time until you have a smooth ball.

Then turn out into a floured surface and knead for 5-10 minutes so the dough springs back when you poke it.

Cover the bowl with cling film or damp cloth and leave to rise in a warm place for at least 2 hours or until doubled in size. If the room is cold, warm the oven on the lowest setting then turn off to prove the dough
To prepare the Spinach Mixture
Wash and roughly chop the spinach leaves. Transfer to a colander and lightly sprinkle with salt and leave to dehydrate for 15-30 minutes.

Then in batches, press a handful of spinach leaves in your hands over the sink squeezing out any excess moisture. Add to a mixing bowl

Finely chop the onions or blitz in a food processor. Squeeze and press out excess moisture using your hands and add to the spinach

Add the lemon juice, salt, seven spice, sumac and a little olive oil. Taste and adjust the seasoning if necessary
To make the Spinach Fatayer
Turn your oven on to the highest setting (usually 230C or 450F)

Roll out golf sized pieces of dough into very thin rounds (approximately 3mm) roughly the size of your palm

Add a good tablespoon of spinach mixture in the centre, take one side and start to press a half circle, before you reach halfway take the middLe of the other side and bring together to form a triangle shape (See video)

Pinch the edges well and and lay on a non stick baking tray or pan. Brush lightly with a little milk

Bake 7-10 minutes until golden

Serve either warm or cold
Recipe Video
Recipe Notes
You can knead the dough in a food processor using the dough blade for 1-2 minutes.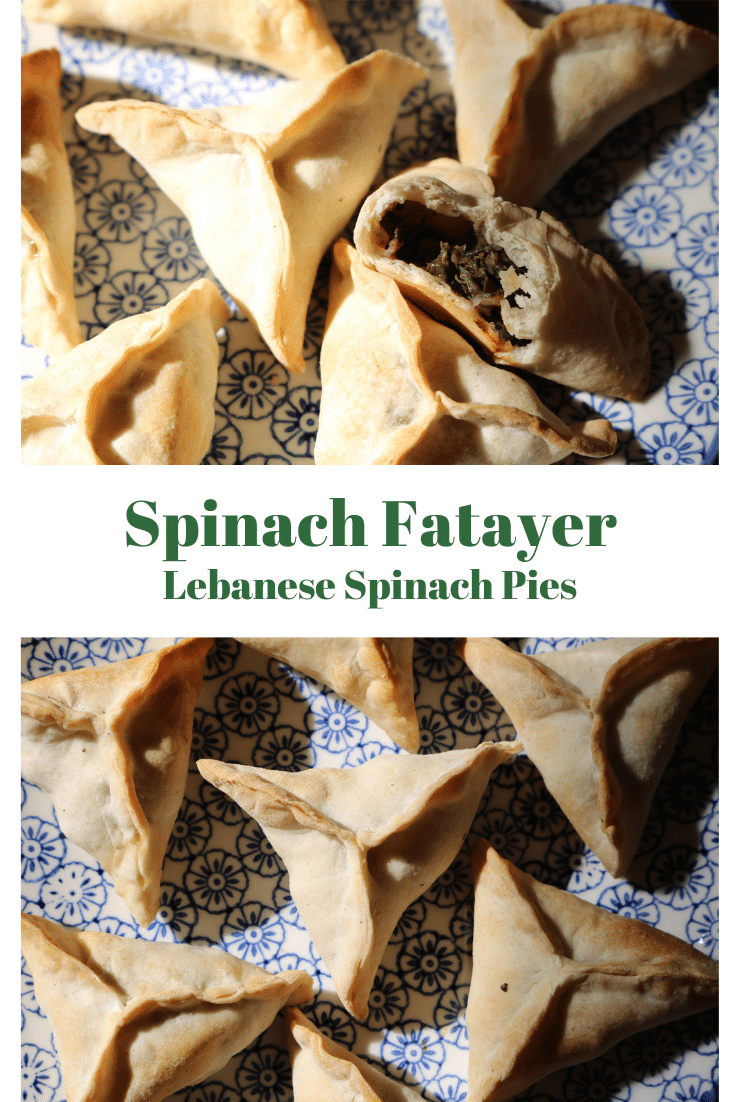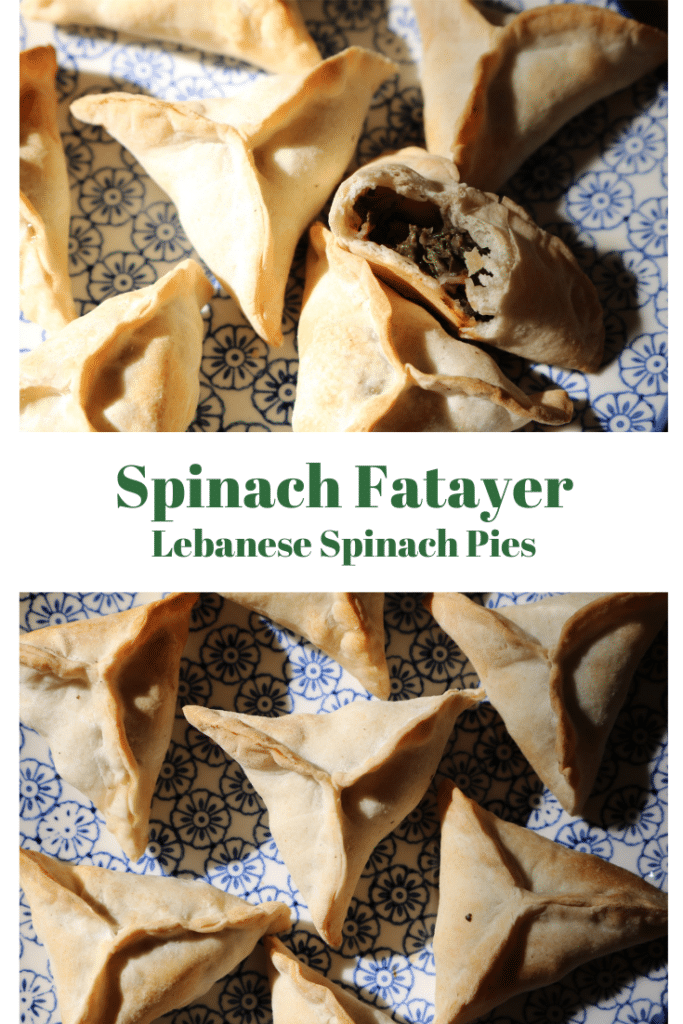 If you make any of our recipes let us know how it went by giving us a star rating below.
We have a lively Facebook group where we post frequent recipes and discuss Lebanese cooking in general, as well as a handy Pinterest page where you can save all of your favourite Zaatar and Zaytoun recipes!
You might also like these other recipes from the Zaatar and Zaytoun collection: