This is a quick and easy mashed potato side dish that goes well as a side or part of a mezze.
You can prepare the cumin herb mix and refrigerate it to use when required.
I have already done a cumin tomato herb version and it is practically the same except I don't like to add bulgur wheat to this one because I feel the potato is starchy enough.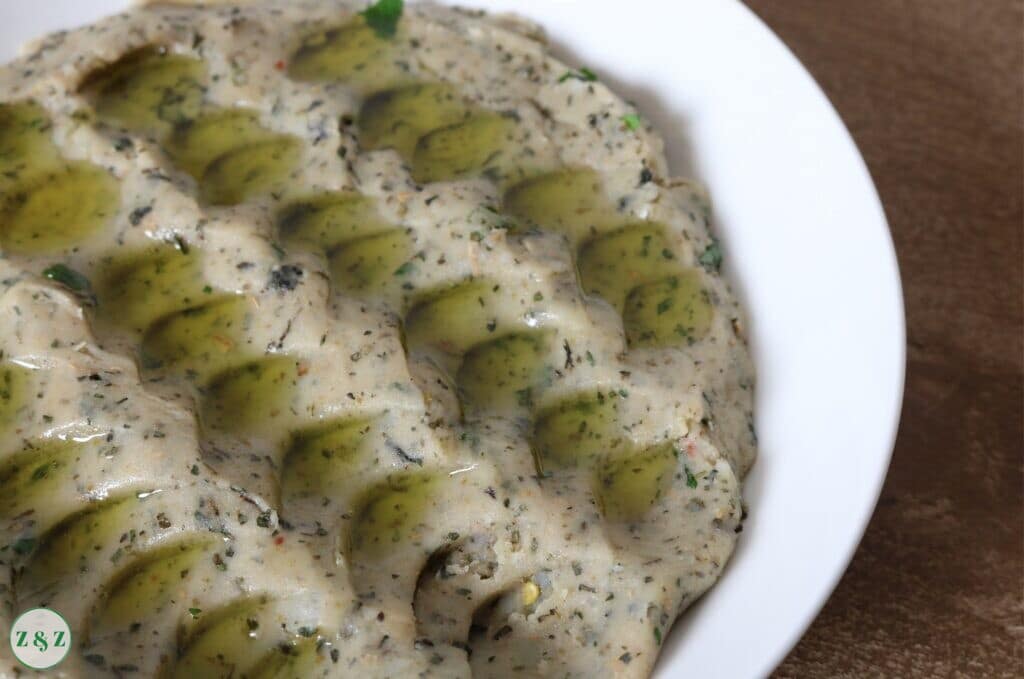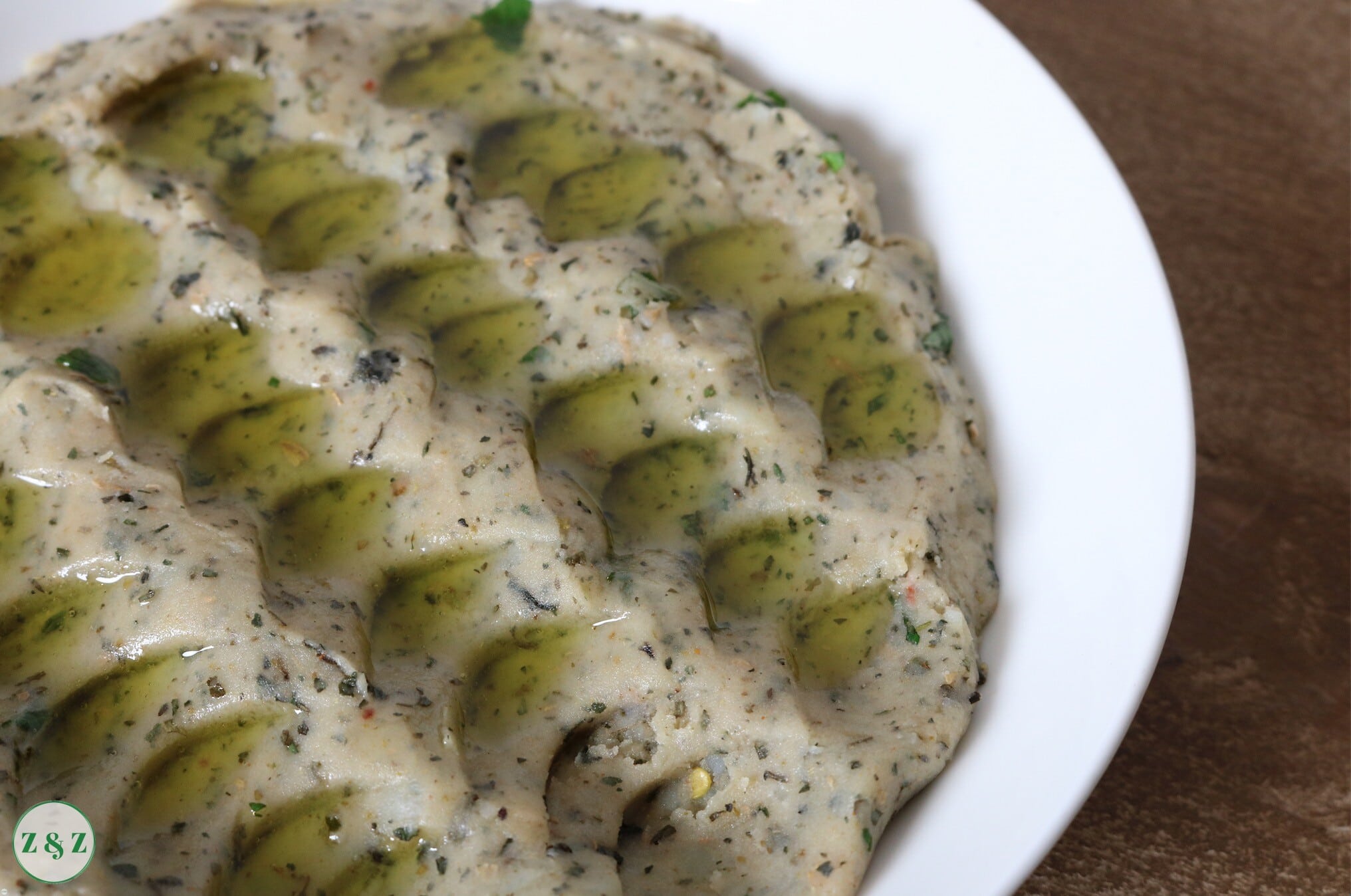 That said, some people add bulgur wheat which then makes it a kind of kibbeh.
It could even be baked or topped with cheese or sliced boiled eggs, the options are endless but I exist to show you the basic way and you can embellish all you want 😊
This Lebanese style mashed potato is not like the western one with milk and butter that favours no lumps, sometimes I even roughly crumble the potato with a fork to give it some texture because it's not baby food so don't be too precious about lumps.
I like using a good waxy potato like Yukon Gold which is perfect for mashing. You can buy Kamouneh (Kibbe spices) from Middle Eastern shops or make your own with my recipe here.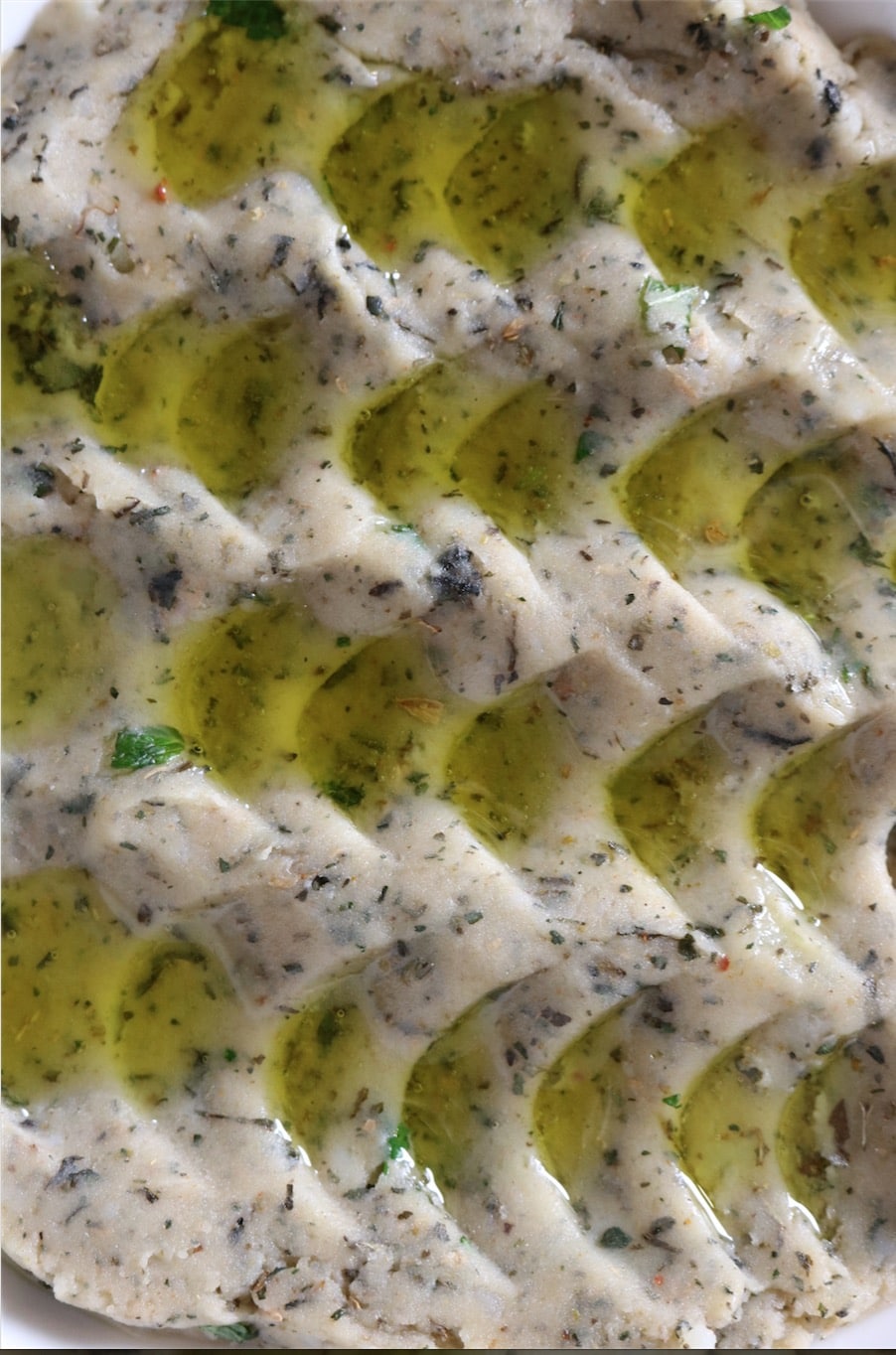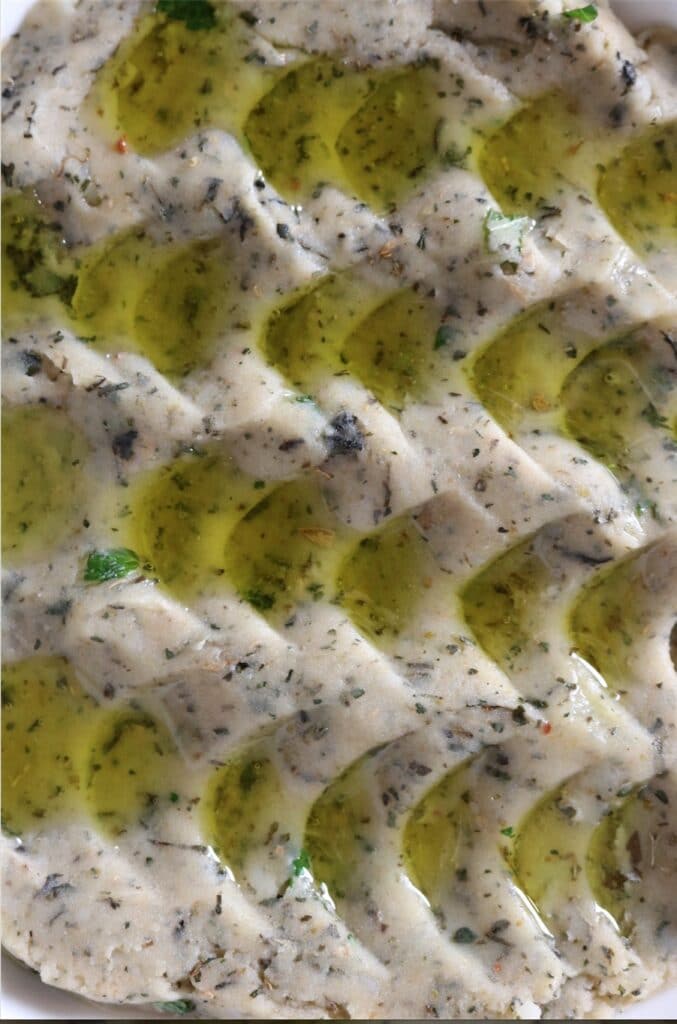 The additional herbs used are usually seasonal but I think fresh mint and basil are the best options.
The golden finishing move is to use the very best olive oil you have and don't be afraid to be liberal with it.
Use the back of a spoon to make pretty indents just like your grandmother would and serve warm.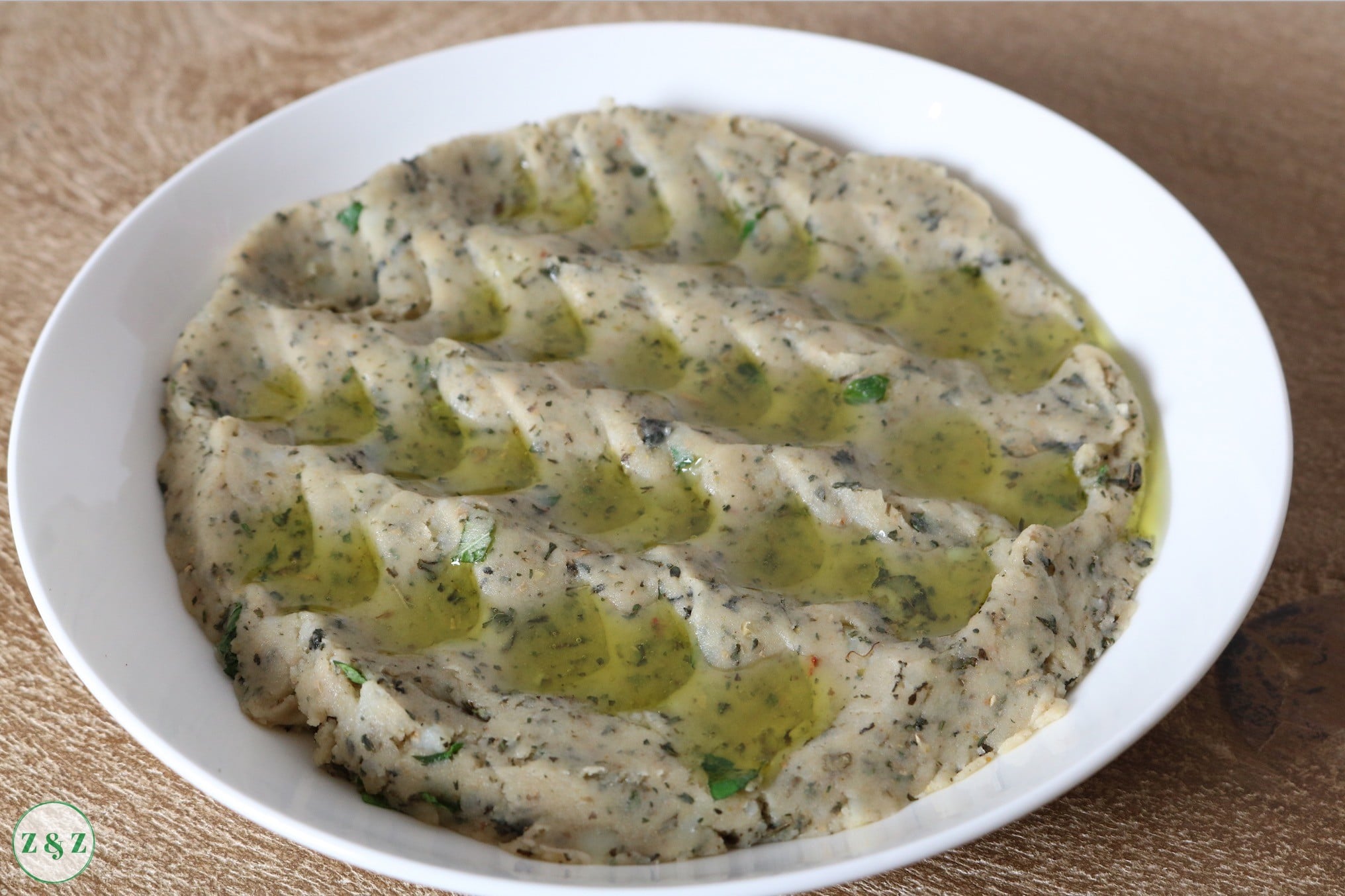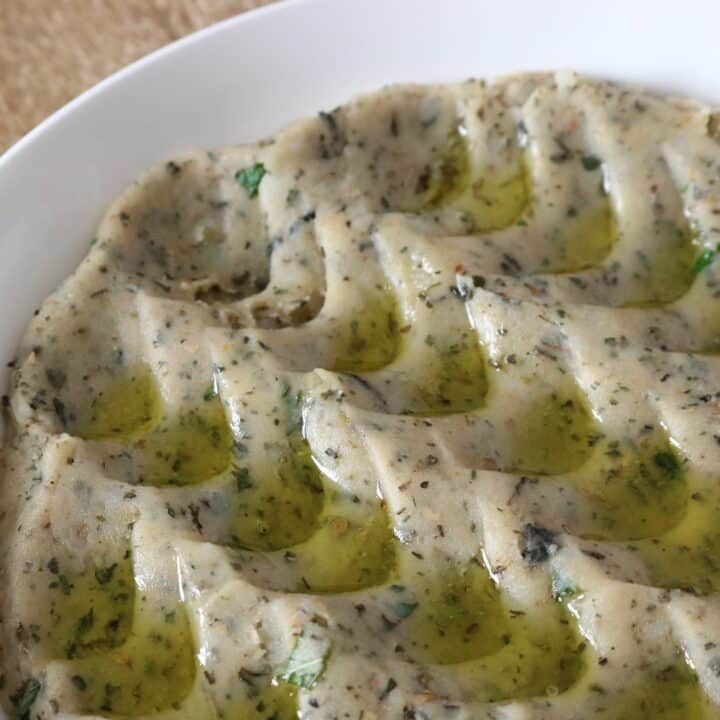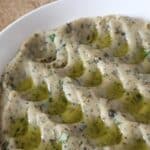 Potato Kibbeh Kamounet Batata)
Cumin and Herb Mashed Potato
Ingredients
4

medium sized potatoes

1

tablespoon

of Kamouneh spices

1

teaspoon

of dried mediterranean herbs

½

tablespoon

of salt

Pinch

of dried chilli flakes

Pinch

of black pepper

Pinch

of sumac

Approx 6-7 mint leaves

Approx 10-15 basil leaves

Extra virgin olive oil
Instructions
Boil the potatoes until done

Peel the skins and mash with the back of a fork

Add the Kamouneh, dried herbs, lemon zest, salt, black pepper, chilli flakes and sumac

Finely chop the fresh herbs and add with a drizzle of olive oil

Adjust the seasoning to your liking

Serve in a plate, indent the surface with the back of a spoon

Drizzle well with extra virgin olive oil
Recipe Notes
If you do't have kamouneh spices, substitute it for for ¼ teaspoon cumin + ¼ teaspoon black pepper + ¼ teaspoon cinnamon.
If you make any of our recipes let us know how it went by giving us a star rating below.
We have a lively Facebook group where we post frequent recipes and discuss Lebanese cooking in general, as well as a tiktok page.
You may also like these recipes from the collection: