Kafta in tahini sauce is a great one pot dish that comes together in no time. My version is light and zingy and won't leave you feeling heavy.
The onion and pine nuts give all kinds of savoury and you can either eat this with rice or scoop up with flat breads.
I've also posted fish in tahini and eggplant in tahini, and with this version you will be the Master of all tahini dishes.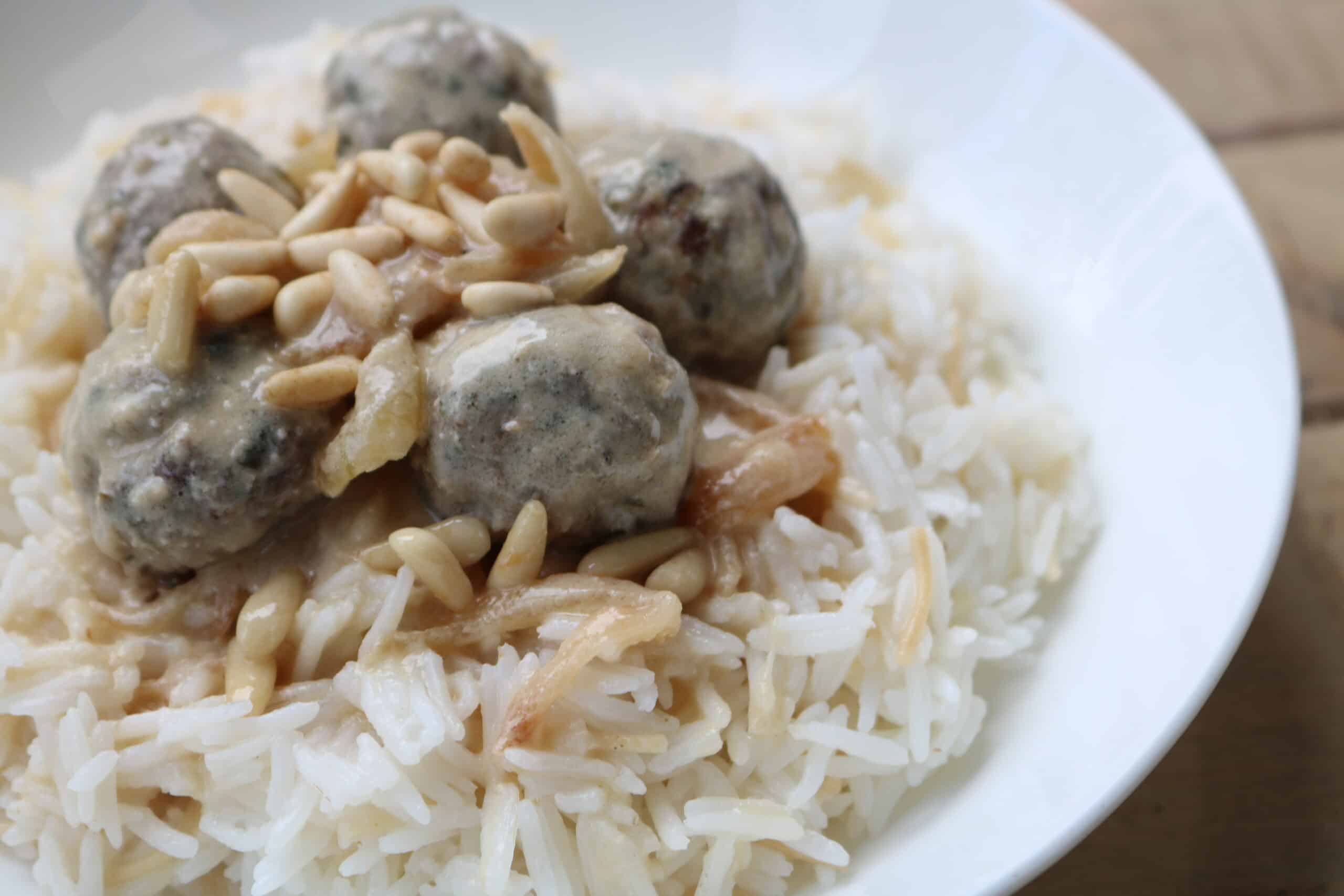 Jump to:
Ingredients
My kafta recipe is also one of the most popular on our website and I will post it here again to save you opening a million pages.
I've used beef kafta here as I find it less fatty although you can use lamb or even a mixture of both.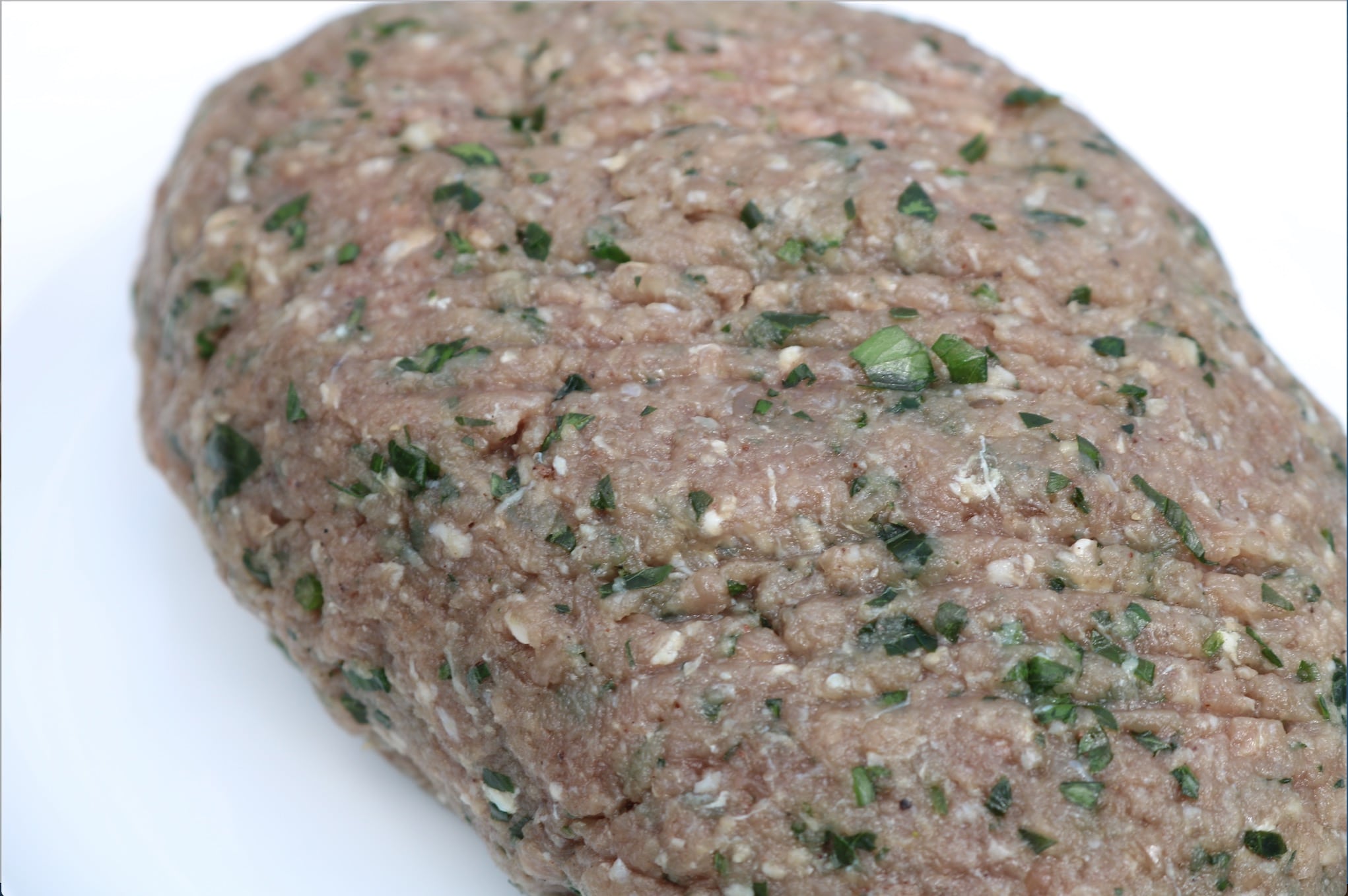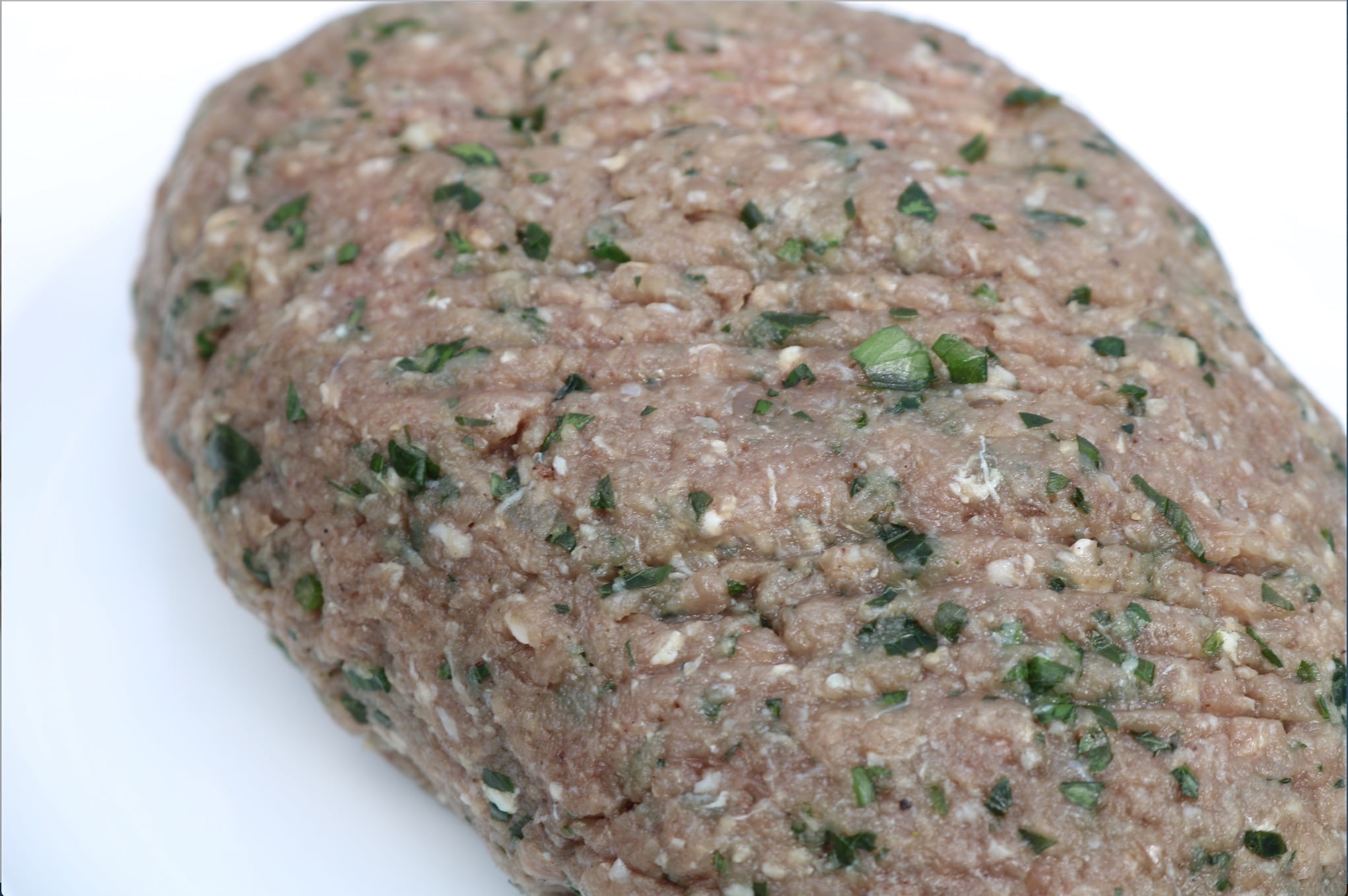 Kafta is basically made up of:
Using a food processor makes your life much easier when making kafta. Alternatively, if you live in an area with a very good Middle Eastern butcher, they can save you a lot of trouble.
Instructions
I like this recipe as it has only a few steps and takes no more than half an hour to cook once you've made the kafta. The rough steps are as follows: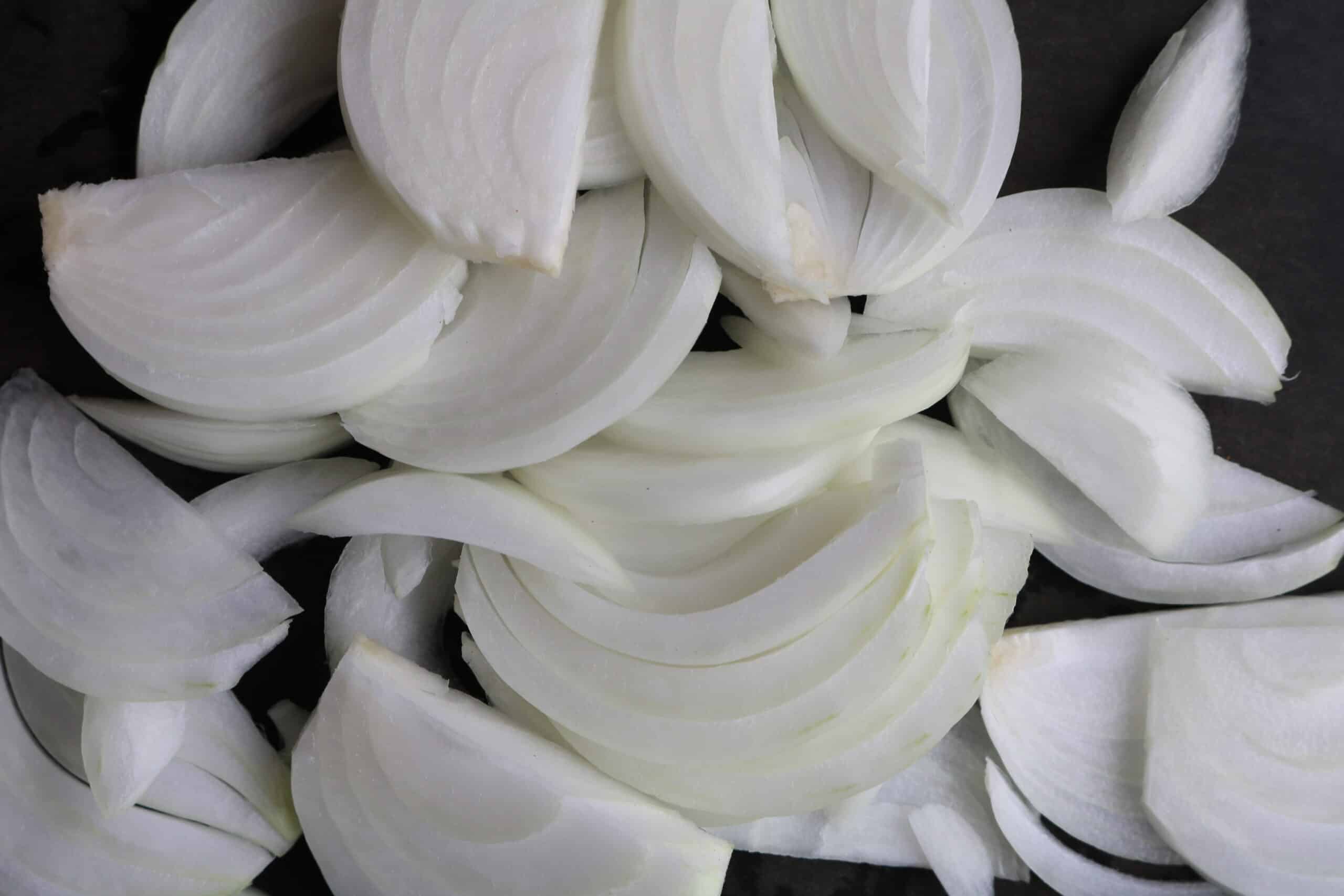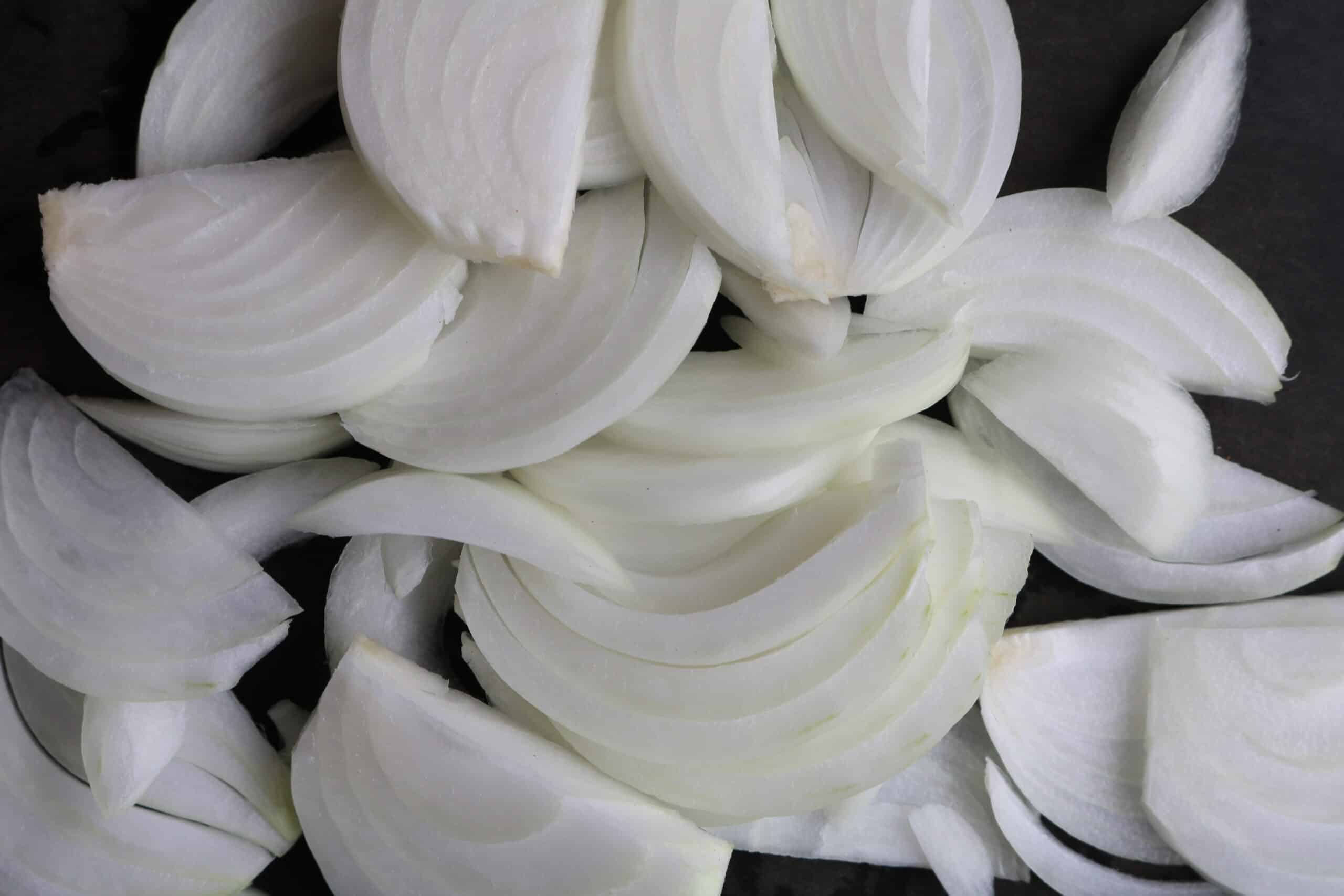 Start with a large onion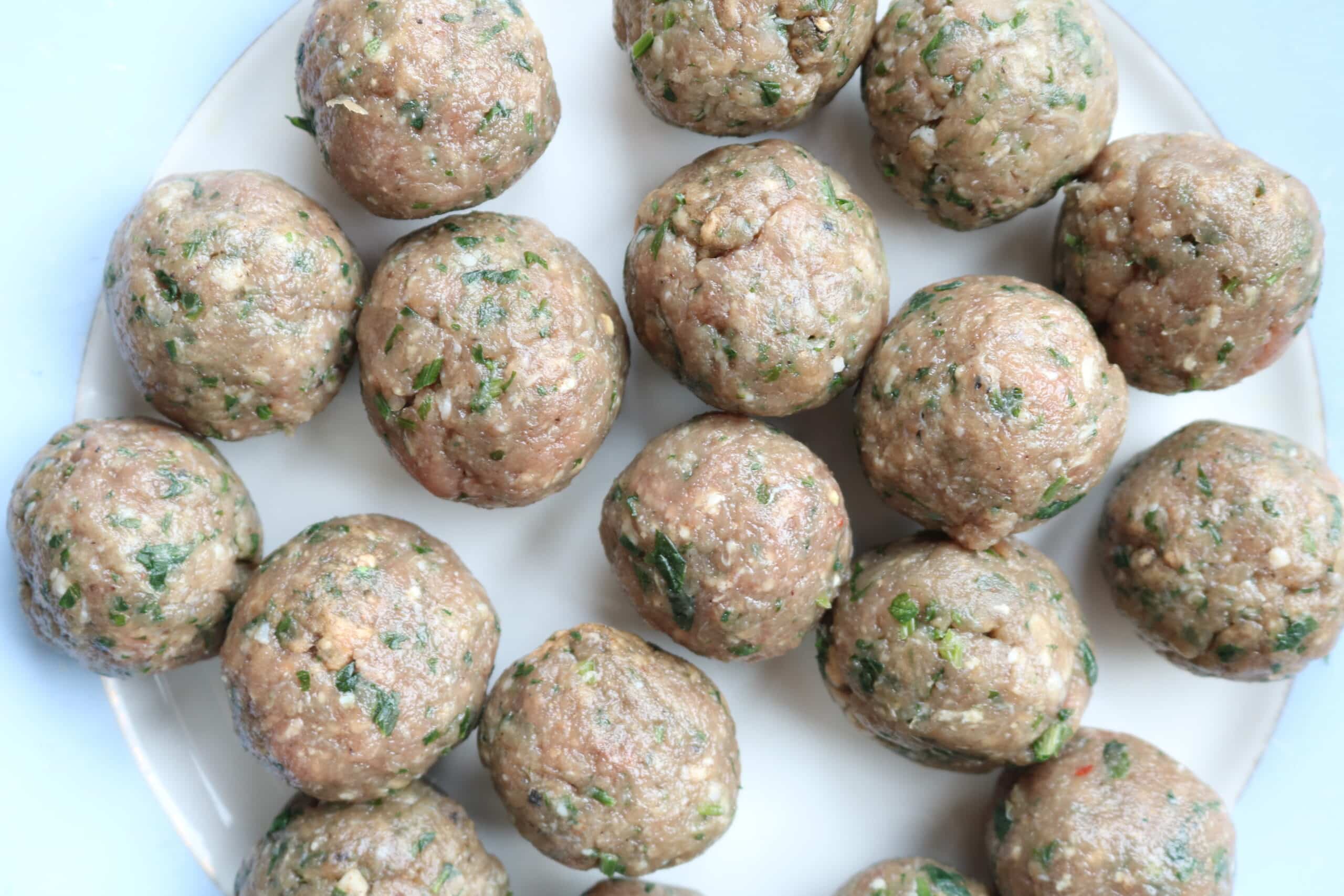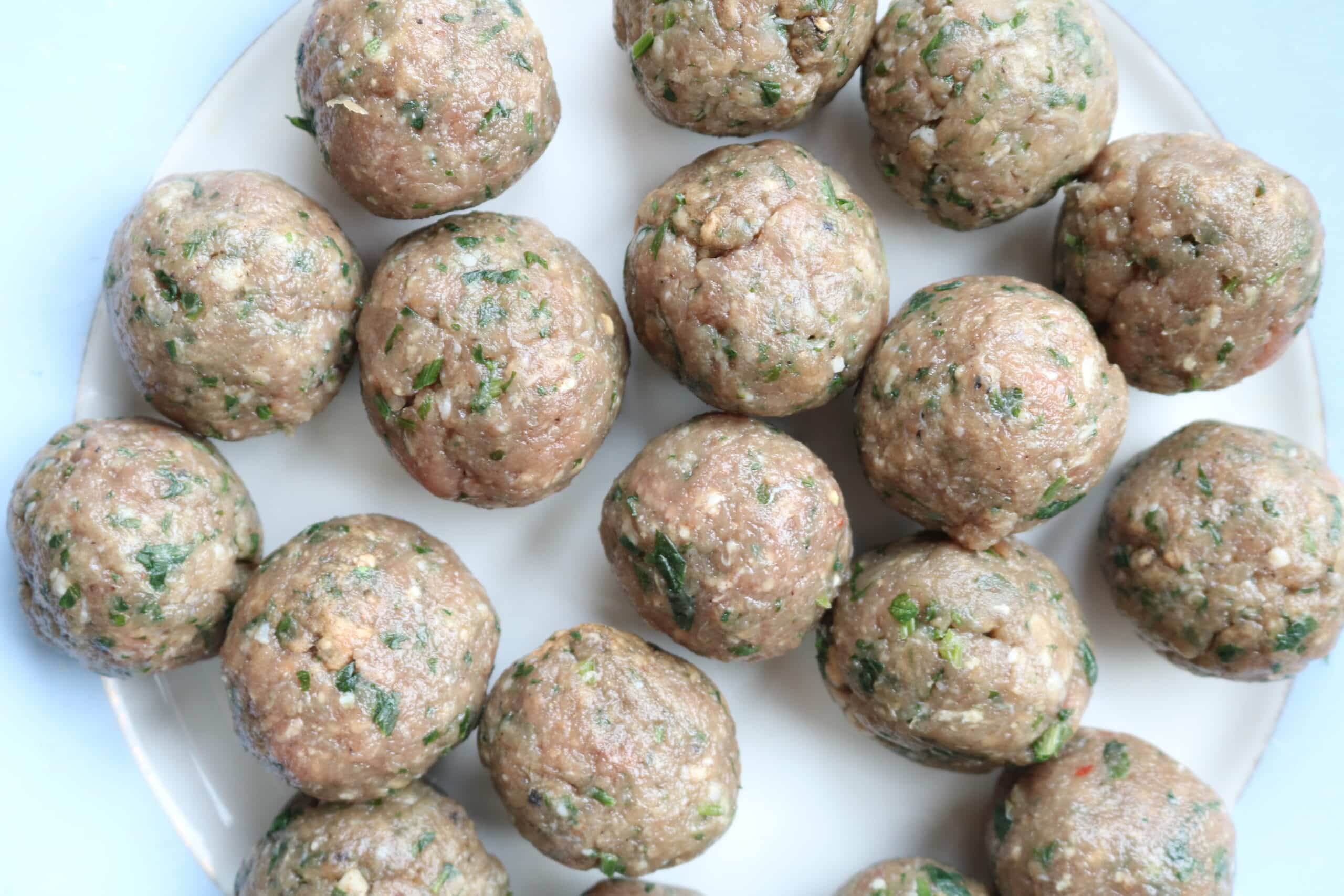 Shape the kafta into golf sized balls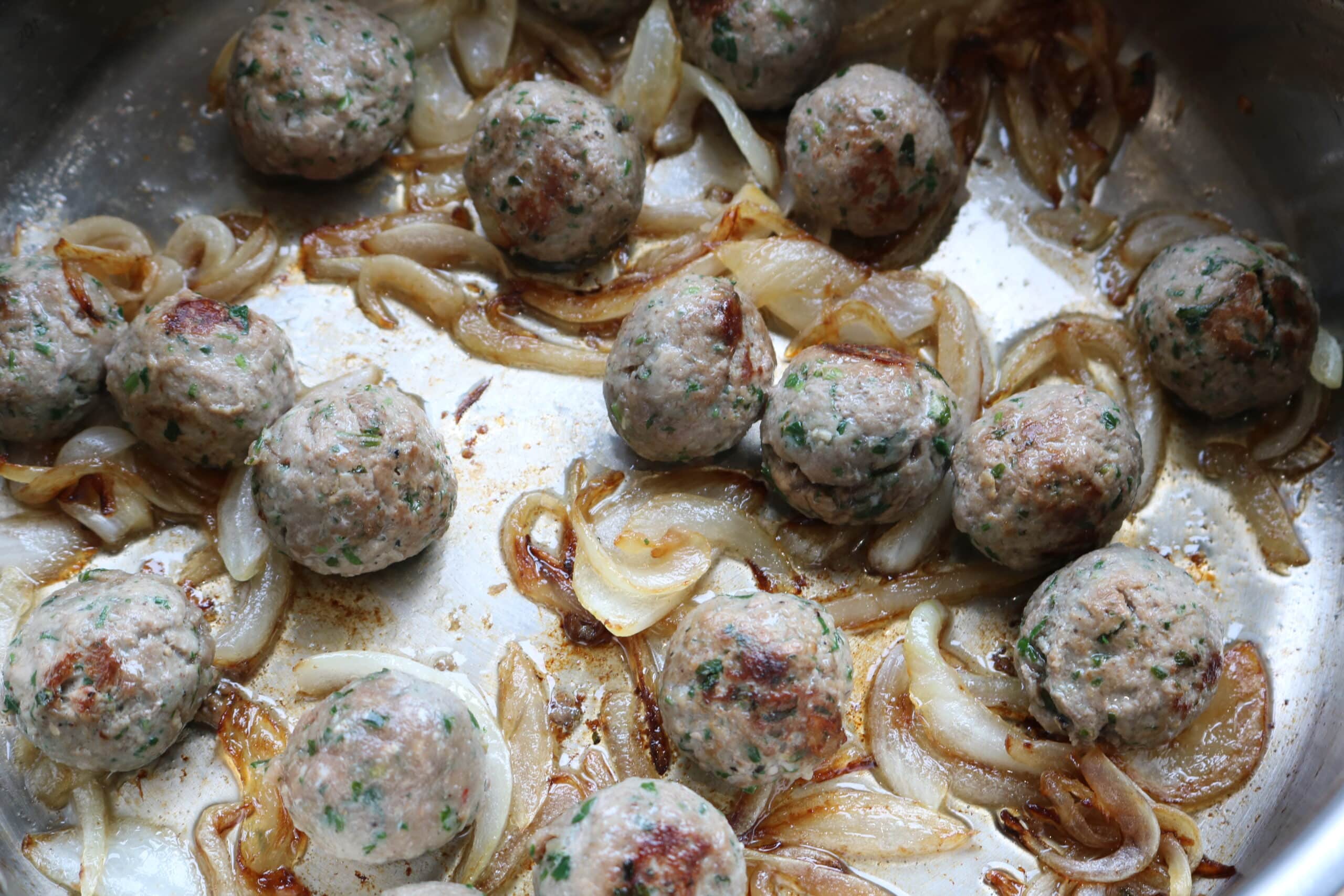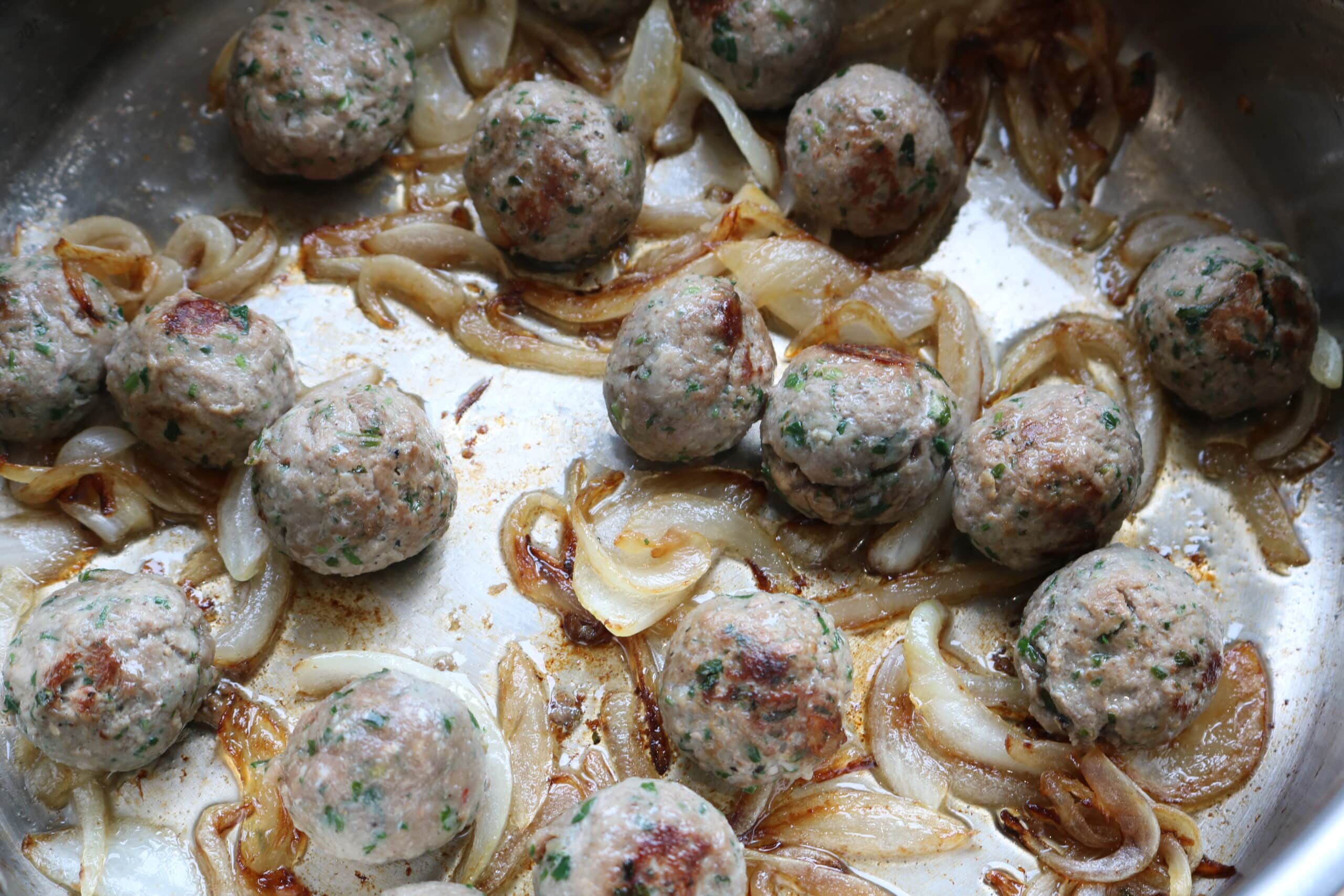 Sauté the kafta with the onions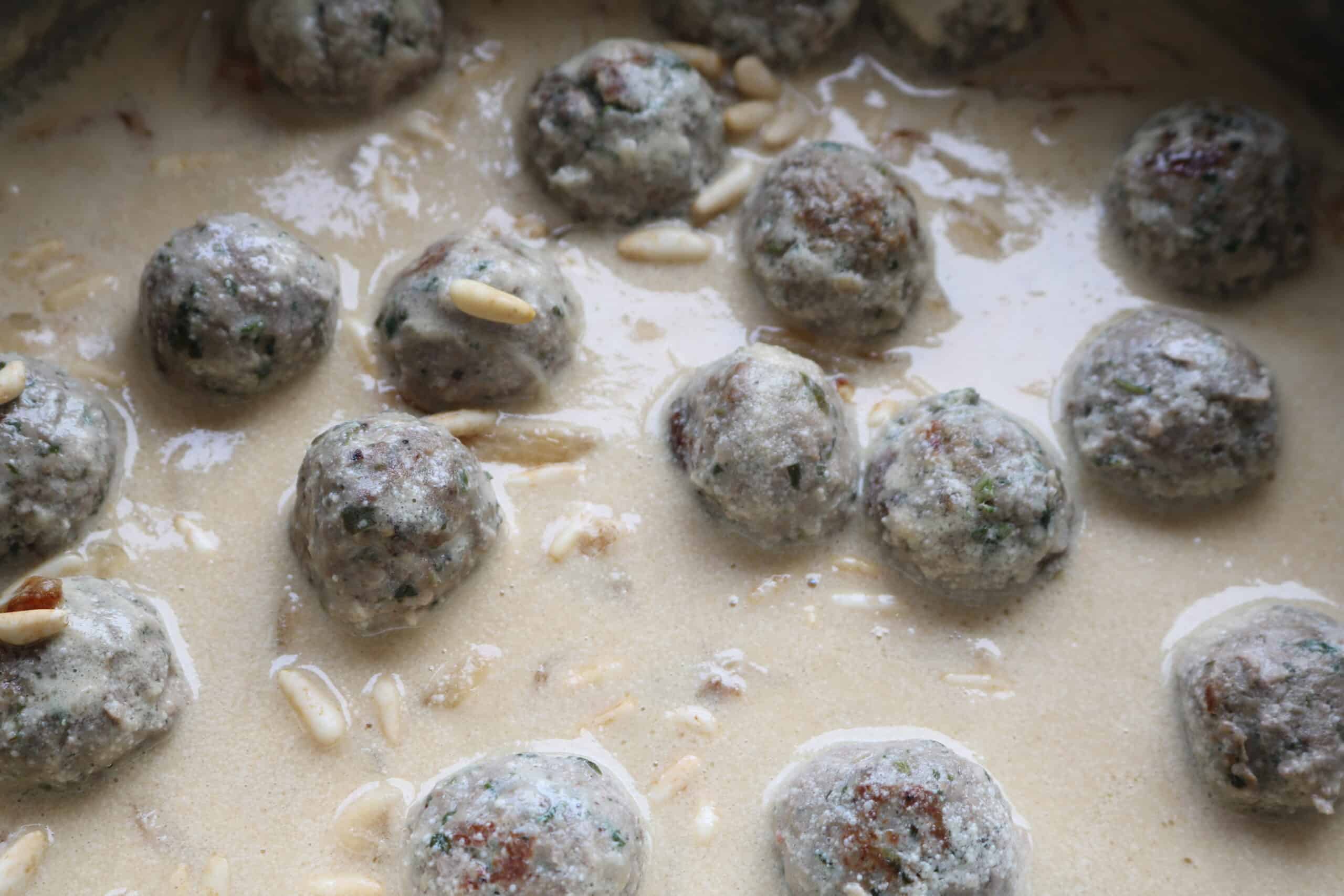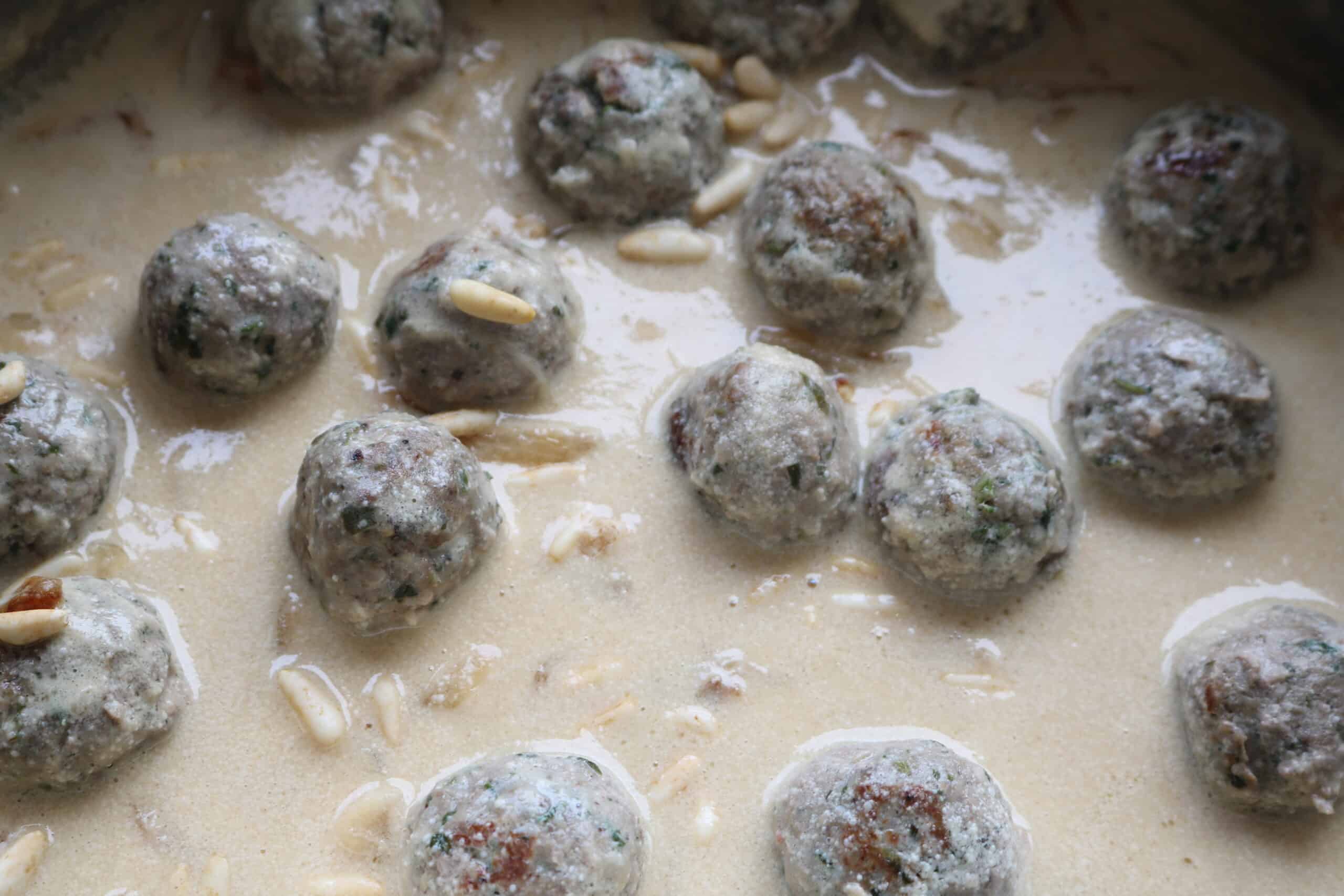 Add the tahini sauce and warm through
You only need to simmer the kafta for about ten minutes and you're done.
Storage
You can store this dish in the fridge for up to three days. You can also freeze for a few months.
To heat up the next day, you might need to add a splash of water. Ten minutes on low heat should be enough to revitalise.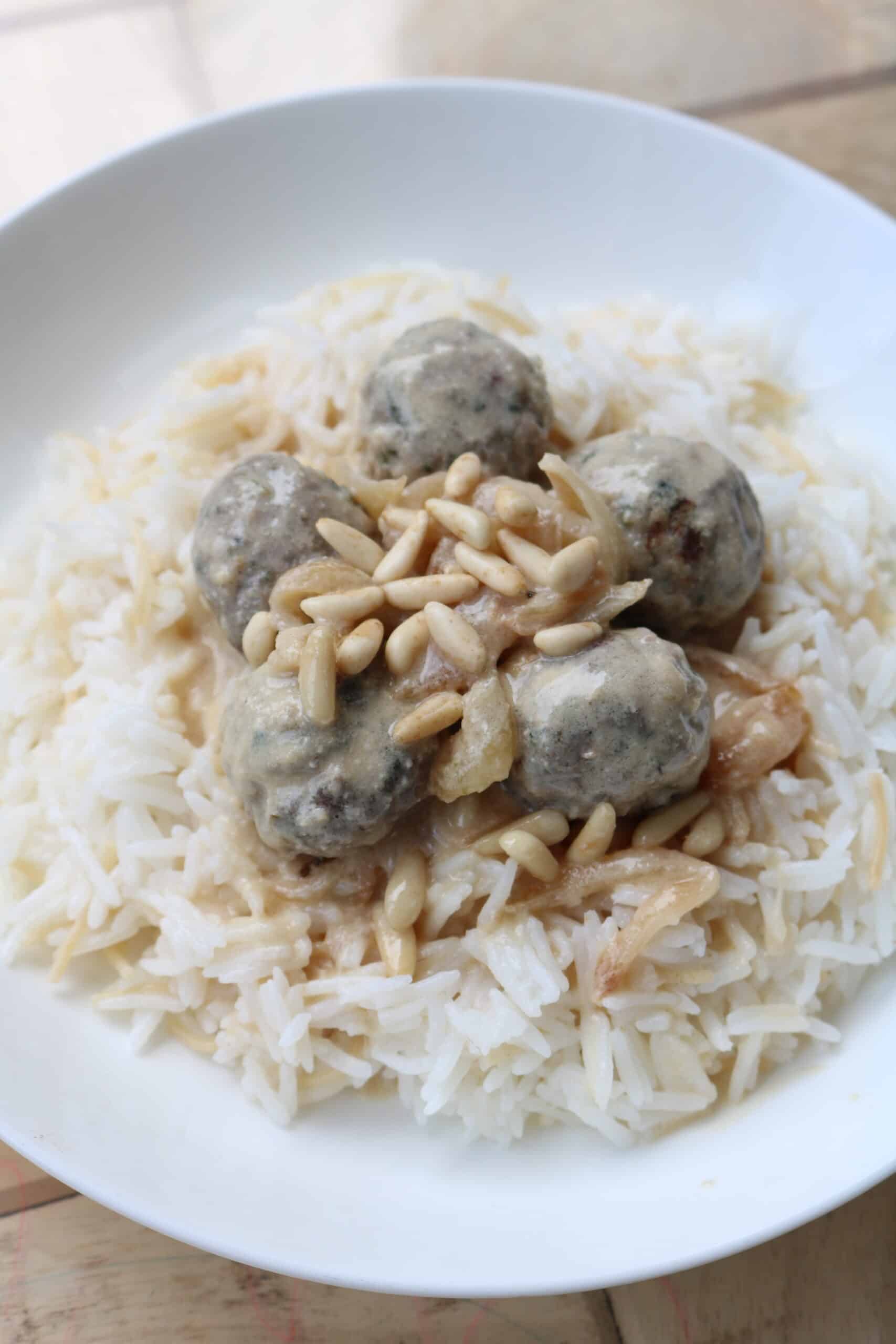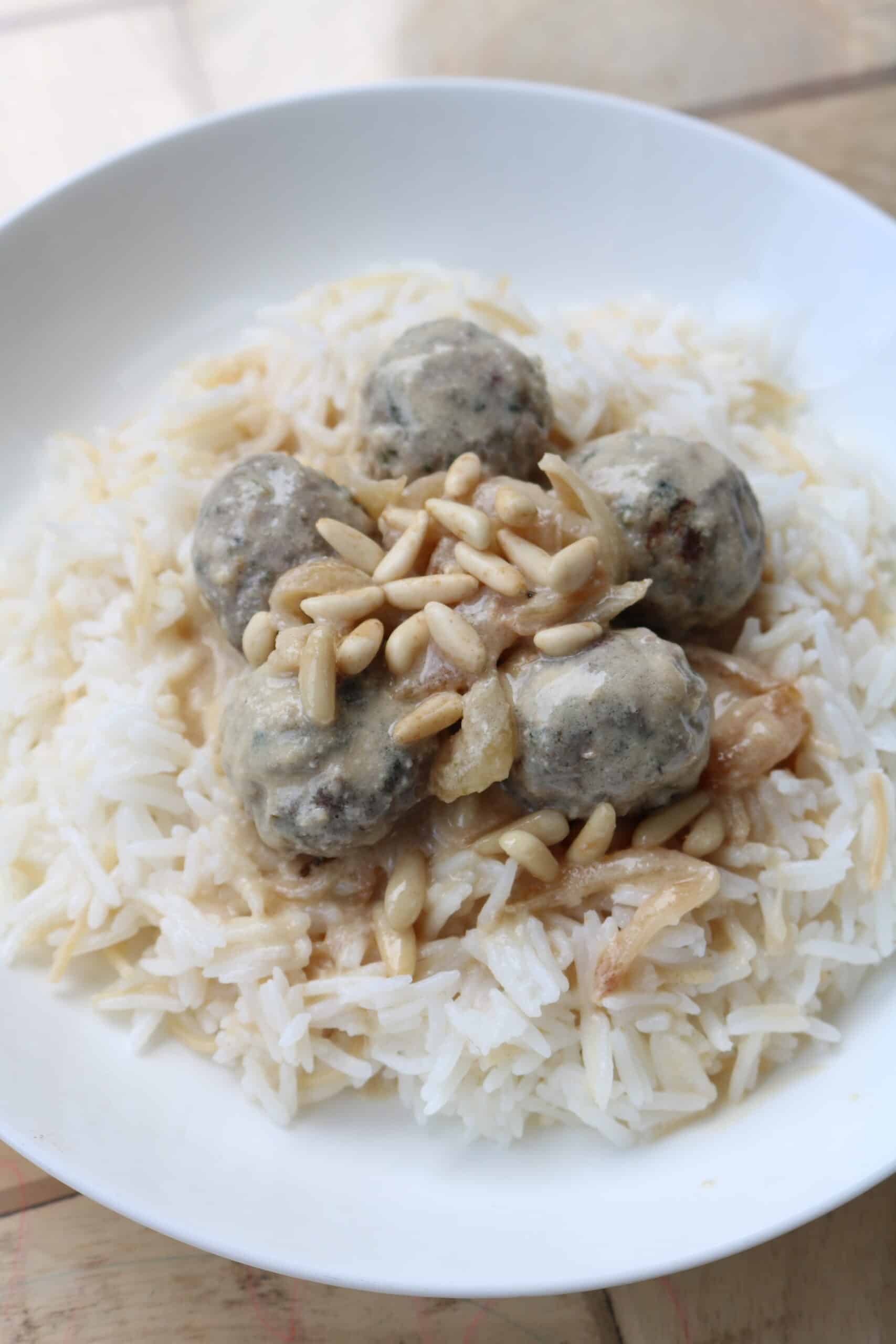 Top tips
The tahini sauce is much lighter than the one for sandwiches as it will thicken when cooked, and even more when cooled.
This means that it will take slightly longer to come together, just keep stirring stirring vigorously for about five minutes until it combines and doesn't look split.
If you don't make sure the sauce is combined before you add to the kafta, it will then split and separate when you cook and look wrong, so don't lose patience.
Lightly toast the pine nuts before you start so they'll be ready to sprinkle on at the end.
The absolute most important part of this dish is to make sure the sauce is lemony and not dull. I used two whole lemons and you can even squeeze a bit more at the end.
📖 Recipe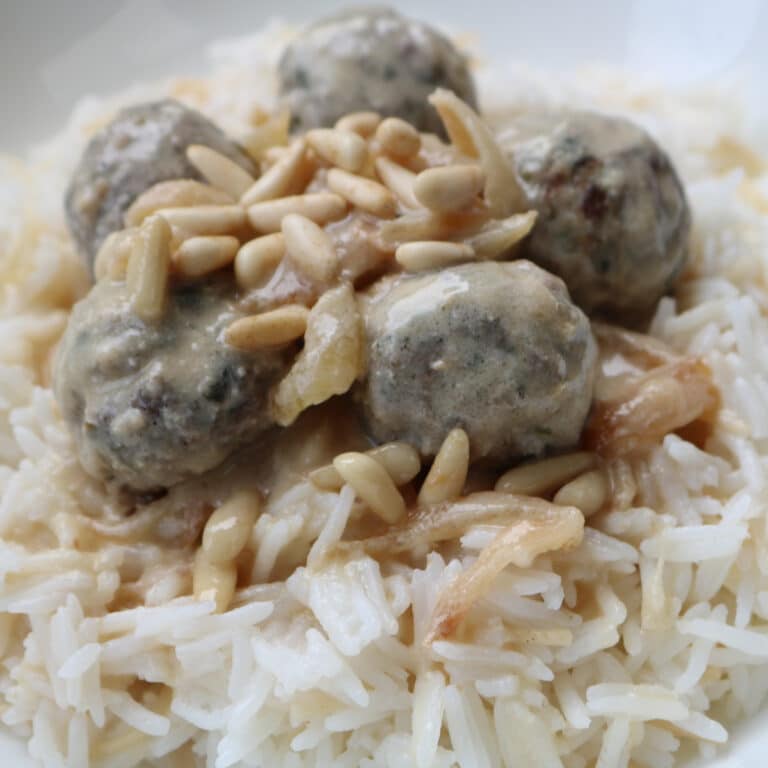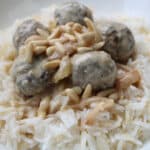 Kafta in tahini
Kafta in a light tahini sauce topped with pine nuts
Ingredients
For the kafta
500

g

ground beef

1

medium onion

handful of parsley

approx 1 cup

¼

teaspoon

black pepper

1

teaspoon

seven spice

¼

teaspoon

salt

(good pinch)
For the tahini sauce
½

cup

tahini

½

cup

lemon juice

(2 lemons)

1

cup

water

½

teaspoon

salt
Other
1

large onion

sliced into ribbons

handful pine nuts
Instructions
To make the kafta
In a food processor, finely chop the onion and parsley

Add the ground beef, spices, salt to the parsley and onions and run through the food processor until it clumps together

Using your hands, pinch off a section and roll into golf sized balls

Slice the large onion into ribbons and sauté in a good drizzle of mild olive oil until golden

Add the kafta balls to the onions and brown, turning gently for about five minutes
To make the tahini sauce
In a bowl add the water, tahini, lemon juice and salt and stir vigorously until well combined. Be patient and keep stirring, adding a little extra tahini if it needs

Taste the tahini sauce if it needs any extra lemon, salt or water. The consistency should be not be too thick

Pour the tahini sauce on the kafta balls and increase the heat to medium until it starts to boil, then reduce the heat and simmer for around ten minutes
To assemble the dish
In a non stick pan, lightly toast the pine nuts for a few minutes and sprinkle over the kafta when done

Serve with rice or flatbreads
Recipe Video
If you make any of our recipes let us know how it went by giving us a star rating below.
Check out our Youtube page for full video tutorials, our Facebook group to discuss Lebanese cooking, as well as our tiktok page for quick tips.
You may also like these recipes from the collection: