Lebanese people love meat pies so much, we don't just have one recipe but several that came in all sorts of shapes and sizes.
Here at Zaatar and Zaytoun we have summarised three of the most popular meat pies for you all in one place.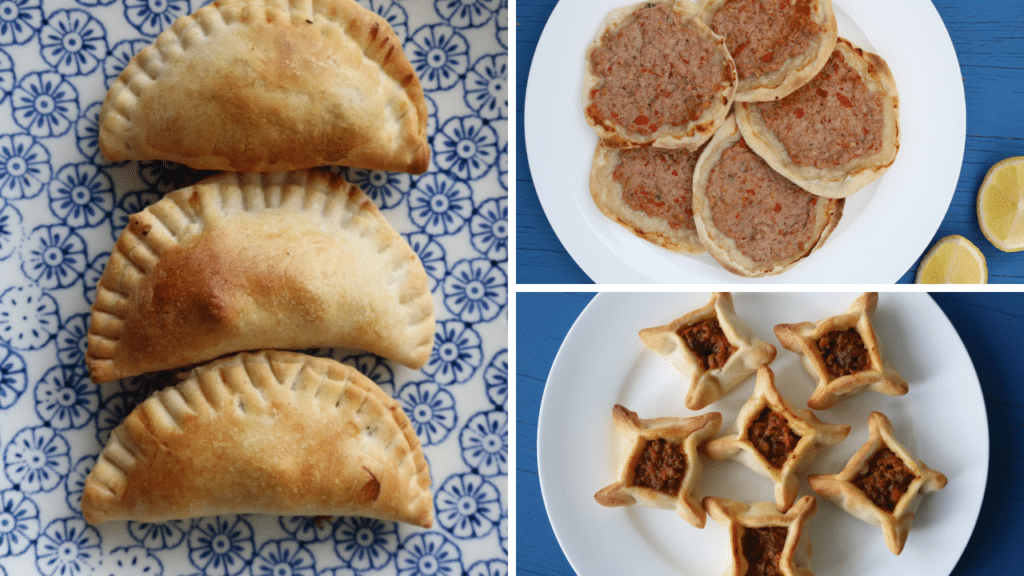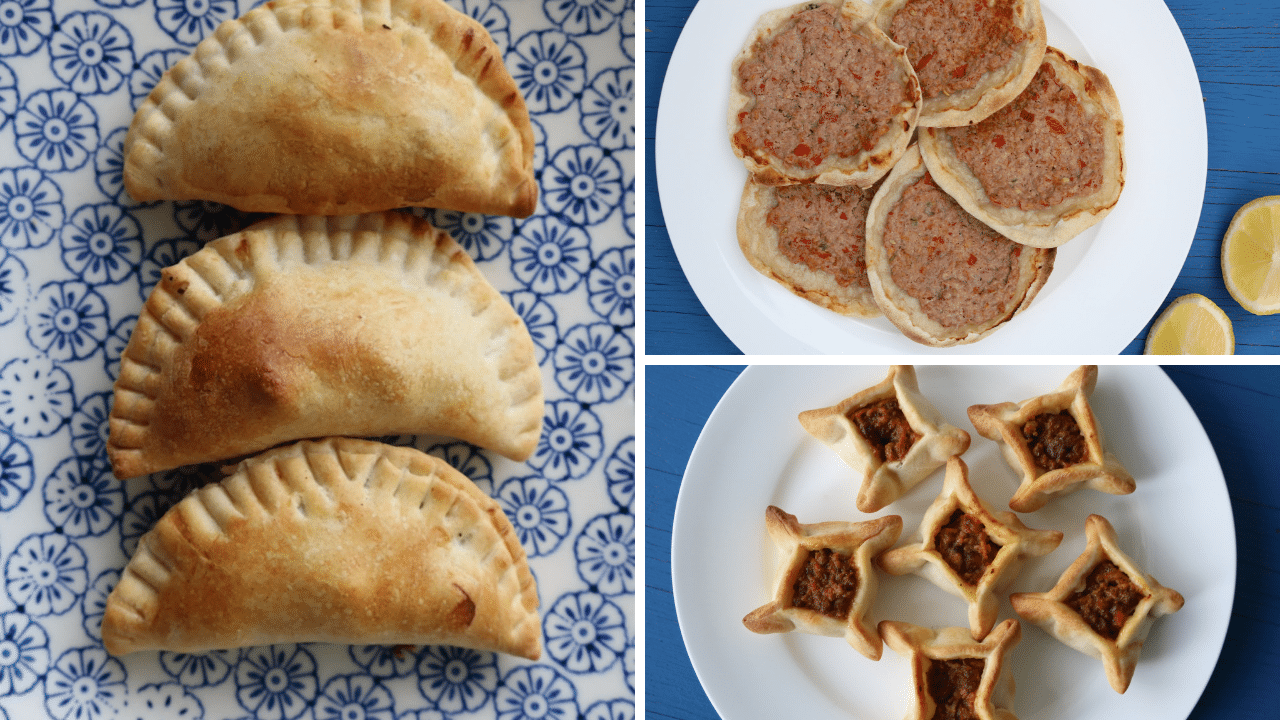 Sfeeha
There is the little tiny bitesize meat pie known as a 'sfeeha'.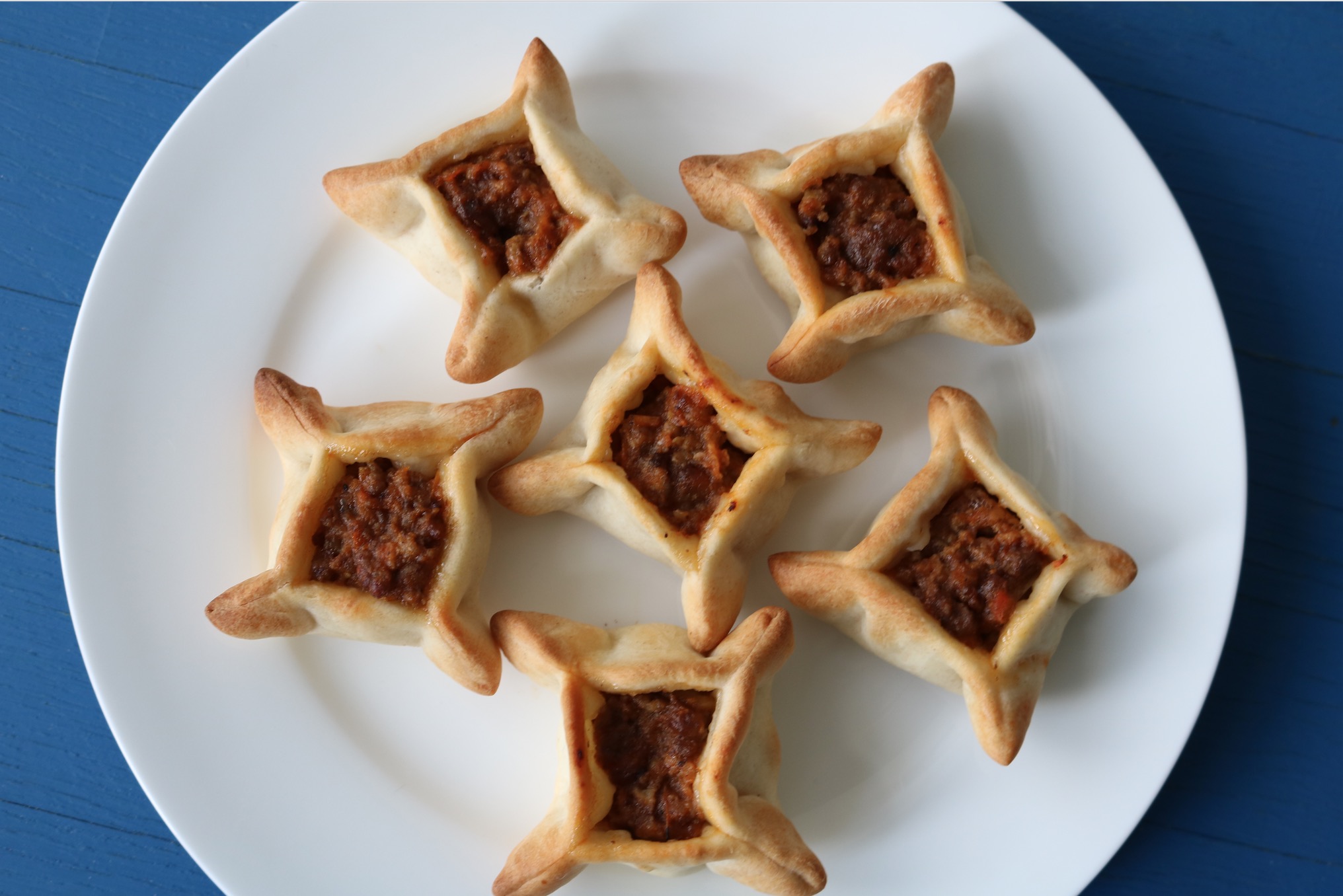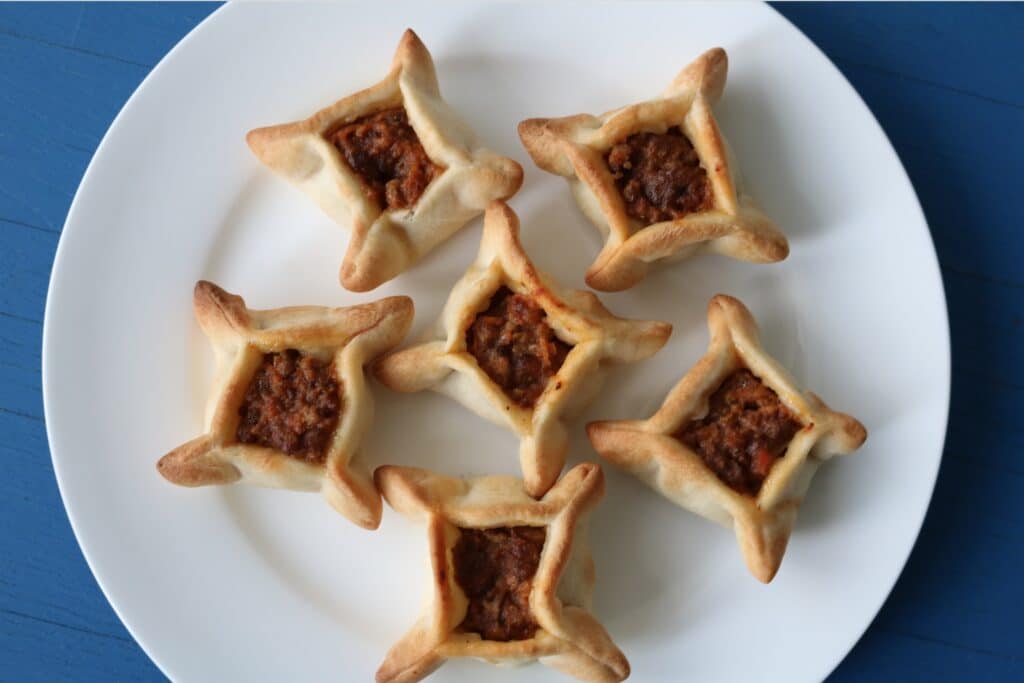 These are traditionally made into squares and the area of Baalbeck is famous for them, producing 'sfeeha baalbeckiya'.
Sfeeha are usually made with lamb meat and can contain a little tomato and spices.
For the full sfeeha recipe click here.
Lahm bi Ajeen
These are the flat open meat pies and are very easy to make. Lahm bi ajeen are usually made with beef.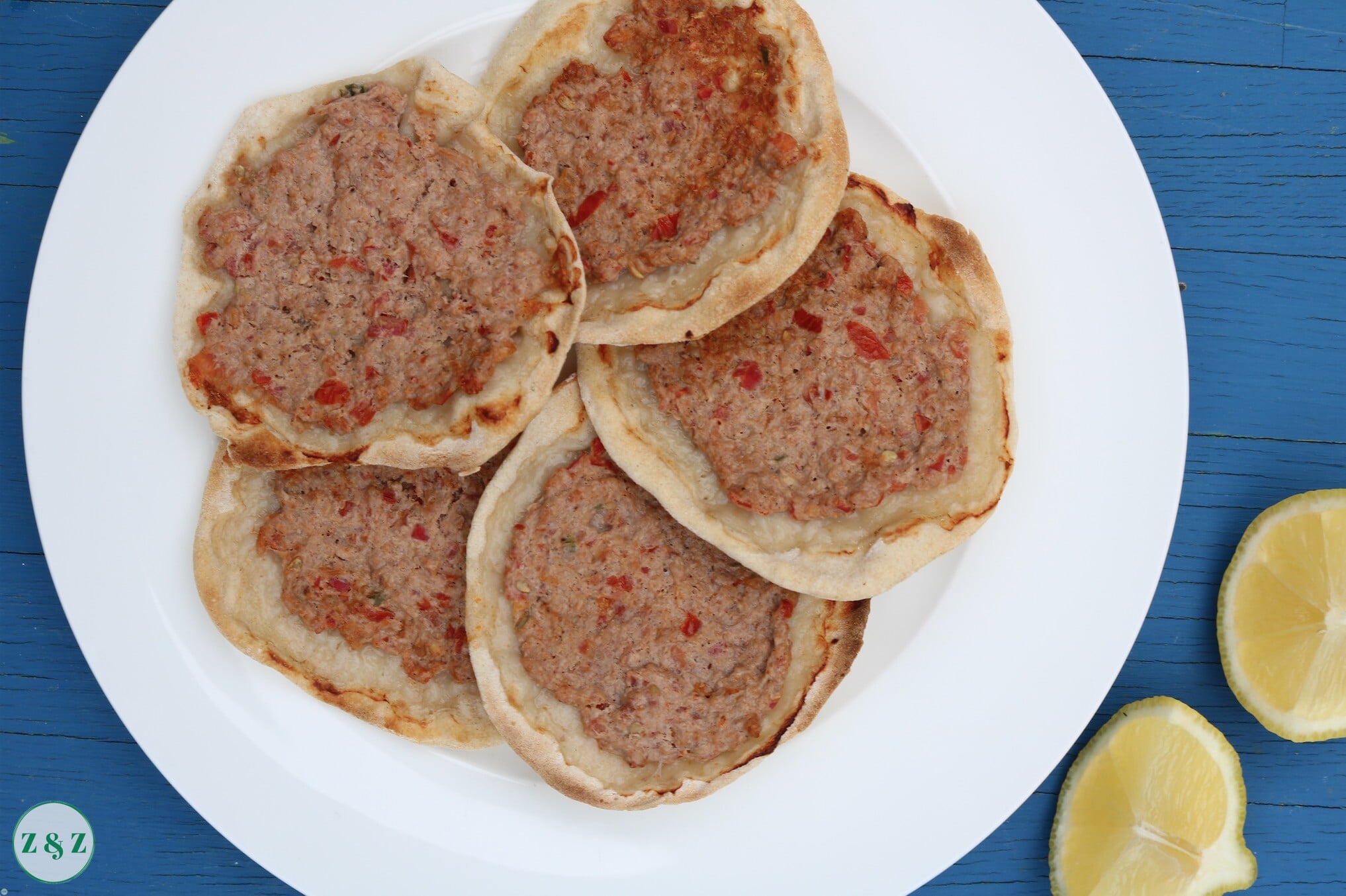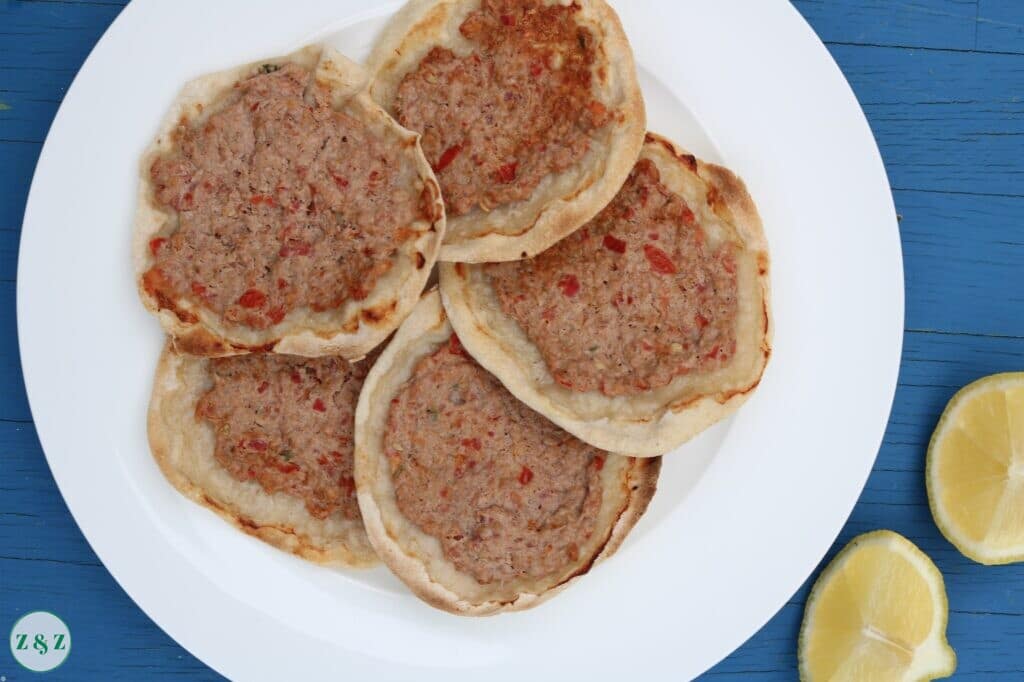 It's a good one to try if you are starting out and these meat pies contain onion and tomato and of course some seven spice.
I like to add half a chilli to my lahm bi ajeen which gives it a nice kick.
Lahm bi ajeen are traditionally served with lemon wedges which are drizzled at the very end just before you take a bite which stops the pastry going soggy.
For the full lahm bi ajeen recipe go here.
Sambousek Lahme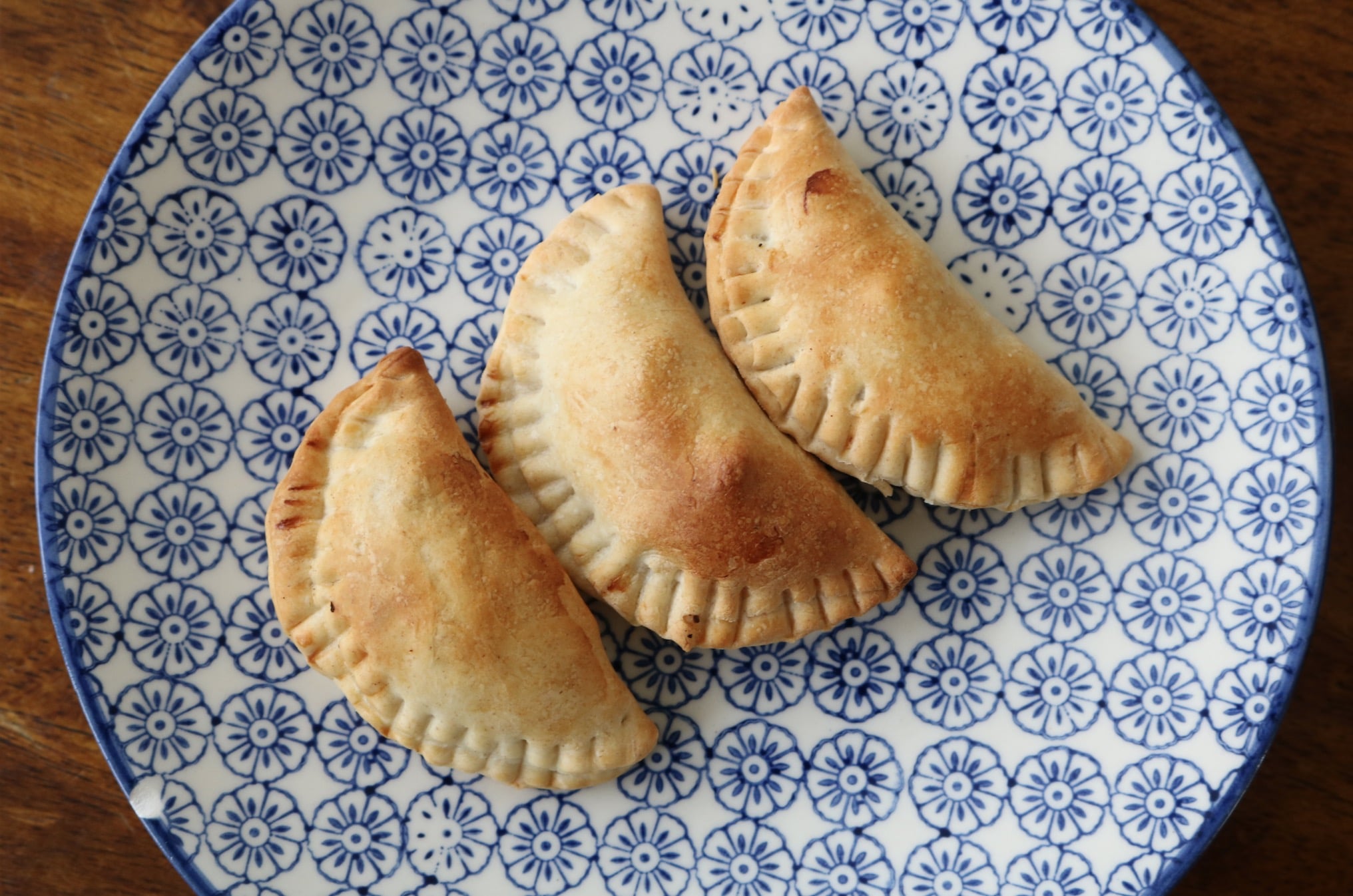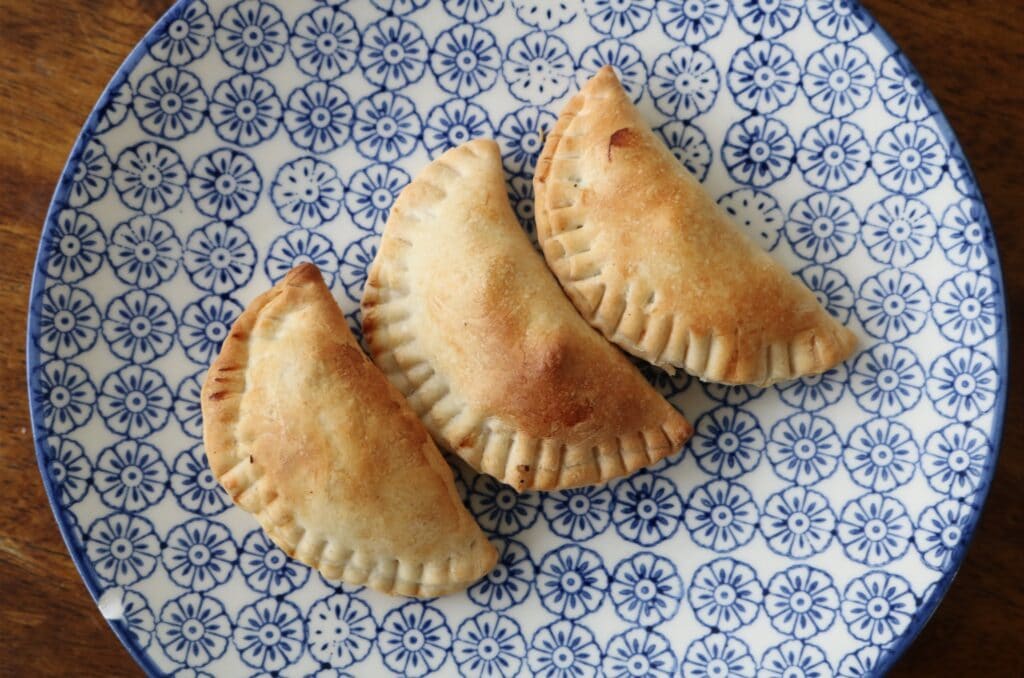 Sambousek are closed meat pies and you can either bake or fry them as you please.
As they are not open, the filling is pre-cooked so nothing is left raw.
It's a good idea to drain the tomatoes a little and remove any excess moisture, to avoid soggy bottoms 😂
Sambousek can be crimped using either a fork or one finger to fold over the edges. See video below.
For the full sambousek lahme recipe go here.
Top tips for making Lebanese Meat pies.
Use the best quality meat you can afford as this will make all the difference. Also, take out the meat from the fridge around half an hour before to let it come to room temperature.
The dough is made using a little milk mixed with the water to make it richer. Make sure you use lukewarm milk so the yeast is activated nicely.
Lebanese meat pies aren't super spicy so add little amounts of spice. If you are chilli ad, use half a chilli first and see how spicy it is before you add the rest.
If you don't mind a little raw meat, have a taste of the mixture and adjust the seasoning as necessary. Getting the salt and pepper just right goes a long way in meat pies.
So there you have it, three of the most popular Lebanese meat pies recipes. Try some and let us know how it went via our social media channels
We have a lively Facebook group where we post frequent recipes and discuss Lebanese cooking in general, as well as a handy Pinterest page where you can save all of your favourite Zaatar and Zaytoun recipes.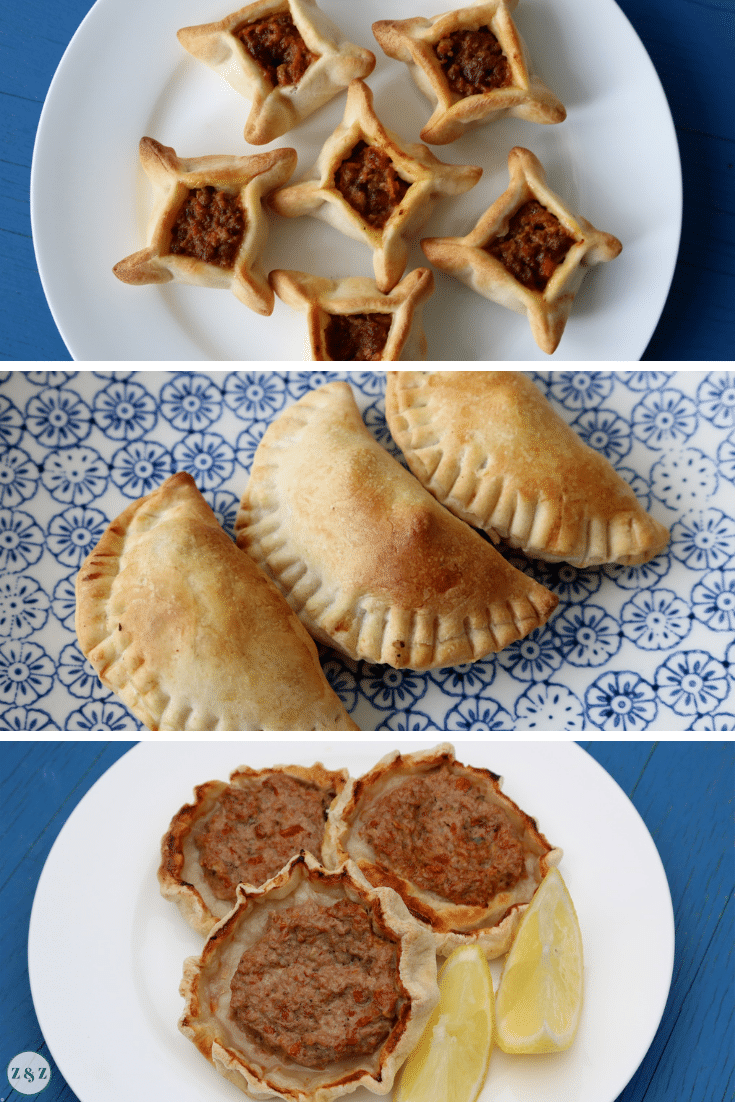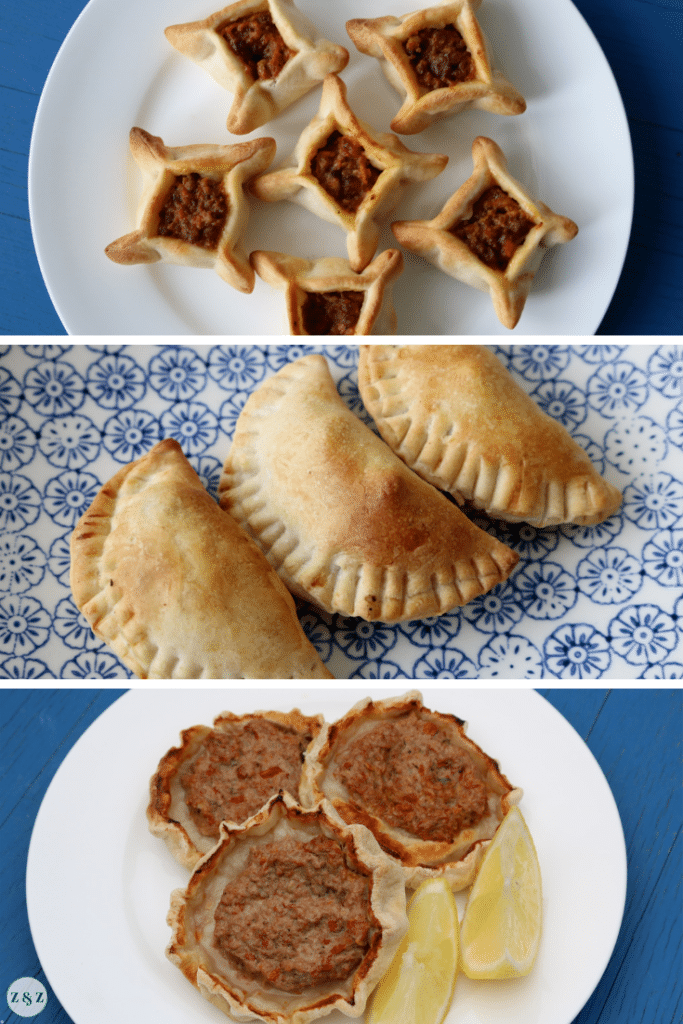 You might also like these recipes from the Zaatar and Zaytoun collection: