Hindbeh memories
Hindbeh was one of the first foods I learnt to make when I left home. I was staying in Beirut in the springtime. I used to go to this local grower who had a small hindbeh field right in the middle of Beirut.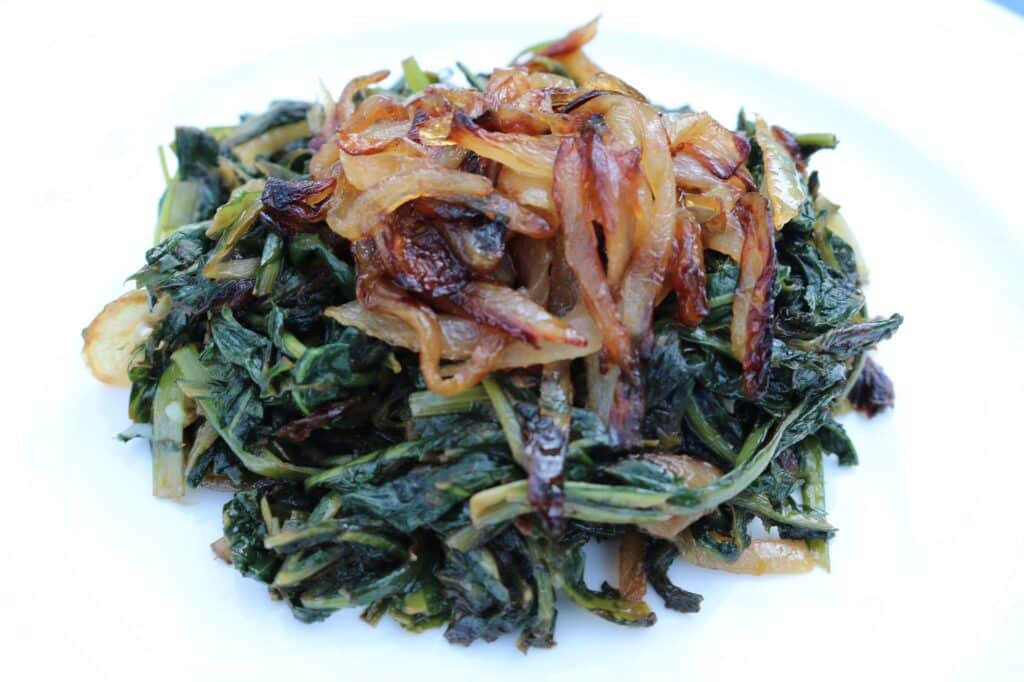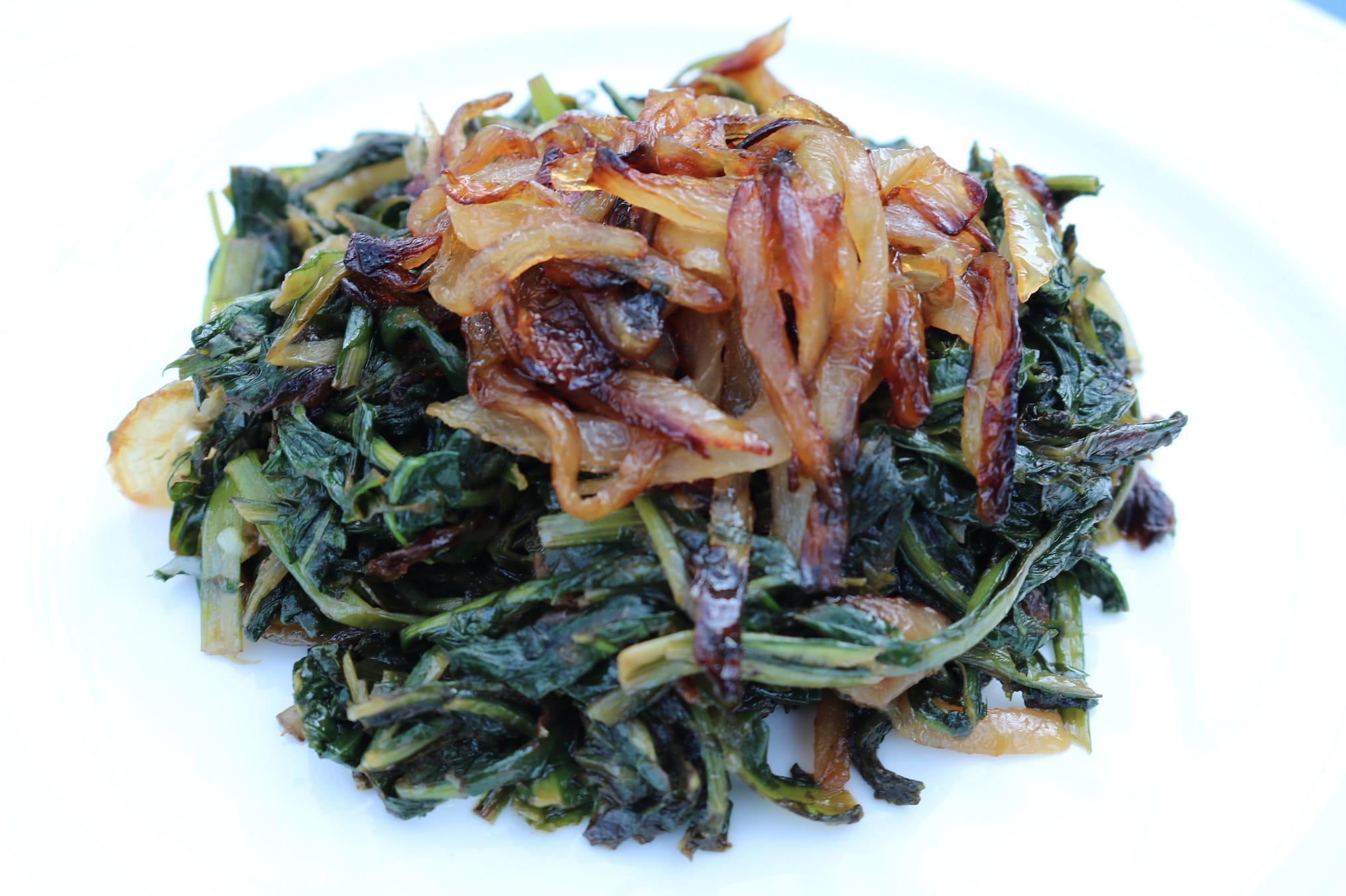 It wasn't very expensive to get a good bunch and I would pick up some onions and lemons on the way. And that was all you needed to make a nutritious lunch. Oh, and some lovely fresh bread of course.
When I got home I would have to wash the hindbeh very very well and soak it for a little in salted water to make the tiny snails would emerge and leave my lunch.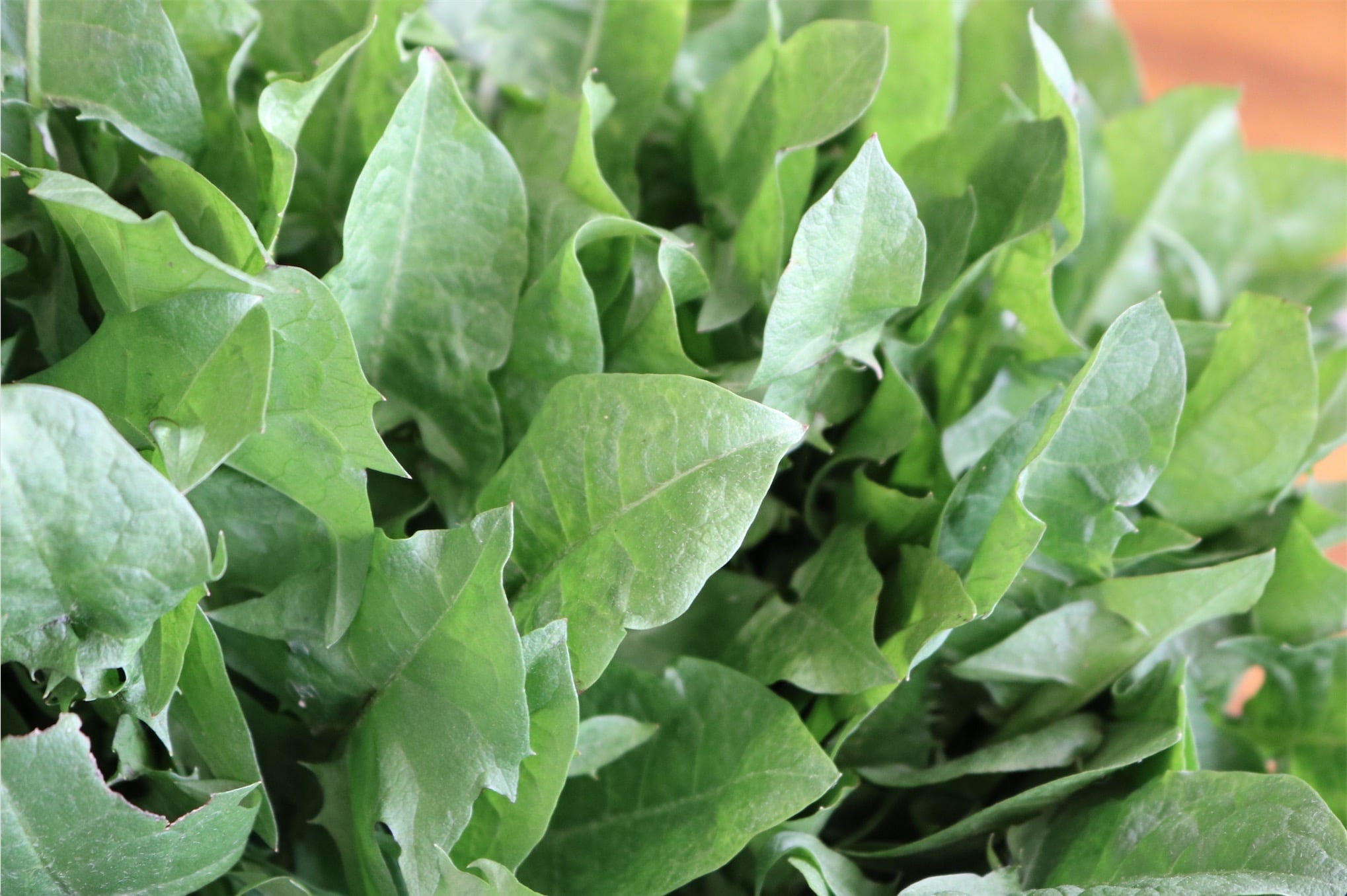 After fumbling around with the gas lighted hob (I still get scared when I have to light them with a match!) I would make the quick batch of hinbeh and caramalised onions in no time.
This is definitely a case of the more lemon the better and you really have to squeeze on a good amount as the leaves can be slightly bitter in a similar way to rocket leaves (or rocca as we call them in Lebanon).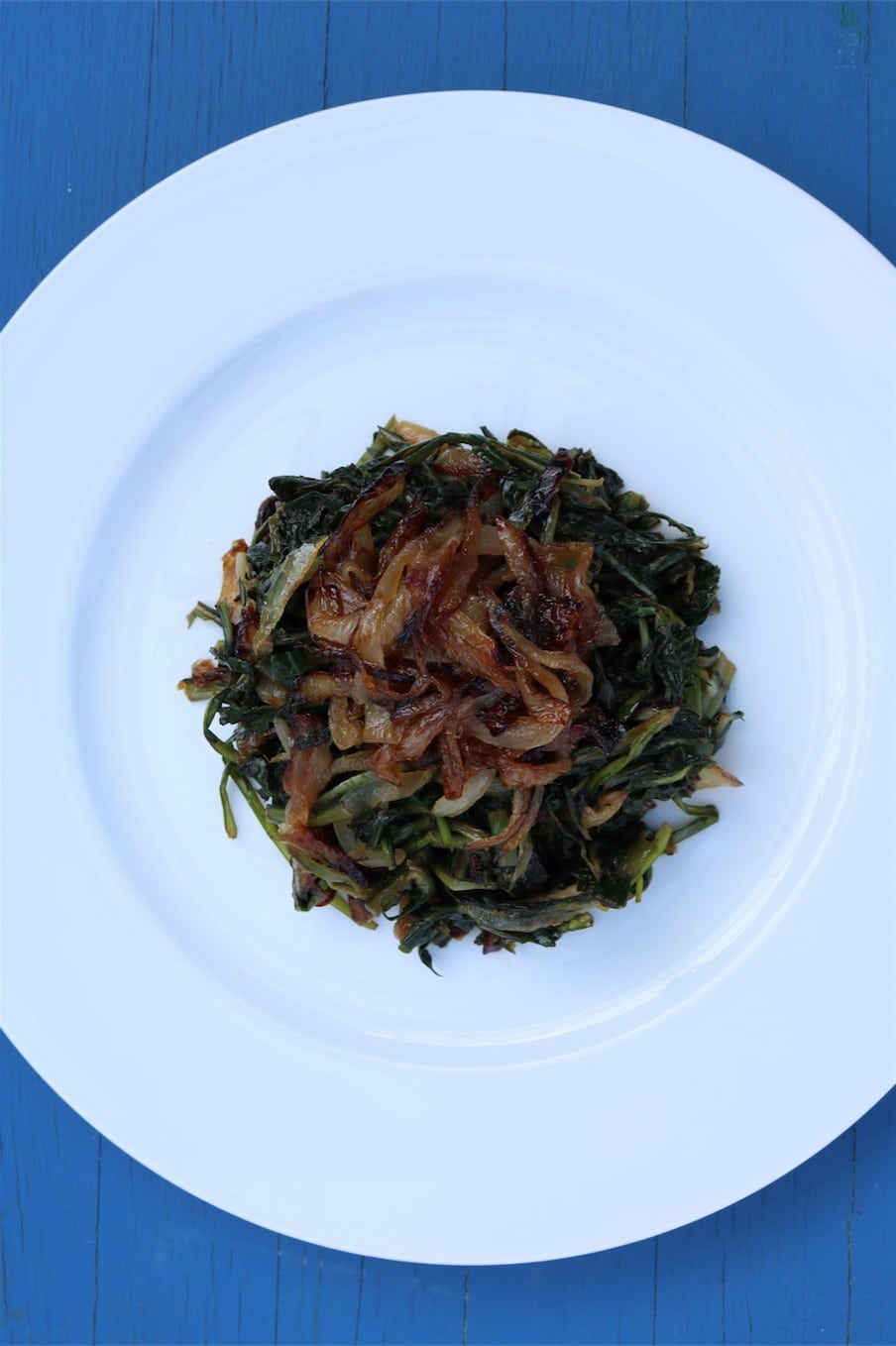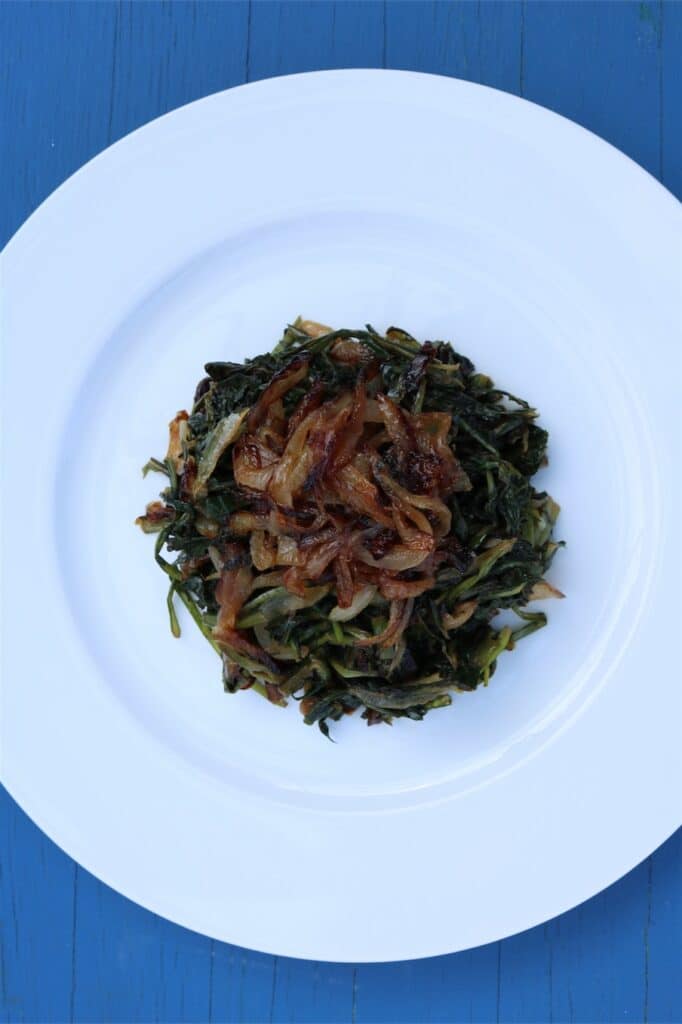 Where can I find hindbeh?
The most likely answer to that is in your garden?! They sprout up everywhere around springtime you really can't miss them
When I moved to my house in the UK, I saw dandelions all around the garden and had heard that hindbeh were called dandelion leaves. Yet I still hesitated to pick them for a few years.
When one year, we had lots of and lots of dandelions sprouting around the house, my husband couldn't resist collecting them all and I was surprised they made a good batch.
And yes they tasted just like those back in Beirut and didn't poison us!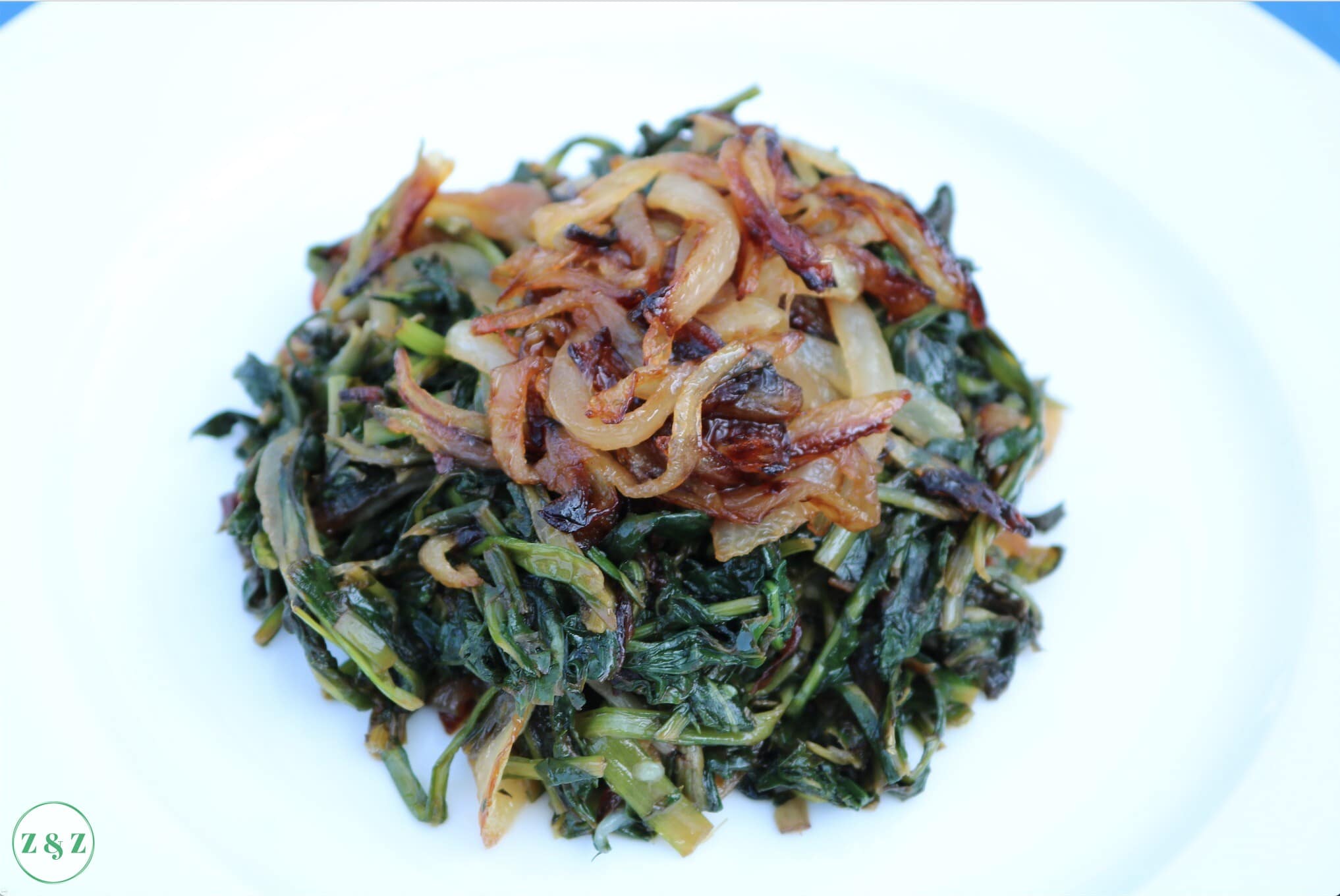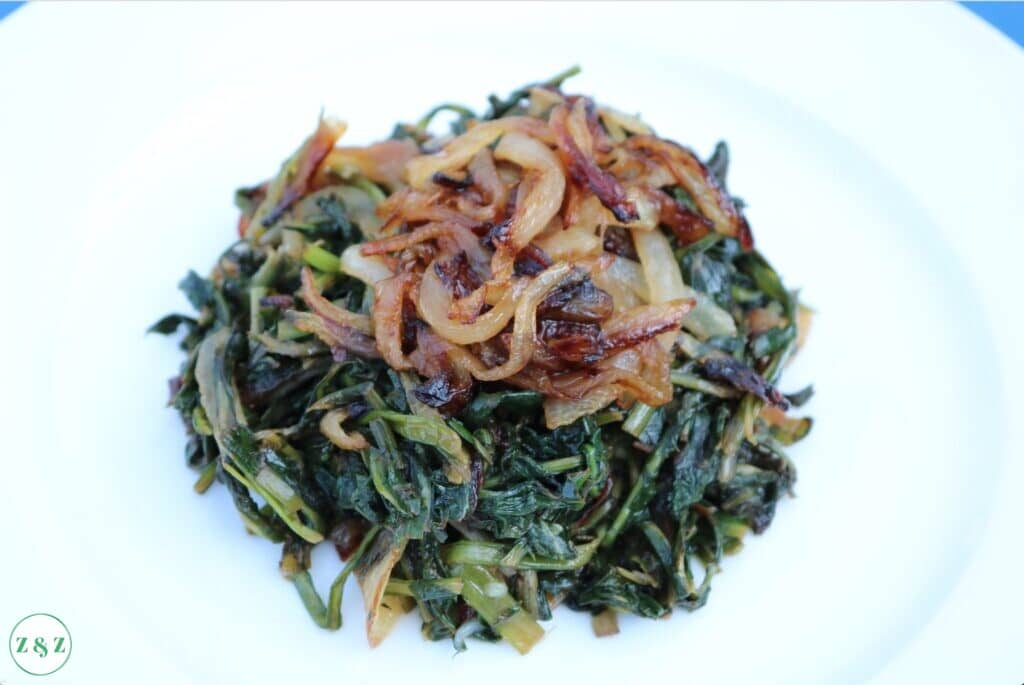 What are the health benefits of Hindbeh?
Hindbeh leaves are more robust than spinach leaves that melt away quicker and they can handle big flavours. They are also very nutritious with lots of iron and b vitamins.
The other herb we use is fresh cilantro (or coriander if you live in the UK) but only a handful. A little garlic and onion finish off the dish, and the only spice I used was some black pepper.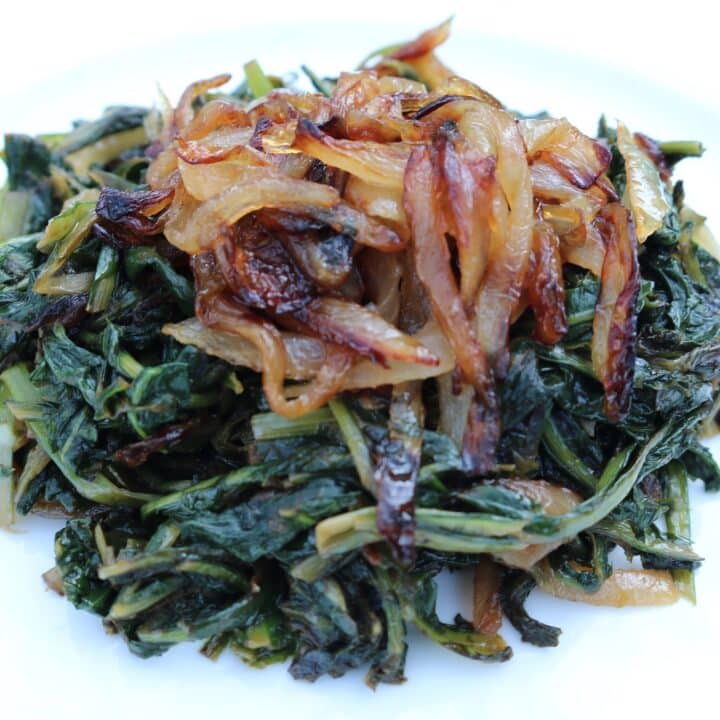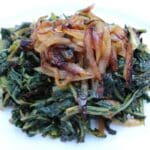 Hinbeh b'zeit (Dandelion Greens in olive oil)
Dandelion Leaves with caramelised onions
Ingredients
1

big bunch of hindbeh

dandelion leaves approx 500g

2

large onions

sliced into strips

2

coves garlic

chopped

Handful fresh cilantro

coriander, roughly chopped

4

tablespoon

regular cooking olive oil

1

lemon

juiced

1

teaspoon

salt
Instructions
In a non stick pan, sauté the onions initially on high heat for five minutes then lower to medium heat until caramalised, stirring every 5-10 minutes

Wash the dandelion leaves very well and soak in some salted water for approximately 15 minutes. Rinse again and add to a pot of boiling water for another 15 minutes.

Drain the leaves in a colander, then in batches, squeeze out all of the water with your hands and set aside

When the onions are golden brown, remove half and set aside for topping. Add the garlic and the chopped cilantro and sauté for few minutes

Roughly chop the drained and squeezed hindbeh and add to the onion garlic mixture and add approx 1 teaspoon of salt

Increase the heat to medum high and fry off the hindbeh for 5-10 minutes. Add the lemon juice just before turning off the heat. Stir well and adjust salt as necessary by tasting

Add the rest of the caramelised onions just before serving with fresh flat breads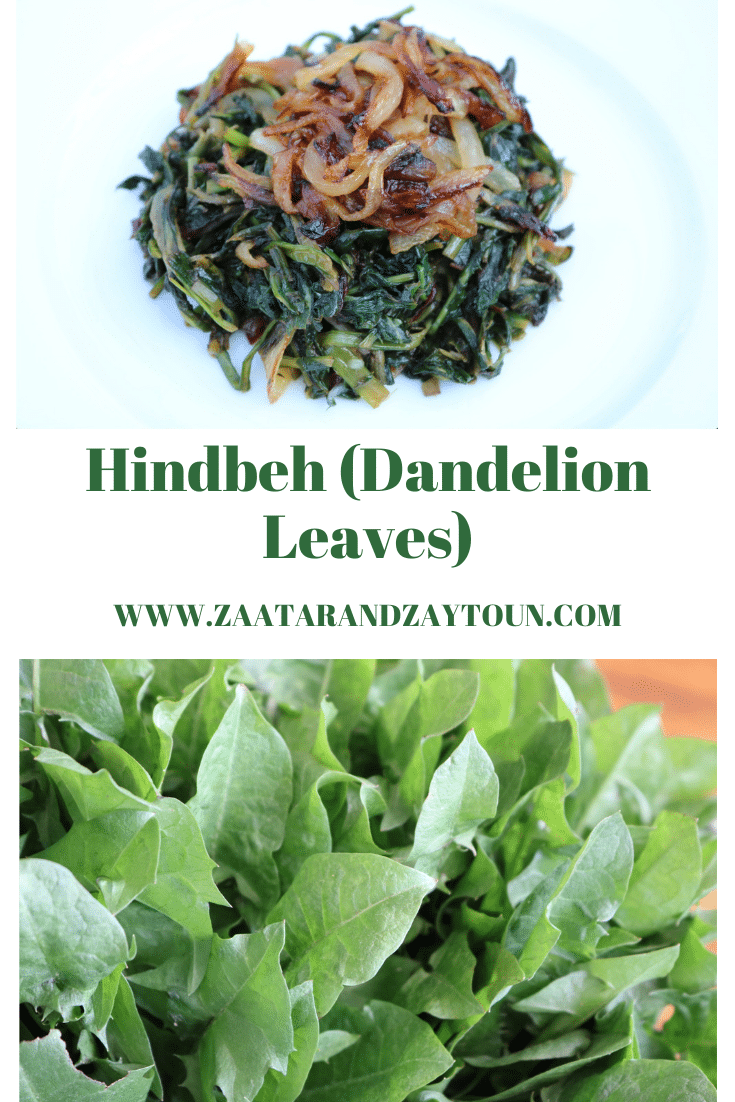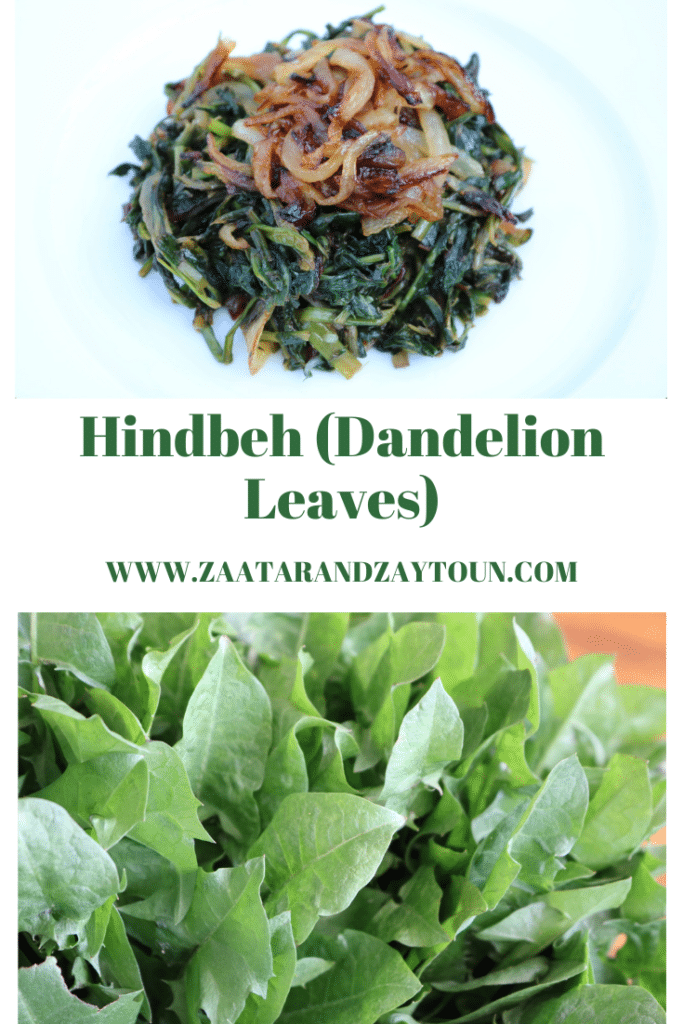 If you make any of our recipes let us know how it went via our Social Media platforms.
We have a lively Facebook group where we post frequent recipes and discuss Lebanese cooking in general, as well as a handy Pinterest page where you can save all of your favourite Zaatar and Zaytoun recipes!
You might also like these recipe from the Zaatar and Zaytoun collection: