I have another classic one for you now - bezella (Lebanese Pea Stew) just how your mama made it.
Though this recipe contains lamb fillet pieces, potato and carrots as well, the star of the show is the peas peas glorious peas.
Frozen peas are such a brilliant product and mean you can have this anytime of year, regardless of seasonality.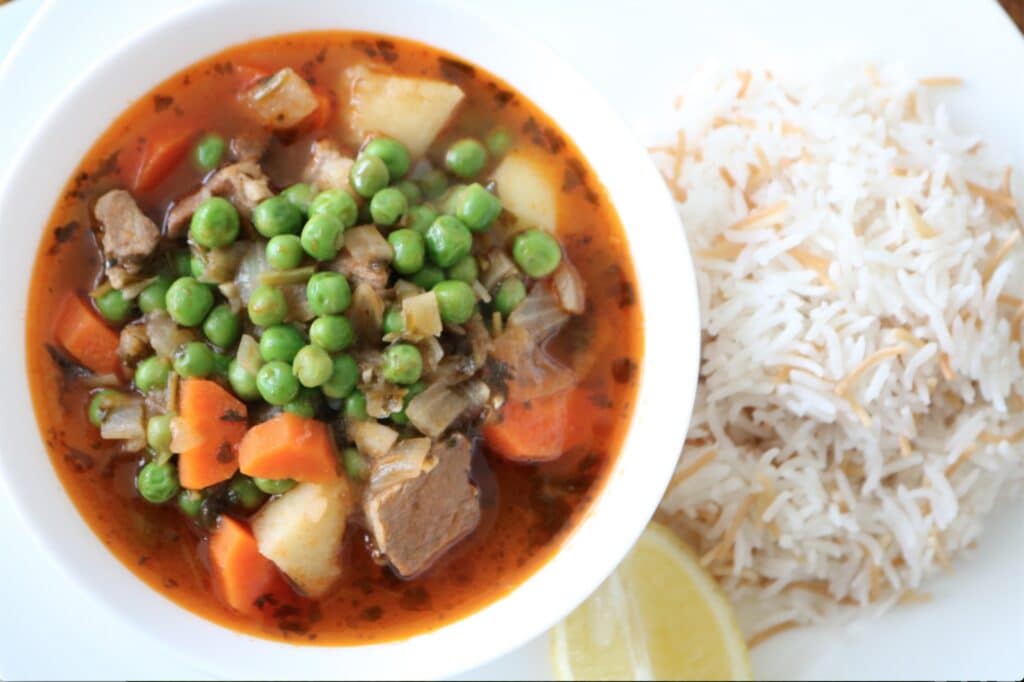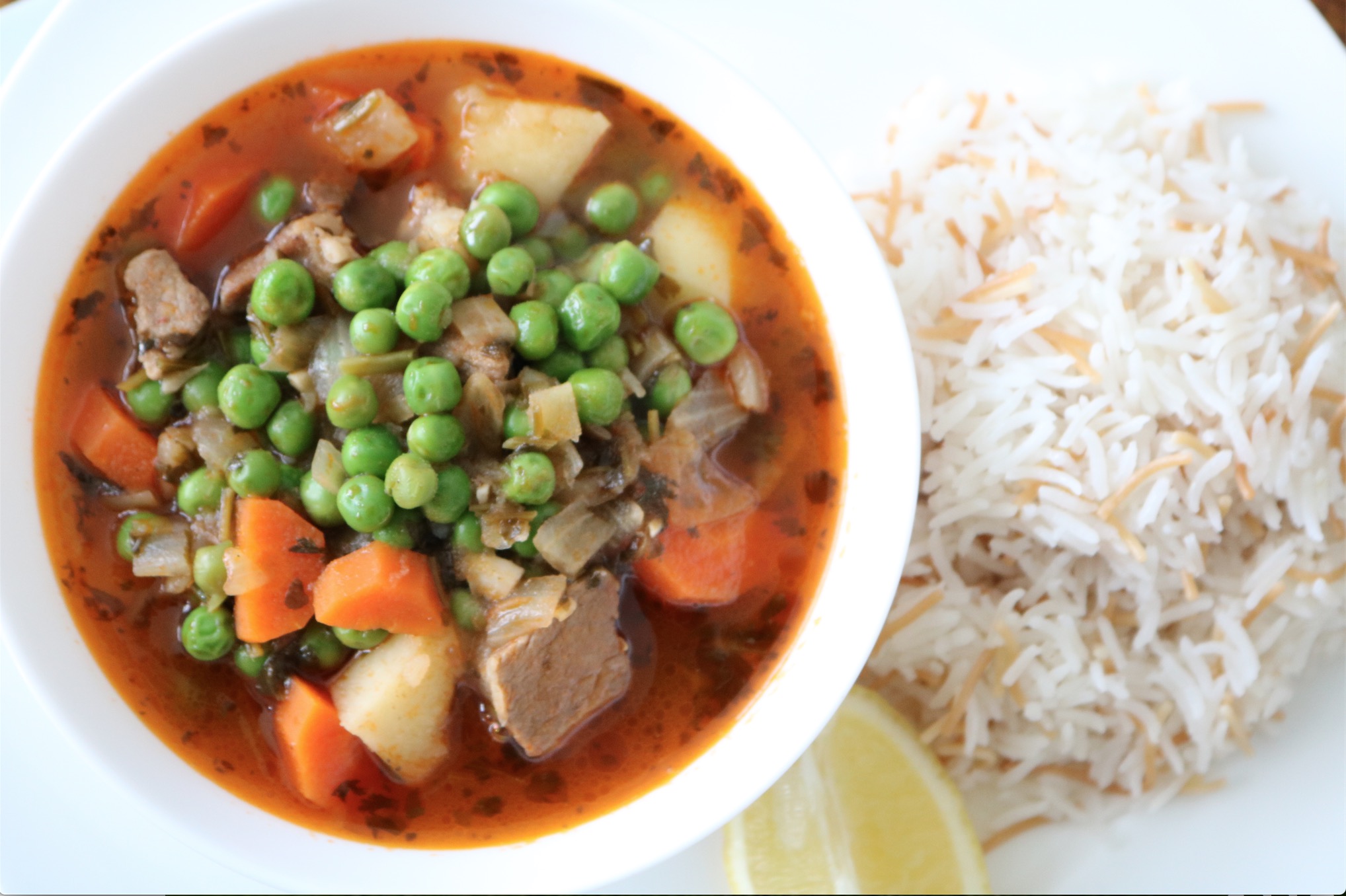 This dish is also a great example of how you can stretch a handful of meat to feed a whole family, just how people might have done in hard times.
These days, eating less meat is usually an environmentally conscious decision which i'm all for, but it just shows how our grandmothers were making frugal and delicious meals by adding just enough of everything, nothing more nothing less.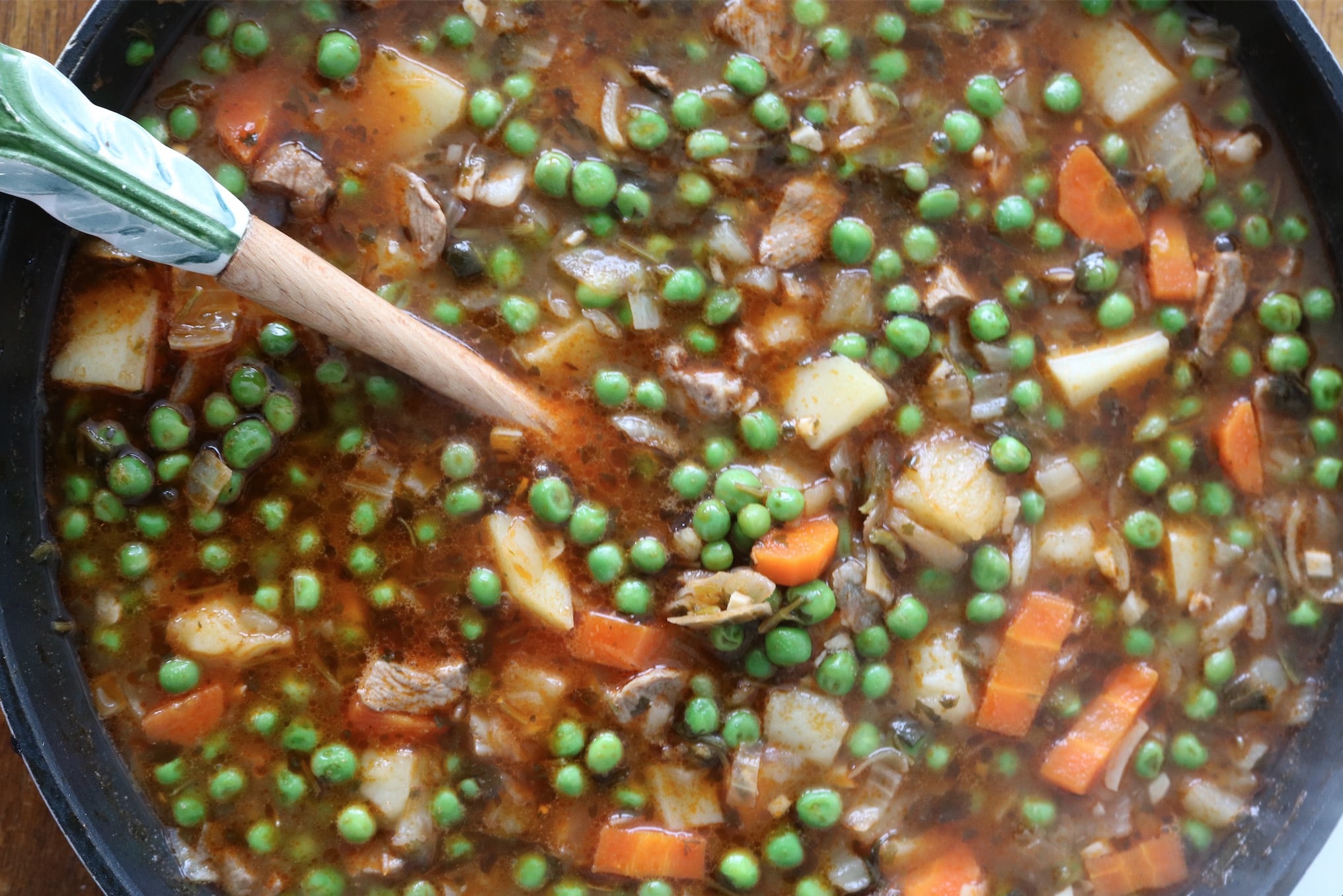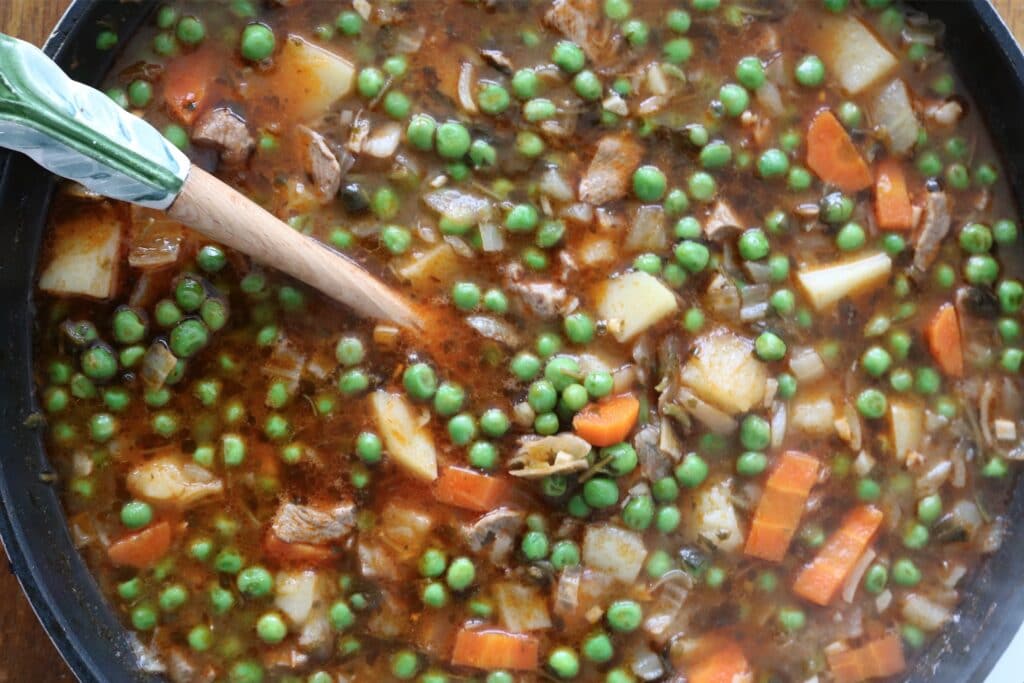 Some people make this just with peas, meat and tomato sauce but I like to add a few potatoes and a carrot to make it more interesting.
Make sure you use a potato that doesn't fall apart in liquid, i've used the classic Maris Piper which does the job whatever way you fry boil or poach it.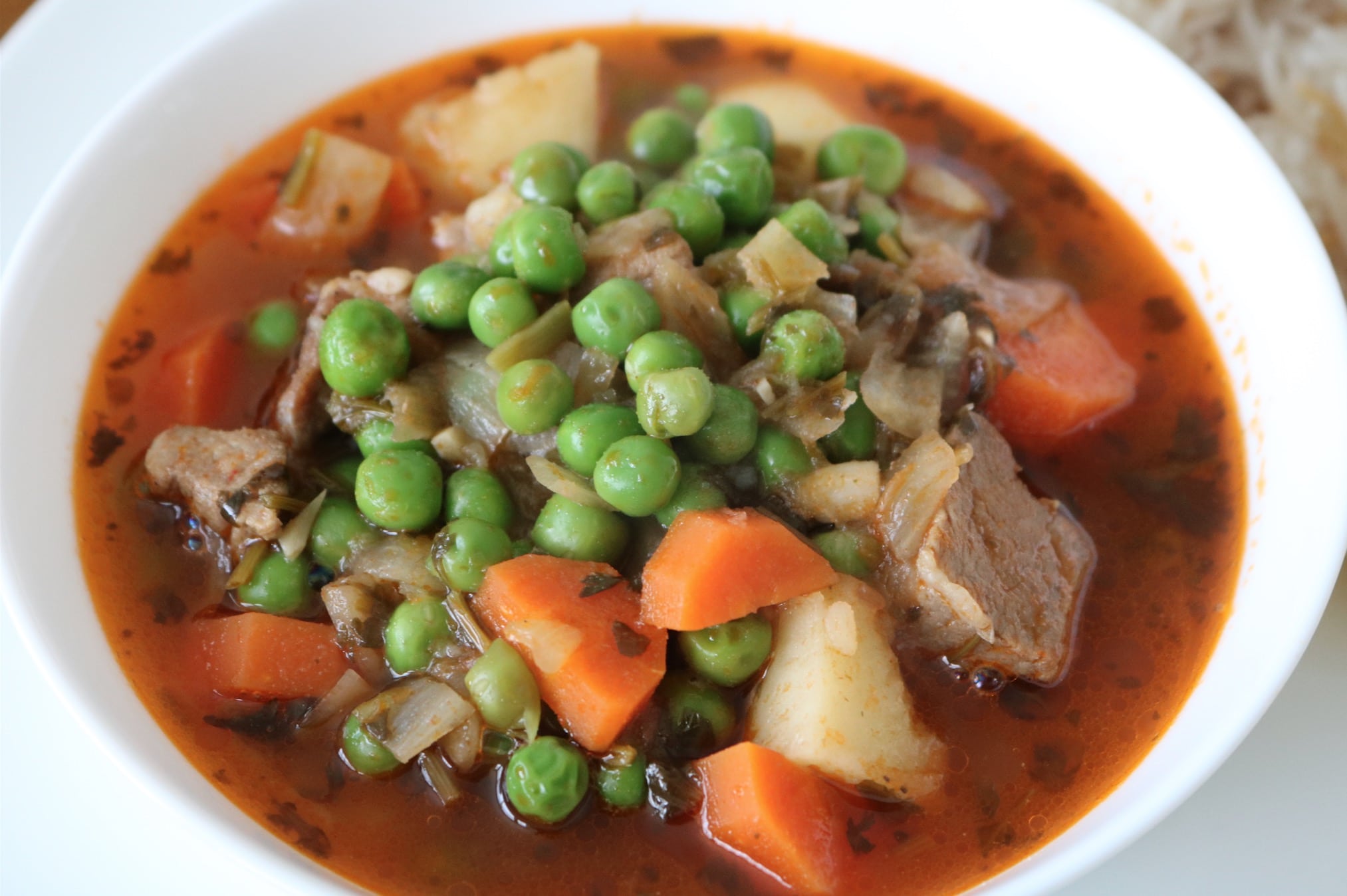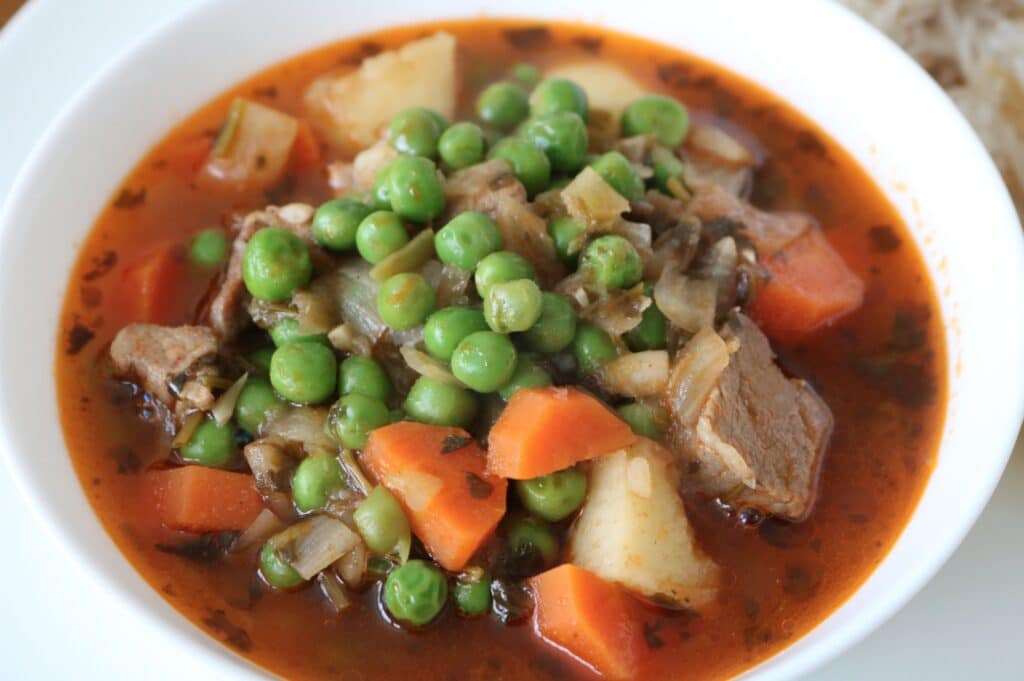 You can use tomato concentrate from the tube, jar or can and the cilantro (coriander) can either be fresh or chopped frozen, it really doesn't make a difference.
You can apply the exact same technique to make fasoulya (butter bean stew) but don't worry i'll have that up on the blog soon.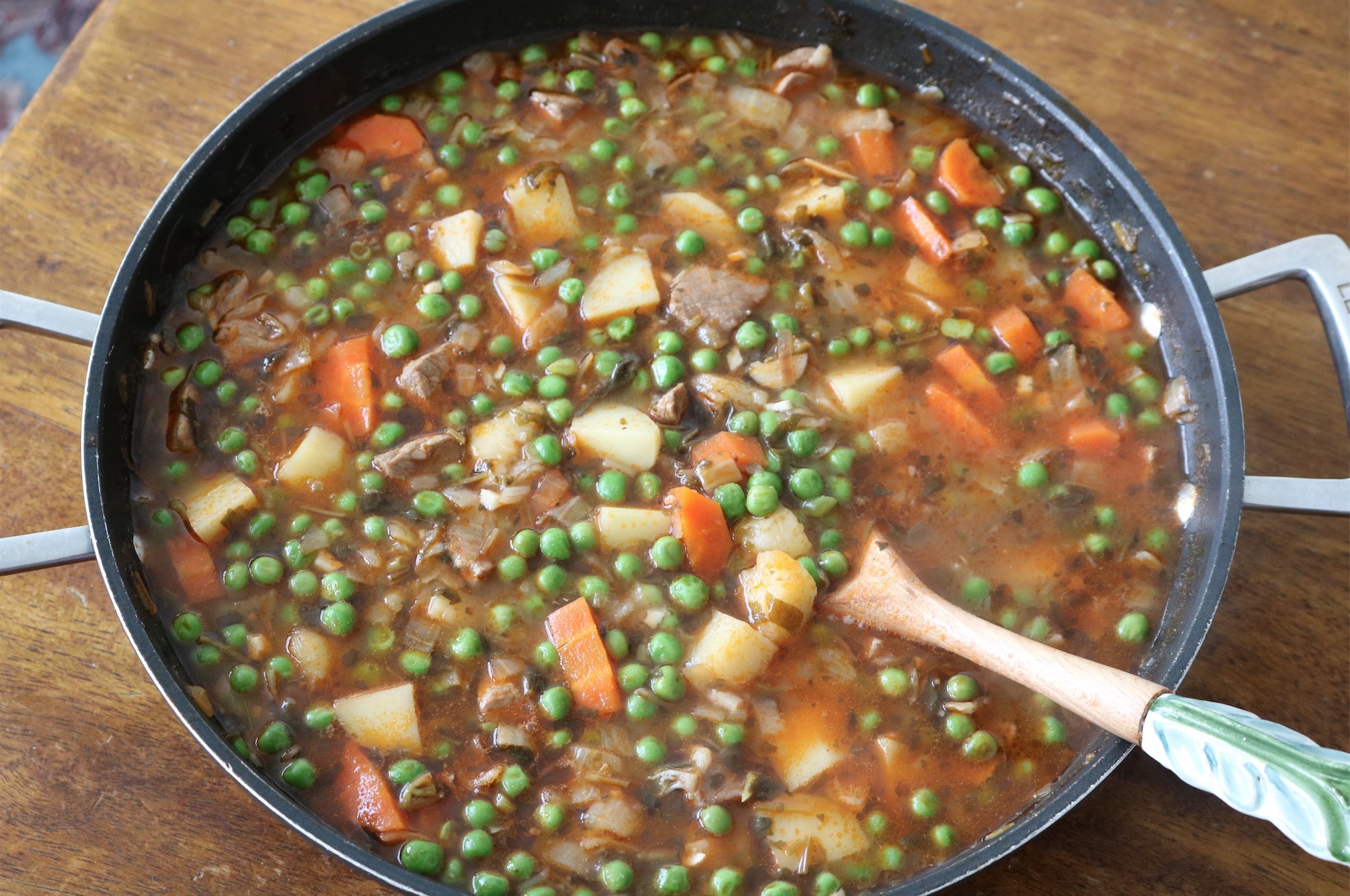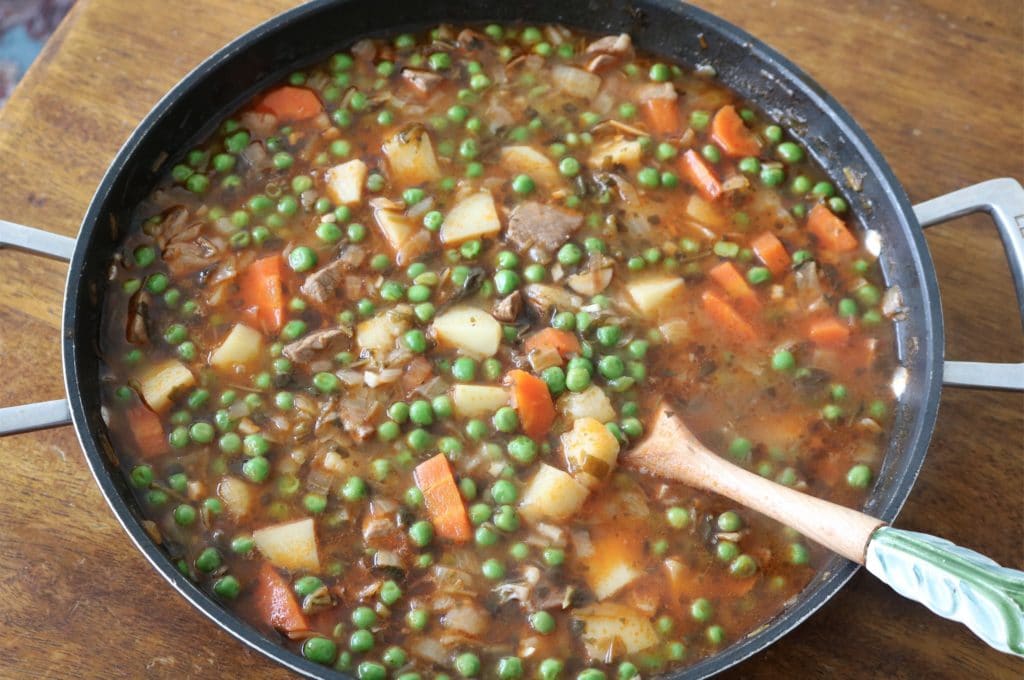 Whilst, Bezella isn't a showstopper dish you might necessarily present at a dinner party, it hums away quietly in the background ready to give you a warm hug when you're feeling low.
It's ultimate comfort food so give it a second look and soon you'll be stewing away...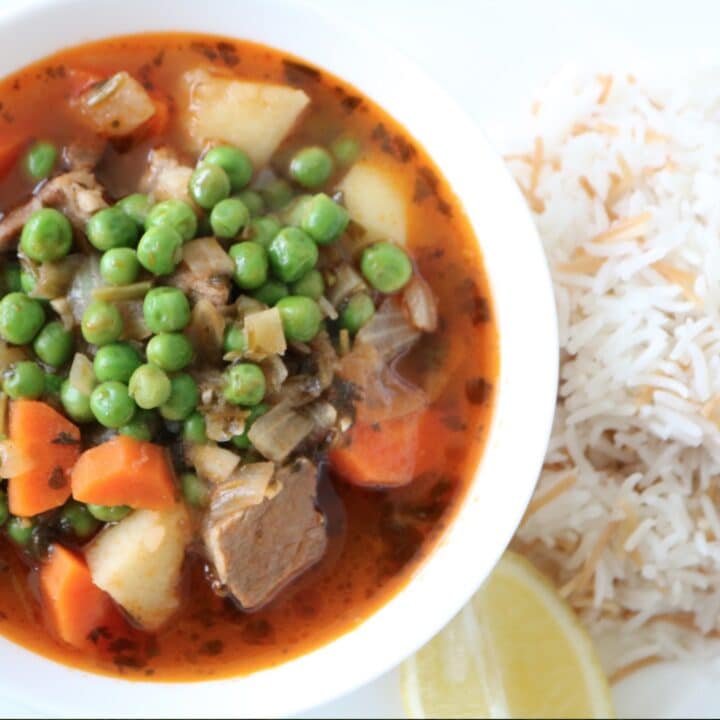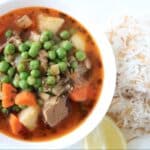 Bezalla bi lahme (Pea Stew)
Peas with potatoes and little pieces of lamb fillet in a tomato sauce
Ingredients
1

large onion

chopped

3-4

garlic cloves

chopped

3-400

g

of lamb fillets

A good handful of coriander

3

potatoes

diced

2

tablespoon

tomato concentrate

Boiling water to cover

approx 4 cups

A pinch of black pepper

2

cups

frozen garden peas

A squeeze of lemon
Instructions
Sauté the onion in some regular cooking olive oil until they are golden on a medium heat

Add the garlic and mix with the onion making sure not to burn the garlic by stirring constantly

Chop the lamb fillets into small bitesize pieces 1-2cm thick and add to the onion garlic mix

Fry the lamb on high heat a few minutes until sealed then add the handful of chopped coriander

Add the diced potatoes and continue to stir everything together

Add 2 good tablespoons of tomato concentrate and enough boiling water to cover, bring to the boil then simmer

After about half an hour, add a pinch of black pepper, salt to taste (approx 1 tbsp) and the frozen peas

Bring to the boil again and simmer for another 10-15 minutes until the peas are warmed through

Squeeze some lemon on the stew before serving and eat with a side of fluffy vermicelli rice
If you make any of our recipes let us know how it went via our Social Media platforms.
We have a lively Facebook group where we post frequent recipes and discuss Lebanese cooking in general, as well as a handy Pinterest page where you can save all of your favourite Zaatar and Zaytoun recipes!
You might also like these recipe from the Zaatar and Zaytoun collection: