Mahalebia is the quickest dessert I know and it literally takes five minutes to make.
This is a store cupboard dessert that you can make on cold evenings when you can't be bothered to go out.
It's very nostalgic and I forgot about it for a long time but now I regularly make it for my son, especially if he has a cough which apparently it's good for.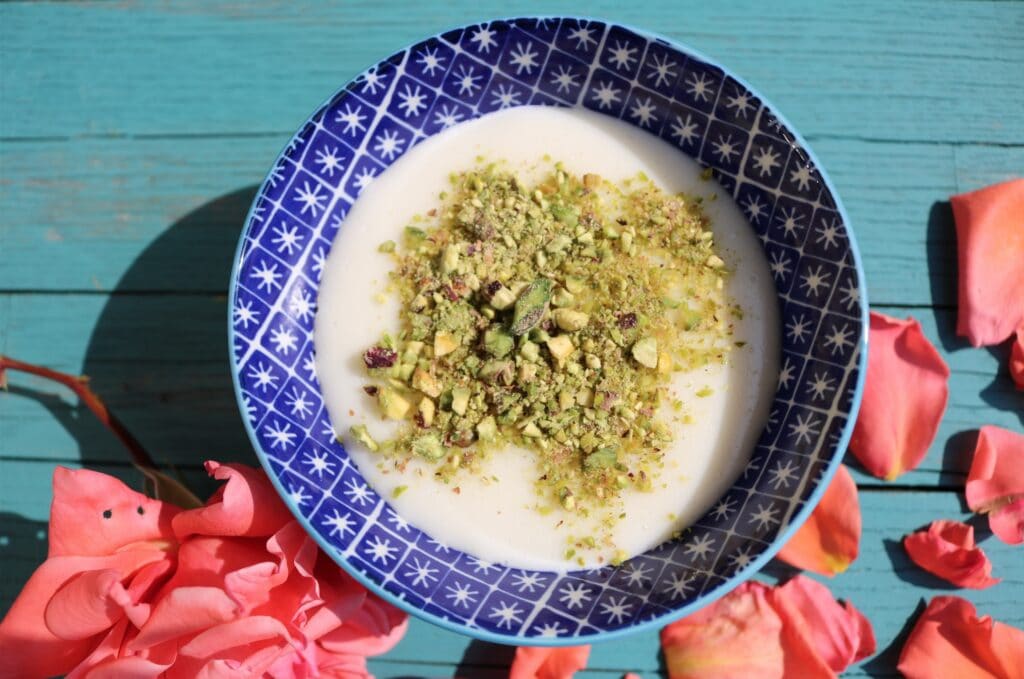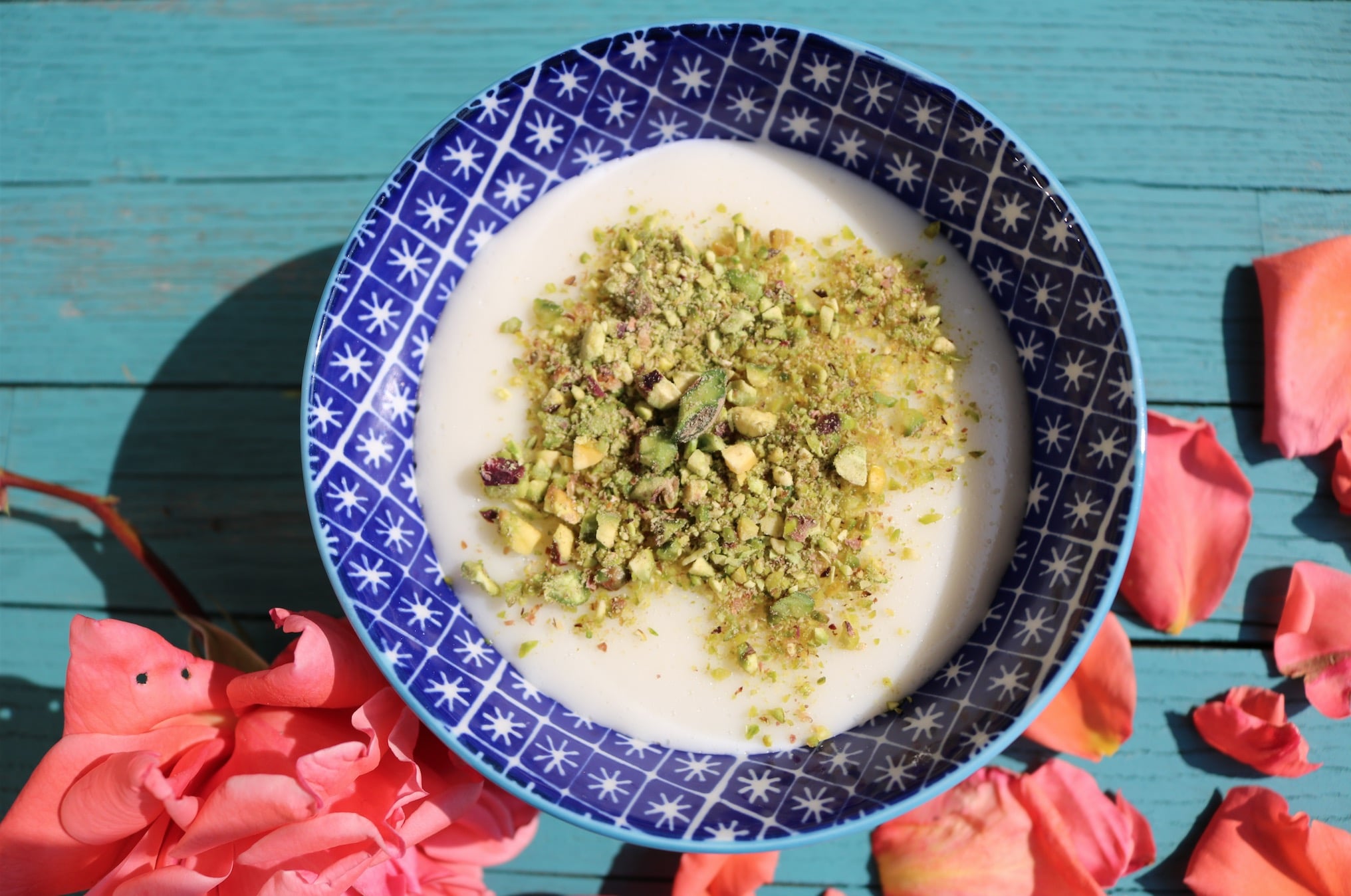 On a side note, rosewater and cornstarch (or cornflour if you live in the UK) feature in many Lebanese home remedies (make a paste of cornstarch and rosewater to treat insect bites and soothe chicken pox).
With mahalebia, the consistency you are looking for is similar to that of a thick custard and it should wobble when set.
A final sprinkle of crushed pistachios elevate the most basic of ingredients into something comforting and delicious.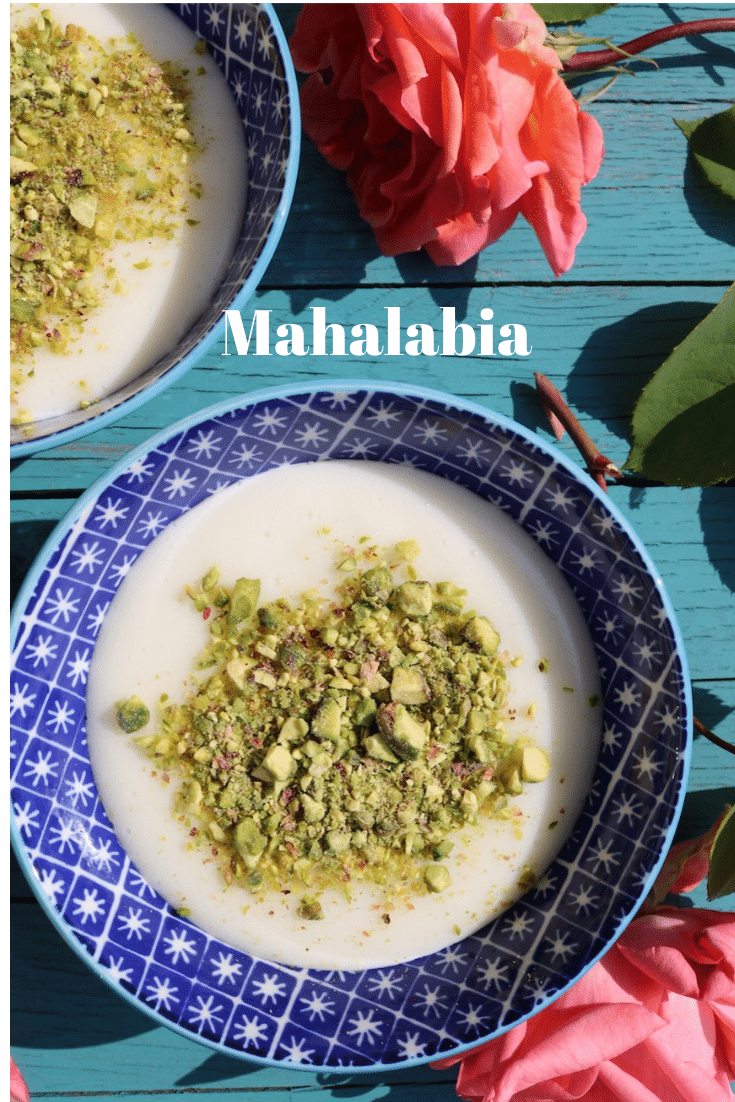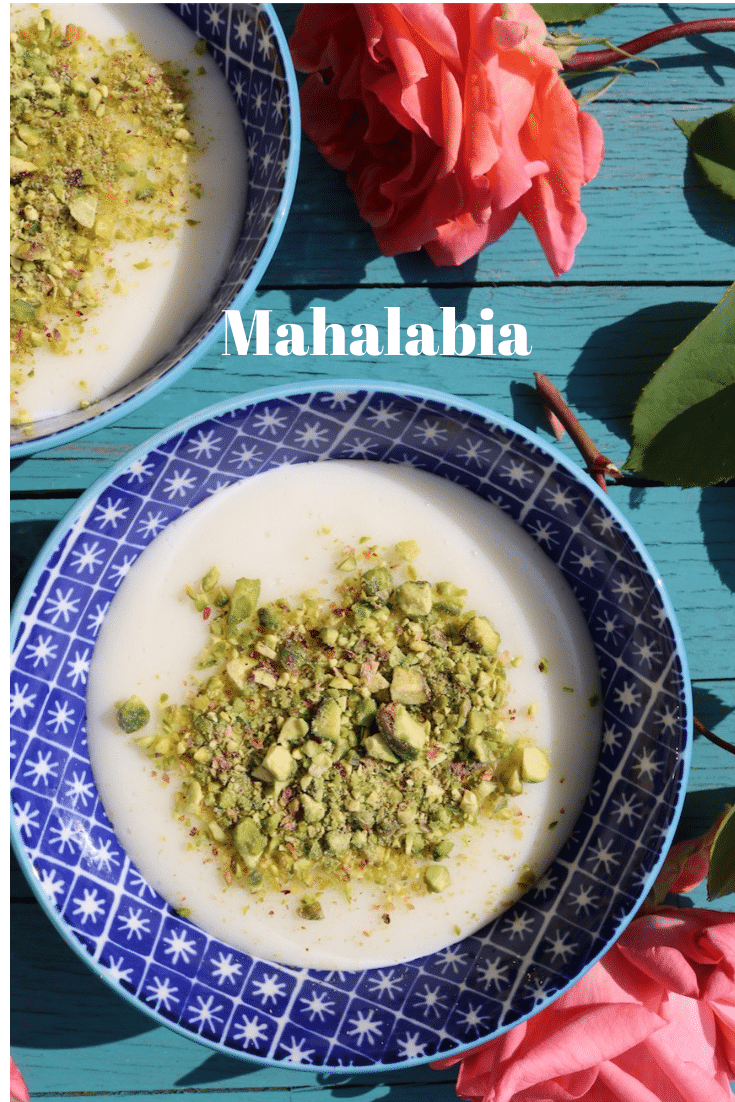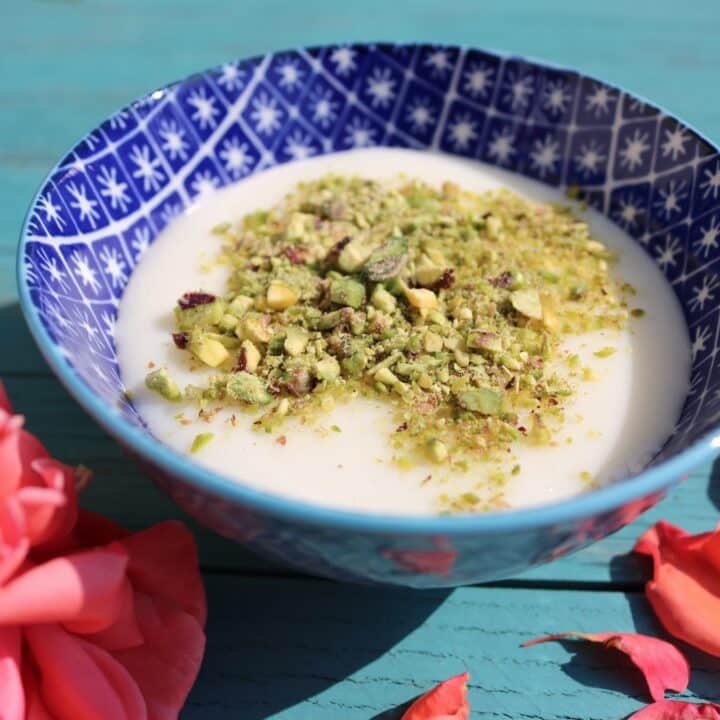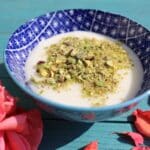 Mahalebia
Classic Lebanese milk based dessert
Ingredients
2

cups

of milk

4

tbsps

of cornstarch

2

tbsps

of sugar

½

tspn of rosewater

2

tbsps

of crushed pistachios
Instructions
Whisk the milk, cornstarch and sugar in a milk pan thoroughly, making sure the cornstarch doesn't stick to the bottom.

Heat the mixture on medium heat for around five minutes until it starts to thicken.

Reduce the heat and add the rosewater, stir for another minute.

Serve in small bowls and sprinkle the crushed pistachios on top.
Recipe Notes
Cornstarch is sometimes known as cornflour and is used to thicken sauces
Mahalebia can be eaten cold or hot.
If you make any of our recipes let us know how it went by giving us a star rating below.
We have a lively Facebook group where we post frequent recipes and discuss Lebanese cooking in general, as well as a handy Pinterest page where you can save all of your favourite Zaatar and Zaytoun recipes!
You might also like these other recipes from the Zaatar and Zaytoun collection: